Are you a local business needing media coverage? Write in and stand a chance to be selected for a feature in our #SupportLocal series highlighting all brands Made in Malaysia.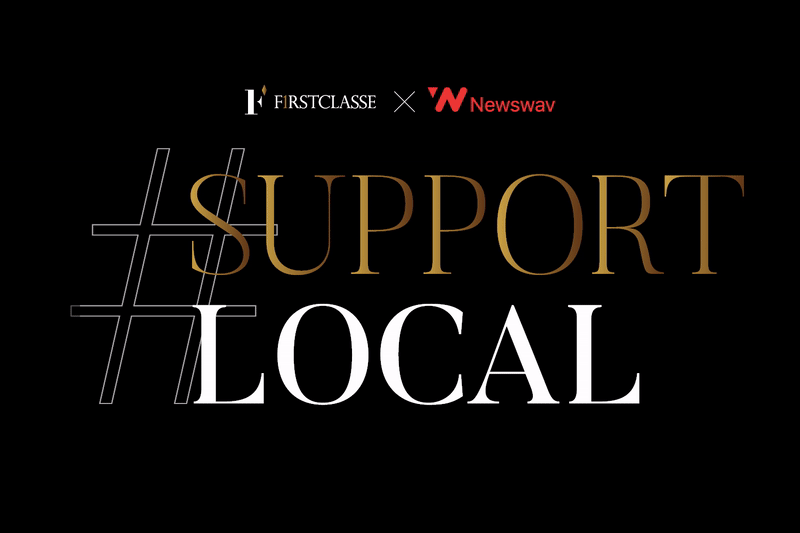 During these difficult times, livelihoods have been affected, businesses are disrupted and dreams, diminished on a global scale.
FirstClasse, in collaboration with Newswav, wants to help provide some much needed publicity to local businesses going through tough times with this latest #SupportLocal series.
As a proudly Malaysian title and news aggregation app, we are looking for local independent businesses across all categories to be featured in an interview article to share with our readers what you have to offer. If your brand is a locally started business across any of our categories of Fashion & Beauty, Watches & Jewellery, Cars & Gadgets, Travel & Homes, Dining, Lifestyle, Entertainment or Wellness, we want you.
Worry not if you don't fit into any of the above. Those who do not make it to be featured on FirstClasse will stand a chance to be featured on Newswav.
We're all in this together!
Just fill up the form below and if you make the cut, we will be in touch to set up an interview and shoot spotlighting your brand and product or service. It will involve an interview with the founders of the brand and a photoshoot of them and products at their store (if applicable).
Hurry, as submissions close 15 July 2020.
---
[Submissions have now closed.]
Good luck, we will be in touch soon. Meanwhile, you can download the Newswav app here.
Terms and conditions:
– Submissions are open to businesses registered and started in Malaysia.
– Submissions close at 11.59pm on Wednesday, 15 July 2020.
– By submitting an entry in this giveaway, you are giving your consent to FirstClasse Malaysia and Newswav to collect and process your personal data.
– Selected businesses will be up to FirstClasse Malaysia and Newswav's respective discretion. 
– Please leave us with a working email and contact number at which we can reach you.
– FirstClasse Malaysia reserves the right to change the rules & regulations without prior notice.