What makes a good candle?
This was a question that co-founders Anne and Boh pondered over when they decided to venture into candle-making after losing their respective jobs during the height of the Covid-19 pandemic. Together with the increased demand for self care products and their shared love for fragrance and aromatherapy, it seemed only natural that they dove into the art of creating candles – a crucial element of modern-day self care.
In the end – they came to an agreement, where they would create an all-natural candle that not only smelled great and provided a clean burn, and a candle that best showcases their creativity and attention-to-detail. All that was left was to figure out what to call themselves – but that came about easily enough.
"We figured it out in two seconds!" Boh, the more spirited of the two, exclaims as she turns to her partner during our interview. "You're Anne, I'm Boh – let's just call it Anbo!"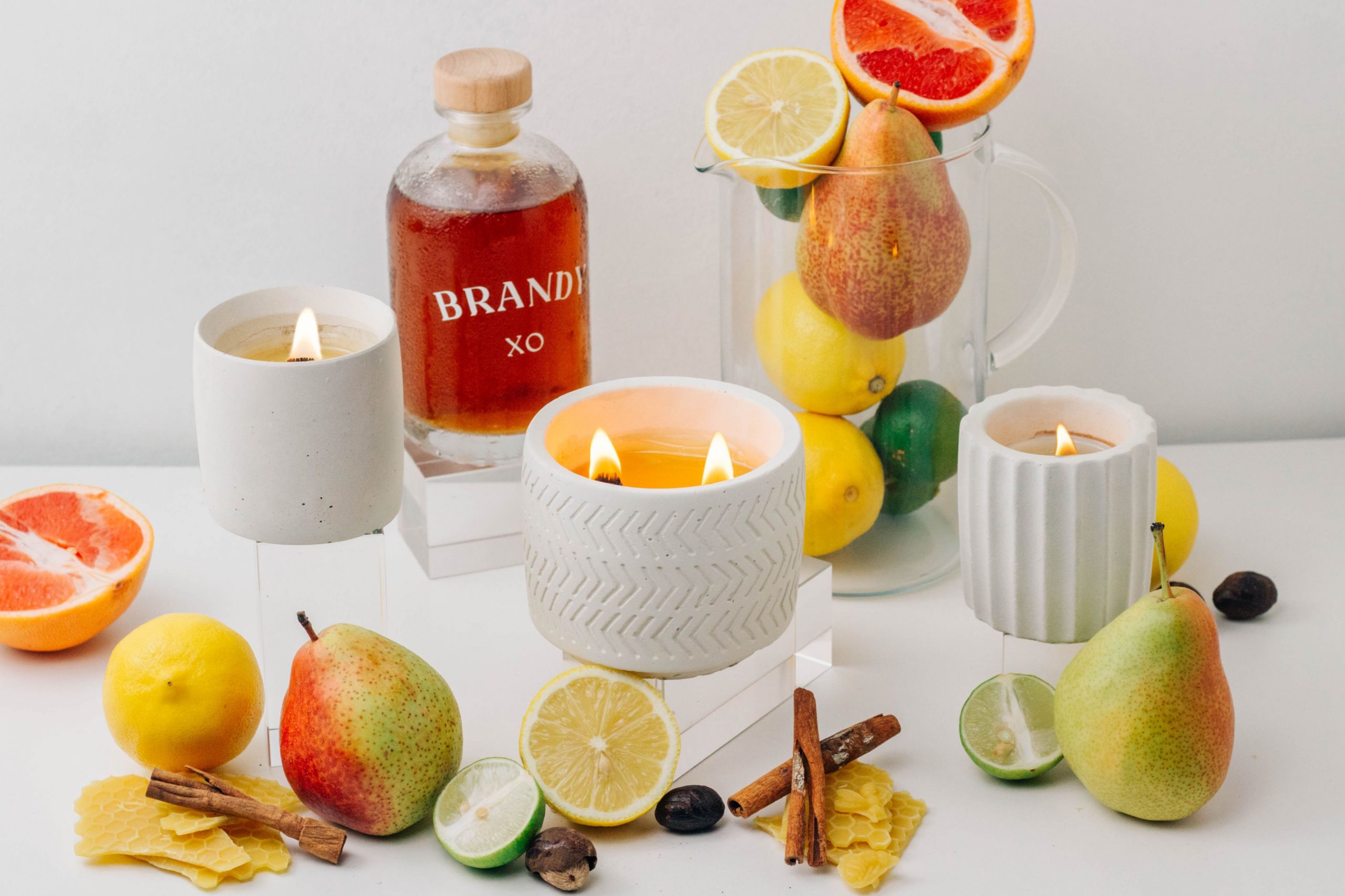 Made with care and creativity
In their passionate pursuit of creating more than just a good candle – but one that could stand out from the rest – Anne, Boh, and fellow partner Siew allowed their imagination to run wild. They put their care, creativity, and attention-to-detail into every part of the candle – from the vessel to the base.
And in their tireless researching, they discovered the benefits of using beeswax as their candle base – also affectionately referred by Boh as the "god-tier" of all waxes.
"Beeswax is pure and all-natural. It also has its own natural scent, which you can pick up from our 'Unscented' candles," Boh explains. "Beeswax also burns longer, which stretches the longevity of our candles."
She also shares how their choice of using beeswax was also due to environmental reasons – after discovering that other natural waxes such as soy wax weren't as "all natural" as they thought.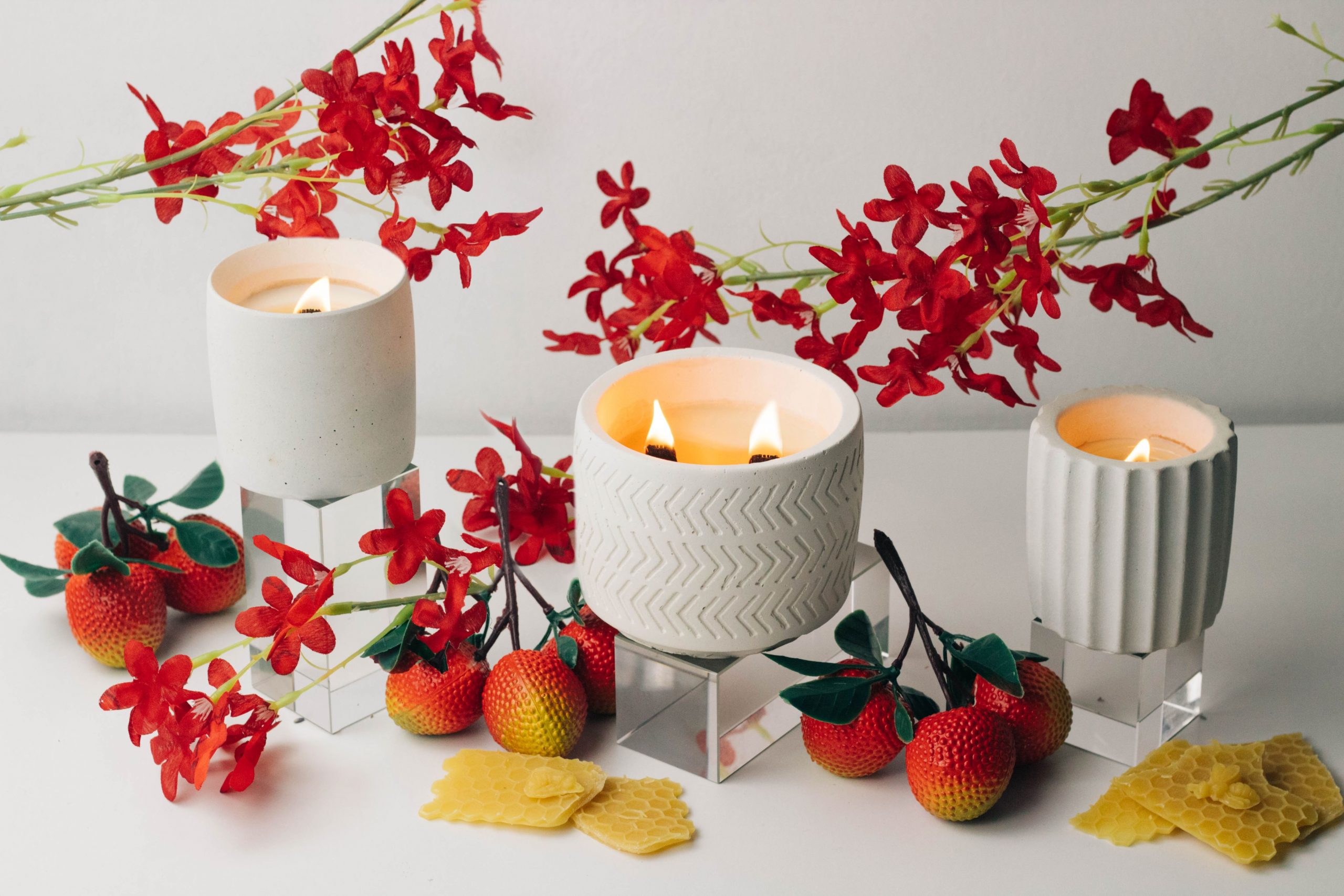 "Soy is natural, but soy wax isn't necessarily natural," she elaborates. "With beeswax, we procure them from local beekeepers and ensure that no bees were harmed in the process. However with soy wax, the soy may be products of genetically modified seeds, and can be harvested in a way that utilises a lot of chemicals and in the end, negatively impact the environment."
However, the advantage that palm, soy, and paraffin waxes have over beeswax is them being odourless – unlike the naturally fragrant beeswax – which allows for a better scent throw. After plenty of trial and error, Anne and Boh eventually found the perfect recipe for a base that not only provided a clean and long-lasting burn, but an excellent scent throw – a mixture of refined and unrefined beeswax, with the addition of virgin coconut oil.
As for the fragrance, Anbo experimented with various quality essential oils and fragrance oils sourced from the U.S, U.K, and France. In the end, they decided on a blend of both to offer the best scent throw.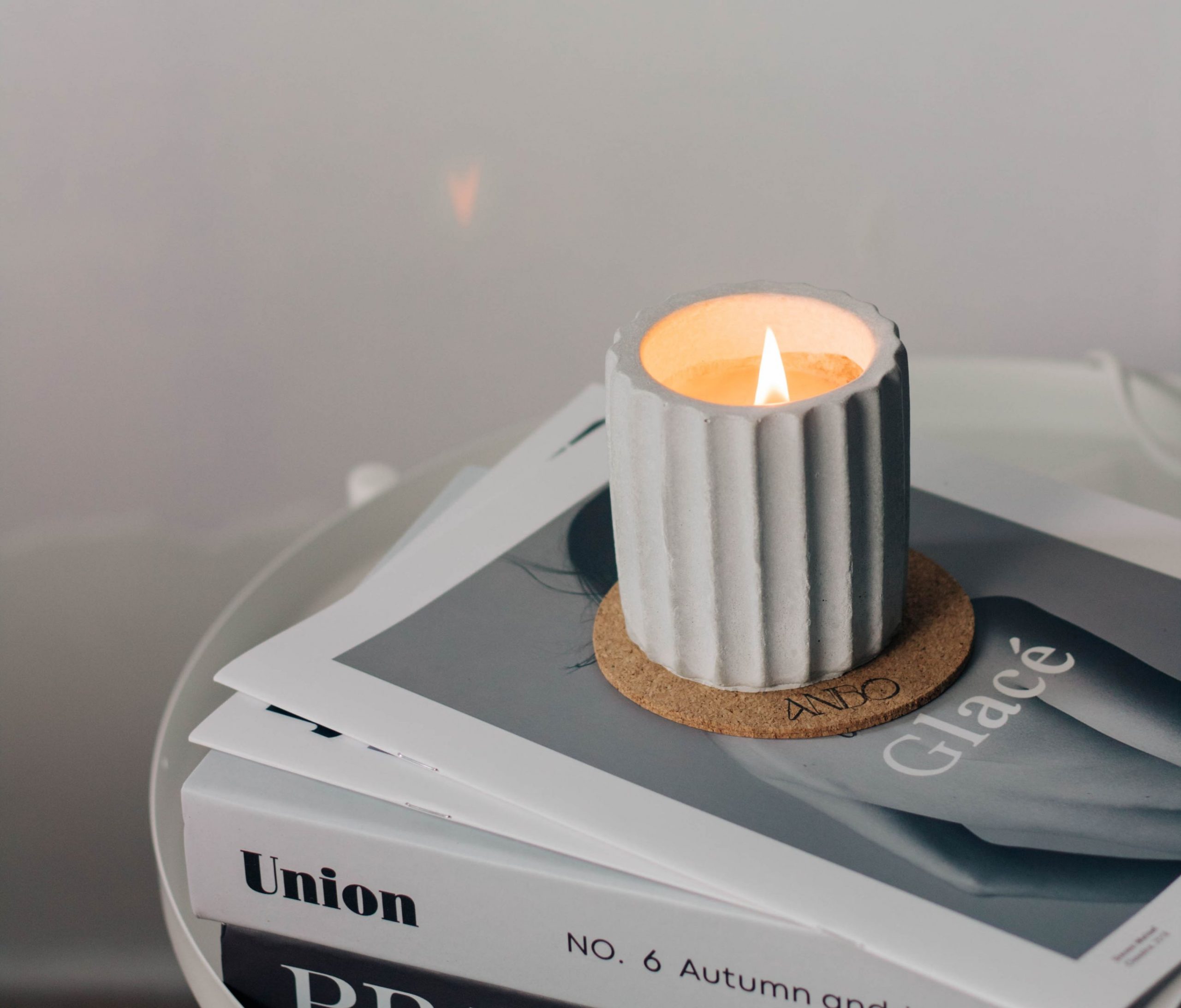 Next came the vessel, and it was the Anbo girls' intention to once again tap into their creativity to come up with something different yet appealing. While amber jars and glass vessels were a popular and practical choice for many brands, Anne and Boh decided to look into the ordinary with concrete. The twist? The concrete vessels would be manually made, and designed by hand.
"As a startup, we wanted something that was affordable but also able to present a handmade quality," Boh tells. "The concrete jars also helps to candles to burn longer."
And after six months of preparation, Anbo had their soft launch in December 2020.
"With Anbo candles, we want to create something that's of high quality that looks and smells good," Boh expresses. "We want to make the product worthwhile. Whether it's a gift for yourself or your friend, we want people to feel the handcrafted quality of our products. Except for the beeswax, everything is handmade and crafted from scratch – from the vessels and the base, to applying the stickers and writing our message cards by hand. It's a long and tiring process, but at the end of the day, we feel happy and proud about delivering this piece of ourselves to our community. With our products, you get to see a bit of our cheeky personalities!"
Bringing people closer with candles
From their fiery passion to their tireless commitment, Anbo's story is, at its core, a heartwarming one. Boh shares moments of working up until 7am in the morning and times of low confidence, but finds a sense of pride and joy when the Anbo candles become not just part of one's home, but a part of people's relationships.
"One of the highlights was hearing about how our customers bought our candles, and actually ended up bonding over them," she shares. "We've received such heartwarming messages and it makes us think 'Wow, we're just making candles'! We're also so grateful when we hear people buying candles for their friends, perhaps it's also the pandemic (and candles) bringing people together!"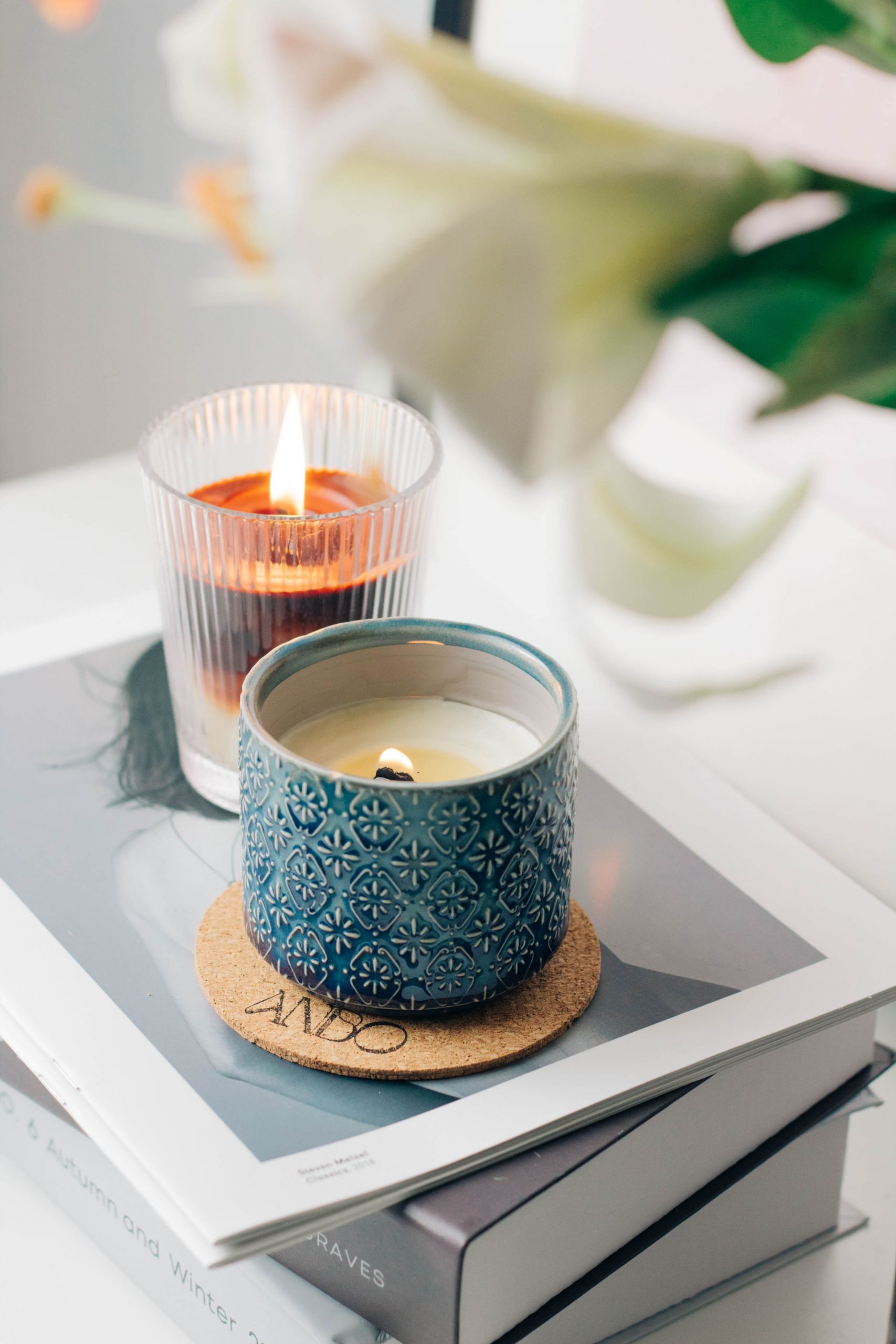 And to make these moments all that more special, Anbo now offers personalised vinyl stickers that can be applied on the vessel or on the boxes for a more personalised touch on gift-giving. To complete the sentiment, they provide the option of adding on a complimentary, hand-written message card that not only shows their gratitude towards their customers, but to also share the value of gifting to loved ones.
Today, Anbo continues to grow both in popularity and creativity as local artisanal candle-makers. They're slowly expanding their scent blends, while introducing new products such as limited edition ceramic vessels, candle refills to help cut down waste on used vessels, their incredibly unique Coffee Series of candles, and even the latest mini series for those looking to dip their toes in collecting handmade candles.
"Anyone can buy expensive candles from international brands and whatnot," Boh tells. "With our brand, we try to educate people that homegrown brands also use just as much effort if not more. We do have plans on expanding globally, but for now – I'd say we're really happy and grateful at how far we've come as a small business."