It's a well-known fact that a good night's sleep can do wonders for your wellbeing. A well-designed mattress can help to facilitate quality sleep and help you perform better in your day-to-day life. Rozel has opened its first-ever Maxiflex showroom, dedicated to showcasing its luxurious Maxiflex deluxe mattress range, created to ensure optimum sleep quality.
When it comes to great design, the Maxiflex collection ticks all the right boxes for a great night's rest. Made of high-quality materials and fine craftsmanship, the range takes beauty sleep to the next level. 
For the ultimate 5-star experience, the Rozel Maxiflex Vertex is the cream of the crop in the Maxiflex range. Made with 100% eco-friendly natural latex that is ergonomically designed to conform to different parts of the body to ensure good sleeping posture by using a 7-zone latex layer technology.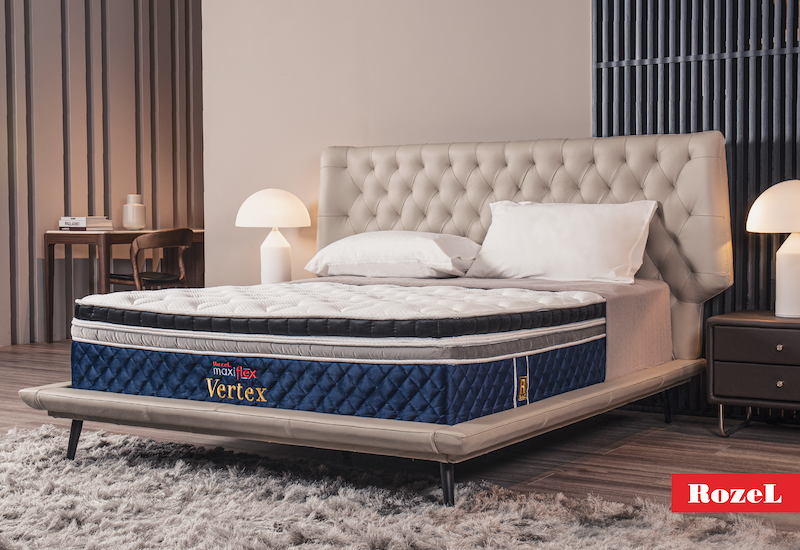 Sleeping in hot and humid climates can often hinder a good night's rest, which is why the quilt layering is made using premium cool silk fabric that's breathable and anti-static. Meanwhile, the Rozel Maxiflex Opulent is another mattress model designed to provide extra care and support for those suffering from back pain. Its high-quality 7-zone pocket spring mattress and silk quilt layering offer a firmer surface that's aimed to lessen back pain induced by bad sleeping positions.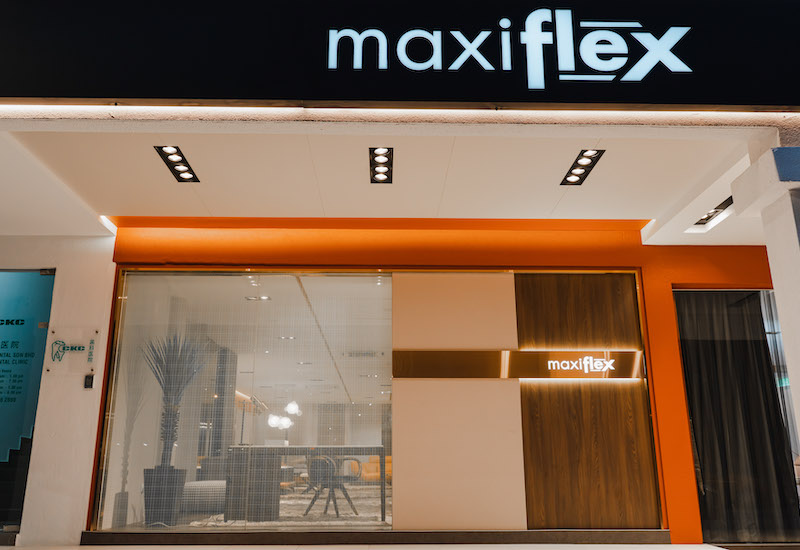 Located adjacent to Rozel's TTDI store, the newly opened Maxiflex showroom aims to showcase first-hand the great design and luxurious materials of the brand's sleep range. Whether you're in the market for deluxe mattresses or luxe leather bed frames, side tables or plush couches, you'll find all your slumber needs right here. 
Visit Rozel for more information.