Each suite comes with an entirely separate, stowable bed that is a luxurious 27 inches by 76 inches long and is dressed in cotton Lalique duvets.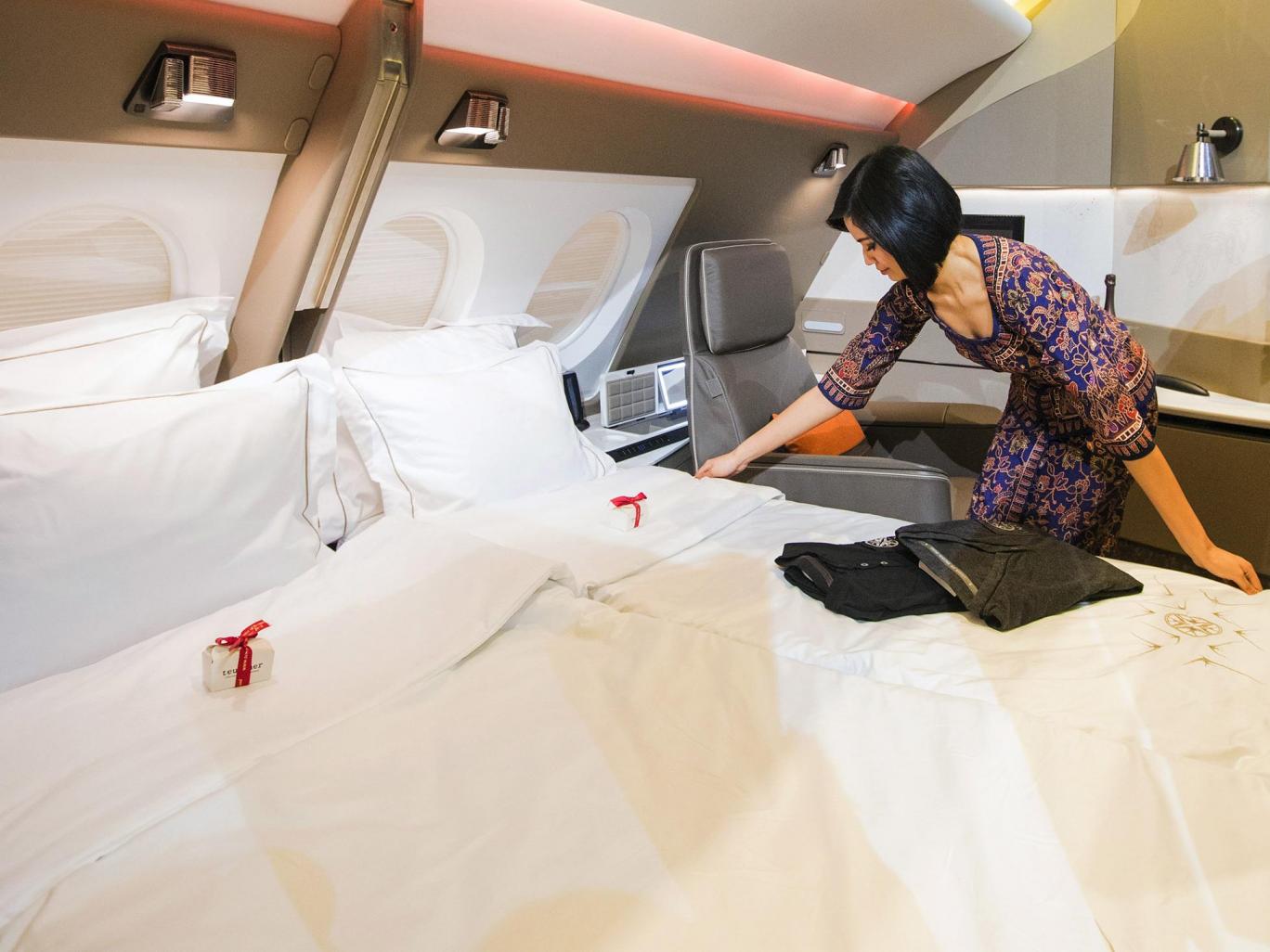 Already a leader of the pack when it comes to first and business class travel, Singapore Airlines has upped its game again by unveiling its new set of redesigned First Class Suites aboard its flagship Airbus A380s.
Currently, its existing A380s come stock with 12 First Class suites at the front of the jumbo jet's lower deck. The new jets will halve that number and double the size of each suite, offering only 6 ultra-luxe cabins that might as well be flying hotel rooms.
This new configuration, arranged in a one-on-one pattern with one suite on either side of the isle, looks set to give Etihad's First Apartments a run for its money.
What does it look like inside? Have a look.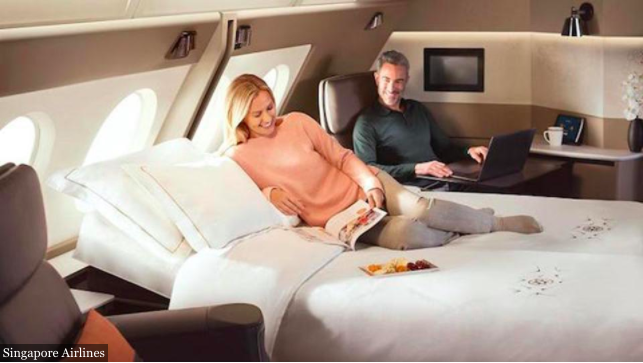 Each suite comes with an entirely separate, stowable bed that is a luxurious 27 inches by 76 inches long. Size aside, it is dressed in cotton Lalique duvets and comes with two pillows – already more enviable than the average person's bed right at home.
Of the 6 suites, 4 of them (1A/2A and 1F/2F to be exact) are adjoined so if you're travelling with a special someone and don't feel like cosying too close up, you can combine your space and have a full-size queen bed.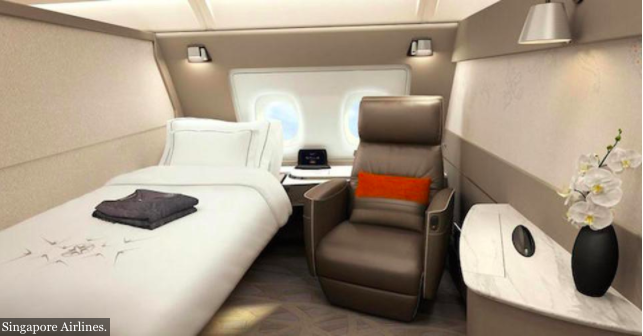 Each suite also comes with its own Poltrona Frau leather armchair that stretches out to 21 inches wide and reclines up to 135 degrees – that's a day bed by itself, if we dare say. Bonus: it swivels and adjusts into different positions!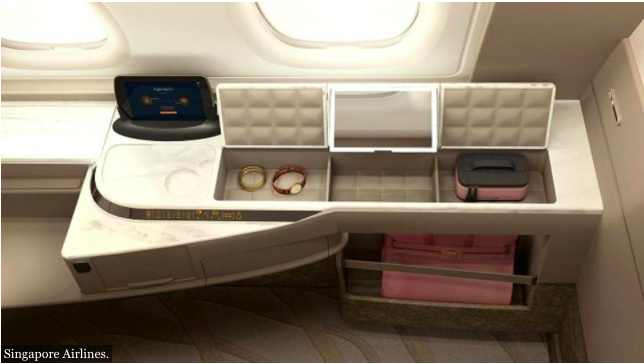 And then there are the amenities. Stowed in a large table that you can choose to use for dining and/or working, the chest opens up to several smaller stowage compartments in which you will find Bose noise-cancelling headphones and Lalique amenity kits. A vanity mirror is also in the books, lighting up when you open it, as well as a touch screen tablet to control the seat.
What about in-flight entertainment you ask? Is a 32-inch HD in-flight entertainment monitor good enough?
When all else fails, just electronically lower your blinds and take a good luxurious nap.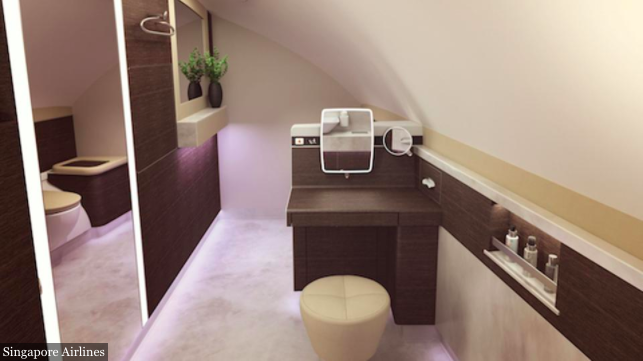 The toilets in this space are worth a gush as well. While it doesn't boast a shower like the ones on Emirates and Etihad, it does come with a sit-down vanity to touch up your hair and makeup before landing, and a separate wash can.
It isn't just the First Class Suites that have gotten an upgrade. It's also got 78 new Business class seats, 44 premium economy seats and 343 economy seats
These new seats will come with Singapore's order of five new Airbus A380s that will take over the existing fleet in late 2018. They are expected to take over completely by 2020.
Log on to the official website here for more information.