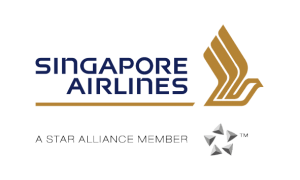 A first-of-its-kind specially commissioned Airbus with a Rolls-Royce engine capable of flying 9,700 nautical miles non-stop is only the tip of the iceberg.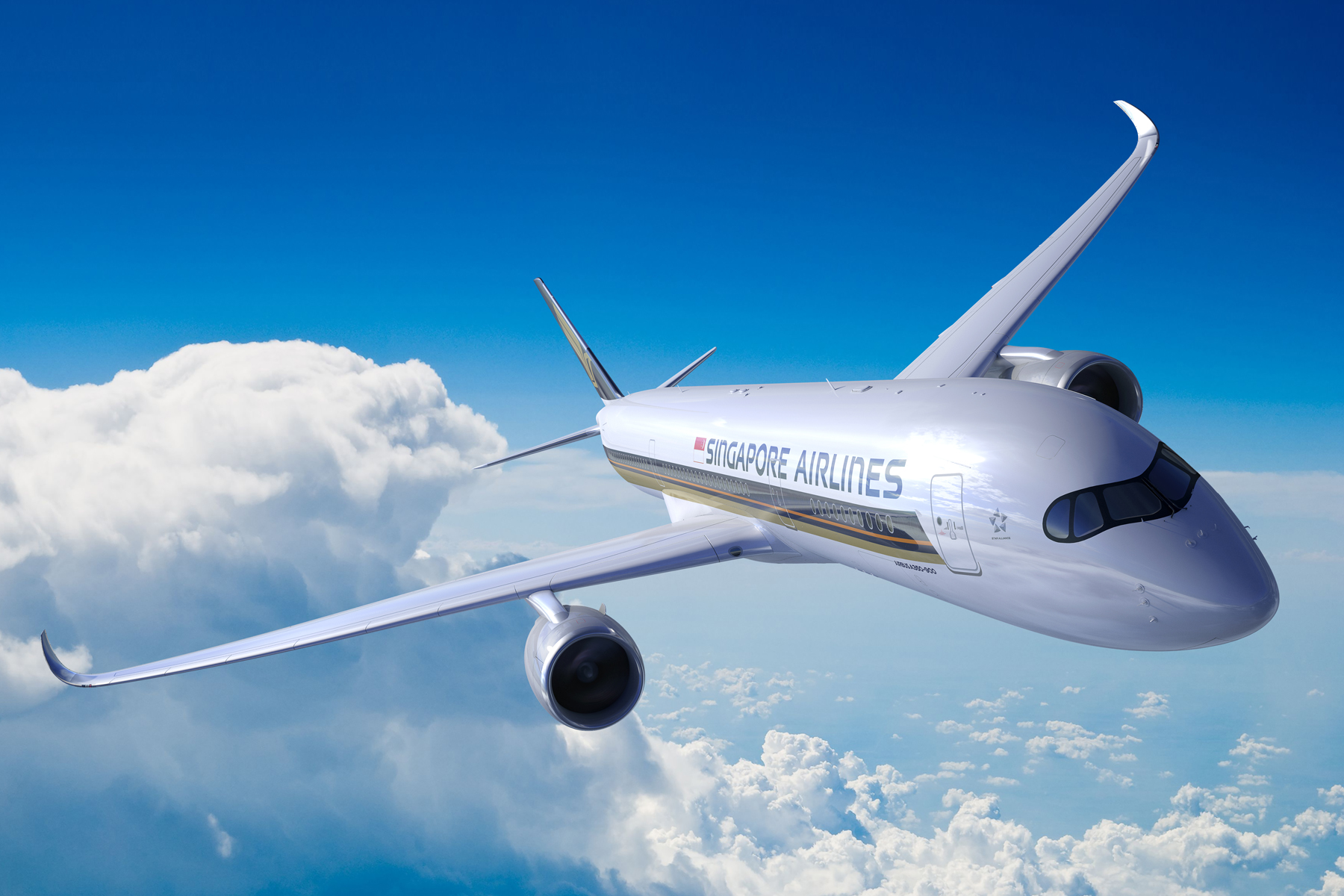 Singapore Airlines (SIA) is back on the aviation radar with news that's about to change everything we know about air travel.
October marks the return of its Ultra Long Range Flight, operated by a whole new fleet of Airbus aircrafts, the A350-900ULR. The inaugural flight took off from Singapore Changi Airport and landed safely in Newark Liberty International Airport in New York, taking a total hours of 17 hours and 25 minutes.
The route has been serviced by SIA before until operations were discontinued in 2011. Why bring it back now? More importantly, what upgrades have been made since 2011? We go into the details below.

A whole new fleet of bespoke Airbus aircrafts
Let's start with the very plane that will be operating the flight.
The A350-900ULR is the first-of-its-kind Airbus specially commissioned by SIA to make the long haul flight as comfortable as possible. It is a journey which can take up to 19 hours depending on weather conditions.  A total of seven of them will be joining the SIA fleet, flying daily from Singapore to the United States.
Made bespoke to SIA's requirements, it features several marked differences from other commercial Airbus aircrafts. It runs on a fuel-efficient Rolls-Royce engine capable of flying 9,700 nautical miles (18,000 kilometres) non-stop, or for over 20 hours, the longest range of any commercial airliner in service. It also features a modification to the existing fuel system, which enables the aircraft's fuel carrying capacity to be increased from 24,000 litres to 165,000 litres, without the need for additional tanks.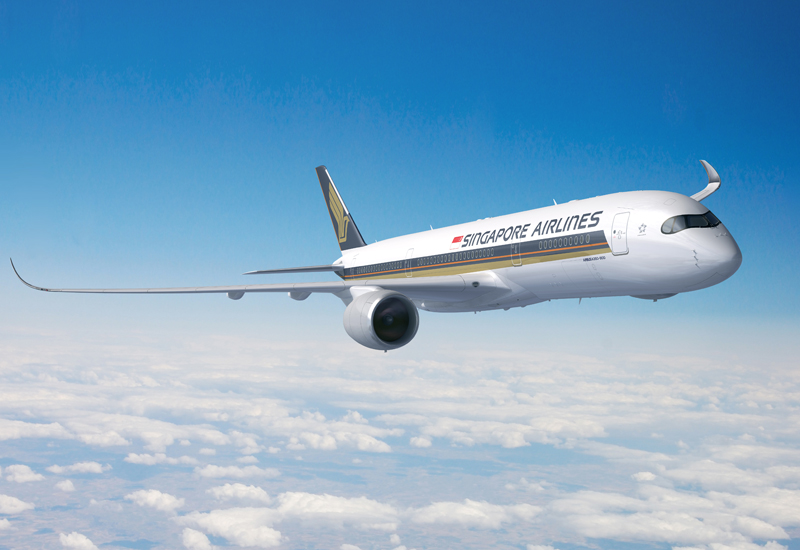 Aerodynamically, it has been enhanced with carbon fibre fuselage and wings, including extended winglets and modified fairings to reduce drag and improve performance. All these work together to present a 25% reduction in fuel consumption compared to older generation aircrafts of the same size, on top of significantly lower maintenance cost.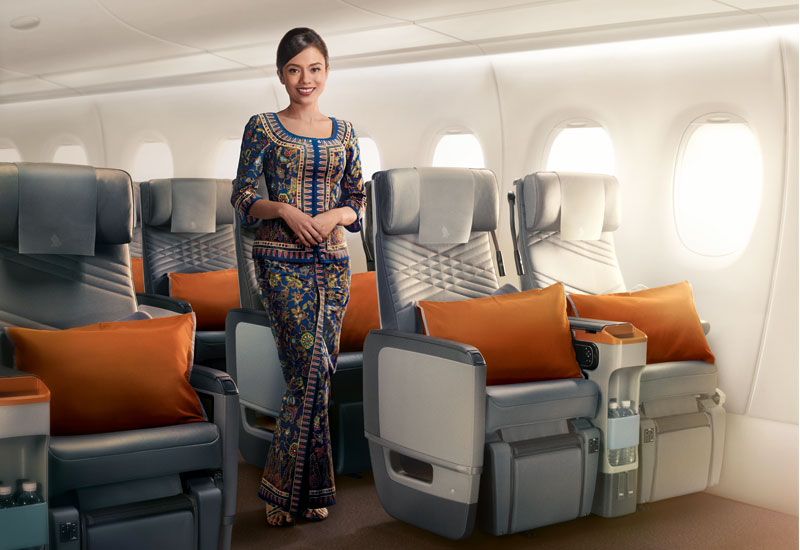 Designed for long-haul comfort
For flyers, the insides feature notable changes for comfort, featuring 2 class layout: Premium Economy Class and Business Class, with 94 and 67 seats respectively.
The layout of the rows in Premium Economy Class have also been changed for more space, as each seat reclines up to a generous 8 inches for more ideal sleeping positions. Each seat comes with its own armrest and USB ports for device charging, as well as retractable leg rests.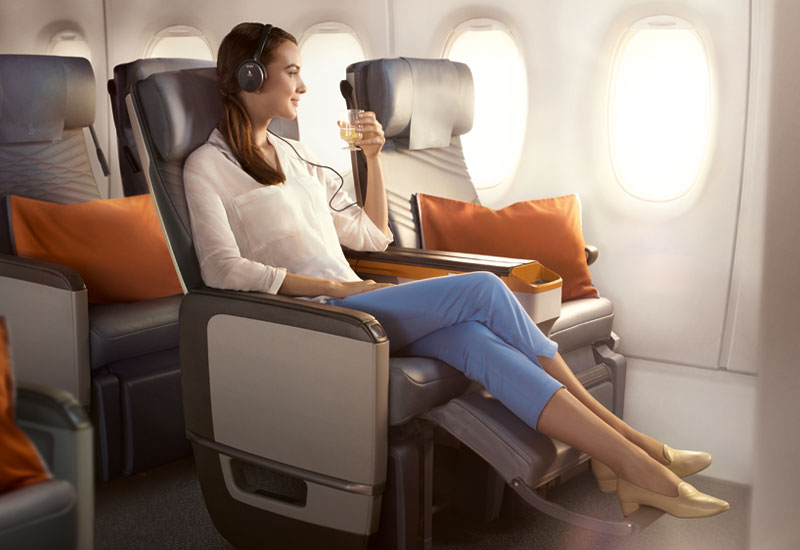 For Business Class flyers, SIA's renowned hospitality is brought up a notch in the small details, like bespoke amenity kits (pick what you need and curate your own kit), for starters.
The cabin itself banks in on smart features to help counter fatigue. The air-conditioning is draft-free for a less dry cabin environment. Temperature settings are no longer central – it can be controlled more precisely in different zones of the aircraft, including in the passenger cabin and crew areas. To ease flyers across different timezones, a state-of-the-art ambient LED lighting system capable of producing over 16 million colour combinations enables realistic simulations of different times of the day, such as sunrise and sunset, to help passengers acclimatise.
All these considerations are flown at a controlled 6,000 feet (1,800 metres) above sea level for optimised humidity.

Nourishment for body and mind that go the distance
We all know in-flight dining is a big part of flying, especially for a flight of so many hours. For this particular flight, SIA has collaborated with Canyon Ranch, the world's premiere integrative wellness brand, to craft a menu that will help with the long hours and how flyers' bodies adjust to it. This includes a focus on cuisine, rest and relaxation and general wellness to make flying, no matter how many hours, a nourishing and enriching experience on top of comfortable.
Under cuisine, some of the factors they had to look at is how to nourish and hydrate bodies spent largely sitting or reclined with minimum movement aboard such a long period of time. The solution: less salt, for starters, as well as more use of herbs like turmeric to promote blood-flow and anti-inflammation of the joints. The science also has to complement the art – the flavour and textures – to serve up meals that are delicious and nutritious as cabin pressure can change how our palate perceive flavours. The teams from Canyon Ranch and SIA sat down for a period of over 6 months to come up with the perfect menu that meets that delicate balance.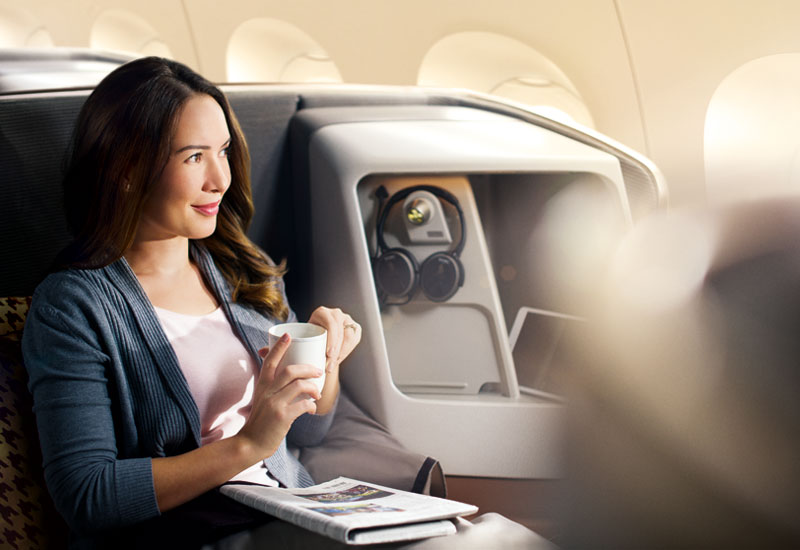 To help passengers rest and relax better onboard, Canyon Ranch has devised detailed sleeping strategies to help improve duration and quality of sleep. The programmes even cover pre-boarding steps to prepare the passenger for the long haul flight. For example, they advise on what hours to sleep and for how long to help you time your body clock for optimum alertness upon landing. Paired with clever lighting solutions in-cabin, the programmes will leave you optimally refreshed for when you land on the other side of the world.
To help flyers stay alert in the plane, the team has also come up with optimised stretching and light exercise regimes, devised to help with blood circulation and minimise cramps, numbs and aches. The regimes are specially curated to be able to pair with music from the in-flight entertainment system so it all doesn't feel like a chore.
To make the world's longest flight as enjoyable as possible, a lot has to be thought through thoroughly and Singapore Airlines hasn't overlooked a single aspect. To learn more about the ULR flight or to book your own, log on to the official website at singaporeair.com.
(Photos and video: Singapore Airlines)