Signature Market takes the next step in their mission to make healthy living attainable for everyone with the launch of its new experience store in Arcoris Mont Kiara, offering a dynamic hub for food, work, retail, rest, events, and even aromatherapy.
Described as its first-ever biophilic experience store, Signature Market's newly opened space has been designed with the goal of connecting communities while providing a nature-themed retreat from the stresses of the city. This is emphasised with the indoor greenery elements found throughout the store, such as the 'Stairs of Abundance' lined with closely grown indoor plants.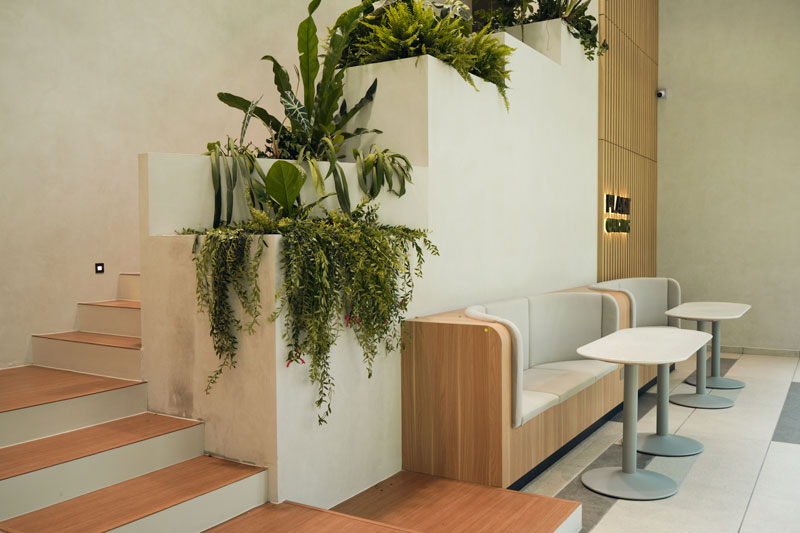 "At Signature Market, we believe that healthy living doesn't just revolve around healthy eating and workouts," shared Edwin Wang, CEO and Co-Founder of Signature Market. "This experience store marks our commitment to contributing to the environment and society, that's why we've created a space designed to deliver a calm, relaxing experience that includes dedicated private spaces that are perfect for a few hours of unwinding peacefully."
Housed within the experience store, the new SEE Cafe serves up specialty beverages and coffee crafted by David Leong Weng Wai and Cino Lim from the distinguished Barista Guild Asia. Along with well-made, high quality cuppas, the guild has also helped create two 100% plant-based mocktails which utilise fermented fruit syrup, available exclusively at the cafe.
Perfectly accompanying the specially crafted coffees and plant-based mocktails are the plant-based breakfasts, eye-catching cakes, and a selection of crowd-favourite Signature Market snacks.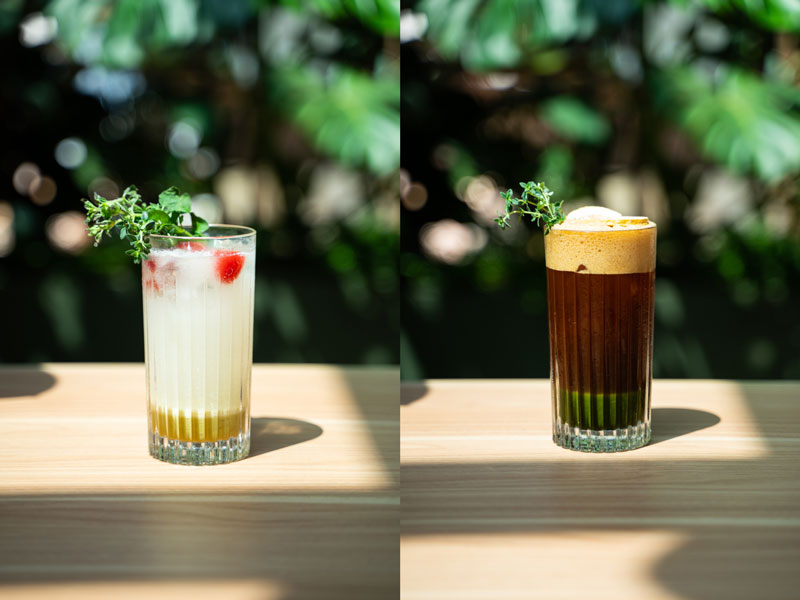 Built specially for Signature Market's home and body brand, Plant Origins, a hidden room tucked within the store offers a calming, spa-like hideaway for visitors seeking a moment of serenity. Featuring sleek, segmented seating areas, the room will host one-to-one aromatherapy sessions featuring the brand's range of essential oils.
Showcased along the walls of the rooms as well as the gallery upstairs are exquisite works by talented artists such as fashion-inspired illustrator Lihuà. In addition to the minimalist work space area just beyond the staircase, there's also a private workshop room where weekly sessions and events will be held for the public.
"We believe that nothing is more important than taking care of our mental health so we hope that our consumers who visit the space can take the opportunity to escape, unplug and get in touch with their inner selves," adds Edwin Wang.
The Signature Market Experience Store is located at Lot G-06, Ground Level, Arcoris, 10, Jalan Kiara, Mont Kiara, 50480 Kuala Lumpur, Wilayah Persekutuan Kuala Lumpur.
Source: Signature Market