Ever wondered what it's like to live in a Bollywood icon's home? Wonder no more as veteran actor Shah Rukh Khan (SRK) and his celebrated interior designer wife Gauri have recently listed their South Delhi home on Airbnb, becoming hosts to a once in a lifetime stay.
Paying homage to SRK's signature pose throughout his 30 years of superstardom, the power duo invites guests "Home with Open Arms" for an exclusive overnight stay through a campaign in collaboration with the vacation rental company.
Commenting on their partnership with Airbnb, Gauri and SRK said, "The city of Delhi holds a special place in our hearts and will always be home for us. Each visit brings back cherished memories of our early days here and we are absolutely thrilled to partner with Airbnb to host guests in our Delhi home. Airbnb has made us feel at home throughout our travels across the world and we are excited to open the doors of our own home through this exclusive partnership."
Here's a peek inside their redesigned home for an idea of what the lucky campaign winners will experience.
---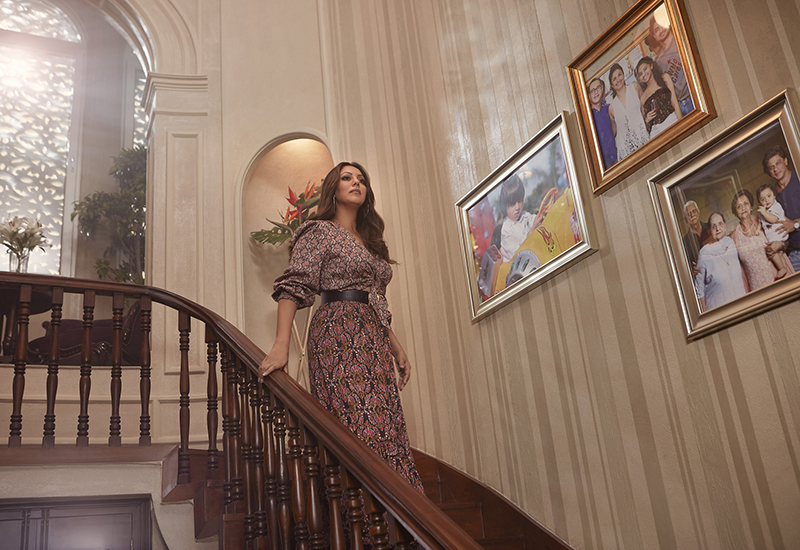 Located in the verdant neighbourhood of Panchsheel Park in South Delhi, the Khan genteel home features Gauri's signature warm, intimate design style. Though the couple has since moved to Mumbai, they still use the Delhi address when visiting the capital city as it's where they raised their three children.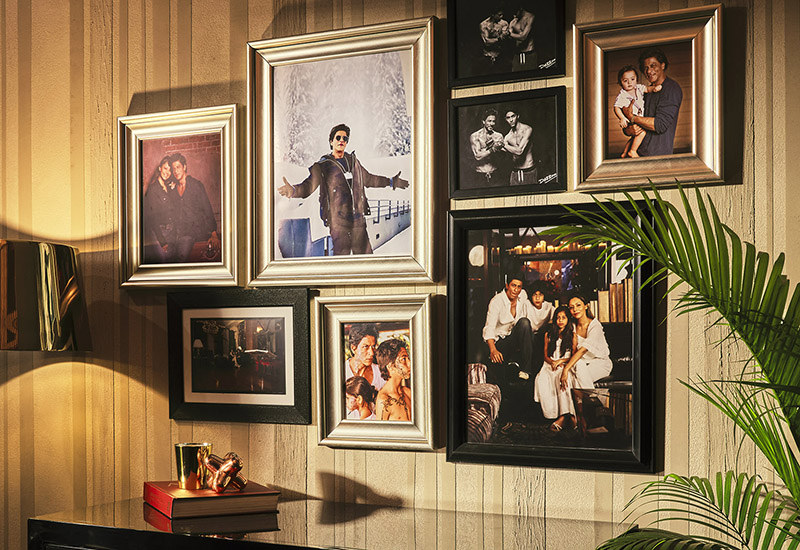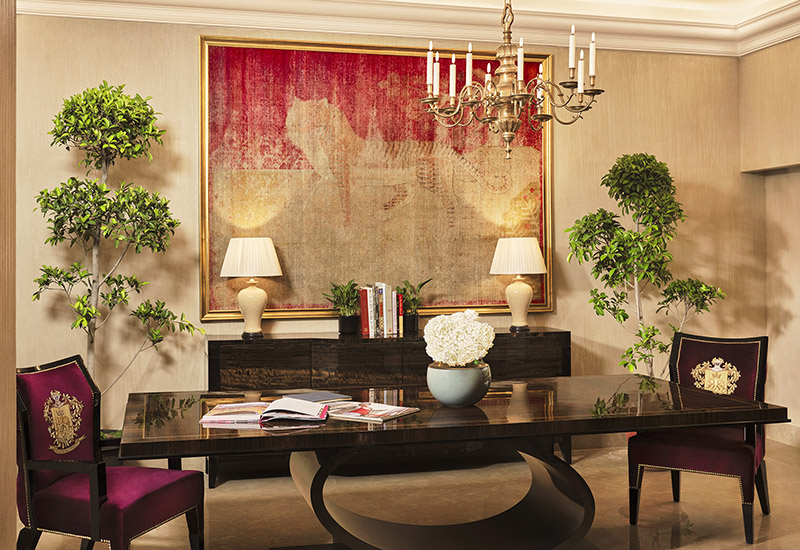 Imbued with nostalgia, the Khan family home is adorned with personal keep sakes and tokens from their various travels around the globe – including of SRK and Gauri as a couple, and altogether as a family.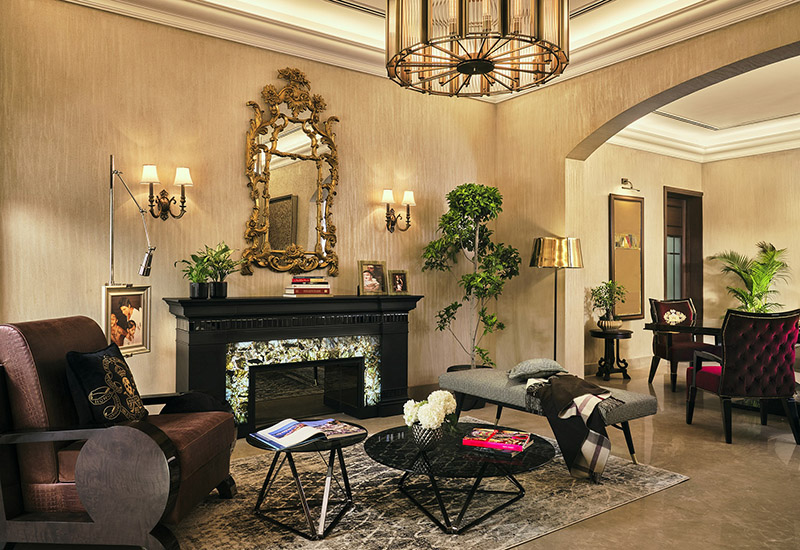 Natural sunray brighten up the rooms from the ample windows, illuminating the portraits and art collection within. These carefully framed pieces are juxtaposed against richly textured walls and colourful tapestries, with magnificent chandeliers casting a warm glow over them. Floor-to-ceiling French doors open to a spacious garden boasting flowers of many shades, whilst potted greens liven up the space indoors.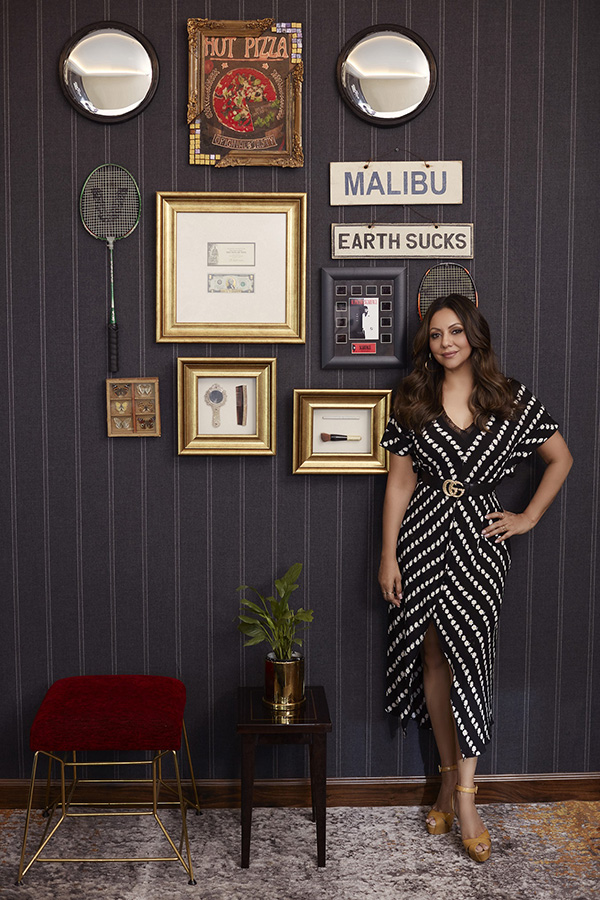 Personal touches including photographs and seemingly random knick knacks adorn a wall in the master bedroom, offering deeper insight into the life of the Khan clan. There's their son Aryan's first badminton racket, their daughter Suhana's makeup brushes and butterflies she has collected, and Abram's first birthday gift of a silver mirror and comb, alongside original negatives of SRK's favourite film.
A separate wall showcases handmade cards exchanged between the actor and the love of his life during their early days of courtship. It looks like the lucky guests will get an exclusive, sentimental walk down memory lane!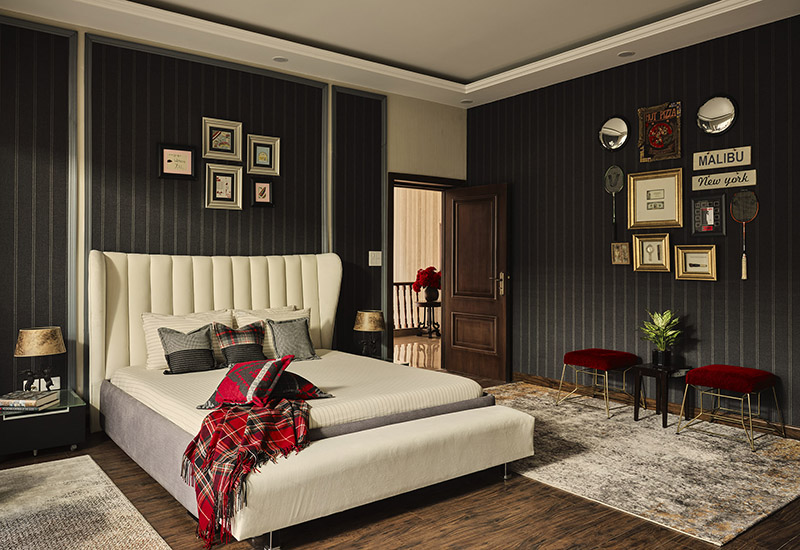 ---
The "Home with Open Arms" campaign is open to residents of India, who can apply for a chance to win the overnight stay for two, happening only on February 13, 2021. The winning duo will enjoy a special itinerary curated by Gauri – which consists of a lavish meal comprising of Khan's favourite dishes, a movie marathon of his top films (his own biggest box office hits included) and personalised keepsakes from the family to take home as souvenirs.
In order to apply to win the night's stay, Airbnb invites guests to share what an "open arms welcome" means to them by 30 November, 2020. A winner will be selected by a selection committee (including an Airbnb representative and Gauri Khan herself), who will be announced on 15th December, 2020.
For more information, visit the Airbnb website here.
Photos courtesy of Airbnb