We couldn't have asked for a better collection for spring – and for Malaysia's humid weather.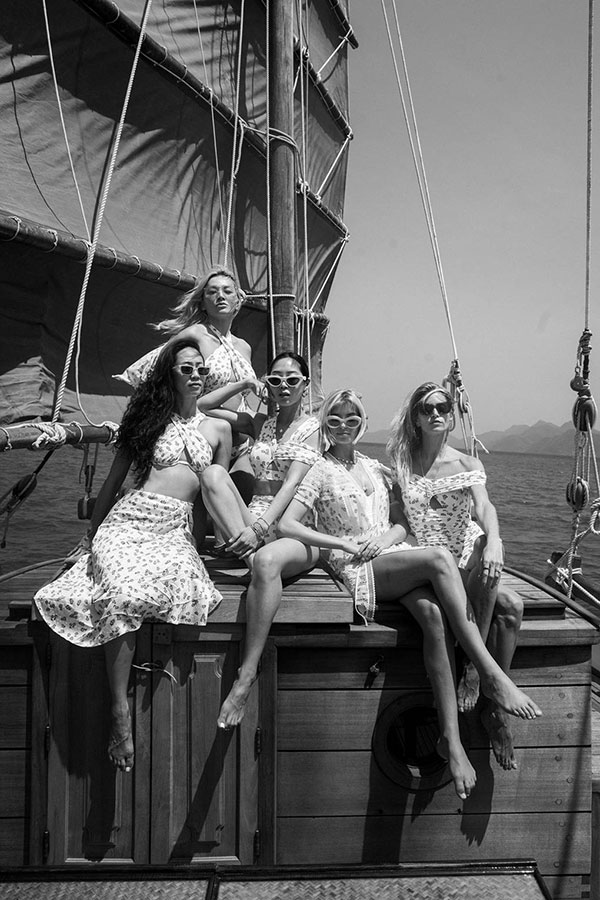 Self-Portrait is synonymous with crocheted lace and dreamy floral dresses, but its new swimwear collection is the perfect addition to its range of ready-to-wear that we've been waiting for, knowingly or not.
It turns out we're not the only ones, as social media influencers like Aimee Song, Helena Bordon, Eleonara Carisi and Tina Leung were all spotted wearing their favourite pieces from the collection.
Of course, they had their wardrobe picked out in conjunction with the exclusive unveiling of the collection via invitation by Han Chong, the Malaysian-born UK-based designer behind the label.
If you've seen the Instagram posts of them clad in colourful bikini suits wandering around our nation's beautiful island of Langkawi, then you probably know what we're talking about. But here are more reasons to love the influencer-approved swimwear line.
The commitment to perfection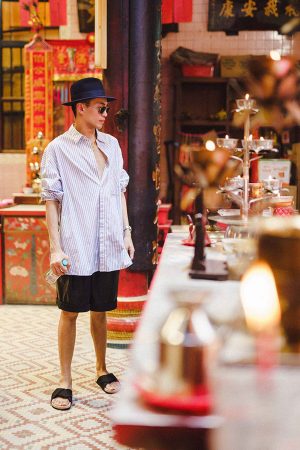 One thing that sets the collection apart from the 101 contemporary swimwear brands in the market is its unique DNA. Soft colours, graphic prints and feminine florals instantly scream Self-Portrait in all its affordable high-fashion appeal. And it took the Central Saint Martin graduate years to perfect his vision before committing to a production schedule, too.
"I wanted to make sure that my team was ready to grow and take on the heavier workload," he told British Vogue. "And that the factory was capable of producing the quantity to my standards. You only have one chance when launching a new category – your reputation is at stake."
His reputation includes dressing the likes of Beyonce, Chrissy Teigen, Michelle Obama and Meghan Markle in his swoon-worthy red carpet pieces, so that's saying something.
Though his high-profile clients have no doubt given his brand the publicity it needed to be where it is now, he clarifies, "The main thing is that a woman can feel free and have fun in my designs – that is how she gets noticed."
From the beach to the city
Fun and free are definitely two words we'd use to describe the moodboard of photos posted by Han's influencer circle during their visit to The Datai Langkawi. Versatile is the third.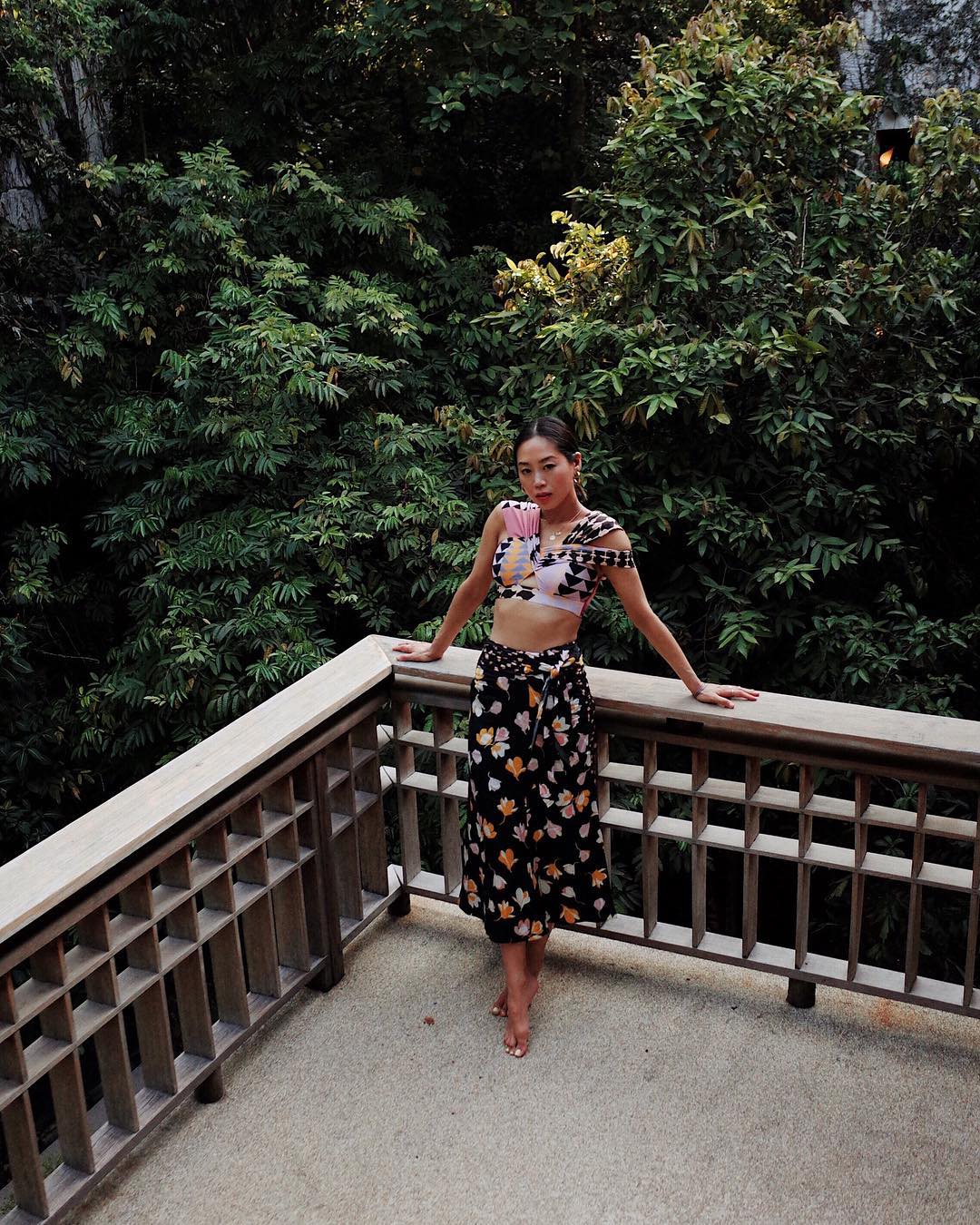 Take for example, Aimee Song's deco printed draped bikini top, which she paired with a floral wrap midi skirt for dinner at the resort. Or the airy, sheer cover up Helena Bordon wore over her matching floral print bikini suit for a day of exploration at the tropical paradise (beach and jungle included).
Basically, everything in the collection can be mixed and matched effortlessly to take you from the beach to the town to the Langkawi bridge. We couldn't have asked for a better collection for spring – and for Malaysia's humid weather.
The collection is available at the world's top retailers, including Selfridges, Net-a-Porter and Harrods.
Shop the swimwear collection here.