With views like these, you will be at the finish line before you realise it.
It's almost mid-year and it's time to catch up with fitness goals that were made the beginning of the year. Marathons are sure fun, but racing to the finish line is a lot more exciting when there is a scenic view to keep you going until the end.
If you are one who enjoys marathons, go ahead, pack your running shoes and head to some of these locations for what will be the most scenic marathon you could participate in.
Jeju International Tourism Marathon Festival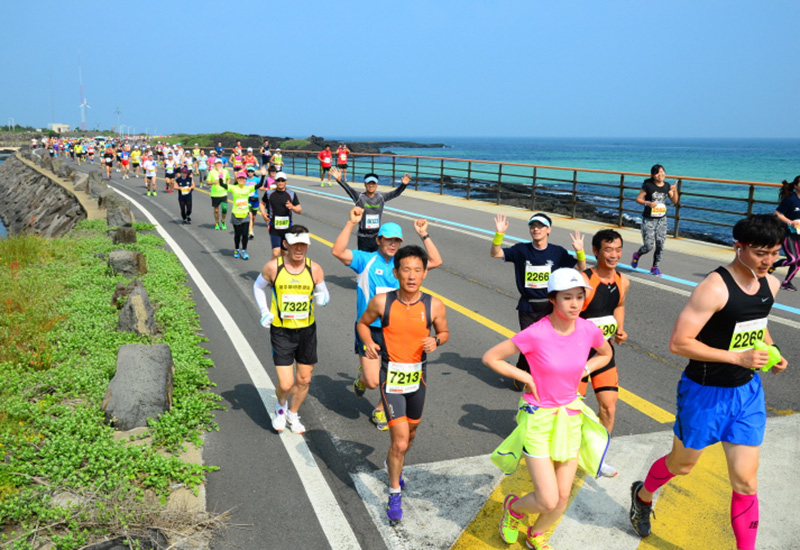 May 26, 2019
Take in the incredible coastal view of Jeju as you run along the beach on this volcanic island. This is the oldest marathon in Korea and takes you from Gimnyeong Beach through Jeju's unique beaches of black, white, red and grey sands, to come to the finish line, right where you started. There is the 10km half or full marathon you can choose from if you want to experience this beach marathon. W jejumarathon.com
Tenzing Hillary Everest Marathon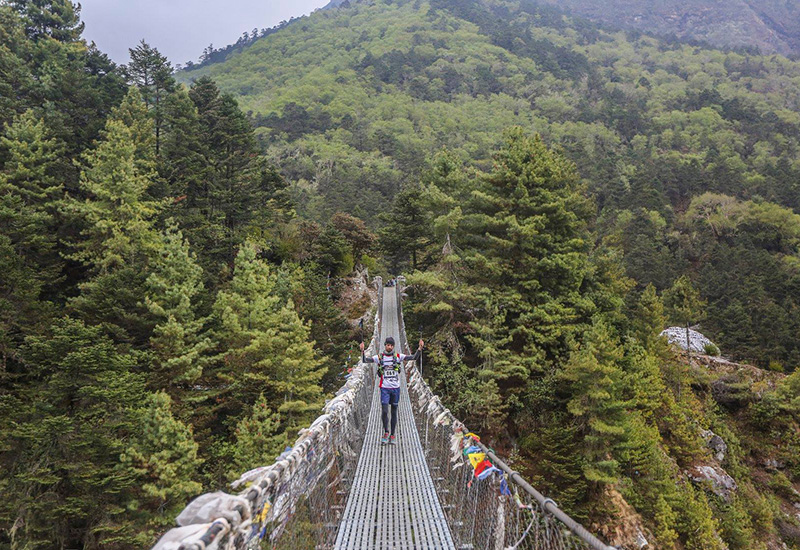 May 29, 2019
This is not going to be just another marathon, but a truly once in a lifetime experience. The Tenzing Hillary Everest Marathon is an international high altitude adventure marathon held from Mt Everest Base Camp, crisscrossing the high sherpa trails of Khumbu valley on May 29th every year. It celebrates the historical ascent on Mt Everest by Late Tenzing Norgay Sherpa and Sir Edmund Hillary on 29th May 1953. Join in the marathon in your desired categories – 60 km Extreme Ultra, 42 km Full Marathon and 21 km Half Marathon. W everestmarathon.com
Laguna Phuket International Marathon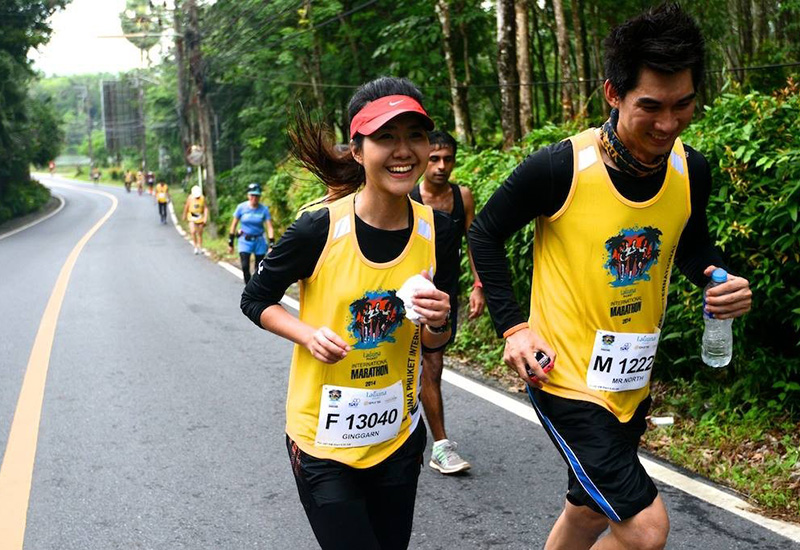 June 8-9, 2019
The Laguna Phuket International Marathon attracts participants from all across the globe. This would be the 14thyear the marathon is held and is expected to attract 13,000 people from 50 countries across the globe. The marathon starts and ends at beautiful Laguna Phuket. Runners would be following a course through local villages, pineapple and rubber plantations. The 2km, 5km and 10.5 km marathon will take place on Saturday, 8th June, whereas the half and full marathon will be on Sunday morning, 9th June. W phuketmarathon.com
Khmer Empire Marathon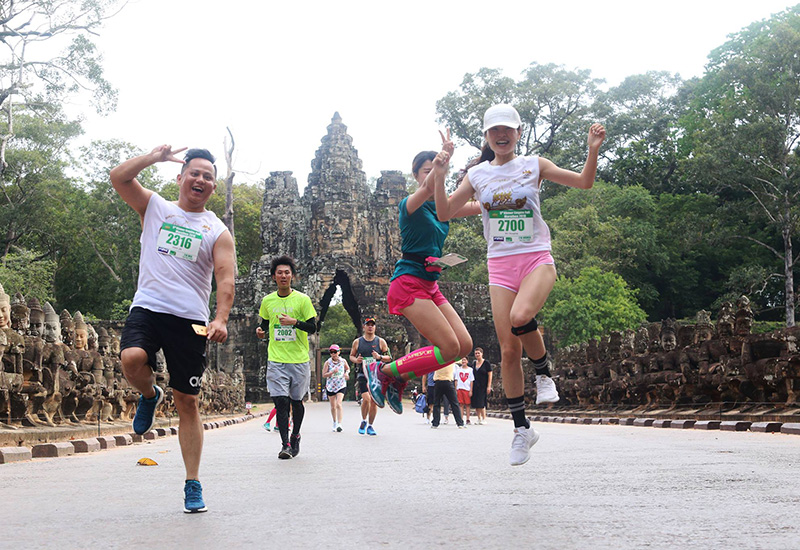 4 August, 2019
The Khmer Empire Marathon lets you experience the ancient heritage as you run the smooth road race which cuts through the national forest and rice fields, traditional villages and ancient temples in the heart of Angkor Wat. The start and finish are at the in Angkor Wat Ruins in front of the Central Sanctuary of Angkor Wat. Distances of 3km, 10.5km, as well half and full marathon are available to choose from. W cambodia-events.org
Manulife Danang International Marathon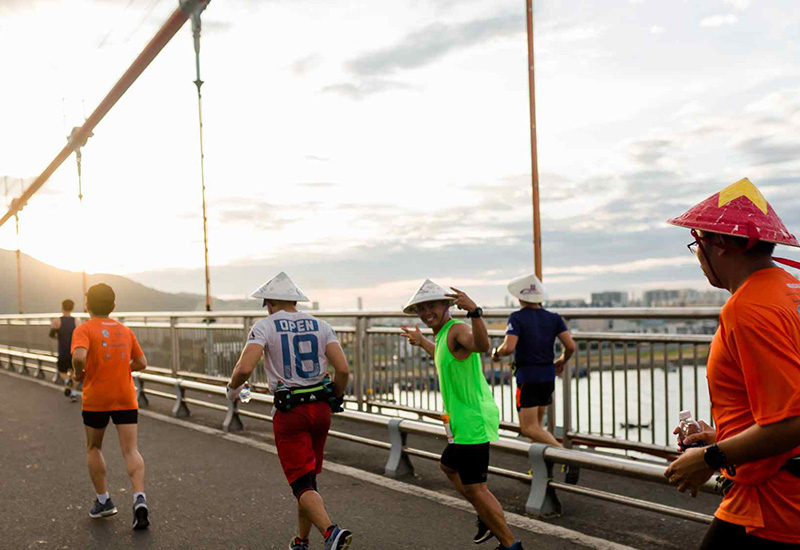 9-11 August, 2019
Dubbed to be the most stunning coastal marathon in Southeast Asia, you will experience the beautiful coastline and the city as you make way across the bridge at Han River. The view gets even more dramatic during the flag off at sunrise. The sights and sounds around you as you race will make for an unforgettable event. There is the fun run of 10km as well as the usual half and full marathon to choose from. W rundanang.com
Hokkaido Marathon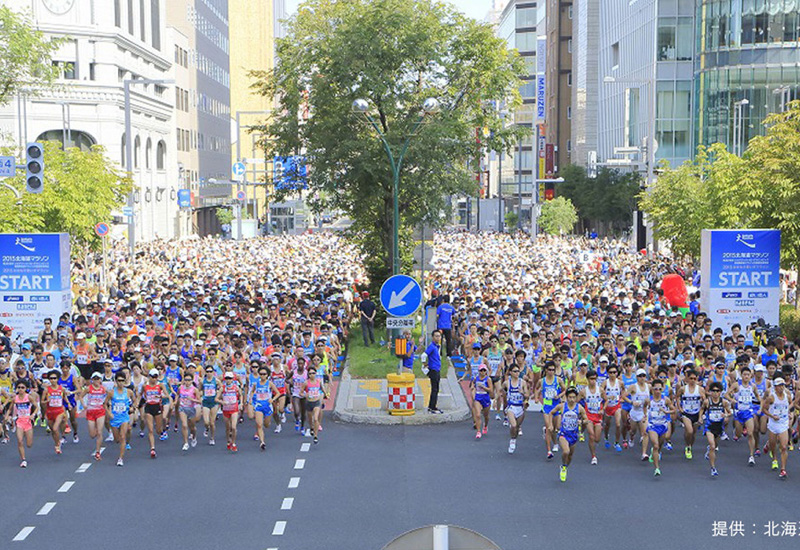 25 August, 2019
Hokkaido Marathon is a full marathon that takes place in the summer in Japan. It is held in Sapporo, Hokkaidō, Japan, with both start and finish lines in Odori Park. Winners of the marathon are eligible for world records as it is sanctioned by both the Japan Association of Athletics Federations (JAAF) and Association of International Marathons and Distance Races (AIMS). W hokkaido-marathon.com
Ladakh Marathon
6-8 September, 2019
This marathon is for the fittest of the fittest. The Ladakh Marathon is the highest and amongst the toughest marathons. Covering a distance of 72km this race tests the limits of human endurance. Unlike other marathons, you are required to arrive in Leh at least a week in advance to acclimatise for race day as you will be running at 3500m above sea level. The marathon takes place in and around Leh, the historic capital of Ladakh and offers runners the opportunity to run through the most beautiful landscape of stunning vistas of mountains, rivers and valleys. W ladakhmarathon.com
See also: Rising with a run: Ultramarathoner Alex Au-Yong shares tips to get started
Images from respective organisations