We recently dropped by EQ's urban hideaway – Sanctum Wellness, which consists of a fitness centre, pools and spa. Here's what our experience entailed.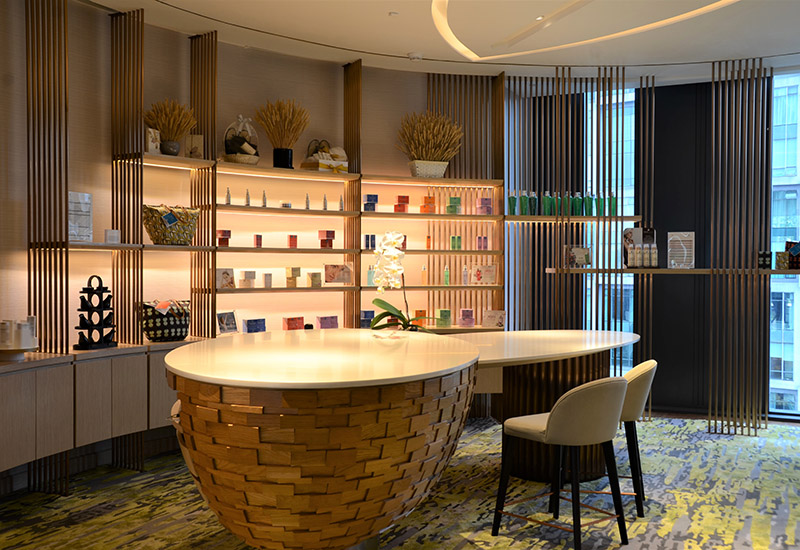 Let's be real: we all need a break from 2020. From a global pandemic and political crises to environmental calamities and tragic deaths of well-loved public figures, there has been no shortage of issues and stressors throughout the year. And that's discounting whatever daily burdens and responsibilities we already have going on in our personal lives.
With that said, it's vital that we take some time out for ourselves to ensure our physical, mental and spiritual well-being. As we draw closer to World Mental Health Day on October 10th, what better way to ensure a healthy mind, body and soul (because the three are often correlated) than a self-care session?
We recently dropped by EQ's holistic, urban hideaway – Sanctum Wellness, which consists of a fitness centre, pools and spa – to spend some me-time and 'refill our cup' for any possible challenges ahead. Here's what our experience entailed.
Train at Sanctum Fitness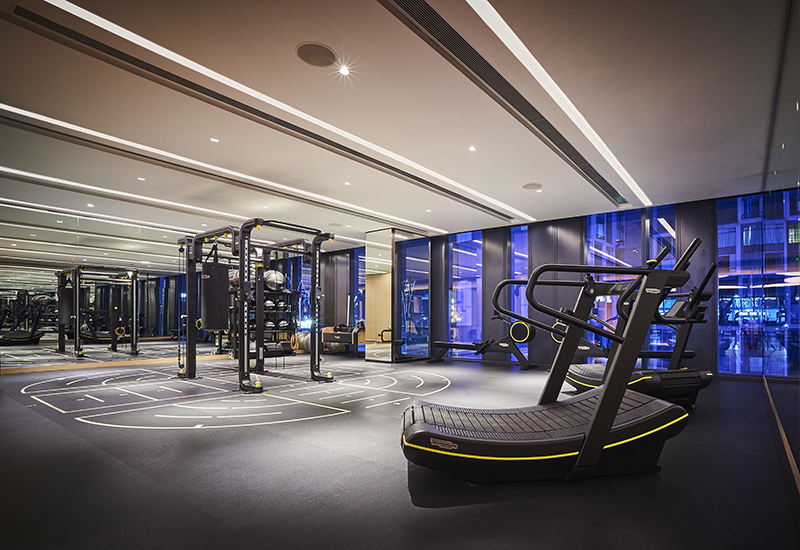 Upon arrival at the Sanctum Wellness reception, we were warmly greeted and shown to our private lockers at the designated female and male experience zones. After a quick change into our gym apparel, we were all geared up for a one-on-one training session at Sanctum Fitness – the hotel's state-of-the-art fitness centre.
Spacious, modern and well-equipped, Sanctum Fitness offers an array of wellness coaching and fitness regimes to meet different goals. It boasts the latest Technogym equipment for a diverse range of activities, including cardio, strength and functional training, spanning from beginner to professional levels.
Our session with Sanctum Fitness trainer Alif revolved around the Omnia 8, the "world's most versatile functional training equipment". Though ideal for group classes (which we imagine would have been a lot of fun), our 30-minute personal training was no less interactive, allowing us to concentrate on our form. We were led through a dynamic warm-up; followed by circuits of pushups, battling ropes, kettlebell squats and more; before ending with a cool-down stretch.
Feeling good about ourselves after clocking in a workout and getting our endorphin levels up, we were set for the next thing on the agenda: pool time!
Relax at the Infinity and Vitality pools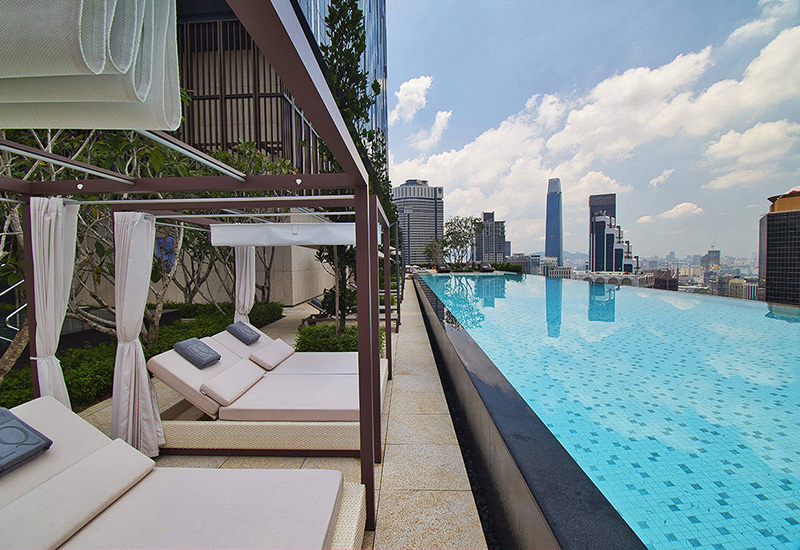 Despite it being the rainy season, the skies were clear on the evening of our visit. The reward: stunning, panoramic vistas of KL's skyline, including the iconic Petronas Twin Towers (though only at certain angles) and Menara Kuala Lumpur. (You might want to check your weather app before coming for the best experience!)
Whether we were frolicking in the 25-metre-long infinity pool or lazing on the sunbeds, there were uninterrupted views all around. What's distinctively cool is the fact that the pool is equipped with underwater speakers, offering a continuous playback of the Sanctum's calming tunes both in and out of the water.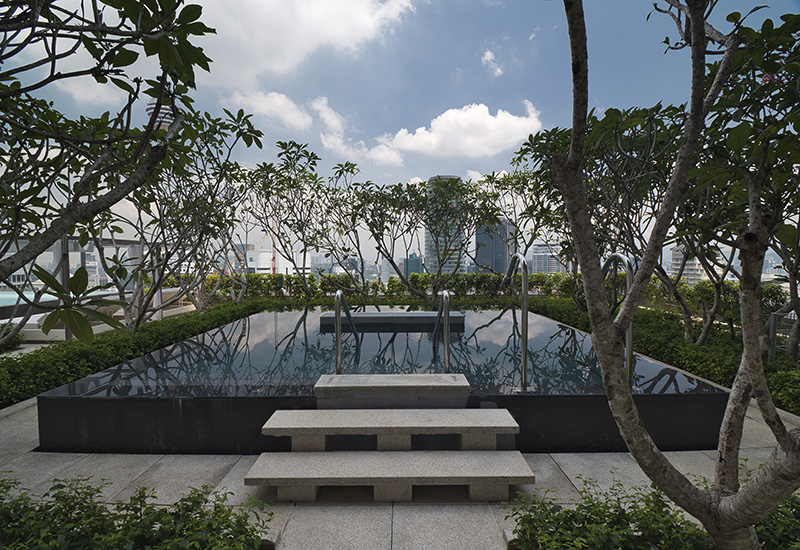 A fruit platter found us after a few laps in the pool, signaling a short breather to snack on some strawberries and an apple. Just before sunset, we finished off at the Vitality Pool – which features a jacuzzi and water jets to soothe the muscles and stimulate circulation. We'd stay until well after sundown if we could, but the spa was calling our name…
Rejuvenate at Sanctum Spa
…which brings us to the final part of our experience. Following a quick shower to freshen up from the pool, we proceeded to Sanctum Spa for a facial.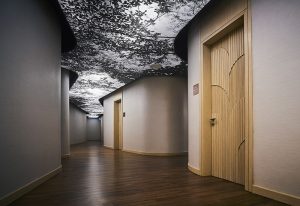 Designed by reputable interior company, Blu Water Studios, the unique interiors of the space draw inspiration from the biodiversity of Malaysian rainforests. Flora and fauna motifs colour the ceiling and décor whilst comforting tracks played in the background to create a warm, soothing atmosphere. There are two double suites, four private treatment rooms and the Wellness Lounge, where guests can indulge in teas and refreshments or purchase a range of products from local brands such as Nala Designs, Liberty Active and Amazin' Graze.
The spa menu offers a comprehensive selection of massages, body treatments and facials or a combined therapy. It partners with two premium high-performance brands for its treatments, namely Biologique Recherche from France and Marzia Clinic from Italy. Having tried the former, we opted for the latter, which specialises in CromoAroma treatments – combining color therapy and aromatherapy to target specific concerns.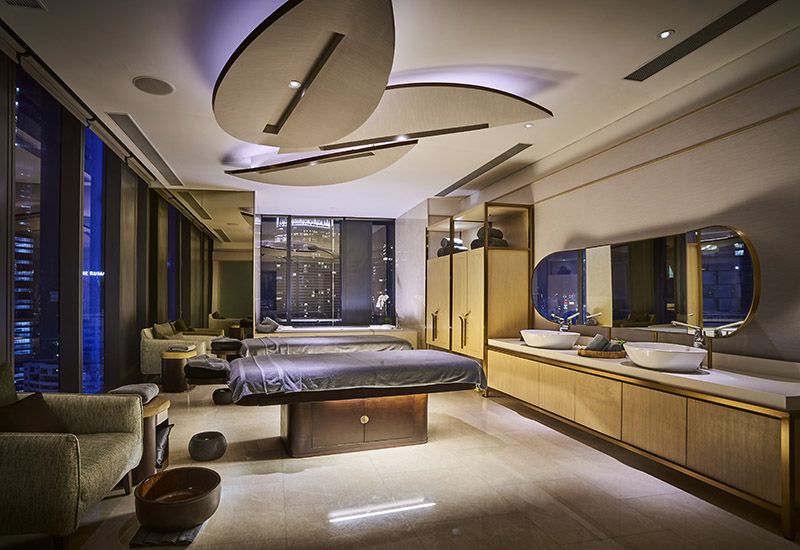 Our session started with a steamy pot of nourishing red date tea at the Wellness Lounge. Once we'd selected our preferred treatment, a 75-min Purifying Facial, we were led into our private sanctuary where the magic took place.
From the initial chime marking the beginning of our facial, through the careful kneading of back and shoulders before the cleansing, toning and masking process – plus an additional hand massage thrown in between – our mind, body and soul drifted into serenity.
Leave with holistic wellness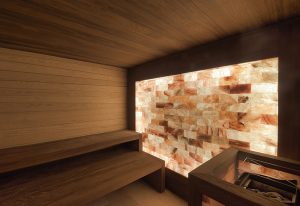 By the time we signed off our evening at Sanctum Wellness with a cup of chamomile tea about 4 hours from our arrival, we were thoroughly pampered in all aspects of wellness. There were a few facilities we were yet to try, such as the custom-built Himalayan salt sauna, aromatherapy steam bath and tropical monsoon showers, but that gives us good reason to return again.
Until then, we are left with a relaxed mind, rested body and recharged spirit.
Day passes to Sanctum Fitness are available exclusively from 6 October to 31 December, 2020, priced at RM150 per adult and is inclusive of access to the fitness centre and facilities on Level 29.
To book a treatment at Sanctum Spa, click here. To book workouts or swims, click here. For more information or enquiries, please call +603 2789 7872 or email sanctum@kul.equatorial.com.
Location: Level 29, EQ, Equatorial Plaza, Jalan Sultan Ismail, 50250 Kuala Lumpur
Photos: Courtesy of EQ