First and foremost, the display has been given major upgrades.
When Samsung first announced the original Galaxy Fold, it took the tech world by storm. But the "world's first foldable smartphone" didn't quite take off as anticipated, with several jarring issues including durability and actual foldability.
The subsequent launch of the smaller Galaxy Z Flip – another breed of foldable phones the industry dubs "clamshell" – saw greater success, albeit with slow adoption as one might expect of any relatively unfamiliar innovation.
Now with the launch of the Galaxy Z Fold2, Samsung could be well on its way to legitimising a new category of foldable smartphone-turned-tablets. Here's why.
Fold, unfold and hold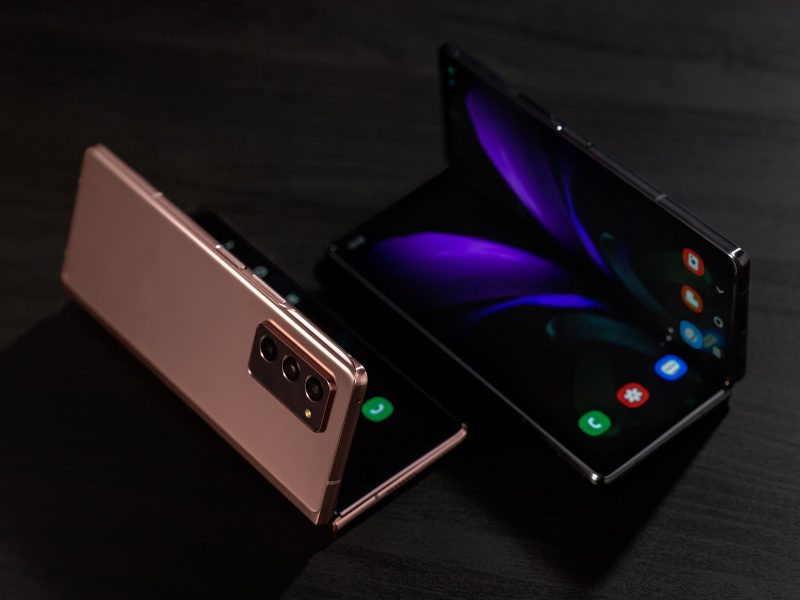 First and foremost, the display has been given major upgrades. Unfolding the 6.2-inch Cover Screen unveils a massive 7.6-inch Main Screen – both significantly larger than the original Galaxy Fold for a more immersive visual experience. The latter replaces its predecessor's plastic display with a new Ultra Thin Glass that's more refined and durable. Equally impressive is the fact that it comes with an adaptive 120Hz screen refresh rate, ensuring smooth scrolling and navigating.
Our hands-on preview of the phone offered seamless unfolding, thanks to a reengineered design anchored by the Hideaway Hinge and CAM mechanism that enables the "Flex mode". This allows the phone to hold its fold at any angle between 75 to 115 degrees, so you can use the phone hands-free. The hinge features a slim cutting technology, modified fibre composition and adjusted fibre density that is well integrated into the body to ensure smooth, stable folding while repelling dust and undesirable particles.
Multitasking made easy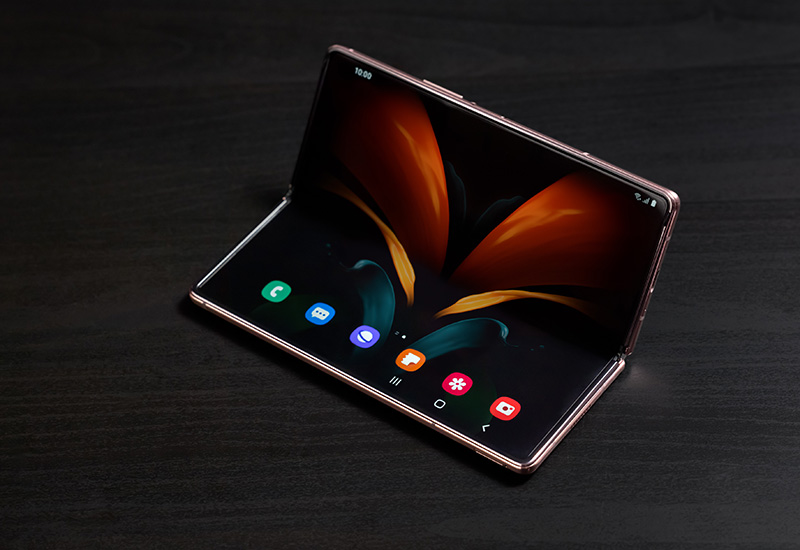 A bigger screen means users can see more and do more at the same time, especially when coupled with Samsung's Multi-Active Window feature. This allows up to 3 app windows on the Main Screen at a time, plus additional unlimited pop-ups anywhere on the display. Imagine watching YouTube videos while replying your emails and checking off your to-do list without having to shift back and forth between apps – convenient is the keyword.
To support your multitasking needs, the device comes with 12GB of RAM and 256GB of storage (only one variant is available). The battery capacity is 4,500 mAh, which isn't extraordinary but should be sufficient to last through a day of moderate use based on existing benchmarks. Heavy users need not worry too much either with its Super Fast Charging capability with wired and wireless support.
See more, do more…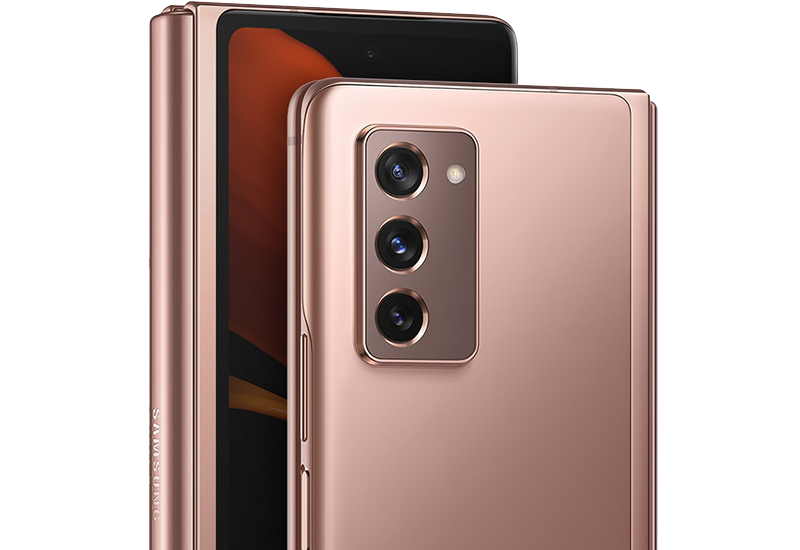 Other notable features include its five cameras: a 10MP front-facing hole-punch camera each on the Cover Screen and Main Screen, as well as 12MP triple rear cameras. Though the photo and video quality loses out to other new flagships such as the Galaxy Note20, the rear Ultra Wide, Wide-angle and Telephoto lenses offer competent results for a device of its range. Plus, clearer selfies can now be achieved by using the Cover Screen with the rear lenses.
It arrives with the latest Android 10 OS and 5G compatibility as expected of Samsung. However, the foldable feature trades off a few things including water-resistance, expandable storage, a headphone jack and in-screen fingerprint reader (which is integrated into the power button instead).
All in all, the Z Fold2 makes a decent case for having a device with its form factor. This goes to show that Samsung actually took note of what was lacking in its first two foldable smart devices and worked on that to launch a successor which lives up to the market gap it is intended to fill. Perhaps third time is the charm, after all.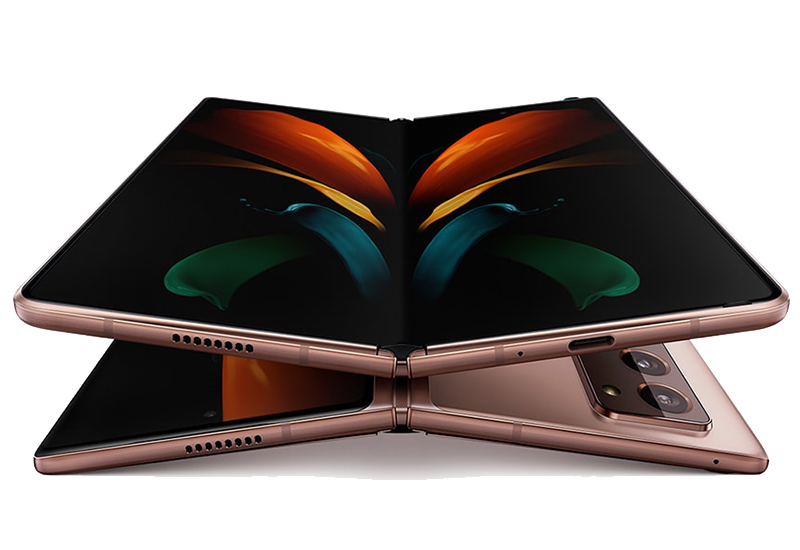 The Samsung Galaxy Z Fold2 5G is available from 25th September 2020 in two colours: Mystic Black or Mystic Bronze, at a price tag of RM7,999. Pre-orders for the device start from 11 September 2020 to 24th September and will come with a complimentary pair of Buds Live and Mont Blanc Card Holder worth a total of RM1,354.
For more information or to pre-order the device, log on to the official website here.
Photos: Samsung