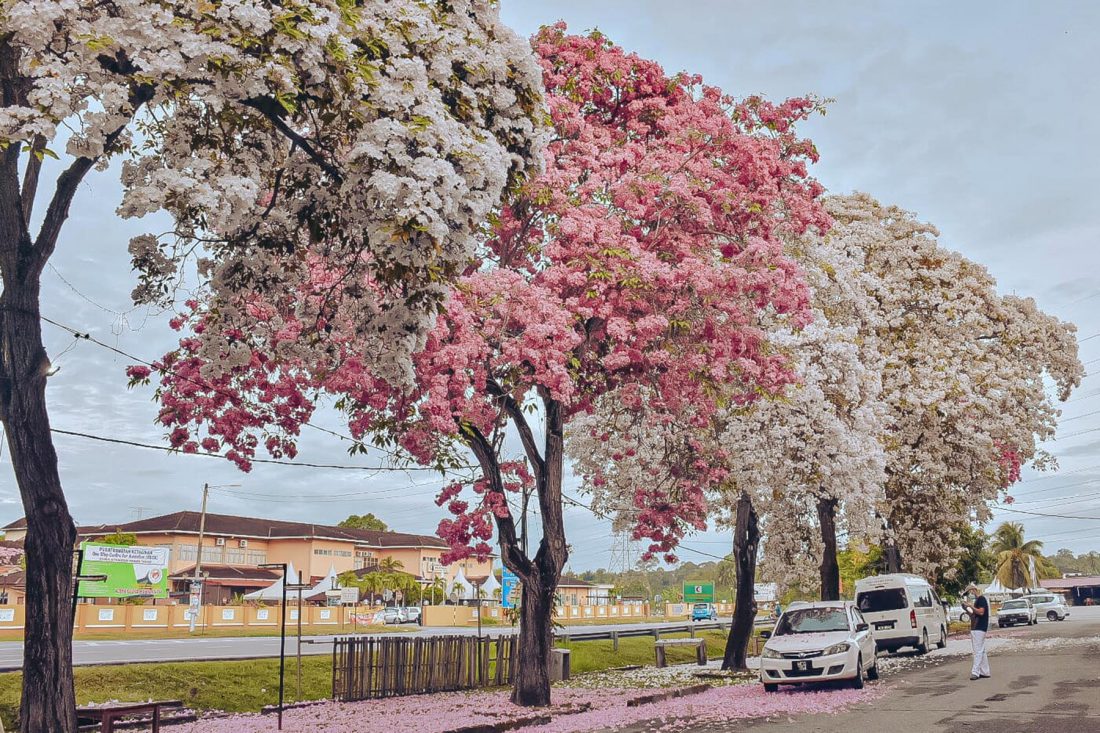 You've probably seen posts of your friends posing with beautiful pink trees circulating around your social media feeds by now. Perhaps you've joined in the craze too, reminiscing the famous cherry blossom season in Japan. Well, sorry to be a party-pooper but those aren't sakura trees and they're definitely not new in Malaysia.
What are they and why are they so popular all of a sudden then? We've got a few theories on the latter; but first, to set the record straight, the trees in question are tecoma trees. Also called trumpet trees or "tissue paper" trees, they are characterised by frail, paper-thin flowers that often bloom and fall from their branches.
Based on a post by the local city council, there are over 10,000 tecoma trees planted all over KL. These trees typically blossom between February and April, when the weather is scorching hot. This year, they can be found along Jalan Kelang Lama, Jalan Kuching, Jalan Sri Permaisuri, Jalan Metroprima Kepong, and the NPE Highway. Some have also spotted tecoma trees in Puchong, Putrajaya, Selayang, Melaka, Johor Bahru, Bayan Lepas and even Langkawi.
Malaysia's own taste of spring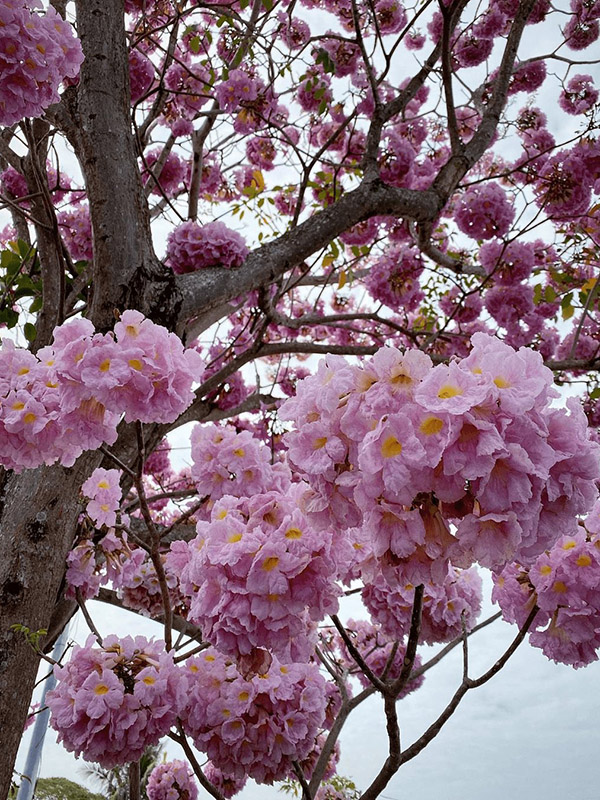 Now, now, we aren't here to judge you for flipping out your phone for the gram. On the contrary, it's heartening to see Malaysians take pride in the natural beauty of our country. In a way, for a tropical country like ours that may be missing out on the four seasons experience, these tecoma trees can be likened to Malaysia's own taste of spring.
Besides, just as sakura trees signal the arrival of spring after a long, cold winter, tecoma trees mark the arrival of warmer (than the usual) weather in Malaysia after the Northeast monsoon season between November to February.
A remedy for travel (or lack thereof)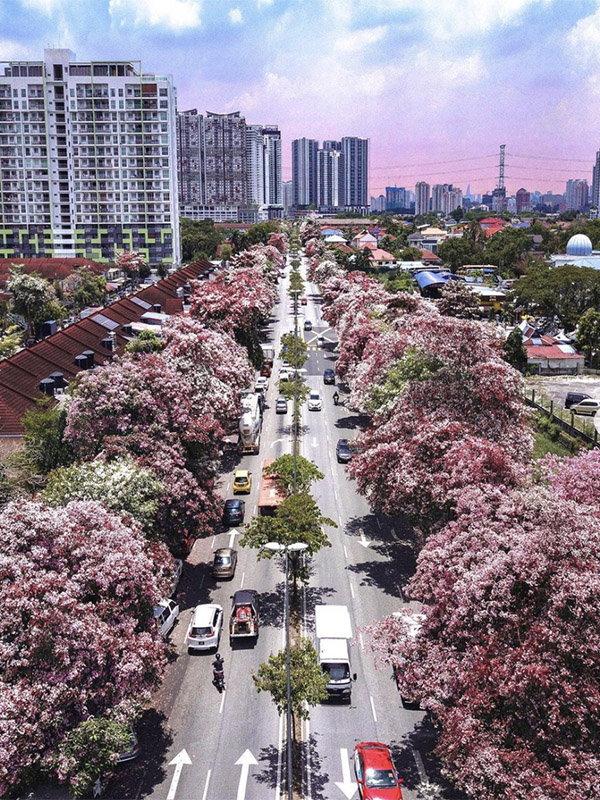 Arguably the greatest pull factor of these picturesque pink umbrellas is the fact that it evokes memories or dreams of travelling to Japan. Not that it's the only country to boast sakuras, but it's widely attributed to their popularity, thanks to the annual Cherry Blossom Festival, also known as Hanami Festival.
According to 2019 statistics, Malaysia ranks as the second highest in tourist arrivals to Japan from Southeast Asia, after Thailand. Of this number, 78.8% of Malaysian visitors spend their time sightseeing nature and sceneries while in Japan. Given these statistics, it's not surprising that many of us are looking for something – anything – to tame our travel bug until we can visit the Land of the Rising Sun again.