As modern day women who juggle family, fame and careers, Farah Nabilah and Puteri Aishah are no strangers to hectic lifestyles. One a mother, the other an up-and-coming actress, both are stars in their own communities and loved ones.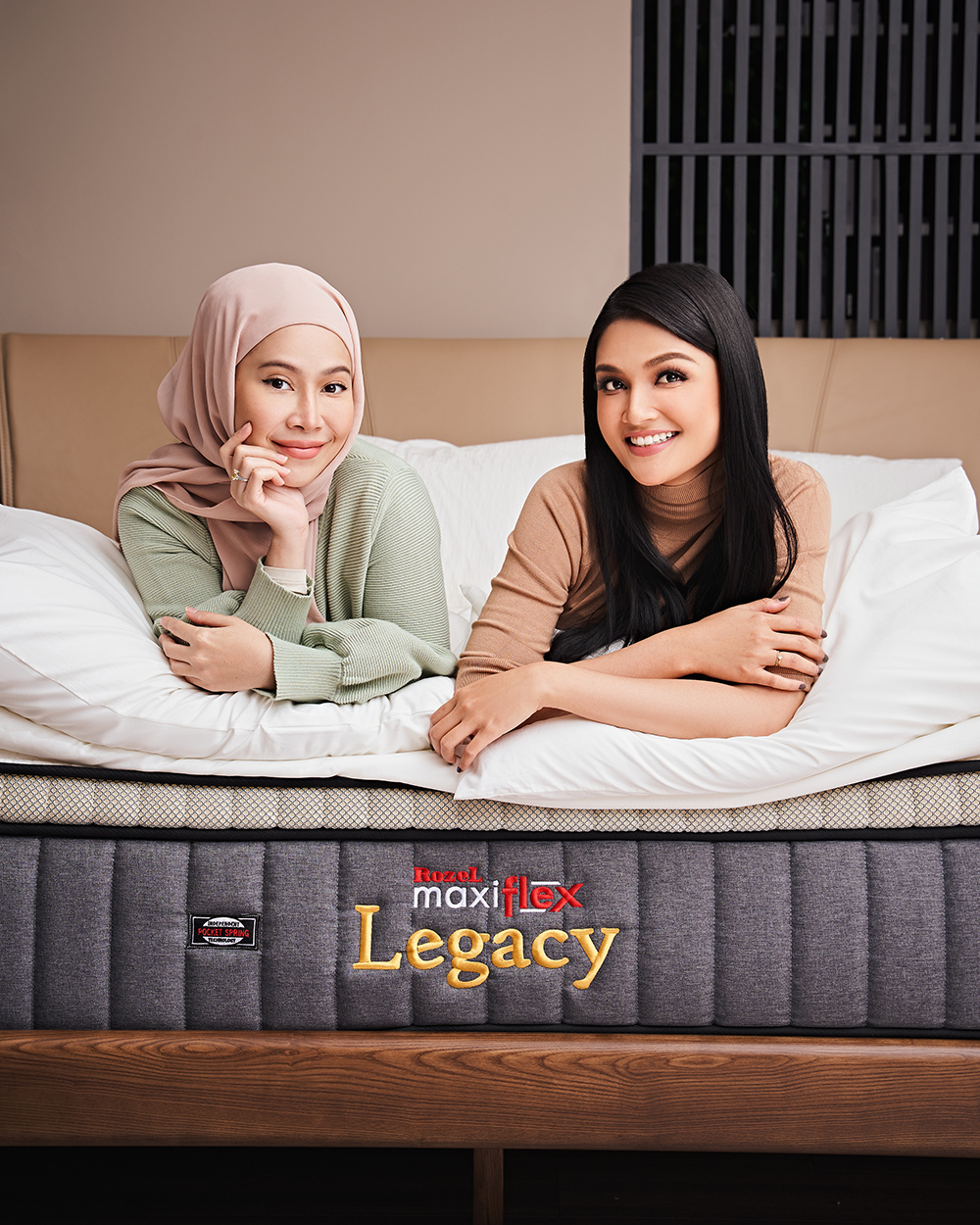 "Since I became a mother, my days have been turned upside down, but in all the good ways," shares Farah. "I dedicate as much of my time as possible to my son while making sure my own dreams and aspirations are met. It's so important for mothers do be their own individuals and nurture their own interests so they can be their best versions for their children."
"I sometime shoot for over 12 hours on-set, get only a few hours' sleep and then am required to be back on set again," tells Puteri Aishah. "I need to look sharp, fresh and alert for the camera while channelling my best performance to bring out the character I'm playing."
However, constantly on the go and juggling many hats is no issue for either women. Their key to staying at the top of their games is a good night's rest.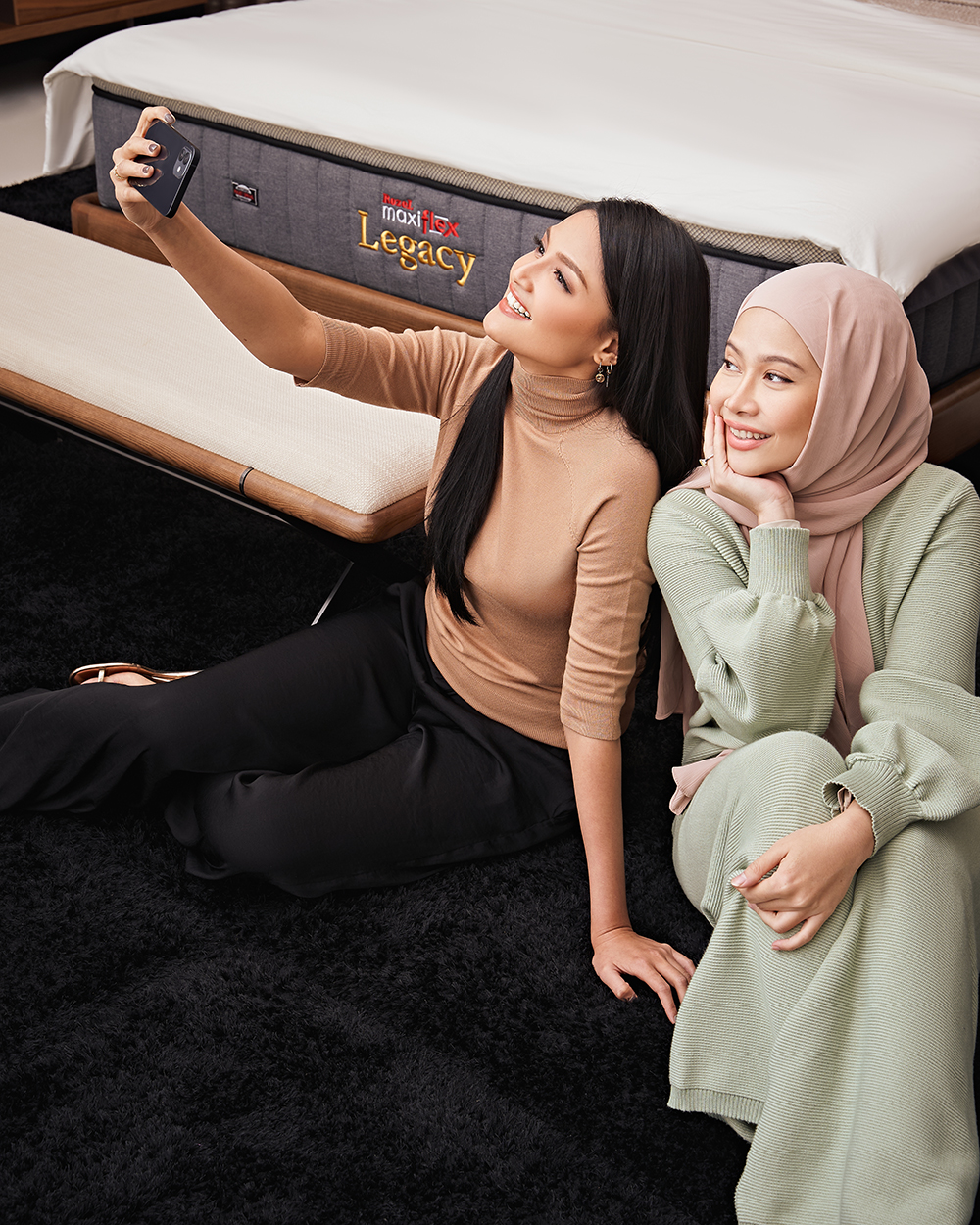 "A good night's sleep ensures your mind and body performs at its best," Farah opines.
"A well rested body is also a strong body to take on your day!" enthuses Puteri.
Both of them choose Rozel Maxiflex as their sleep counterpart number one to provide them the most comfortable, supportive and restful sleep.
Crafted with pocket springs and gel memory foam, the foundation of high-quality mattresses, Rozel Maxiflex is designed to help you fall asleep faster and support you while your body gets the rest it needs. Imported knitted Tencel fabric provides soft touch surfaces that is comfortable and gentle even for the most sensitive skin while effectively regulating temperature. Bonnell spring within holds up the body and spine in different firmness and motion separation across multiple layers so you are always supported through the night no matter how you twist and turn . On top of that, a clever combination of plush, breathable and hypoallergenic materials also come together to intuitively attune themselves to counter balmy weather for cool, restful sleep every night.
Thanks to it, Farah and Puteri wake up well rested, refreshed and rejuvenated every day to take on their schedules.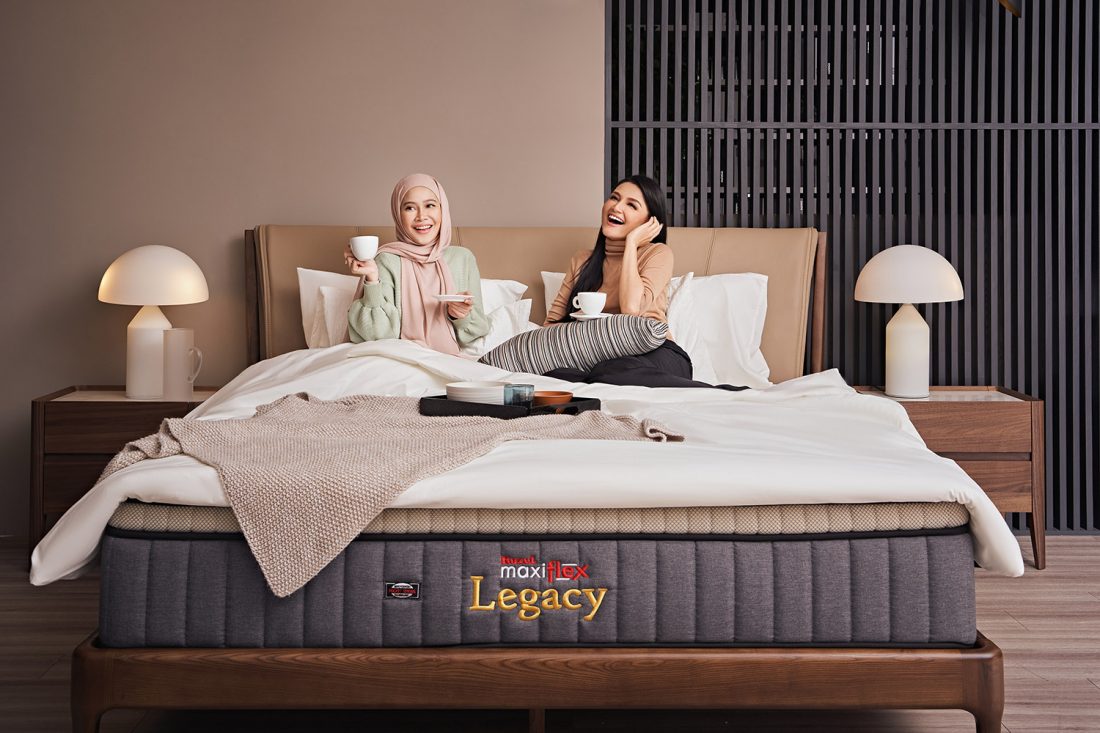 The finest sleep from Rozel
Rozel Maxiflex is designed to be the ultimate luxury sleep solution. Banking on the company's experience of over 30 years of providing comfort, luxury and quality furniture, Rozel Maxiflex is anatomically designed for a deeper and sounder sleep. From ergonomic care to sensitive skin needs, it has a mattress for everyone, no matter what your sleep needs. Innovation also stays at the forefront of each design, as well as dual purpose features and sustainability forethought.
Available in 5 variations, each of the mattresses come with a unique selling point to meet your sleeping needs, whatever they may be.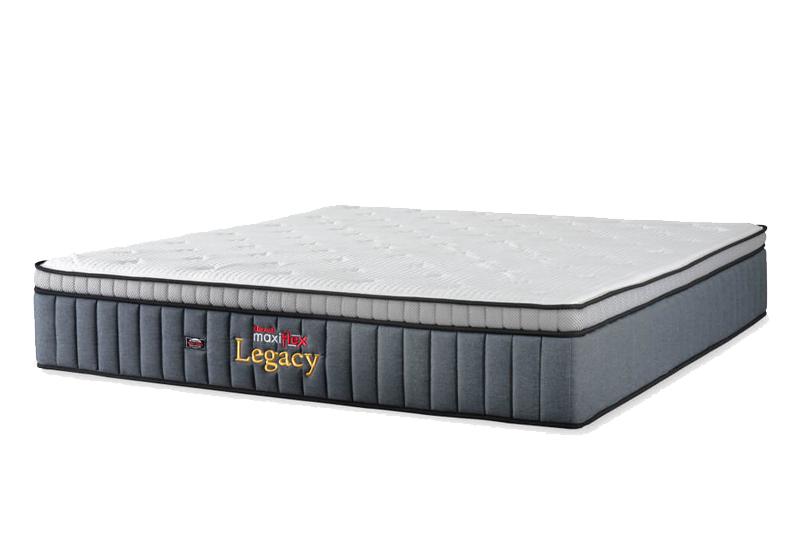 Rozel Maxiflex Legacy
Rozel Maxiflex Legacy
For those with sensitive skin, the Legacy mattress comes with a cool silk fabric that feels cool to the touch thanks to an ice silk fabric that is soft and breathable. It comes with a 7-zone latex support, made with 100% natural latex, providing seven layers of ergonomic alignment and individual support in any sleeping position. Natural latex is also longer lasting and more environmentally friendly, on top of being anti-microbial and hypoallergenic. Pocket springs are also present to help to adjust the firmness of the mattress accordingly to one's body, enhancing comfort by reducing pressure points while ensuring the ultimate posturising support.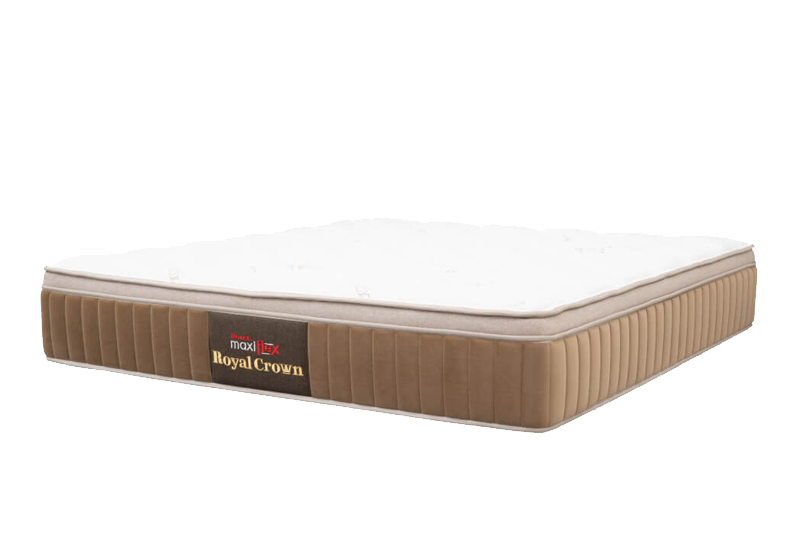 Rozel Maxiflex Royal Crown
Rozel Maxiflex Royal Crown
For sleep fit for a king, the Royal Crown mattress is made from premium organic cotton and all-natural materials for a sleep that's free from toxic and other harmful chemical and synthetic materials. A gel memory foam also memorises and hugs the curves of the sleeper, allowing for better airflow to draw heat away from the body. Pocket springs help to adjust the firmness of the mattress accordingly to one's body, enhancing comfort by reducing pressure points while ensuring the ultimate posturising support.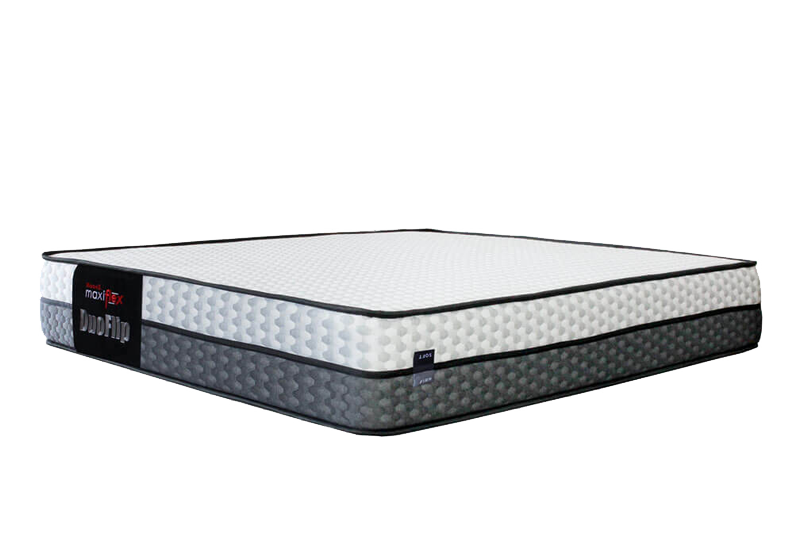 Rozel Maxiflex Duoflip
Rozel Maxiflex Duoflip
Those who like to switch things up will revel in the Duoflip mattress that is made for two different experiences in one mattress. One side is soft with a quilted top that is softer to the touch while the other provides firmness for more support on the days your body feels stressed and needs less stress on your muscle. Flip it according to your needs and enjoy the experience of two different mattresses in one. It also comes with the cool gel memory foam for heat release and better airflow, as well as mini pocket springs for support and comfort.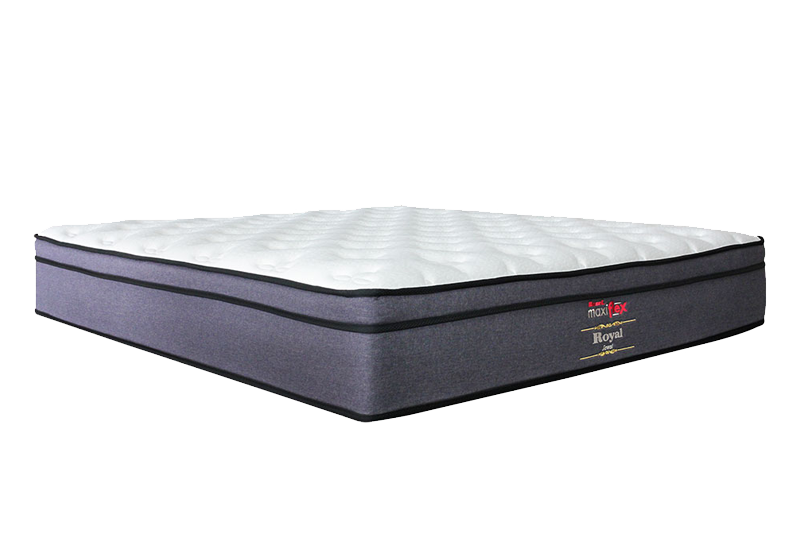 Rozel Maxiflex Royal Jewel
Rozel Maxiflex Royal Jewel
A gem of a mattress, the Royal Jewel is made of a luxury anti-bacterial knitted fabric, promising soft and breathable surfaces throughout the night. It also provides support with 100% natural latex that is anti-microbial and hypoallergenic as well as pocket springs pressure point support and sleeping form posturising comfort.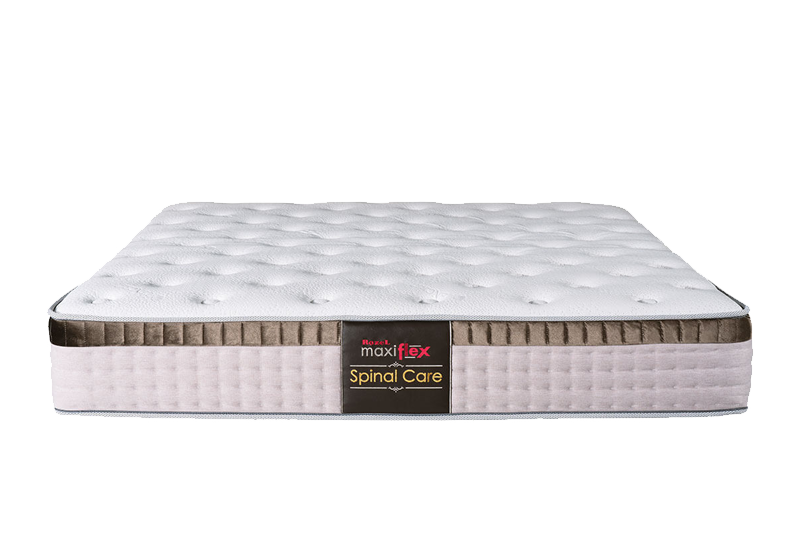 Rozel Maxiflex Spinal Care
Rozel Maxiflex Spinal Care
As its name suggests, the Spinal Care mattress is made to care for your spine while you sleep. Made with a luxury imported Tendel knitted ticking, it provides maximum comfort with natural absorbency and breathability to ensure sleep at an optimum temperature, regardless of climate and weather. Within, high tensile Bonnell spring support the back for anatomically structured sleep by keeping the mattress firmer for longer than most foam or pocket coil mattresses. Finally, coconut fibre allows for optimum ventilation between material and skin with its airflow so that the mattress is always cool for a well-rested night's sleep.
(Swipe left for more)
For more information, log on to the official Rozel website here. Find your nearest Rozel showroom here or call +603 7842 1182 for customer care.
Art direction: Anson Siau
Photography: Edmund Lee from OneThreeFour Studio
Videography: Felix Khu