After debuting the Wraith, Ghost, Dawn and Cullinan, Rolls-Royce now introduces the latest model in its Black Badge line-up, the Black Badge Ghost. 
Dubbed as the most aesthetically pure and technologically advanced car in the Black Badge family, the new addition continues to cater to a burgeoning sector of subversive, rule-breaking luxury clients.
Embracing a new form of luxury that favours darker, minimalist designs that are bold in character, the Black Badge Ghost is an update to the Ghost that cloaks it in the purest shade of black. To produce this dark black unseen anywhere else in the industry, 100lbs or 45 kg of paint is hand-polished by a team of craftsmen, resulting in the high-gloss finish the brand is known for.
While a majority of clients demand this signature black shade, they have a choice of 44,000 ready-to-wear colours to choose from, and the option to create an entirely new bespoke hue. The depth of darkness affords clients the opportunity to add a hand-painted Coachline that achieves the 'black and neon' aesthetic characteristic of the Black Badge line.
With a bespoke 21-inch composite wheelset made of 44 layers of carbon fibre, and its 3D-forged aluminium hub that is bonded to the rim, each part of the motor car echoes the brand's 'Post Opulence' design movement which is distinguished by superior materials matched with intelligent and unobtrusive aesthetics.
As with Ghost, the model features an illuminated fascia showing an ethereal glowing Lemniscate symbol, surrounded by 850 stars. 152 LEDs are also set above and beneath the fascia, forming a continuity with the Shooting Star Starlight Headline which mimics the sparkling night's sky.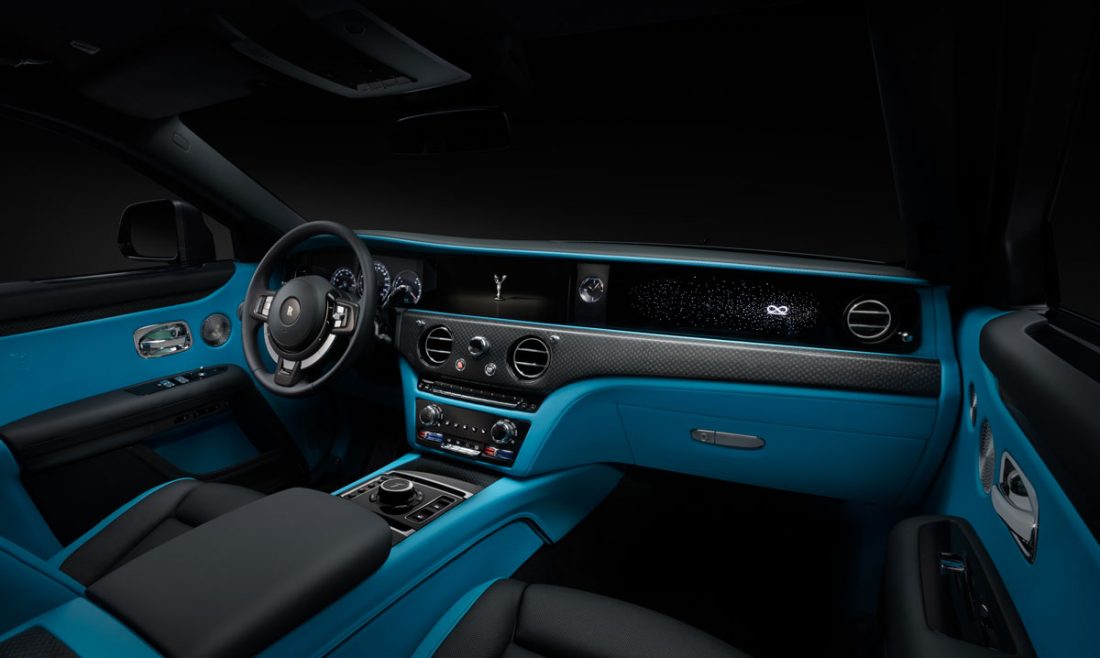 While Ghost was equipped with an all-wheel drive, four-wheel steering and the award-winning Planar Suspension system, this new release has been reengineered to include more voluminous air springs to lessen body roll when cornering.
Another engineering upgrade that comes with the Black Badge Ghost is a boost to the Rolls-Royce's hallmark twin-turbocharged 6.75-litre V12 engine, now generating an extra 29PS and providing a total output of 600PS/ 592hp. Additionally, a further 50NM of torque, bringing it to a total of 900NM, extends the sense of a single infinite gear.
Furthermore, Rolls-Royce's proprietary all-aluminium spaceframe architecture, which made its debut with Phantom, gives Black Badge Ghost remarkable body stiffness while delivering flexibility and scalability.
"Our most advanced motor car yet has been reengineered to characterise the alter ego of Rolls-Royce: assertive, dynamic and potent. This is the purest Black Badge motor car in the marque's history," says Torsten Müller-Ötvös, CEO of Rolls-Royce Motor Cars.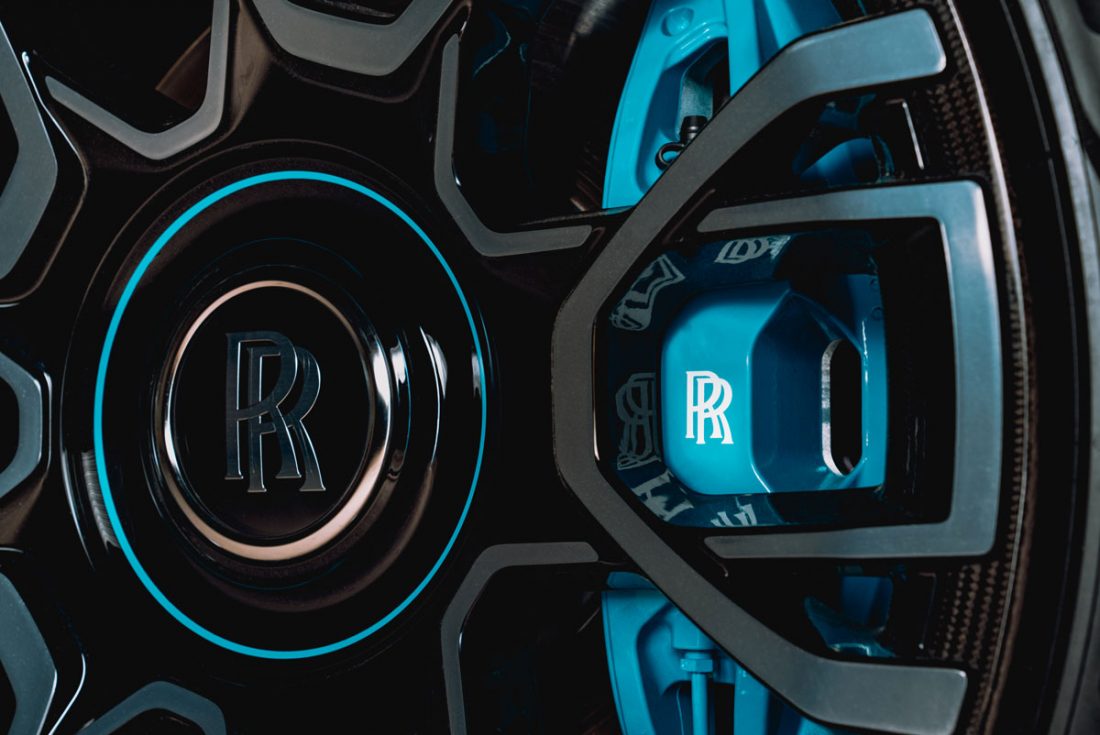 The Black Badge Ghost is available to commission now in Malaysia, priced from RM 1.8 million without taxes. As Rolls-Royce motor cars are bespoke, pricing is dependent on specification.
For more information, visit rolls-roycemotorcars.com
Source: Rolls-Royce Motor Cars