Strategically built around lush rainforests facing the Andaman sea, every inch of the property promised a touch of nature.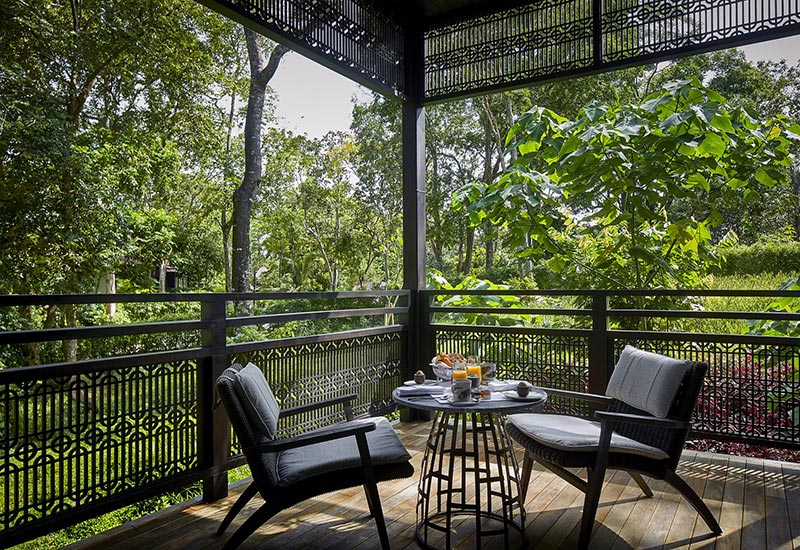 Fifteen buggy rides, 13 cold towels (yes, we kept count) and what seemed like a million warm smiles later (we lost track here), we're back to reality, but wow did we have an unforgettable time at The Ritz-Carlton Langkawi.
The extensive 5-star resort finally opened to the public last September after seven years of construction, offering 75 deluxe rooms, 15 suites and 29 villas. Though just exceeding the maximum capacity of 100 rooms to be labelled a Ritz-Carlton Reserve, the new oceanfront resort definitely provided the ideal exotic weekend getaway often associated with one.
We got to experience all of its beauty first-hand, and here's what we gathered from our 3-day-2-night stay.
Set in ecological paradise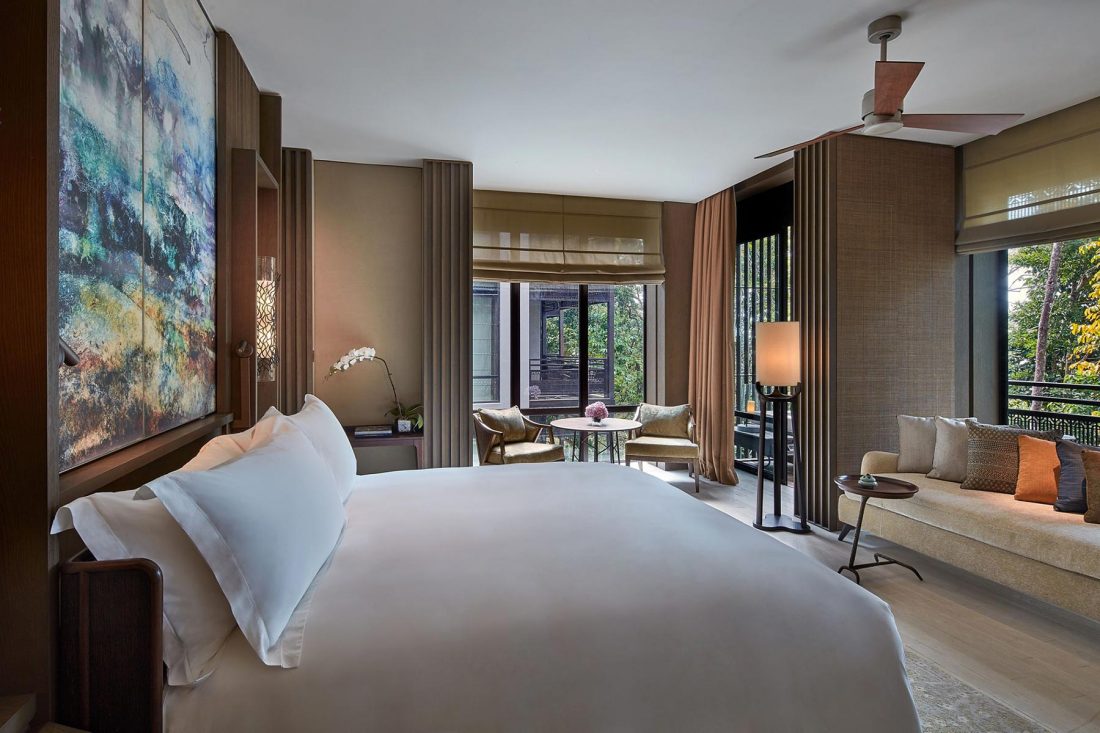 Right off the bat, the resort was stunning. Strategically built around lush rainforests facing the Andaman sea, every inch of the property promised a touch of nature.
Designed by Philippe Villeroux of Tropical Area Architects, the resort was developed with as little disruption to the environment as possible. As such, some roofs and structures have intentional holes to accommodate trees. Otherwise, for every tree that was cut down in its development, a new tree was planted in its place. This serves to preserve the 10-million-year-old rainforest heritage – a commendable effort.
All guest rooms and villas boast unremitting views of the rainforest and/or the Andaman sea through glass doors and from accompanying balconies, with the villas also offering private pools. The rooms honour local traditions by incorporating influences of traditional Malay kampongs, while blending contemporary designs and state-of-the-art technology to provide the best of both worlds.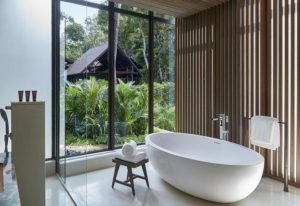 Our Rainforest Deluxe Room spanned over 800 square feet, which was more than enough space for two. It featured a divine king-sized bed, a living area, a balcony with views of green foliage, ample closet space, a luxurious bath tub and a separate shower area. Oh, and a toilet with heated seats and cutting-edge bidet too.
There was also a 52-inch TV from which we could order any service, a Bluetooth radio (since we can't live without music) and plenty of plug points for charging all our gadgets. Add that to the 24-hour private dining service, we could practically stay in all day.
First-rate hospitality
One of the most outstanding aspects of our stay is no doubt the hospitality we received from the resort's team – kindly referred to as Ladies and Gentlemen, literally. This was evident from the moment we landed at the airport, when our helpful attendant led us to our chauffeur-driven car (prior arrangements were made). Inside, we received our first set of cold towels to combat the island heat, along with complimentary water bottles and careful introduction by our driver.
Within 10 minutes, we reached the arrival lodge and received another set of cold towels from the receptionist, together with our tropical welcome drink. We were then given privacy to fill in our details, before receiving a tour of the extensive property.
Wherever we went around the resort after, even as each buggy passed us by, the Ladies and Gentlemen never failed to address us with a smile or bow and salutation. Every request was met with a "certainly, miss" or "absolutely, sir" and the person on duty at each station would check on our needs at just the right intervals.
We have to admit, there were a few times our buggy took longer to arrive than expected (due to high demand and arrival of VVIPs), but they were always genuinely apologetic and took extra measures to ensure our next ride would arrive promptly.
Scenic dining venues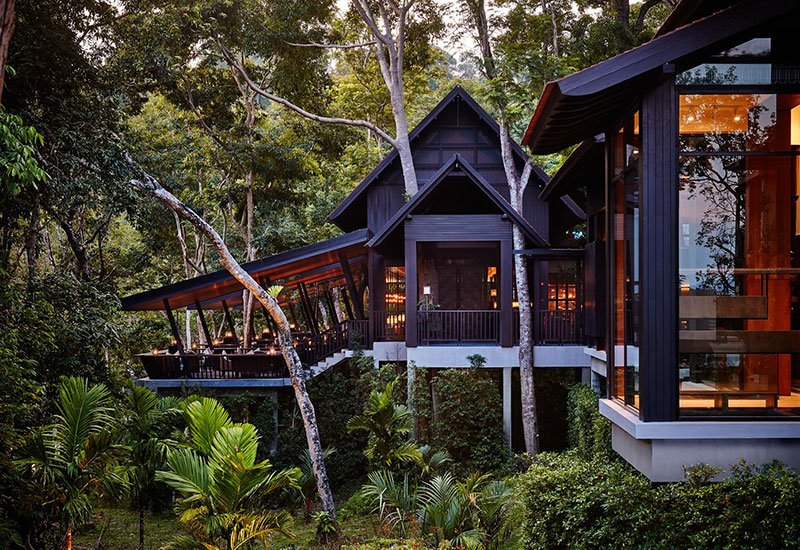 To ensure a unique dining experience, each of the four dining venues offer varying cuisines and exclusive views of the island.
For breakfast, we'd recommend heading to the Langkawi Kitchen, which serves a buffet of Malay, Chinese, Indian and Western cuisine. We opted for the outdoor setting on both days to enjoy the best of nature while helping ourselves to the unlimited supply of food and Ritz Reserve champagne.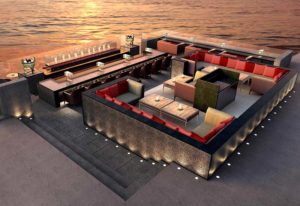 Our lunch was had either at The Beach Grill, which specialises in seafood, or Horizon, which offers Thai cuisine. The former has an al-fresco lounge setting with a design reflecting traditional fish traps, whereas the latter is an adults-only area with indoor and outdoor seatings that are ideal for a romantic meal or drinks with friends. Guests can also order and eat from the pool decks – an option we appreciated after our morning and afternoon dips.
Both feature panoramic views of the resort's private beach stretching out to the sea, and are situated right next to the resort's two pools. We particularly enjoyed our evenings outdoors at Horizon as it faces directly towards the sea, presenting sunset views to die for!
All four restaurants open for dinner, but Hai Yan stood out in our opinion, being the only fine-dining Chinese restaurant in the whole island. We went with the recommendation of the Eight Treasures menu (wine-pairing is optional) and we were not disappointed. The highlights off the top of our head include the Braised Beef Tripe and Wok-fried Andaman Lobster. Keep in mind that the early bird that catches the worm here though, as the partitions may be shut after sundown for the comfort of indoor guests.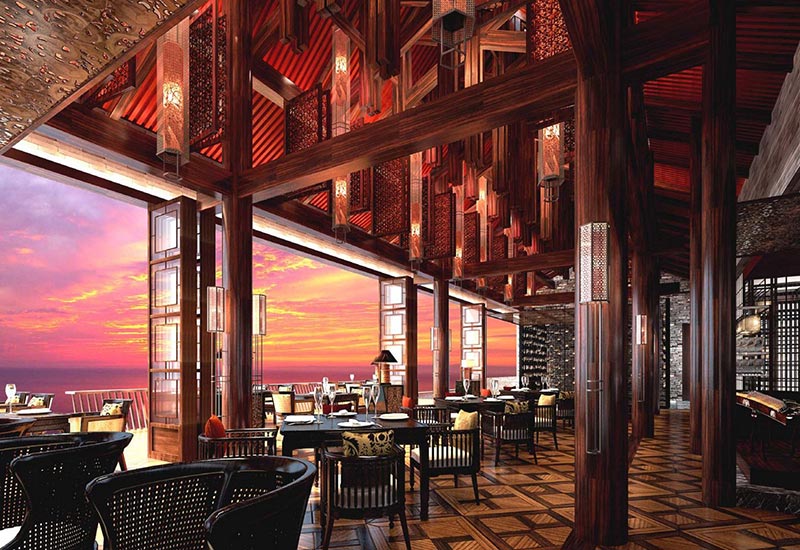 All-you-need amenities
A resort is not complete without a list of facilities and activities, and The Ritz-Carlton Langkawi does not fall short in this respect. The in-resort activities include kayaking, paddle-boarding, yoga classes, tennis, traditional dances, and more on top of the standard fully-equipped gym and swimming pools. If you're worried about the sun, the Ladies and Gentlemen are ever-ready to bring over some cool towels and iced water, as well as sunblock (we were extra grateful for this as we left ours behind).
Outdoor packages such as a mangrove cruise, eco adventures and jungle trekking can also be arranged in advance. Parents with young children need not fuss too, as there's plenty of child-friendly activities at Ritz Kids to keep them occupied while you enjoy your holiday.
For ultimate relaxation, we headed over to the overwater spa to experience their famed hammam treatment. The Indulgence Hammam Ritual gave us 60 minutes of full body pampering inclusive of a scrub, foam massage, mud body mask, hair wash, steam and deep cleanse. At the end of it, we were left feeling squeaky clean with skin smooth as silk – and that's only one out of over 20 treatments on the menu rooted in ancient tradition.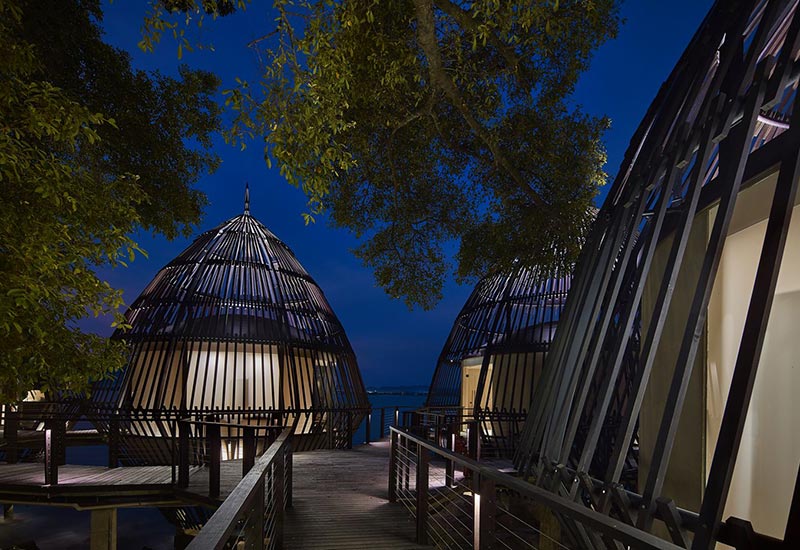 Our verdict: All-in-all, we think The Ritz-Carlton Langkawi makes a great holiday destination for couples and families alike. The tranquil setting and resplendent views are great for a quick getaway from the city, but the comprehensive range of activities also provide enough to do for longer vacations. If you're planning a trip to the island, this resort should definitely be on the list for consideration.
For reservations and enquiries, log on to the official website here.