I
t's no secret that Macau is China's answer to Las Vegas, boasting a large volume of casinos to earn the nickname: "Las Vegas of the East". Last year, the city's casinos generated nearly US$36.7 billion in gaming revenues – five times the amount of the Sin City. And one man is responsible for a large chunk of the pie – billionaire casino tycoon Stanley Ho.
After the "King of Gambling" passed on at the age of 98 last May, he was survived by 14 out of 16 recognised children he had with four wives. One of these successors is Mario Ho Yau Kwan, the third child from Stanley's fourth wife, Angela Leong.
Mario, 25, has a lot to live up to as the youngest son of the big family, but he's proven worthy in his own right. Despite his young age, he now serves as the CEO and founder of Hong Kong-based software development firm Tiancai. The firm reportedly charges between HK$50,000 and HK$500,000 to develop an app.
Although the young heir's current net worth is uncertain, his lavish spending easily suggests a spot in the millionaire club. A look through his Instagram page (@momomarioho) might offer more clues.
---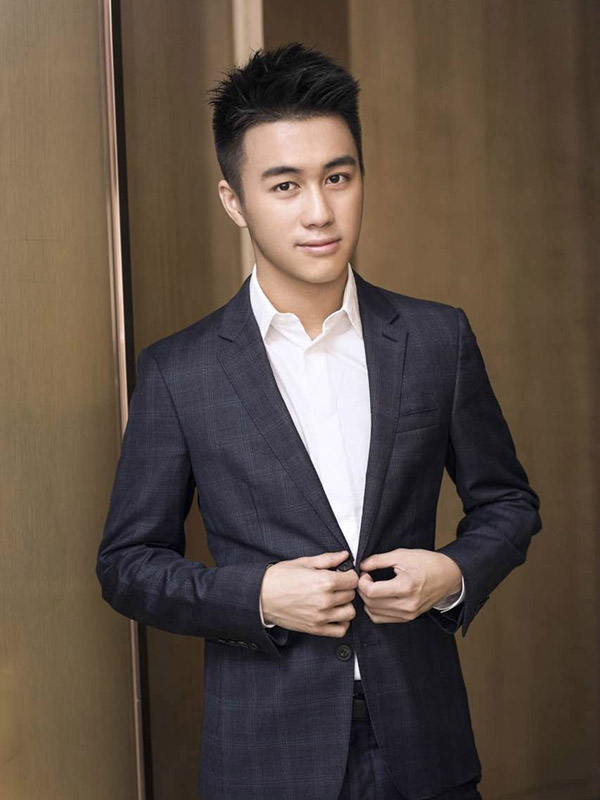 Beyond his "pretty boy" looks and silver spoon, Mario was touted as a mathematical prodigy in his schooling days. A report reveals that he had won the championship title twice in a national math competition in Hong Kong.
At 18, Mario was offered places in Massachusetts Institute of Technology (MIT) and Oxford University. He opted for the former and completed his degree in just 3 years instead of the standard 4. The same year he graduated, he was accepted into MIT's Master of Finance program, making history as the youngest student of the class.
On one Instagram post, Mario explained the reason for him taking the fast track was so he could start his own business. Sure enough, he moved to Shanghai alone and founded Tiancai instead of relying of his family's wealth. He was only 21 then.
Aside from math and business feats, Mario has an affinity for sports. He's often spotted at European football games, even for clubs he's "not a big fan of" (his words, not ours, Chelsea supporters). You'll also find him at America's National Basketball Association (NBA) games, especially those involving the Celtics.
 

 

View this post on Instagram

 
The most enviable part? He often gets close-ups with sport legends too. David Beckham (whom he attributes as the reason he's a Manchester United devotee), Rafael Nadal, Marcel Desailly and Frank LeBoeuf are among said legends.
It's not just sports personalities he gets to buddy up with. Amidst his frequent travels for concerts and events, he's bumped shoulders with American singer Ellie Goulding, Taiwanese pop star Jay Chou, Hong Kong celebrities Eason Chan and Joey Yung, Korean actor Lee Jongsuk and many more:
 

 

View this post on Instagram

 
 

 

View this post on Instagram

 
Fame and fortune aside, Mario is very much a family person. Besides being a filial son to the late Stanley and Angela, 59, he's chummy with his brother and two sisters (not counting half-siblings): Sabrina (30), Arnaldo (27) and Alice (21).
While many an Instagram post has been dedicated to his family, there's none more than to his youngest sister, Alice. One can tell how protective he can be, so guys would know better to watch out…
With such a well-accomplished man for a father, one can imagine how challenging it must be to come up with the perfect birthday gift. Enter Mario with a company IPO Prospectus for Stanley's 97th birthday in 2018 – beat that.
In 2017, he started dating Chinese supermodel Ming Xi, who walked for Victoria's Secret Fashion Show runway from 2013 to 2018. The two met on a Chinese dating reality show and tied the knot two years later in 2019.
The proposal was nothing short of a fairytale, generating much publicity in Chinese media. According to a media report, Mario had decorated three levels of Shanghai's L'Avenue Mall (owned by his mother) with 99,999 roses. There were over 1,000 family and friends invited to witness the affair, where he allegedly got down on one knee and asked: "Do you remember that night in Macau, you asked if we would be together? Today, the question has changed to: 'Little Ming, do you think we'll always be together?'"
 

 

View this post on Instagram

 
The couple welcomed a baby boy in October last year, named after his favourite football player: Cristiano. Now the burden is on this little one to carry the family name, but we have no doubt Mario has more under his sleeves to shout about in the coming years.
Follow Mario Ho on Instagram (@momomarioho) for more updates.