Loui Lim has turned to the seven seas in expanding Genting Group, his family's empire.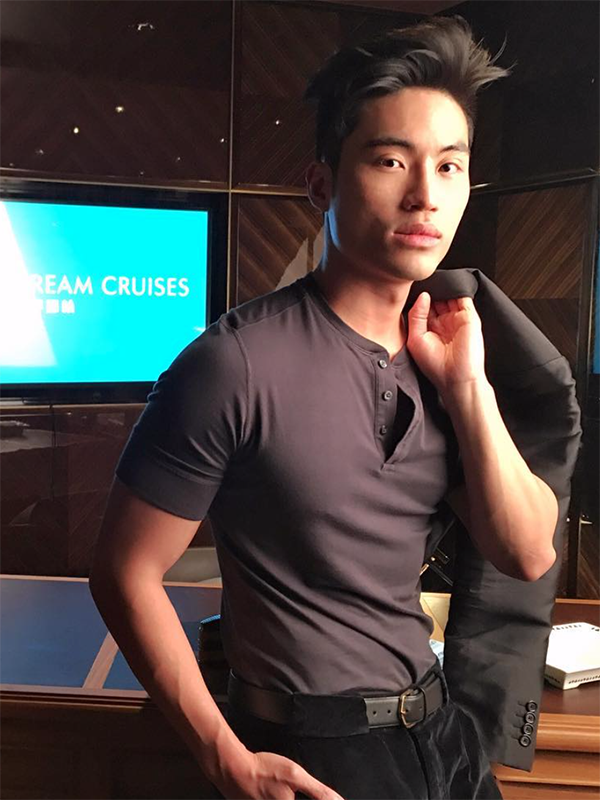 As the youngest son to Genting tycoon Lim Kok Thay, it was always on the cards that he would become involved in the family business once he had completed his education. A globetrotter from young, Loui was born in Australia, spent much of his early childhood in Malaysia and was then educated in the UK.
Loui has made his name as a cruise magnate at Genting Cruise Lines, where he leads the development and design of new ship builds, cruise brands and guest experiences. The 31-year-old heir to one of the most prolific families in Malaysia has a clear love for the seas and sailing.
A glance into his Instagram profile @llimshady is a testament to that; there are plenty of shots of the ocean. As a travel aficionado, his escapades include exotic locations in Vietnam, hot air balloon rides as well as sunrise safari trips in Kenya.
From rubbing shoulders with German Chancellor Angela Merkel to partying with the likes of Heidi Klum, Pharrell Williams and Nicole Scherzinger, being part of the high society come with perks.

And when the occasion arises, he celebrates them in style and splendour, like ushering in the New Year with glitzy fireworks at Sydney.

His job takes him jet-setting from vineyards of California…
View this post on Instagram

…to the azure waters of Bahamas…

…as well as the snowy mountains of Aspen, Colorado.

His sense of style also leaves us with an envious streak as he flaunts some big brands in all of his escapades.

As much as he is part of the upper echelon of the society, Loui always keeps his family close to his heart.

Follow @llimshady for updates as he conquers the seven seas in his quest of expanding his family's fortunes.