At 19, Eve Jobs strikingly takes after her father's ambitious character, pursuing an undergraduate degree in Stanford University while acing show jumping competitions around the globe.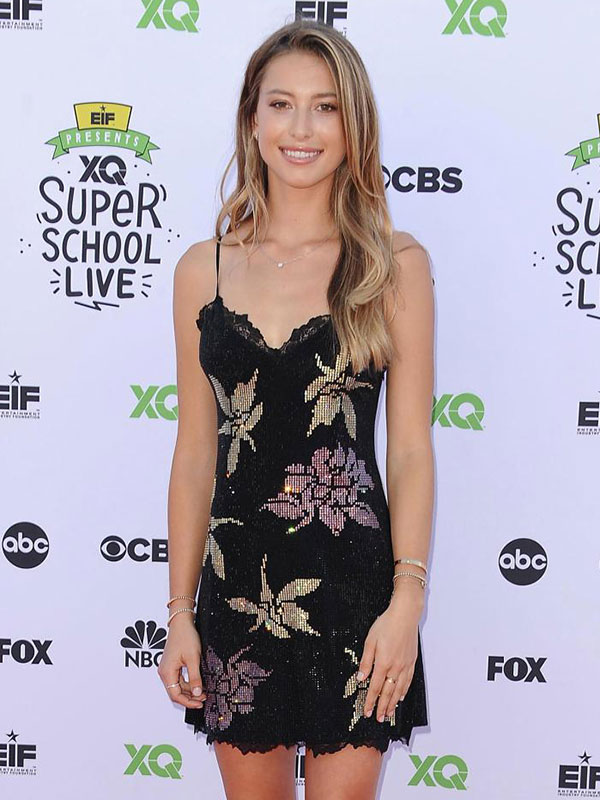 On the one hand, Apple co-founder Steve Jobs has left behind the legacy of a billion-dollar business (close to trillion soon) spearheading the personal computer revolution; on the other, more nature vs nurture related, he has imparted his ambitious and strong-willed spirit to his youngest daughter – Eve Jobs.
The 19-year-old is the third child of the tech mogul and his widow, Lauren Powell Jobs, whose estimated net worth stands at $20.1 billion, according to Forbes.
Author of Steve Jobs' biography, Walter Isaacson said her father had once joked that he could envision her running Apple or becoming president of the United States. "She's a pistol and has the strongest will of any kid I've ever met," he noted.
Eve is currently an undergraduate at Stanford University, which is rated top 5 in the United States National University Rankings. Coincidentally, it's where her parents met – her mother being one of the attendees of her father's lecture.
---
If her acceptance into one of the most competitive schools in America isn't proof enough of her determined character, Eve has also developed a name for herself in the equestrian world. She has aced several show jumping competitions around the world, including events in the Hamptons, Kentucky, and Canada – as seen on her Instagram feed (@evecjobs).
Named Show Jumping Hall of Fame "rider of the month" in March 2017, she has also competed alongside other popular names, from the likes of Jessica Springsteen, daughter of American singer-songwriter Bruce Springsteen; Romy Lauer, daughter of former American news anchor Matt Lauer; and American fashion designer and businesswoman Mary-Kate Olsen.
Of course, she has a whole ranch dedicated to her four-legged companions…
…but her "favourite princess" is one beautiful chestnut mare, Venue D'fees Des Hazalles.
Though she spends most of her time juggling between training, competing and studying, she also manages to squeeze in a bit of time to travel.
Or celebrate Christmas and New Year's Eve with friends, like any regular teenager.
And while her personality is often likened to her father's, it's clear she takes after her mother's elegant poise and good looks.
Follow Eve on Instagram  (@evecjobs) to keep up with her love for horses and more!