Ann Louie Li's Instagram feed will no doubt give you a serious case of wanderlust.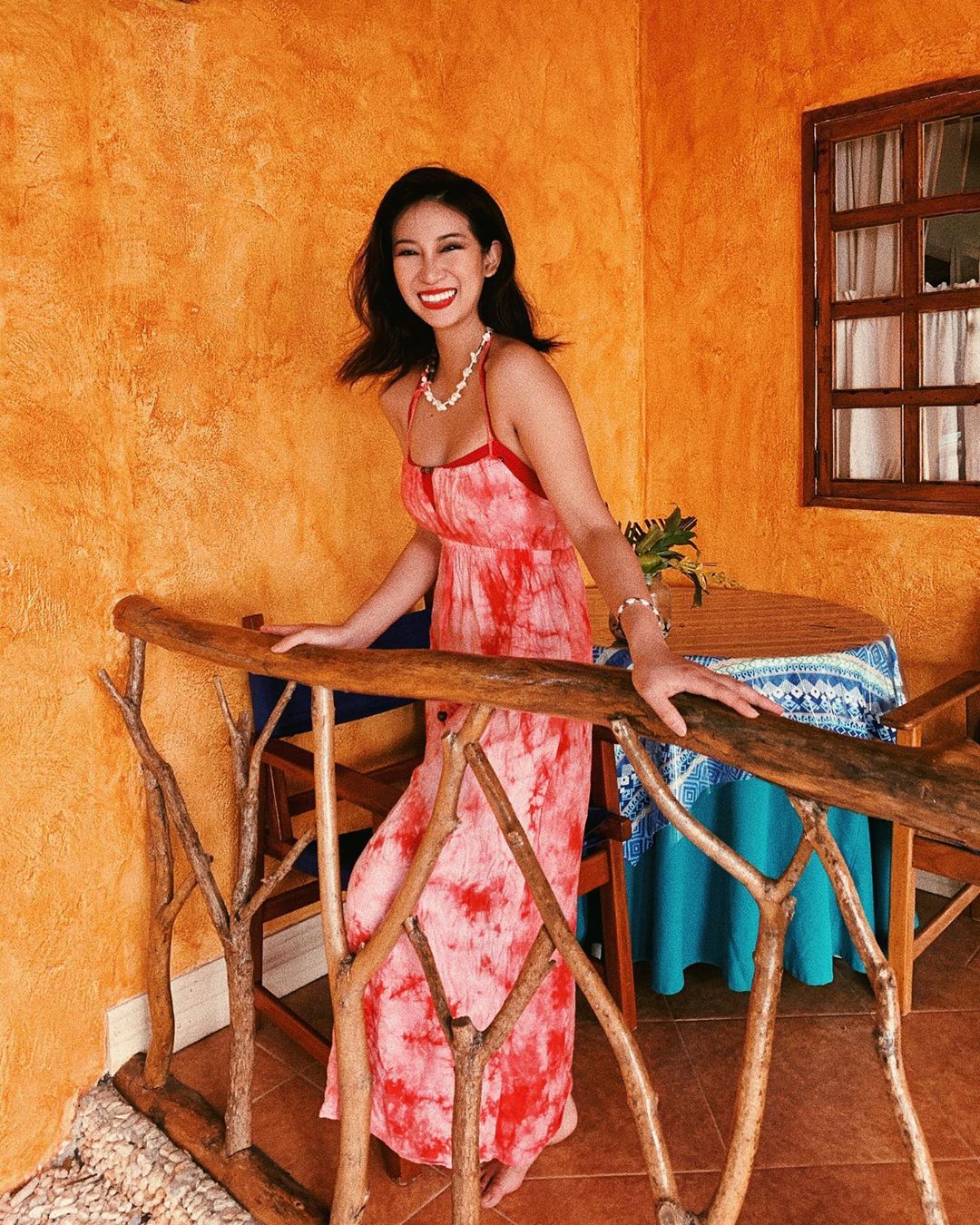 Most young women in their early 20 would be fresh out of college, be in the preliminary years of their careers or pondering quarter life crises. It's a crucial time for growth and discovery, and said women would scroll through inspiring Instagram posts and YouTube videos of personalities and sympathetic folk who will reassure them to take their time. 
Then there are women who are already running their own successful businesses, spending holidays sipping champagne by the beach, and jetsetting from one paradise destination to another.
Meet Ann Louie Li, Filipino-Taiwanese entrepreneur, photographer, influencer, fashion blogger, actress, and model. At the tender age of 22, she was the youngest listed on Forbes 30 Under 30 Asia List under "The Arts" and founded her own company, Chrysogem, a wholesale distribution company focused on providing high quality chrysocolla to high jewellery brands.
View this post on Instagram
You don't need to scroll far on her Instagram page (@annlouieli) to see that she's fond of spending time on the beach. 
View this post on Instagram
If she's not soaking up some Vitamin Sea, she's at the pool at beautiful holiday locations such as Phuket and Siem Reap. 
View this post on Instagram
And like most of us – doesn't skimp when it comes to indulging in food. It's amazing how she is able to maintain that figure with the feast (and beer) she tucks into! 
View this post on Instagram
View this post on Instagram
It's not often you come across a woman who's down to tuck into massive slabs of steak and thick-cut chips – no room for those 200g bites here!
View this post on Instagram
Whether it's for work or play, Ann is giving us a severe case of wanderlust, from having adventures in Big Lagoon, Palawan to giving herself pamper sessions at luxury hotels in Danang and Mykonos.
View this post on Instagram
View this post on Instagram
View this post on Instagram
How often do you get to soak in a bathtub filled with rose petals?
She even made a stop in our fair Kuala Lumpur for some satay!
View this post on Instagram
Ann was born in Bangkok, Thailand but grew up in the Philippines, where at the age of 14, started homeschool and pursued figure skating. She graduated secondary school at 15 before moving to Paris after receiving a full scholarship to attend IFA Paris.
In 2012, she started a photography blog called AnnSnaps as a creative way to share her adventures and OOTDs. The blog eventually turned into a lifestyle platform AnnLouieLi in 2016, which functioned as a webzine. Her creativity and blogging skills paid off when Vogue Taiwan made her an official Insider in July 2017.
You can tell fashion was a big part in her life, having interned for big names in fashion such as Roberto Cavalli, Imane Ayisi and Emanual Ungaro during Paris Fashion Week. She has also done editorial shoots and collaborated with brands such as Calvin Klein, Kenzo and Marimekko. In 2011, she took home the Best Fashion Award in the 2011 Shorty Awards in New York City.
Ann's got a diverse style that she likes to showcase on her social media platforms, from casual chic – 
View this post on Instagram
– to sexy businesswoman…
…and OTT glam.
View this post on Instagram
It's because of her achievements in the fashion industry that makes Ann a force to be reckoned with. But she's someone who gives back as well. In 2010, she set up a Facebook page and made an online auction of her famous 'yellow bunny hoodie'. The money raised at that auction was given to Lola Vita and Lola Lourdes, two elderly people from Hospicio de San Jose who visited the Pinoy Big Brother house. Her clothing brand (DNA) also sponsored a charity foundation, the Future Faces Manila, during their runway event, where she styled the models showcasing her brand and even strutted on the runway herself.
Ann is also the founding ambassador of IMPCT, where she held an online contest to let her followers take part in spreading the importance of education. In 2015, IMPCT won the Hult Prize that was awarded by former President of the United States, Bill Clinton.