How does having a social humanoid robot for your next event sound?
Looking for a new space for this year's annual gala dinner? Or in need of a meeting room with all the latest technology gadgets and gizmos? Sunway Resort and Spa may be the very place you are looking for.
After a 4-month closure which facilitated a RM54 million major refurbishment work, Sunway Resort & Spa is looking forward to hosting you in its refreshed Grand Ballroom, meeting and function rooms. It recently held a showcase event themed "Re.Defined" which saw its corporate guests and members of the media exploring its redesigned and refreshed spaces.
These are some of the added features that got us all excited.
The new face of the Grand Ballroom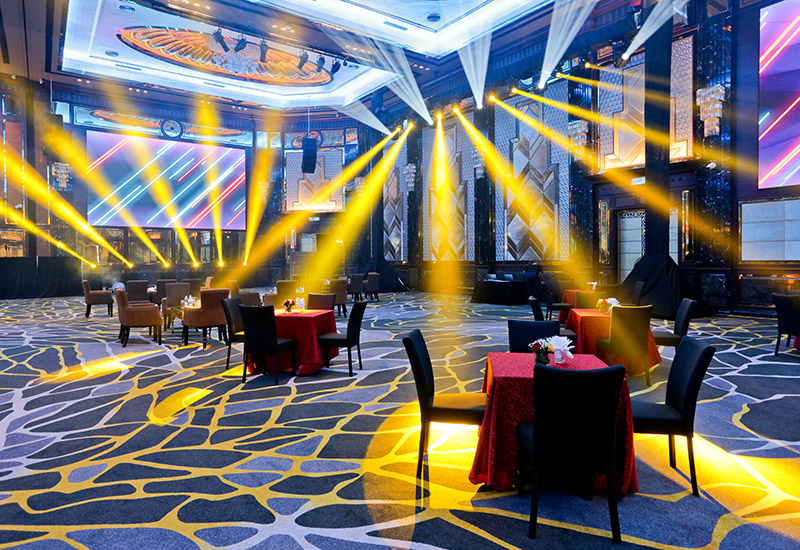 The Grand Ballroom which overlooks the panoramic view of the lagoon has been given a new facelift with a luxurious palette of colours in hues of gold, bronze, platinum and a tinge of royal blue.
Grand crystal dome lights with smart lighting system run through the ballroom, including the vast ballroom foyer, in addition to the natural light that shines through the floor-to-ceiling windows, giving it a completely different scene during the day and night.
There is a majestic 30-ft high ceiling and a grand built-in elevated stage equipped with high definition LED screen backdrop, alongside four additional LED screens located on the front and side walls of the ballroom for guests to enjoy an unobstructed view from every angle.
In case you are wondering, the Ballroom can seat 2,000 guests in a banquet setting, 2,700 guests in a theatre setting and 1,400 guests in a classroom setting.
Small but power-packed meeting venue
Modern gadgetry and high-end technology have been fitted in to give small meetings, brainstorms and off-site discussions or presentations an extra edge. These include built-in LED projection screens or an 86" interactive touchscreen TV with screen sharing and built-in whiteboard function which supports multiple devices, as well as the functionality to save the whiteboard content into a USB memory device.
Sunny, the social humanoid robot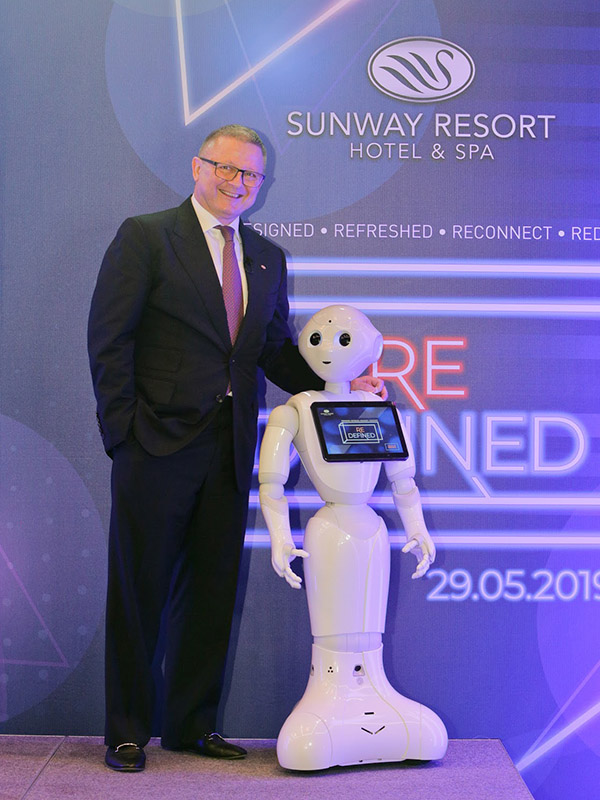 During the showcase, a social humanoid robot, Sunny, was present to interact with guests, providing information about the new spaces. He was the centre of attraction with his ability to recognise faces and basic human emotions, and engaged with people through conversation and his touch screen. Book him for your next event for a futuristic touch for additional charges.
Sunway Resort Hotel & Spa has numerous events and celebration packages for every occasion. From weddings, conferences, cocktails and charity events to meetings, birthday parties and social gatherings, you can rest assured that you will have a place that will fit and cater to your needs.
For enquiries, please contact the sales team at srhs.eventsales@sunwayhotels.com or call +60 3 7492 8000.