Let's not forget the 1978 Range Rover from British icons Land Rover (LR) was the first-ever luxury off-road SUV. And you know what? Fast forward some 52 years later and the fresh-out-of-the-oven fifth-generation Range Rover L460 seems more of an exercise in refinement rather than radical overhaul as the new SUV remains familiarly regal.
Sure, LR removed plenty of past details to create a minimalist aesthetic appearing to have been carved from an enormous piece of aluminium. But the front-end design is clearly linked to the past, although the new L460 gets narrower LED projector headlights. The side-on profile is also similar, demonstrating a lengthy rear overhang, vents reaching into the front wings and a gently falling glass line.
But perhaps the most obvious change is out back, where the hidden-until-lit taillights are linked by a black trim that carries the model script and integrates the turn signals. The gently sloping roofline, with glass surfaces seemingly flowing into the bodywork, along with the flush door handles, also helps to give it a drag coefficient of just 0.30.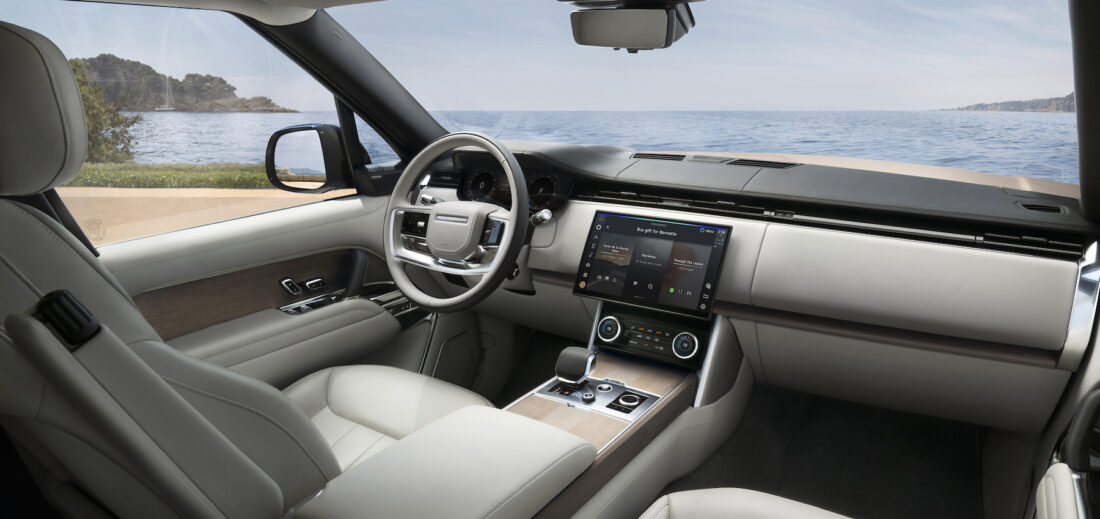 Meanwhile, the car's opulent interior is wrapped in high-quality leather, while its matte wood trim is beautifully finished. In Malaysia, the SUV gets the HSE (High Specification Equipment) specification, with driver instrumentation presented on a 13.7-inch Interactive Driver Display, while the Pivi Pro infotainment system is linked to a 13.1-inch central touchscreen as well as a 1,600 watts Meridian sound system.
Significantly, the commanding driving position that sells a lot of Range Rovers in the past still remains. The view is superb thanks to the acres of glass on all sides. Even with the seat jacked down to the lowest setting, the entire bonnet is fully visible. The rear seat configuration is just as well appointed as those found in large luxury executive sedans, making this Range Rover more than suitable for the 'CEO' type conveyance.
Up front is the P530 powertrain, featuring a 4.4 litre turbocharged V8 petrol engine also found in BMWs that delivers 530 PS and 750 Nm of torque. Paired with a ZF eight-speed automatic transmission and all-wheel drive system, a 0-100 km/h time of 4.6 seconds and a top speed of 250 km/h is very possible, indeed.
All-around air suspension is standard and uses a double-wishbone front and five-link rear setup. It's also the first Range Rover to get rear-wheel steering – up to 7.3 degrees of rear-wheel steering angle at speeds below 50 km/h – bringing the turning circle down to 10.95 metres.
Active Noise Cancellation that generates a signal to suppress tyre and engine noise is on board. There's also autonomous emergency braking, lane keep assist, adaptive cruise control with steering assist, driver attention monitoring, blind spot monitoring, rear cross-traffic alert, assisted parking and traffic sign recognition.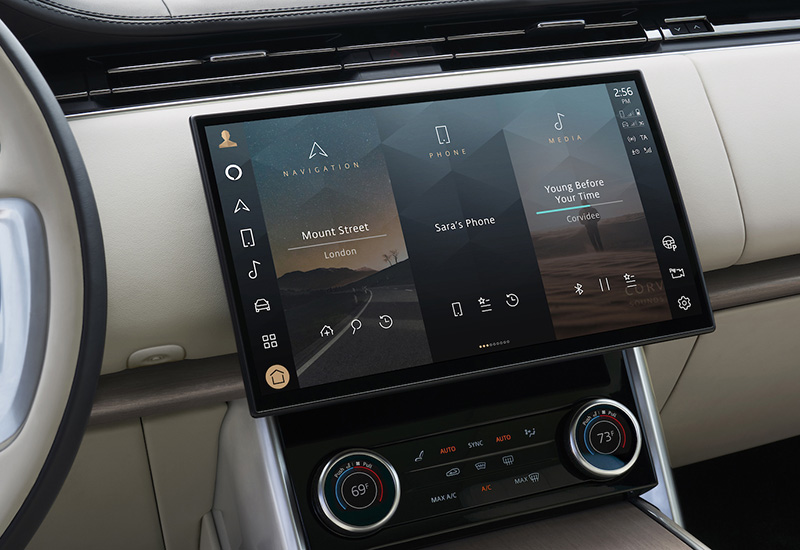 Personalisation options are plenty, too. Choose from items like the Rear Seat Entertainment package and a huge variety of trim finishers, upholstery and exterior paint colours. Best of all, wheels can also be upsized to 23 inches – the largest ever for a Range Rover.
Prices start from RM1.268 million before duty or any options. And as always, every new Range Rover is accompanied by the Land Rover Care programme, consisting of a five-year warranty, five years of free service and three years of roadside assistance for absolute peace of mind.