The DoubleTree by Hilton Putrajaya Lakeside finally opens its doors, with an introduction to the newly revamped 'The Malaysian Experience.' This success further solidifies the property's position as the best destination for immersing oneself in Malaysia's rich cultural tapestry.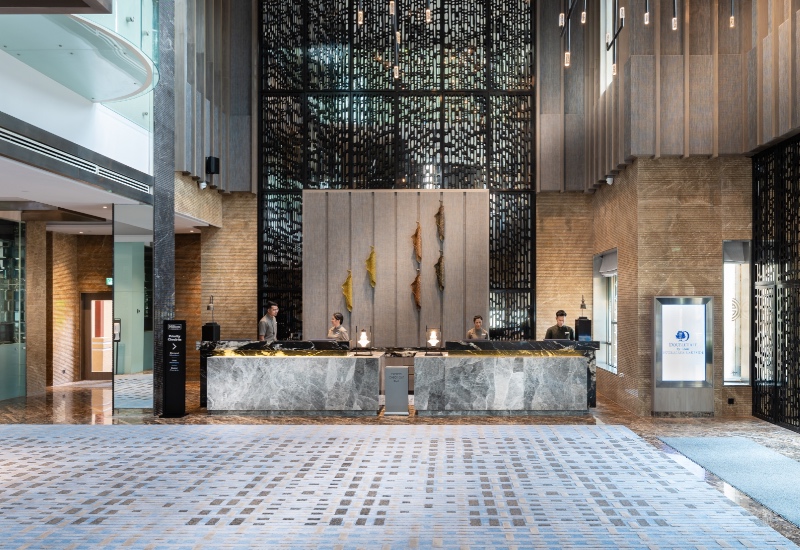 Promising to take guests on an exciting trip into the heart of Malaysian tradition, Jamie Mead, the Senior Director of Operations in South East Asia said, "The hotel already showcases the four main wings representing Malay, Chinese, Indian, and Borneo elements. To further enrich our guests' stay and achieve our goal, we have integrated distinctive features aligned with five key focus areas: Culture, Food, Family, MICE, and Wellness.''
The Family Deluxe suite and King 2 Bedroom Suite, two of the 14 newly introduced modern accommodation types, were meticulously developed for customers travelling in bigger groups. The Family Deluxe room has a separate living and eating space, whilst the King 2 Bedroom Suite has a large living room, pantry, and two bedrooms.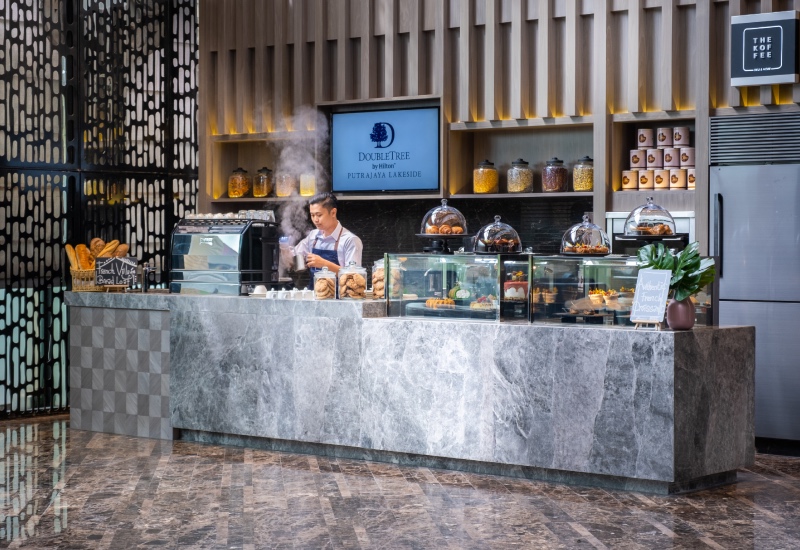 Culinary fans will be in for a treat at Makan Kitchen, which serves a wide range of Malaysian and foreign cuisines. The dishes pay respect to true indigenous cuisines, with Malay, Chinese, Indian, Iban, and Peranakan influences. THE KOFFEE, the resort's lobby lounge, offers a relaxing atmosphere with freshly prepared coffee and delectable pastries. 
Families will be able to make lifelong moments together in the newly created Games Room, which is equipped with board games, foosball, and table tennis. The Splash Pool, which is divided into sections for different age groups, provides a fun-filled experience for youngsters, while traditional games such as Hopscotch, Congkak, and Ketinting provide additional entertainment options. 
The DoubleTree by Hilton Putrajaya Lakeside also offers a variety of meeting, conference, exhibition, and supper settings. Each room is named after a Malaysian lake, with the largest being the Kenyir Grand Ballroom, seating up to 800 guests in a theatre-style setting.
In celebration of Malaysia's rich culture, DoubleTree by Hilton Putrajaya Lakeside has also introduced the DoubleTree Studio Residency, featuring three talented up-and-coming contemporary artists from Segaris Art Center, Fadzril Fakaruddin, Haziq Syawal, and Syahmi Jamaluddin. Their artwork will be featured during DoubleTree by Hilton Putrajaya Lakeside's Seni Weekend, scheduled to commence on 12th August 2023. 
For more information on reservations or to learn more about the upcoming Seni Weekend, simply visit their official website.