Two new models join the Porsche family: the all-wheel drive 911 Targa 4 and 911 Targa 4S models.
Following on from the Coupé and Cabriolet, Porsche completes its sports car trio with the third body variant of the new 911 generation: the 911 Targa 4 and 911 Targa 4S models, which premiered on the Porsche web TV channel 9:11 Magazine.
The Targa's main distinguishing feature is remained with its innovative, fully automatic roof system. It also features a characteristic wide roll hoop, a movable roof section above the front seats and a wraparound rear window – just like the original 1965 Targa model. The roof can be easily opened and closed in just 19 seconds.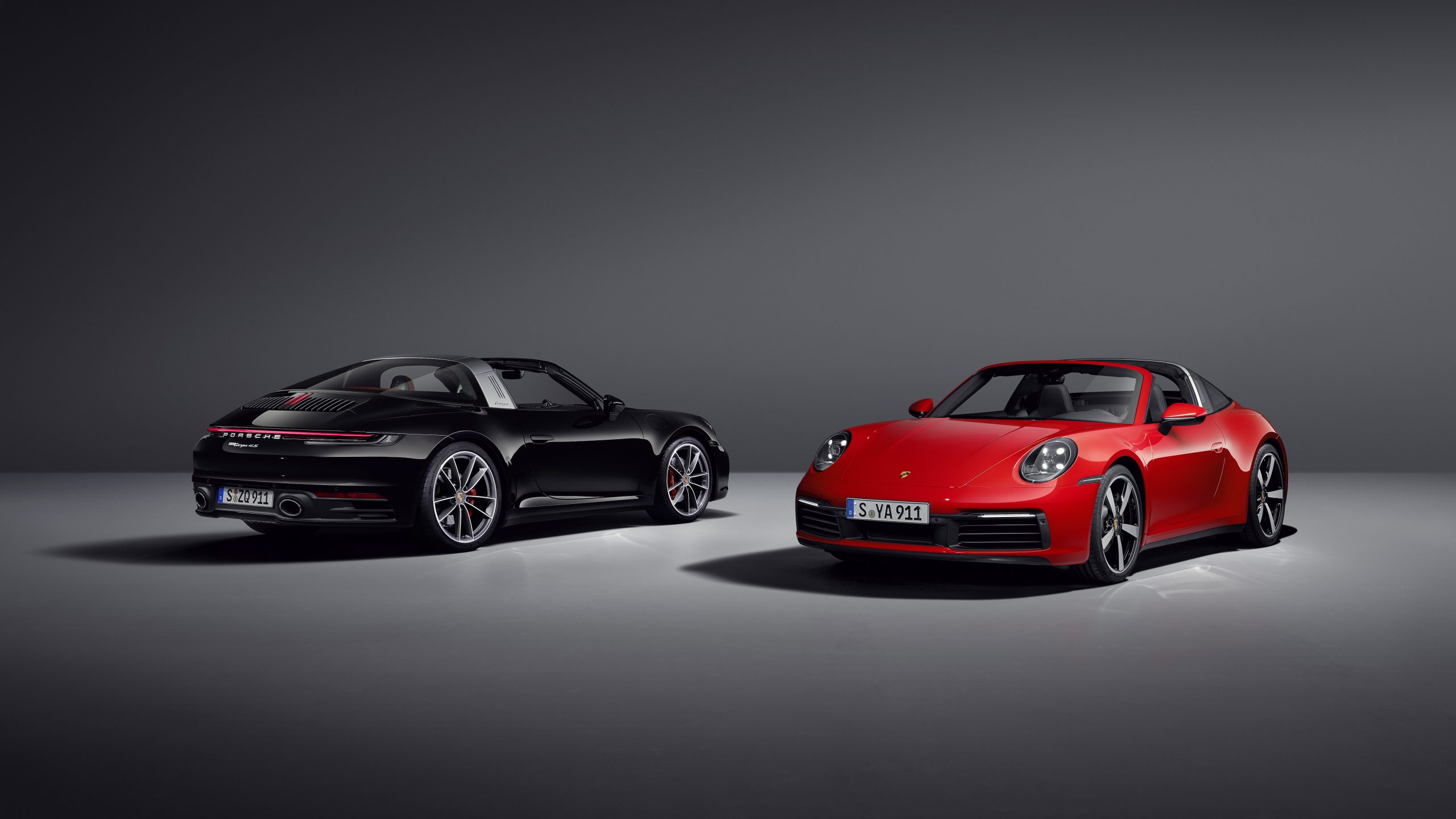 Powered by a six-cylinder, three-litre boxer engine with twin turbochargers, the 911 Targa 4 now delivers 283kW and accelerates from 0 to 100kmh in just 4.2 seconds when combined with the optional Sport Chrono package. Meanwhile, the engine that powers the 911 Targa 4S boasts 331kW and reaches the 100kmh mark in just 3.6 seconds under the same conditions. The 911 Targa 4 reaches a top speed of 289kmh, while the 4S peaks at 304kmh.
Both models are equipped with eight-speed dual-clutch transmission (PDK) and intelligent all-wheel drive Porsche Traction Management (PTM). However, if desired, the 911 Targa 4S can be ordered with the newly developed seven-speed manual gearbox, which includes the Sport Chrono package. Both 911 models see an integration of new technology to extend the range of features, including for the first time, Porsche InnoDrive.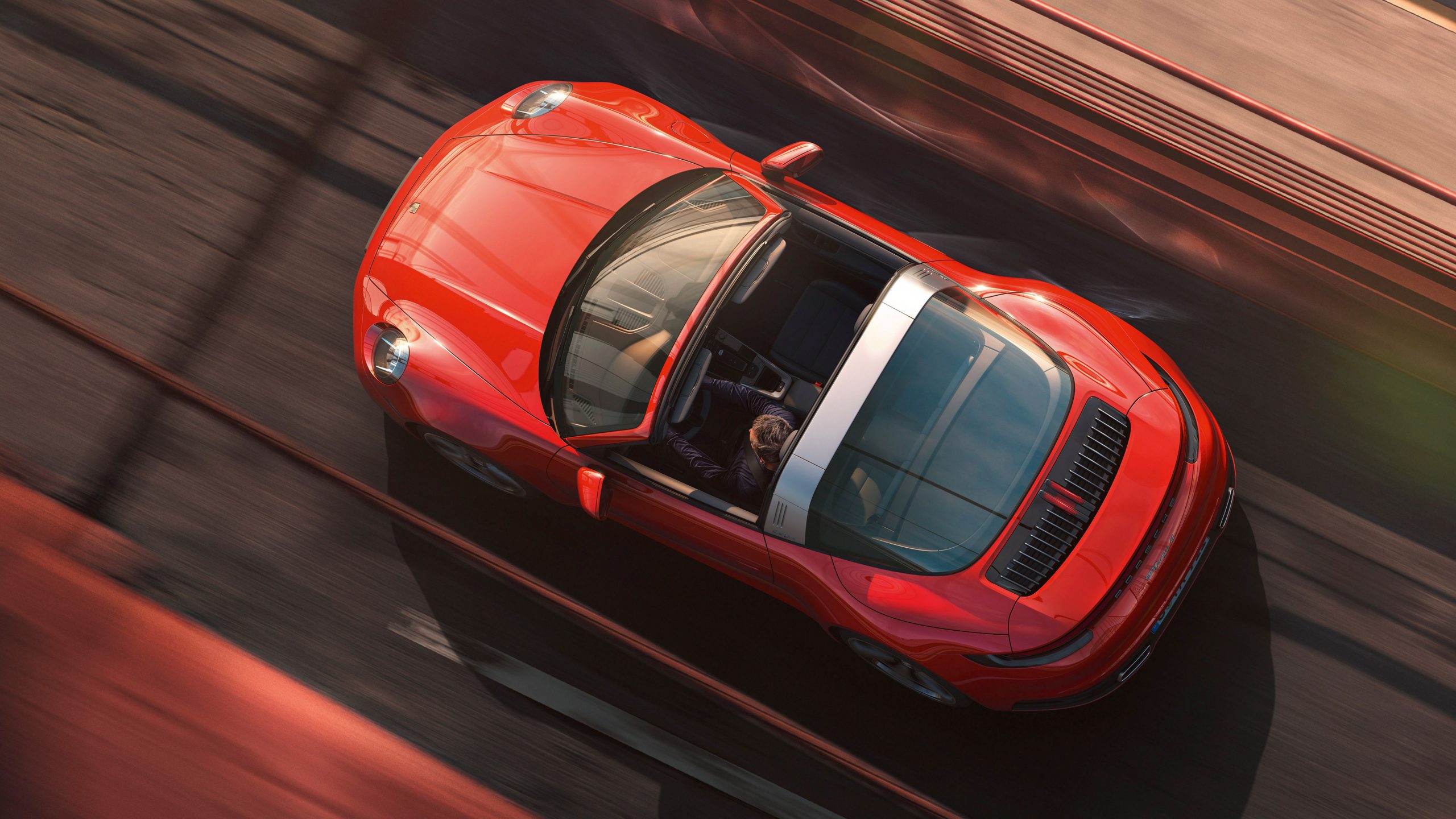 The exterior of the 911 Targa sports design elements from its 992 model generation. In comparison to its predecessors, its body has a significantly more pronounced wheel housings at the front, and a bonnet that has a distinctive recess which evokes the design of the first 911 generations. A wider, variably extending rear spoiler and seamlessly integrated light bar dominates the rear. The 911 Targa 4 is equipped with 235/40 ZR tyres on 19-inch alloy wheels on the front axle, and 295/35 ZR tyres on 20-inch wheels on the rear axle. On the other hand, the 4S model is fitted with 245/35 ZR tyres on its 20-inch front wheels and 305/30 ZR tyres on its 21-inch rears.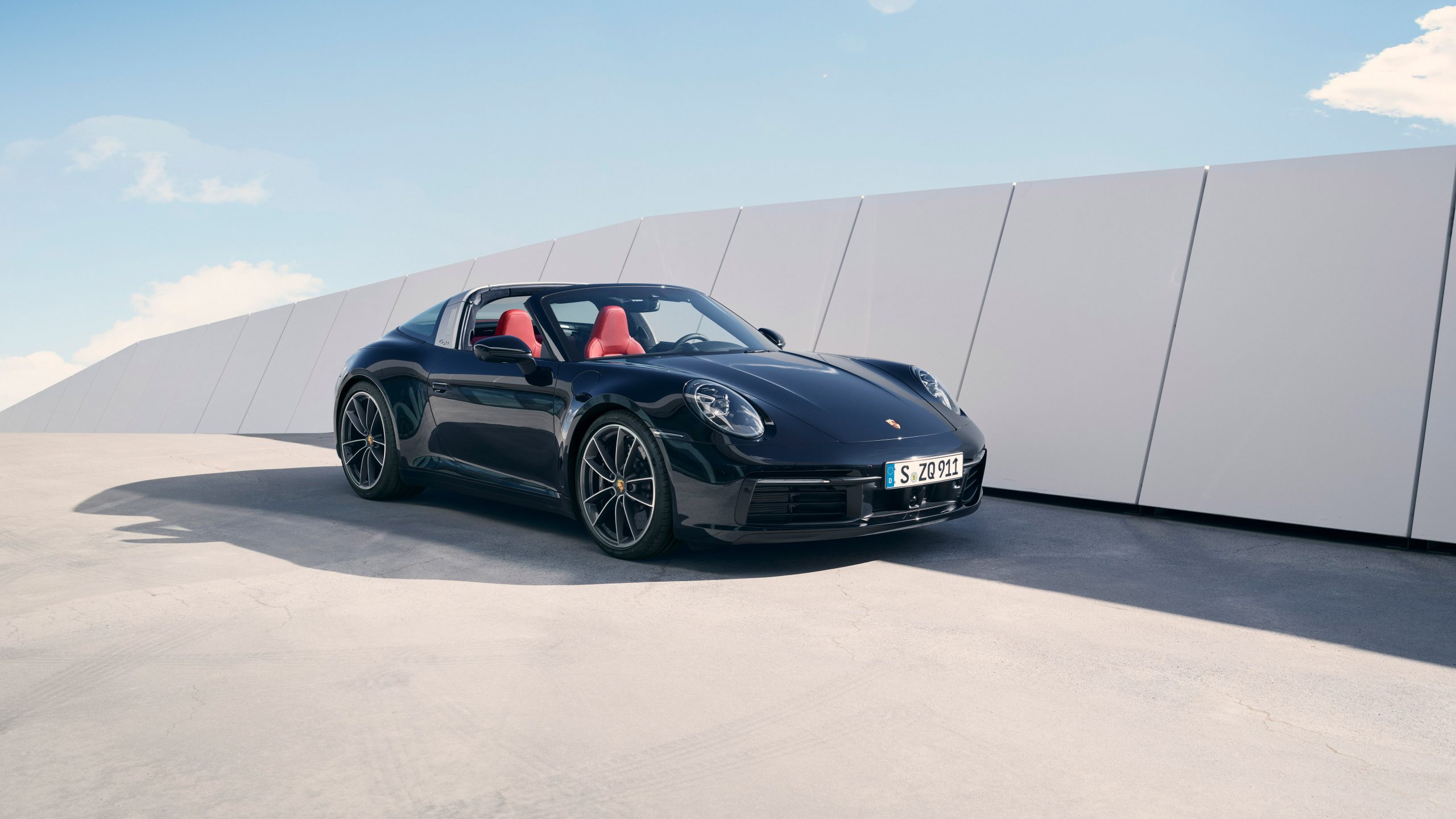 Now taking a look at the interior, it echoes the 911 Carrera models and features clear and straight lines on the dashboard with recessed instruments. A compact switch unit with five buttons for direct access to important vehicle functions can be found below the 10.9-inch centre screen of the Porsche Communication Management (PCM). The standard PCM features include online navigation based on swarm data, as well as Connect Plus with Apple Car Play.
To find out more details on the new 911 Targa models and how you can snag yourself one, visit the Porsche website here.
Photos: Porsche