Kurt Cobain had written the setlist for a show on the dirty plate.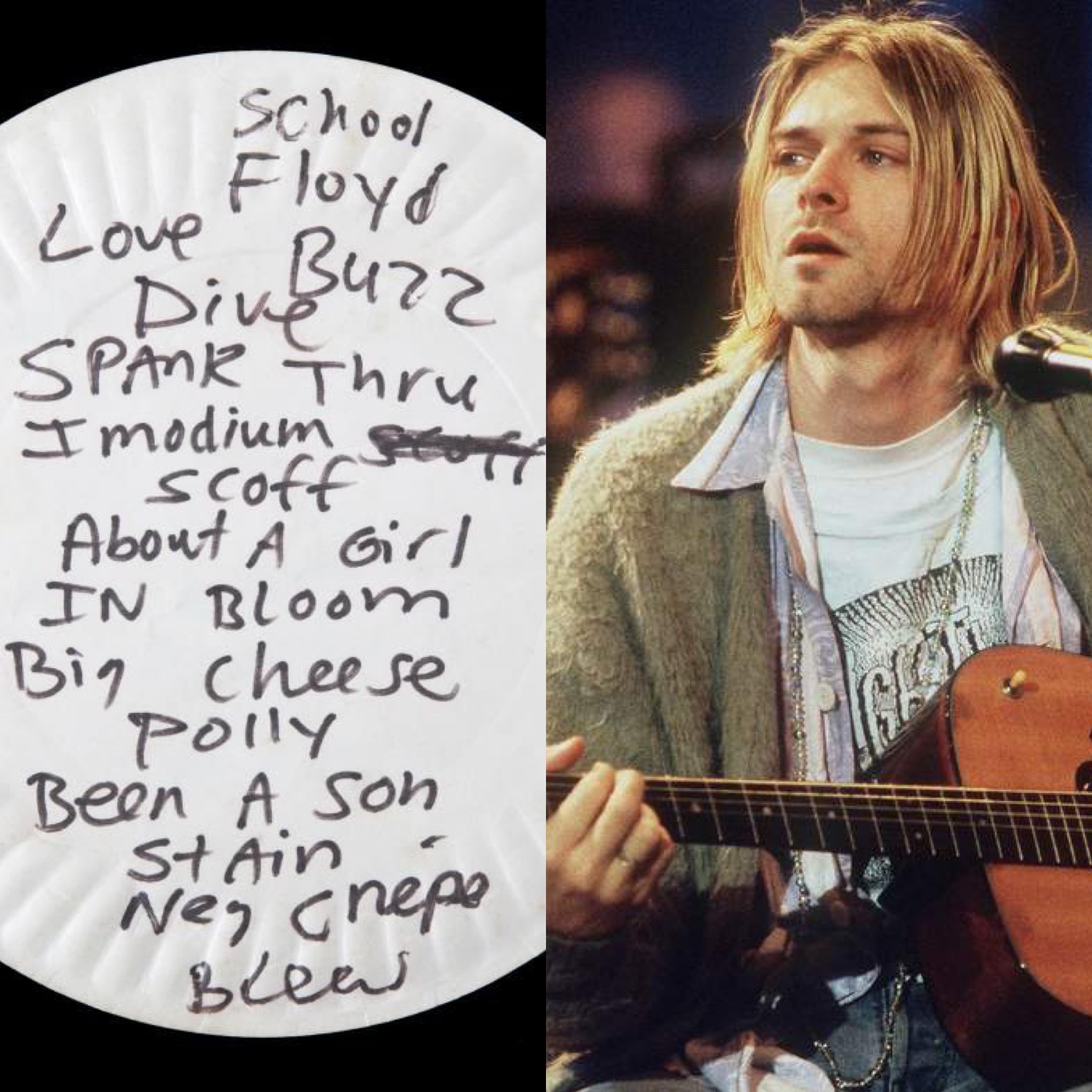 Paper plates are usually pretty cheap, and once used they are hardly worth anything and would only be chucked away.
But, one Nirvana fan just dropped US$22,000 (approximately RM92,088) for a paper plate that Kurt Cobain once had pizza from. The sale happened at an auction by Julien's Auctions at the "Music Icons" event last Saturday in Times Square. The plate has a signed letter of authenticity, as well as a show flyer, proving its legitimacy.
According to the listing, Kurt had a couple of pizza slices before a show at the 9:30 club in DC on April 23, 1990. After he was done, he wrote the setlist for the show on his plate.
SOLD for 22,400! A used paper plate with a #Nirvana set list handwritten by #KurtCobain at the 9:30 nightclub in Washington, D.C., on April 23, 1990.

SOLD TODAY in our "Music Icons" #memorabilia #auction @HardRockCafeNYC and online at https://t.co/TiME89MqlX! #1990s #90s pic.twitter.com/MzumBjq15G

— Juliens Auctions (@JuliensAuctions) May 18, 2019

When Nirvana finished playing, Johnny Riggs of the band THUD, took the plate and held onto it for almost three whole decades before finally putting it up for sale. The cardigan Kurt wore at his final photo shoot was also sold for US$75,000 (approximately RM313,934) at the auction.
Other items that were sold include the silk shirt worn by Freddie Mercury in the 1991 video for These Are The Days Of Our Lives (US$54,400) and a pair of prescription glasses worn by Elton John on the cover of his 1995 album Made In England (US$16,000).
Barry Jackson's original acrylic painting which was used on the cover of Dio's The Last In Line in 1984 sold for US$25,600, while an A-1959 Gibson Custom Les Paul Reissue guitar owned and played by former Kiss guitarist Ace Frehley was auctioned for US$19,200.
If you would like to get your hands on some of the items used or owned by your music idol, do visit Juliens Auctions' website here.
Images: Juliens Auctions