From the same singer that brought you the feel-good song "Happy" comes a new equally feel-good hotel in Miami Beach, aptly dubbed Goodtime Hotel. That's right, Pharrell Williams has recently unveiled his upcoming hotel in partnership with nightclub mogul David Grutman – and the 2013 pop hit could be its theme song.
A project three years in the making, the 266-key establishment was developed in association with lead developer Eric Birnbaum of Dreamscape Companies. It occupies a full square block on the somewhat overlooked Washington Avenue, which Birnbaum says reminds him a little bit of Williamsburg.
Meanwhile, Williams had this to say about the property: "It's good vibes, good energy, good karma, good food, good music, good environment, good vibration. Come there one way, and then you leave vibrating. We call it spiritual Wi-Fi."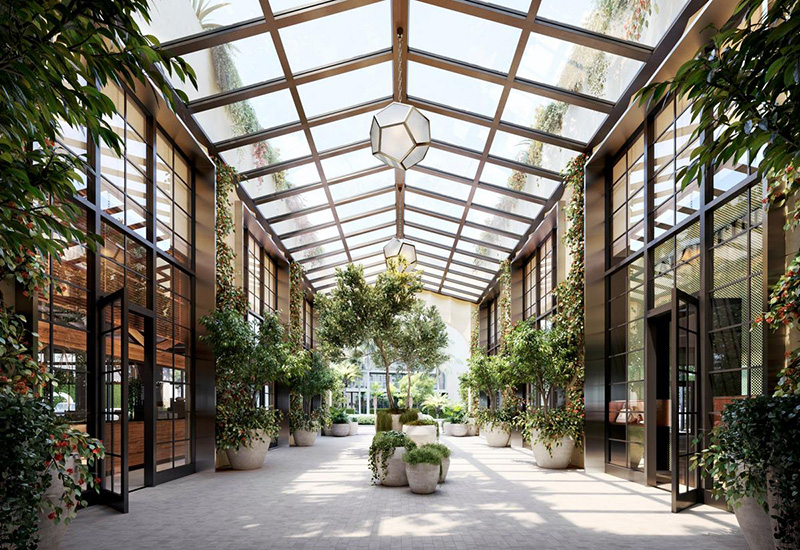 The seven-storey waterfront-facing property features white columns and a glass-topped breezeway spruced up with lush greenery – which we can already foresee being a hotspot for photo-ops.
Once you get pass that, there's a spacious third-floor pool deck, lobby lounge, dining venue, outdoor workout area, recording studio (we wouldn't expect any less of the record producer) and 45,000 sq. ft of retail space waiting inside to charm you.
Renowned interior designer Ken Fulk is responsible for the ornate interiors: "I think when you see all of the spaces together, there's something that feels as if it could be from the 19th century, mixed with mid-century Dolce Vita, mixed with a dose of 1980s optimism."
Williams equates this to "being in a Wes Anderson film."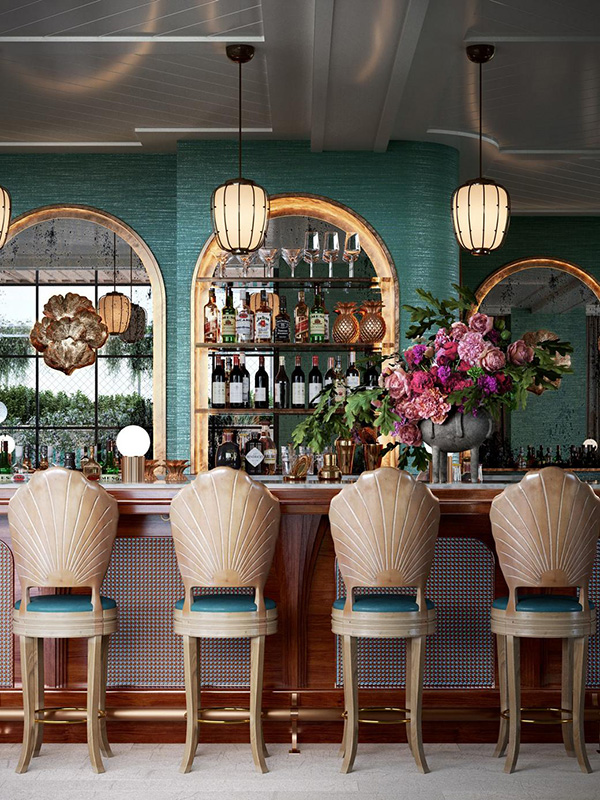 The Art Deco-inspired furniture and fixtures in the indoor-outdoor eatery, Strawberry Moon, is the best picture of this, so far as the sneak peeks have revealed. We'll just have to wait and see the rest.
The Goodtime Hotel is expected to open its doors in January 2021, hopefully ushering real good times for Miami folks then.
View this post on Instagram
To stay updated, log on to the official website here or follow their Instagram account @thegoodtimehotel.
Photos: Gabriel Saunders