Phantom II Deep Blue, Devialet's second unique collection of ultra-compact active speaker that provides powerful, high-fidelity sound, was unveiled today.
Devialet is releasing 1,000 Deep Blue versions of their legendary 98dB speaker worldwide, with 10 units available exclusively in Malaysia. The Deep Blue version is designed to visually mirror the ultra-compact Phantom II's amazing depth of bass and power of sound waves.
Phantom II Deep Blue represents Devialet's ambition to restore sound to its proper place in people's lives, providing sound at an astounding 900W peak power from a package tiny enough to be carried in one hand.
An extraordinary listening experience
To commemorate the occasion, Devialet has collaborated with famous artist Luigi Tozzi to create a special track and playlist that highlights the Phantom II Deep Blue's superior sound quality. The Italian producer will immerse listeners in an ocean of pure sound and immersive bass provided by the ultra-compact speaker, providing a truly extraordinary listening experience. Starting June 15, you can listen to the album on all major streaming platforms here.
Phantom II Deep Blue, priced at RM7,490 and available from 15 June 2022, will be available worldwide with limited geographical distribution. Only 10 units will be available in Malaysia, and they will be sold exclusively at Atlas Sound & Vision in The Gardens Mall and on the Atlas Sound & Vision website.
Engineered for optimum performance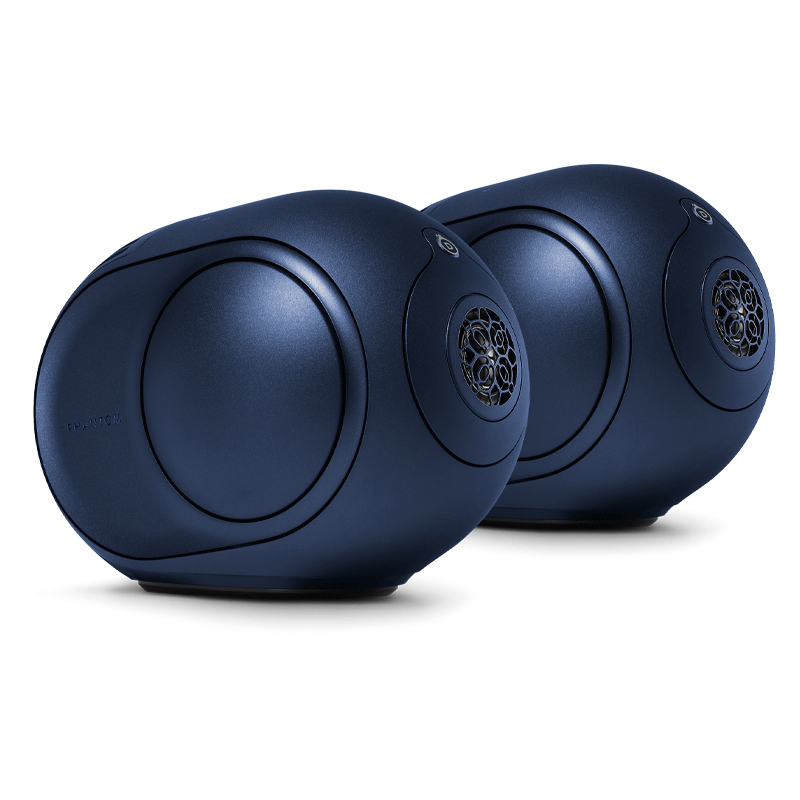 The Devialet Phantom II is one of the most powerful ultra-compact speakers on the market, demonstrating Devialet's dedication to pushing the boundaries of audio technology. Phantom II, which uses a variety of patented technologies, can produce sound as loud as a symphony orchestra, ranging from infra-bass at 18Hz to crisp treble at 21Khz.
The Phantom II's spherical design allows for optimal acoustic performance: two push-push woofers with tremendous cone excursion assure zero distortion, saturation, and background noise for the ideal sound experience.
Through AirPlay 2, Bluetooth, Spotify Connect, Roon Ready, or jack, you may immerse yourself in a fantastic listening experience with Phantom II Deep Blue (analogue or digital).
(Source: Devialet)