Over a year since Baz Luhrmann's Elvis hit theatres, we are getting our first peek at Sofia Coppola's Priscilla Presley biopic Priscilla, which Coppola wrote and directed and is forthcoming from A24. 
According to A24, the film is based on Priscilla's 1985 New York Times best-selling memoir Elvis and Me. Music buffs know that Priscilla (née Beaulieu) was only fourteen years old when the two first met and had a tumultuous relationship after they married in 1967. The two were divorced in 1973 and had a daughter together, Lisa Marie Presley.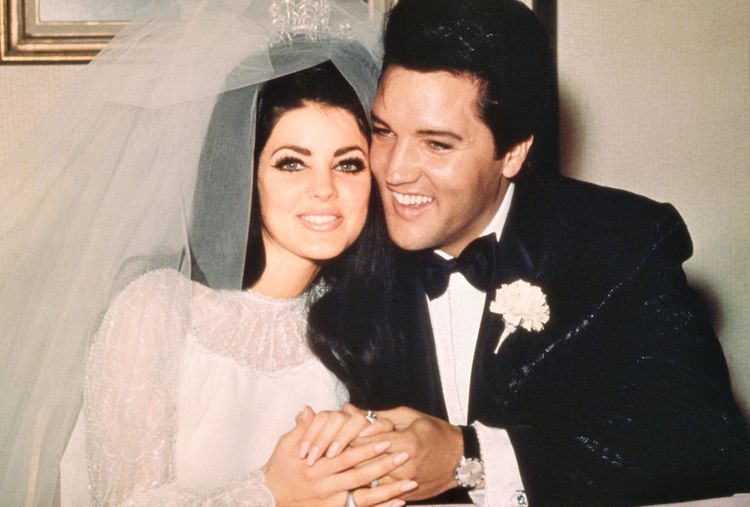 "I've had her memoir for years and remember reading it a long time ago," Coppola told Vogue last year. "I was just so interested in Priscilla's story and her perspective on what it all felt like to grow up as a teenager in Graceland. She was going through all the stages of young womanhood in such an amplified world – kinda similar to Marie Antoinette."
A poster was released on the film's Instagram showing co-stars, Euphoria's Jacob Elordi and Cailee Spaeny in an embrace, about to kiss, her long, pearl-coloured tips brushing against his cheek. By the looks of the image, the actors are recreating Priscilla and Elvis' first kiss after tying the knot. Joining the two leads are Dagmara Domińczyk who plays Karolina in Succession, Jorja Cadence, Rodrigo Fernandez-Stoll, Luke Humphrey, and more.
While releasing the promo poster for Priscilla, A24 promised that the trailer would soon follow and it's set to drop on June 22. However, a release date for the film has not yet been announced. Keep your eyes peeled.