The Chow Kit's timeworn, tattered locality is what makes its presence stand out, welcoming guests for a breath of fresh air amidst a storied district.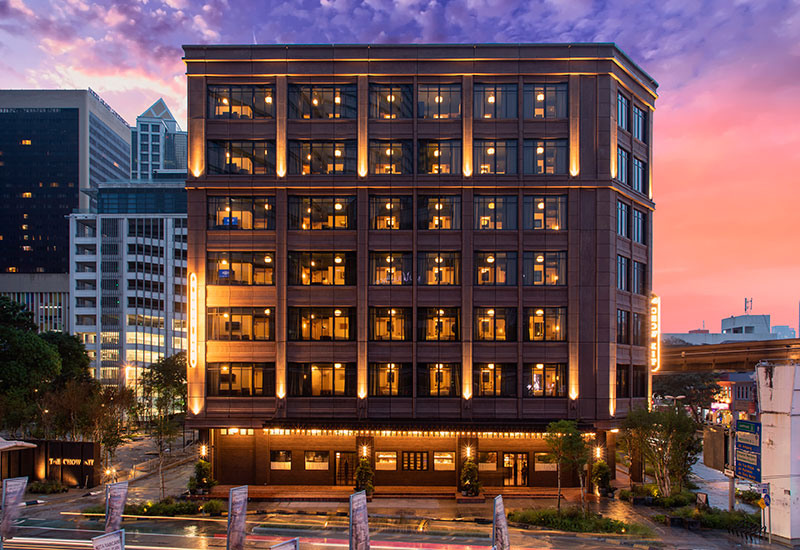 After months of anticipation, Ormond Hotels has finally unveiled its debut boutique property, The Chow Kit, in its eponymous neighbourhood in old Kuala Lumpur. Nestled at the intersection of Jalan Sultan Ismail and Jalan Tuanku Abdul Rahman, the new 113-key hotel will mark the first of the homegrown brand's international property portfolio.
Ormond Group CEO Gareth Lim said of the launch: "The Chow Kit is the perfect introduction to our new brand, Ormond Hotels. The property embodies a contemporary vision of simplified luxury for the 21st-century traveller."
"The Chow Kit will embody great design and service with a strong connection to an often overlooked part of old Kuala Lumpur, and we hope it will be an interesting addition to Kuala Lumpur's hospitality scene," he added.
Indeed, the experience-led hotel has drawn fresh attention to one of KL's most notorious neighbourhoods. Yet, its timeworn, tattered locality is what makes its presence stand out, welcoming guests for a breath of fresh air amidst a storied district.
A boutique take on simplified luxury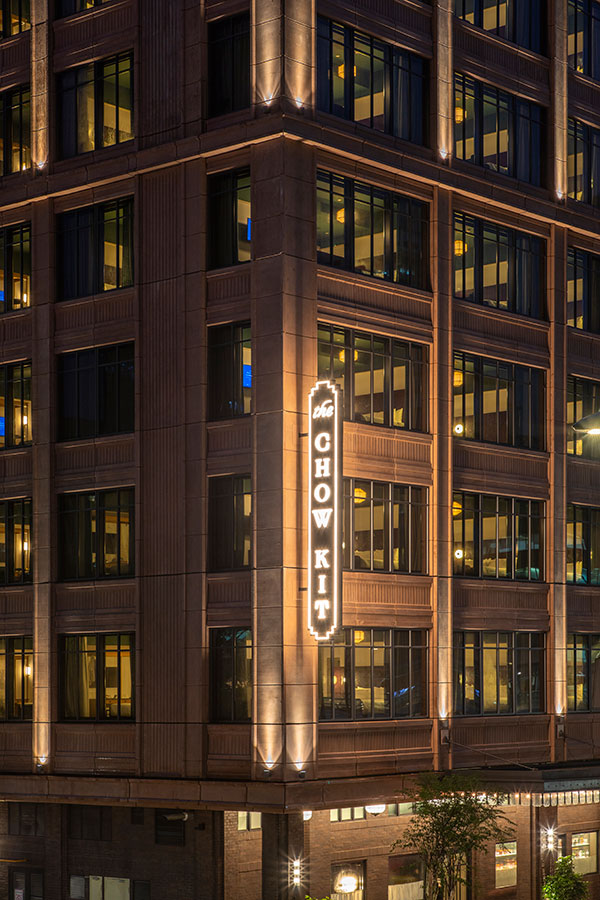 Designed by Brooklyn-based design practice Studio Tack, the hotel boasts a modern yet timeless façade that honours its past whilst hinting at a new concept of modern luxury. Ormond Hotels defines this concept as "a life lived with comfort, purpose and balance – editing out the unnecessary and focusing on what matters the most."
Guests are given a foretaste of this when they step into the lobby, which features posh lounge chairs and layered rugs reminiscent of a social parlour where secrets and stories are shared. At the centre of the lobby is The Chow Kit Kitchen, a new dining concept from the group behind Troika Sky Dining (more on this later).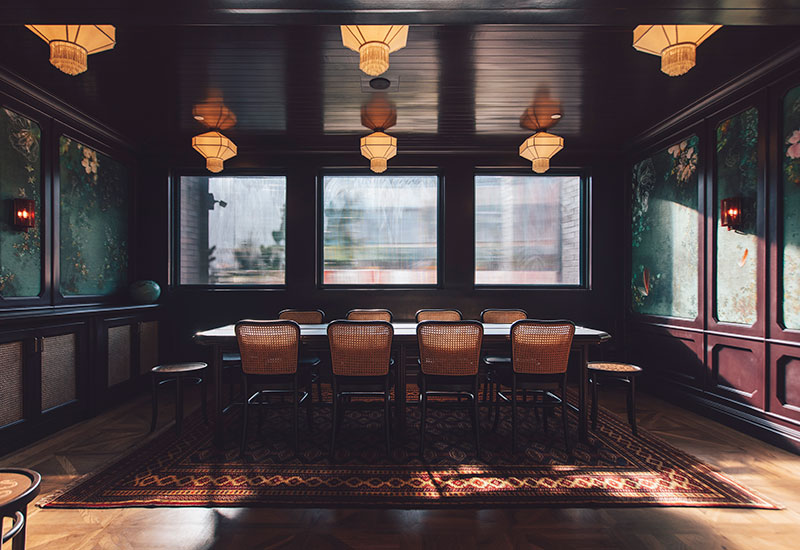 There's also a private room on the same floor that can accommodate up to ten guests for intimate parties, meetings or events. Dubbed The Library, the space is wrapped exquisitely in hand-painted wallpaper with a large wood and marble table and furniture placed majestically at the centre.
Taking a flight of stairs up to the mezzanine floor will find guests at a calmer setting from the goings-on below. Defined by wooden elements and warm hues, the cosy space can also double as meeting and event rooms.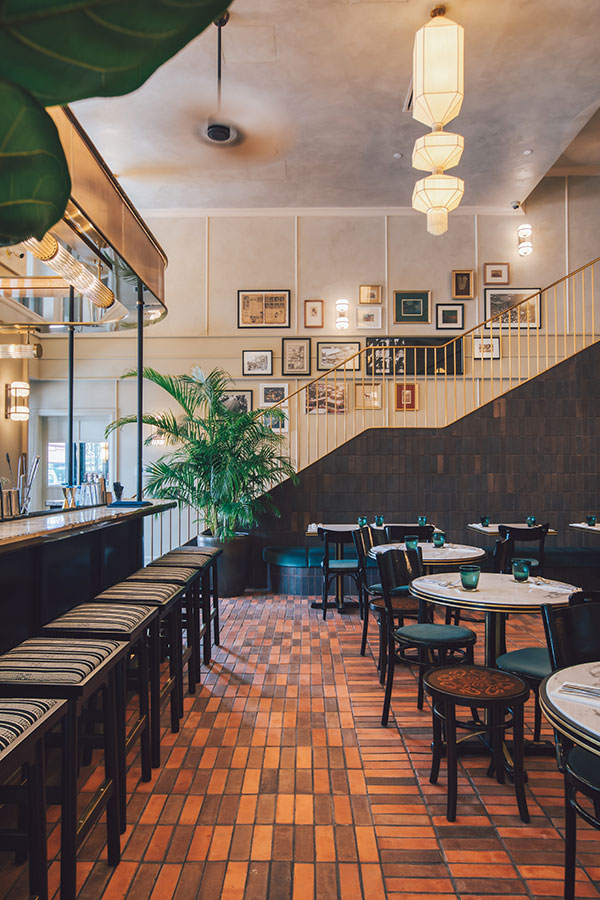 Refined with Malaysian elements
Whilst boasting a contemporary design, the hotel also incorporates many Malaysian elements that highlight local artisans, materials and talents. Sprucing up the entire hotel are art pieces curated through an Art Programme led by Liza Ho, featuring local artists such as Saiful Razman, Bibi Chew and James Seet.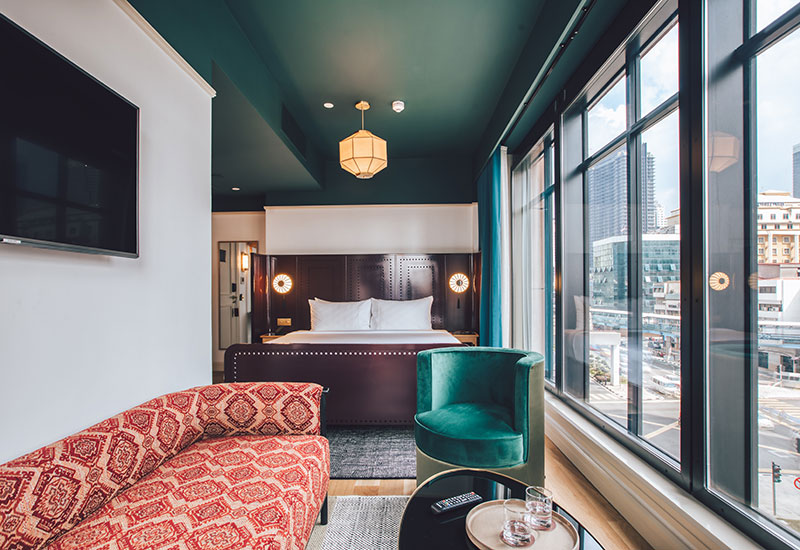 Inside the guest rooms, finer details also involve collaborations with Malaysian brands, such as the bathroom amenities by Jeanie Botanicals and room-service menu by Alphabet Press. These complement the stripped-back, minimal yet refined look of the guest rooms, which are equipped with only the essentials including a plush bed, (an open) wardrobe, desk space and a smart TV.
Even the menu at The Chow Kit Kitchen highlights Malaysian flavours from laksa to rojak, reinterpreted into new, innovative dishes. Drawing inspiration from the local 'kopitiam', the space is designed to be a stop for social and physical nourishment throughout the day. Guests can enjoy an a la carte breakfast, express lunch and sharing plates for dinner. Meanwhile, the 8-seater craft cocktail bar will offer cocktails from 11am until midnight, with guest chefs and mixologists playing host from time to time.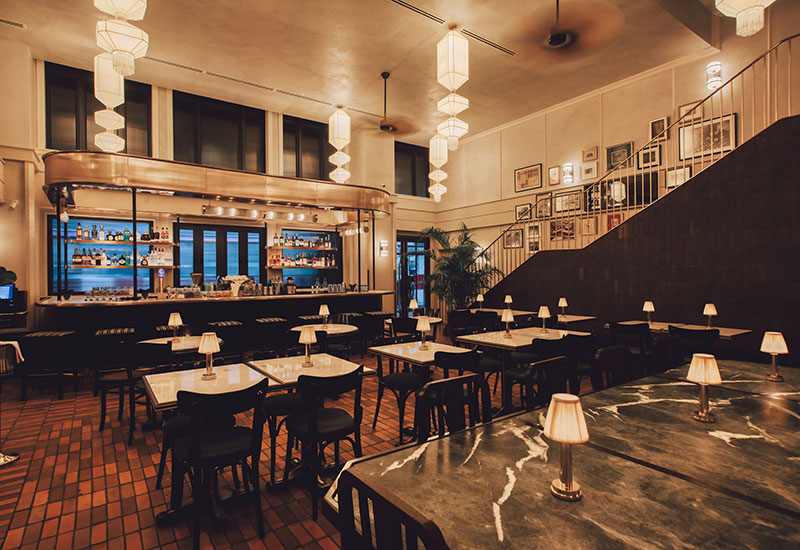 If you're looking to explore this gritty part of old KL during the day, The Chow Kit also offers walking tours led by local guides – and rest assured, the comfort of simplified luxury awaits you back at the hotel when you return.
For reservations and enquiries, log on to the hotel's official website here.
Location: The Chow Kit, 316 Jalan Sultan Ismail, Chow Kit 50250, Kuala Lumpur, Malaysia