Since establishing the Special Projects programme in 2008, Ferrari has been producing bespoke, one-off masterpieces for longstanding, elite clients according to their unique specifications and desires.
The latest one-of-a-kind creation to join the collection of exclusive models is the Ferrari BR20, a two-seater V12 coupé with dynamic, modern good looks that retains the styling DNA of Ferrari's Prancing Horse classics from the 50s and 60s.
Crafted according to the unique requirements of its client, the BR20 was developed based on the GTC4Lusso platform. The model's design unites a classic elegance with a sportiness that reflects some of Ferrari's most iconic 12-cylinders, such as the 410 SA and 500 Superfast.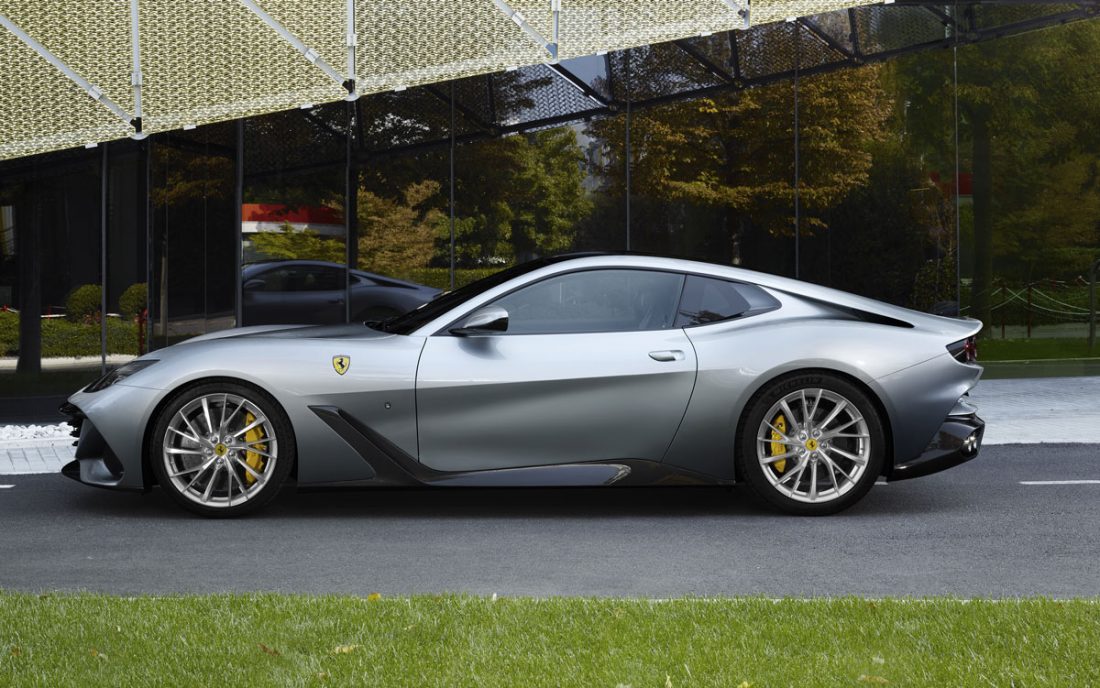 To achieve its ultra-sleek fastback line, the BR20 does away with the two rear seats of the GTC4Lusso, and adds three inches to the car through a specific rear overhang treatment. The result is increased dynamism and a stunning silhouette that emphasises these proportions.
The radical modifications made to the cabin volume was one of the most significant aspects of the design process, as it opened up new possibilities for the design team, led by Flavio Manzoni, to conceive of innovative proportions and create a powerful, stylistically coherent exterior.
Shaping the aerodynamic look that characterises the car came down to details like the pair of arches that run from the A-pillar to the rear spoiler. A hollowed out section at the rear of the arch creates an aerodynamic channel, its air outlet hidden by the black rear fascia under the spoiler.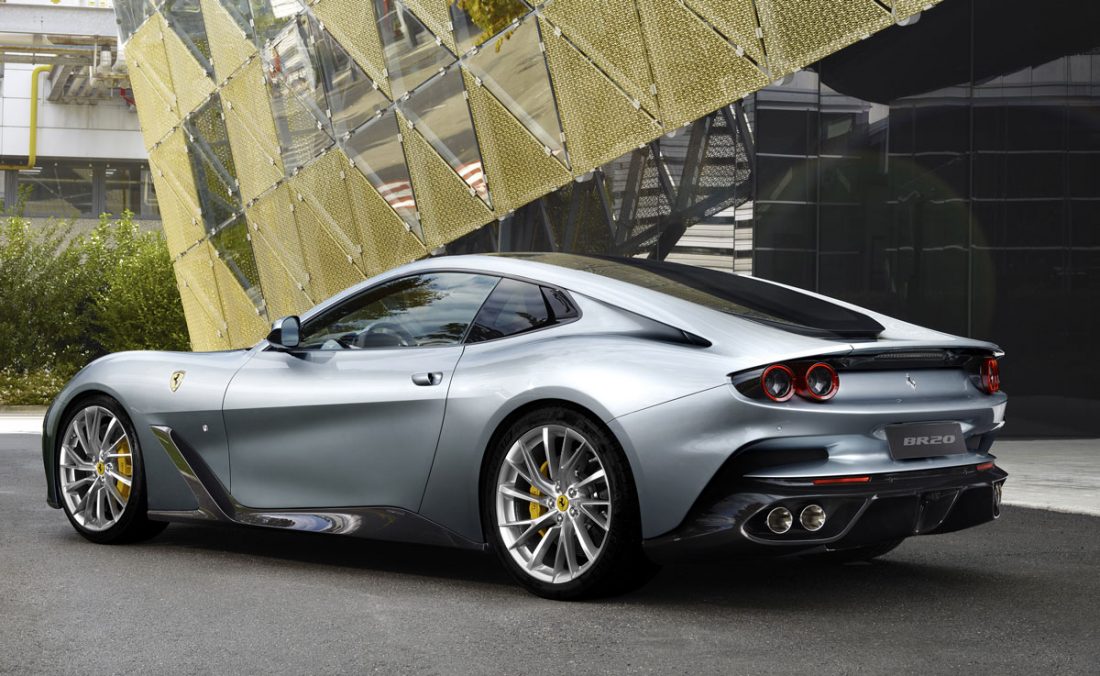 Additionally, the black paint of the roof creates a continuous visual flow from the windscreen to the rear screen, while the muscular rear bumper blends harmoniously with the strong, sporty look of the car. Visually balancing the twin tail lights is a set of tailpipes that are set onto an aerodynamic diffuser with active flaps on the underbody.
Carbon-fibre details in the high, sinuous sills as well as the wide front grille of the BR20 serve to showcase the four-wheel drive car's power and dynamism. Adding to the overall sleek factor of the model is the modified headlights that are lower with slimmer DRLs, making the bonnet appear longer, along with the 20" tone-on-tone diamond-finish wheels.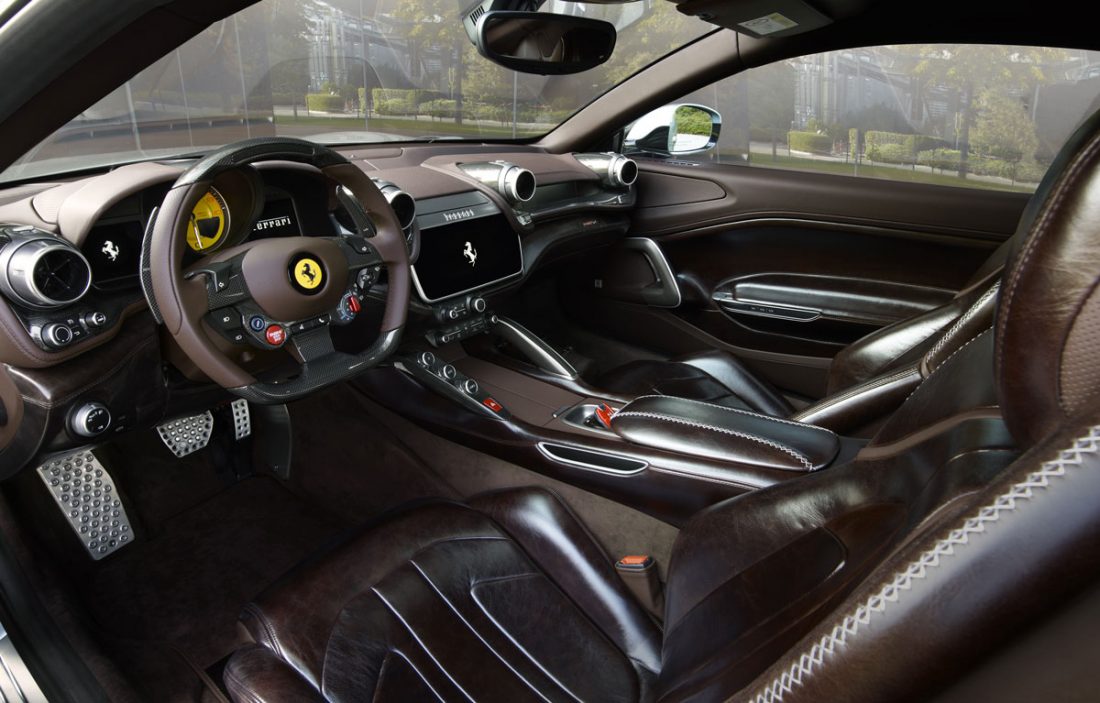 The BR20's refined interior impresses with its dark brown seats trimmed in Heritage Testa di Moro leather and silver cross-stitching. Additionally, the rear bench and luggage deck is dressed in classy oak trim and carbon-fibre inserts. Thanks to the uninterrupted cabin volume running from the windscreen to the luggage compartment, the space boasts a distinct airiness and lightness. 
Developed with the client's deep involvement in each step of the process, the Ferrari BR20 exemplifies the artistry and innovation of the traditional coachbuilder in enhancing and reimagining an existing model, masterfully transforming it into a creation that's unlike any other.