After designing shooting brakes of the Tesla Model S, Ferrari 550 Maranello, Rolls-Royce Wraith, Dutch coachbuilder Niels van Roij Design has come up with a new project: the Daytona Shooting Brake Hommage.
The car serves as a tribute to the one-off Ferrari 365 GTB/4 that was built in the 1970s, which was created by Panther Westwinds. The original car featured an extensive redesign of the Daytona coupe, equipped with a wagon tail, wild gull-wing glass openings, a refreshed interior, and a tweaked nose and uncommon hideaway headlights.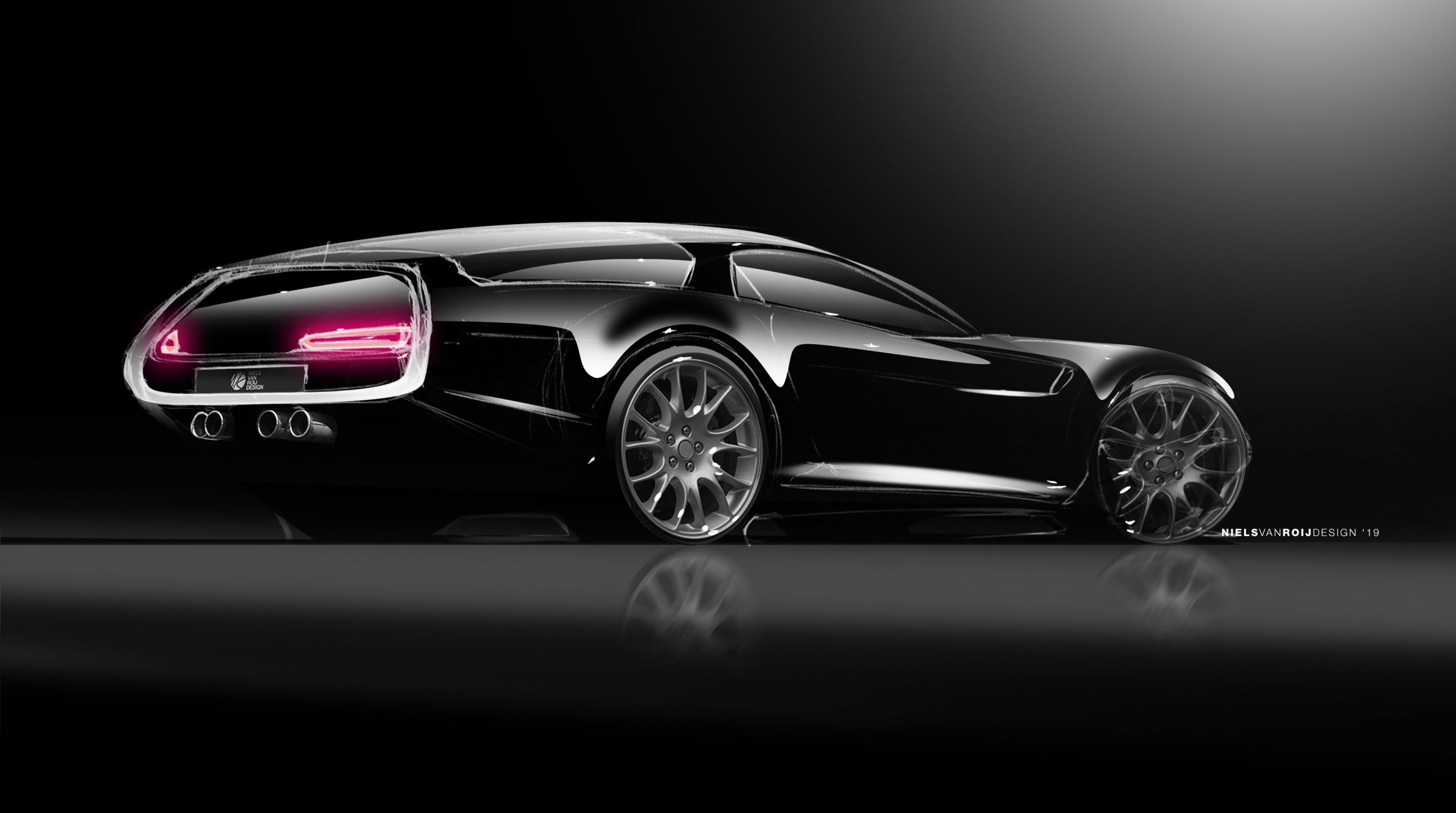 As for Niels van Roij's design, it was commissioned by a "true car design devotee", promising a work that will "again be polarising". Preview renderings show that its car will sport a completely new rear end with an expansive wraparound screen and glass tailgate, as well as the original's distinctive "butterfly" rear windows.
"Designing the Daytona Shooting Brake Hommage commission is an honourable task and a great opportunity," said Niels van Roij in a statement. "The project is equally ambitious as it is demanding. Rendering the legendary classic '70s shooting brake into a contemporary piece of car design will be complex. We intend to celebrate the radical original, whilst ensuring we are not bound by it in our imagination."
In order to give enthusiasts full insight into the design and development, Niels van Roij Design will be updating on its progress via Instagram, Twitter, Facebook, and YouTube.
Photos: Niels van Roij Design