U
nveiled earlier this month in one of the most elaborate launch presentations ever held, the new Volvo EX90 marks a new era and heading for the famed premium Swedish marque. Touted as the marque's smartest, safest, and greenest yet, there is indeed more than what meets the eye in this new flagship 7-seater SUV.
On the surface, the EX90 could easily be passed off as 'merely' an electrified offshoot of the brand's existing XC90 SUV model. Look closer and it's plain to see that the Swedish brand's design arm has indeed gone to work in giving this electrified SUV all the distinct and stylish touches warranted of any flagship product.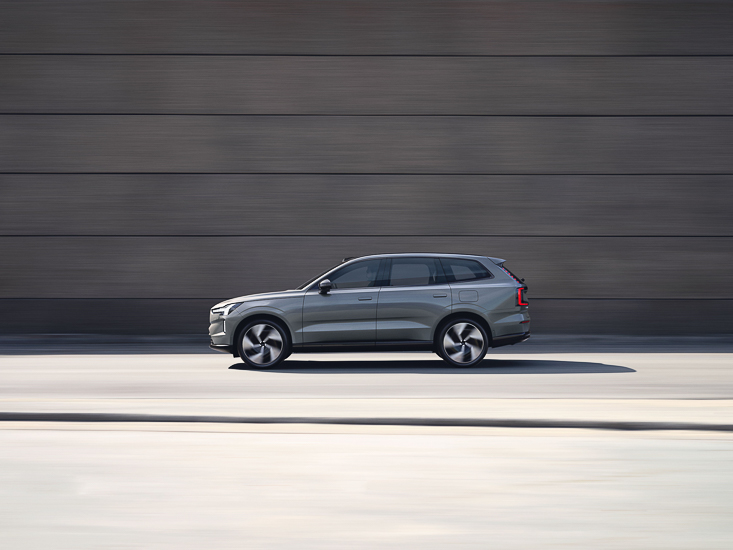 Optimised for aerodynamics, the EX90's exterior boasts a drag coefficient of .29 – respectable for a full-size SUV indeed, electric or not. "We've taken inspiration from yacht design to outline the Volvo EX90's beautiful and sleek proportions," said Volvo's head of design, T. Jon Mayer.
"If you look at the front, it's proud and confident – inspired by a sailboat's ability to shear through the ocean's slamming waves. But it's also rounder overall, which enables the air to flow around the car more efficiently," adds Mayer. Aptly, the result speaks for itself, and we can't help but marvel at key traits such as distinct LED lights design, and flush door handles.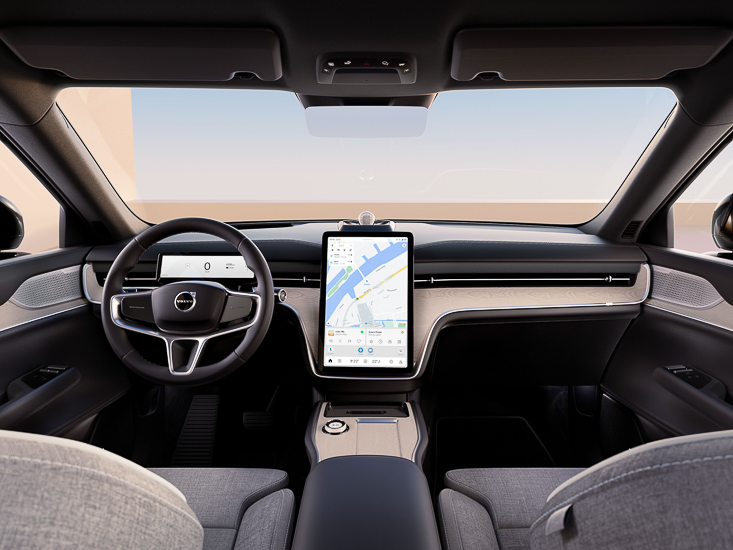 The same attention was given on board as the cabin provides a well-lit Scandinavian minimalist design clad in sustainable and recycled materials. Highlights of the latter include "Nordico" fabric made from recycled PET bottles, as well as bio-attributed material from responsibly-managed forests in Sweden and Finland.
Furthermore, all the interior wood panels are FSC-certified sustainable and, if you opt for the wool seat fabric, that yarn comes from suppliers vetted "according to strict sustainability standards on animal welfare, environmental and social issues." In all, there are over 50 KGs of recycled plastic used in building each EX90 interior.
We've put a lot of effort into the illumination inside the EX90, trying to create a warm interior and a somewhat colder expression for the exterior," notes Mayer before pointing out how the resulting effort also connects to how people in Scandinavia might be perceived.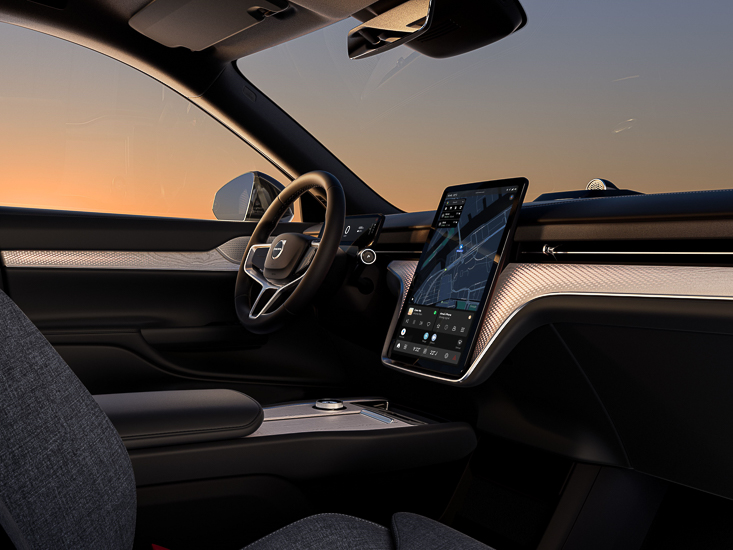 Apart from being responsibly green, the cabin is also both very high-tech and safe. Primed with the world's first in-cabin LiDAR, this system is designed to detect the presence of occupants and alert the driver if anyone is left behind, thus further preventing hot car deaths.
Additionally, where regulation allows, the system prevents the keyfob from locking the doors should it detect a child or pet onboard, displaying a warning icon on the central 14.5-inch infotainment screen that's also Google Auto-capable.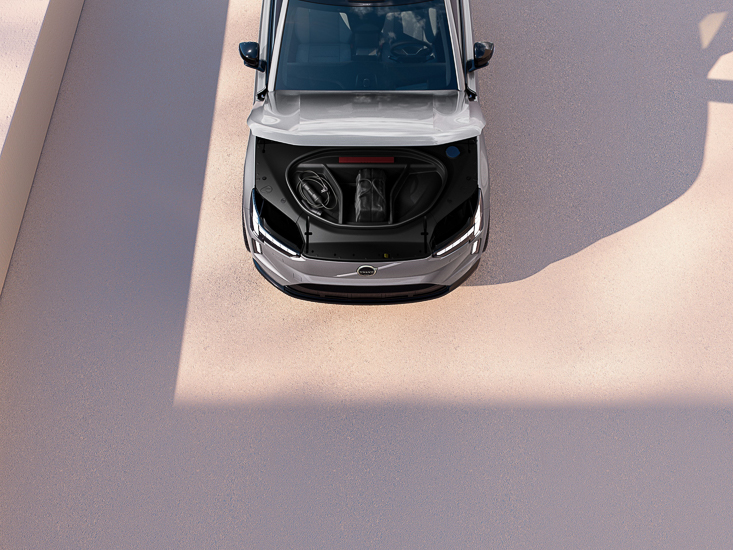 What's also a technological tour-de-force in the EX90 is its highly engineered electric powertrain. It features a 111 kWh (107 kWh useable) battery pack that powers a pair of electric motors – one for each axle. In standard Twin Motor trim, this package develops 402 HP and 770 NM, whereas the Performance version offers 510 HP and 910 NM instead.
The result sees 0-100 KM/H despatched in a rather rapid 4.9 seconds with the Performance powertrain – a full second quicker than the standard Twin Motor trim's powertrain. Crucially, the highly efficient system's 4.7 km per kWh usage rate sees it promise between 579 KM and 586 KM in maximum travel range too.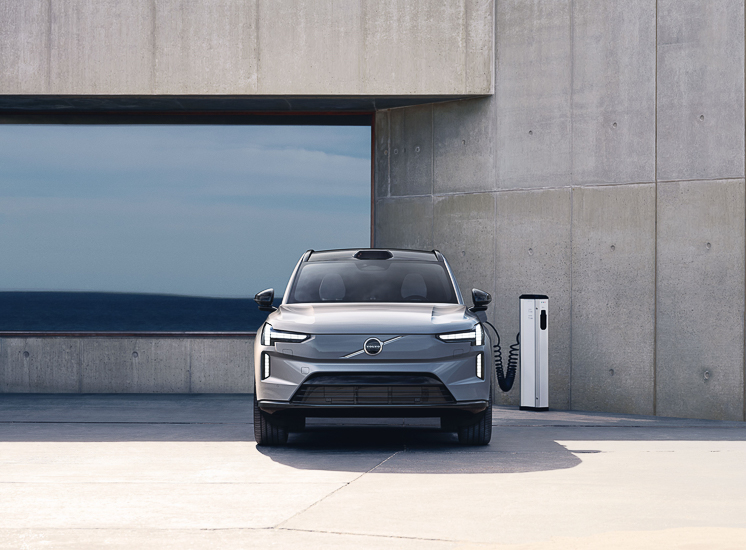 What's novel too is the fact that Volvo has added bi-directional charging abilities for the first time. This allows owners to turn the EX90 into a massive power supply unit that's capable of powering their whole house – a feature which Volvo says is still in development but coming soon to select markets in the EX90.
Bolstering safety further, the Volvo EX90 has an invisible shield of safety enabled by the latest sensing technology, inside and out. State-of-the-art sensors such as cameras, radars and lidar are connected to the car's high-performance core computers, where NVIDIA DRIVE runs Volvo Cars' in-house software to create a real-time, 360-degree view of the world.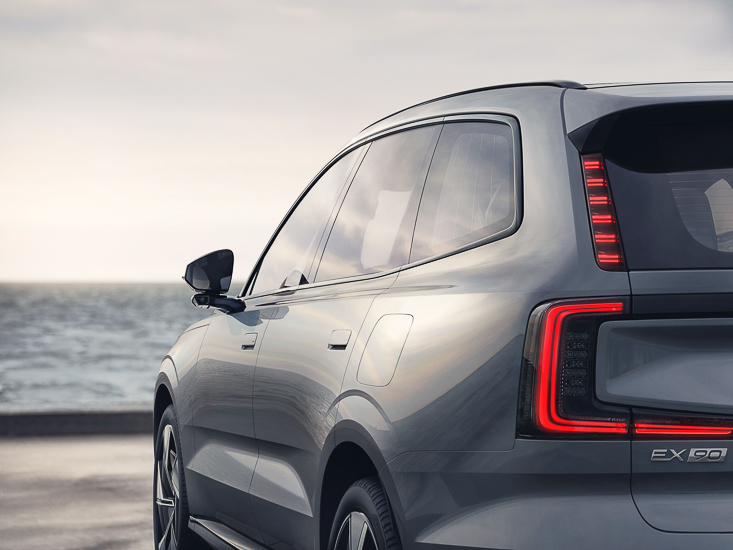 In other words, this means the EX90 is the first car that Volvo has ever built that's blessed with all the hardware needed for fully autonomous driving in the future. It even includes a roof-mounted LiDAR sensor that improves the car's ability to spot objects in the road ahead at high speeds, and in the dark.
All in all, it's plain to see that Volvo's claims of the EX90 being more than just an electric SUV are indeed sound. Pre-orders are now open in select markets worldwide whilst production is slated to begin at its Charleston, USA plant late next year, with manufacturing at the firm's Chengdu, China plant following later, followed by deliveries starting in early 2024.