The Maserati Grecale, an all-new SUV series from the Italian company with three engine options, was launched in Malaysia for the first time by Naza Italia. Malaysia is the first ASEAN country to introduce Grecale. The Grecale, dubbed "The Everyday Exceptional," strikes the perfect blend of versatility, elegance, performance, and innovation, ensuring its performance, comfort, and safety all at once. These features, together with off-road capability and uncompromised driving pleasure, ensure that journeys are unforgettable.
The Grecale was created in Maserati's Innovation Lab in Modena and is manufactured in Cassino. It gets its name from a north-easterly Mediterranean breeze and kicks off a new SUV class that offers the Trident brand's most comprehensive lineup to date.
"Following the incredibly successful global launch of the Grecale in March 2022, we are thrilled to introduce it to Malaysia. And based on the volume of enquiries and pre-orders we have received thus far; we are pleased and excited to see that the Grecale is a highly anticipated and desired luxury SUV here as well. Available in an extremely wide range of engines: from conventional internal combustion to hybrid. We believe it will be the game changer for Maserati in Malaysia," said Mr Farid Sulaiman, Chief Operating Officer, Naza Italia. 
Three variations of the Grecale
While the Grecale will be Maserati's first fully electric SUV in a year, it is now available in three variations, each of which represents a different component of the same overarching theme.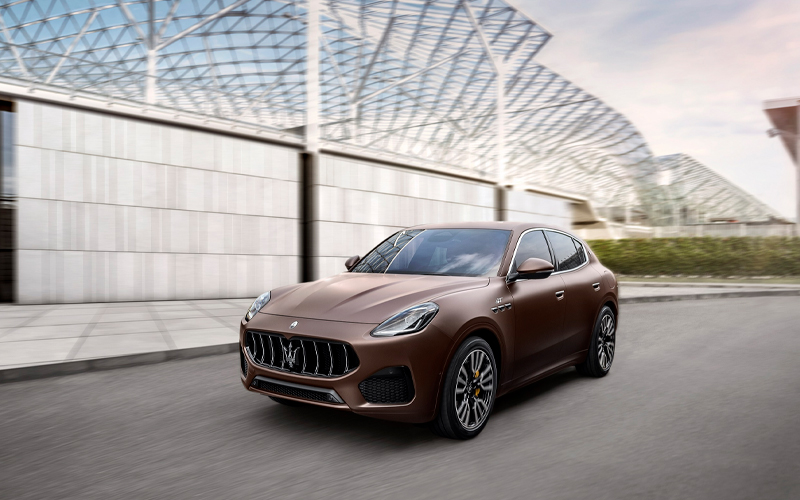 Grecale GT, which is driven by a four-cylinder mild hybrid engine that produces 300 horsepower, is inspired by the city and its modern minimalism. It's designed for global citizens with their dynamism, curiosity, and fashion awareness, but it's also on the lookout for a style that's uniquely their own.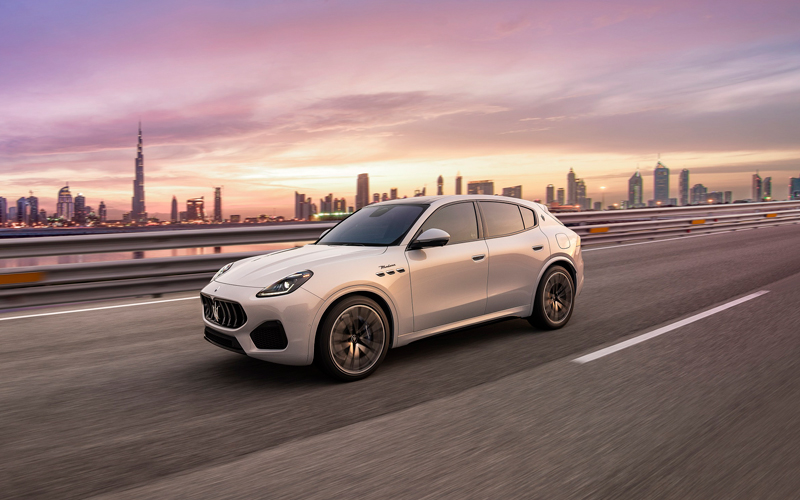 Grecale Modena has an innate, timeless elegance and unlocks the charm of nature lovers who make the most of their spare time, thanks to its four-cylinder 330-hp mild hybrid engine.
The powerful Trofeo is equipped with a high-performance 3.0L 530-hp petrol V6 based on the Nettuno engine found in the MC20, allowing you to take on your own personal challenge with the car's disruptive performance.
The new SUV is notable for its spaciousness and comfort, as well as a long list of "best-in-class" amenities. It has the best interior space, driveability, handling, acceleration (0-100 km/h in 3.8 seconds – on the Trofeo), highest speed (285 km/h – on the Trofeo), sound quality, and extensive use of fine materials such as wood, carbon fibre, and leather.
Grecale has a length of 4,846 mm, a large 2,901 mm wheelbase, a height of 1,670 mm, a width of 2,163 mm (with wing mirrors), and a rear wheel track of 1,948 mm in the GT variant (and even greater in the Trofeo). With a level loading platform, a cargo box under the platform, and rear seats that can be folded down by pressing a button in the boot, it has achieved outstanding rear roominess as well as trunk space.
The distinctive Maserati clockface is one of the cabin's notable tech features. For the first time, thanks to voice control, it converts into a virtual in-car concierge.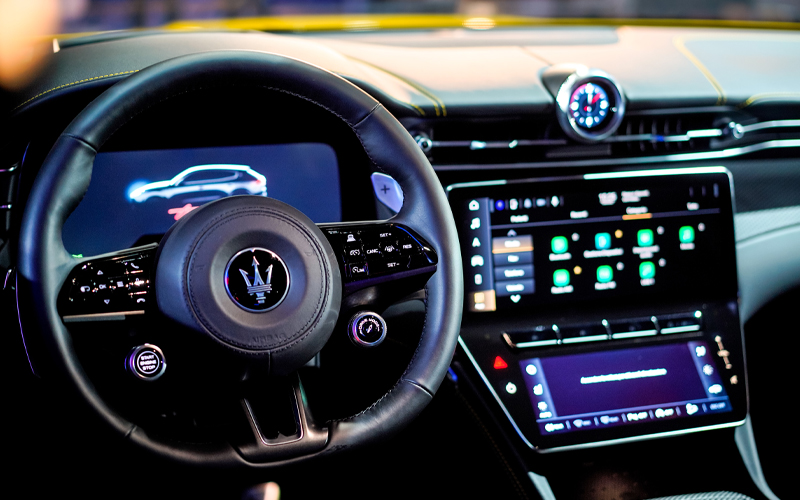 Everything becomes touch-based, with a high level of visual purity. The technology is controlled by three displays: a 12.3-inch central screen, the largest ever seen in a Maserati, an 8.8-inch display for the supplementary controls, and a third for the rear-seat occupants. A cutting-edge heads-up display is offered as an option, and it ranks among the finest in terms of brightness, contrast, and viewing angles. The Maserati Intelligent Assistant (MIA) Multimedia system, as well as the state-of-the-art infotainment and Maserati Connect, control the in-car experience.
If you're interested in the Maserati Grecale, call Naza Italia – Maserati store in Petaling Jaya, Selangor at 03 7956 8599 or 1700 81 5051. For the most up-to-date information about Maserati Malaysia, visit www.facebook.com/maserati.malaysia and @maserati.malaysia (Instagram).