Last September, moviegoers across the nation rejoiced when it was announced that cinemas would reopen after a year of closures. While streaming services helped tide us over as we caught the latest releases from the comfort of our homes, there's really no replicating the experience and excitement of watching the season's biggest blockbuster on an even bigger screen.
And if there's anything that might give us hope that we're slowly but surely crawling our way out of this Covid hole, it's the fact that film releases are finally getting back on track after a delay-heavy 2020 and 2021.
The buzziest blockbusters slated to arrive this year include Robert Pattinson's debut as The Batman, James Cameron's long awaited Avatar sequel, and Jordan Peele's horse ranch horror picture. Keep reading for all the movies we're most excited to see in 2022.
Gotham's Guardian returns to the big screen for his first solo outing in eight years, this time played by Robert Pattinson. The film, set outside the DC Extended Universe, revolves around Batman in his younger years, hunting down serial killer as he struggles to find a balance between rage and righteousness. It is during this time that Batman encounters his most well known villains, namely The Riddler, Carmine Falcone, Penguin, and Selina Kyle. The movie, reportedly set to be the first of a trilogy, is directed by Matt Reeves and also stars Zoë Kravitz, Colin Farrell, Paul Dano, and John Turturro.
In this trope-filled action-adventure-comedy-romance film, Sandra Bullock plays Loretta Sage, a successful but reclusive author of adventure novels who gets kidnapped by a billionaire and is unwillingly tasked with finding an ancient city's lost treasure from her latest book. Her book's Fabio-esque cover-model, played by Channing Tatum, takes off to rescue her and prove once and for all he's not just a pretty face. The pair wind up stuck together on an island jungle, relying on each other not just for survival but also to uncover the hidden treasure before it's gone forever. Bullock and Tatum are also joined by Daniel Radcliffe and Brad Pitt in this action-comedy flick with a somewhat cheesy 2000s throwback premise.
Everything Everywhere All At Once – March
Our very own Michelle Yeoh gets to dive into the multiverse this year in the upcoming American science fiction movie Everything Everywhere All at Once. Yeoh plays a Chinese American woman, Evelyn Wang, who gets thrown into a wild adventure where she has to save the world by stepping into a number of universes, engaging with the different lives she could have had in each of them. Directed by Daniel Kwan and Daniel Scheinert, or the Daniels, the film also features a number of Asian-American actors such as Stephanie Hsu, Harry Shum Jr, James Hong, and Ke Huy Quan, in addition to Jamie Lee Curtis and Jenny Slate.
Fantastic Beasts: The Secrets of Dumbledore – April
Hot off the heels of the Harry Potter 20th Anniversary reunion last month, the release of Fantastic Beasts: The Secrets of Dumbledore in April will make 2022 a very good year for fans of the Harry Potter universe. In this third Fantastic Beasts film, Professor Albus Dumbledore is intent on preventing Grindelwald from taking control of the wizarding world. He enlists magizoologist Newt Scamander and a team of wizards to help him on his mission to defeat Grindelwald. On their journey, they encounter a number of old and new beasts, as well as Grindelwald's growing army of minions. Eddie Redmayne and Jude Law will reprise their roles as Scamander and Dumbledore, though Johnny Depp will not return as Grindelwald. Instead, Mads Mikkelsen will take his place as the villain in this upcoming fantasy film directed by David Yates.
Directed by Robert Eggers, best known for his acclaimed horror films The Witch and The Lighthouse, The Northman centres around a Nordic prince in 10th century Iceland seeking revenge for the murder of his father. Boasting a cast of names like Alexander Skarsgård, Nicole Kidman, Anya Taylor-Joy, Willem Dafoe, and Björk, this Hamlet-adjacent Viking epic will have thrills, action, mysticism and everything to indicate another critical hit from Eggers.
Doctor Strange in the Multiverse of Madness – May
The first in Marvel's film line-up this year, Doctor Strange 2 starring Benedict Cumberbatch will involve tie-ins from events in Disney+'s WandaVision, Loki, and possibly its animated series, What If…?, while picking up after the events of the recently released Spider-Man: No Way Home. In this Sam Raimi-directed instalment, Strange struggles with the far-reaching consequences of past multiverse meddling, and journeys into the perilous folds of alternate realities to take on a new adversary. The trailer heavily hints that Patrick Stewart's Charles Xavier will show up, while we know that Elizabeth Olsen's Scarlet Witch will play a significant role in the film.
After multiple release date postponements, it seems we might finally get to see Tom Cruise back in the cockpit this May. The sequel, set more than three decades after the original cult favourite film, finds Pete "Maverick" Mitchell as a test pilot and instructor to a batch of Top Gun graduates. Among his trainees is the son of his best friend, the late Radar Intercept Officer Lt. Nick Bradshaw, otherwise known as "Goose". Maverick is pushed to face the ghosts of his past and his own deep-seated fears as they prepare for an epic mission like no other. Val Kilmer returns as the Iceman, while Miles Teller, Jennifer Connelly, Jon Hamm and Ed Harris are also set to co-star.
Jurassic World: Dominion – June
In the last film of the Jurassic franchise, Jurassic World: Fallen Kingdom, we saw the dinosaurs finally set free, roaming the continent unrestricted. The final instalment takes place four years later, with the creatures now living side by side with humans in a fragile moment in time where the future is undetermined. Will human beings continue to be the world's apex predators or are they standing at the cusp of their own destruction? Much of the buzz for the movie comes from the news that original Jurassic Park stars Laura Dern, Sam Neill, and Jeff Goldblum will share the screen once again, joining main characters Chris Pratt and Bryce Dallas Howard.
Although Pixar's Toy Story franchise is fully completed, and Chris Evan's time as Marvel's Captain America has officially come to an end, it seems Disney isn't quite ready to let go of either of them just yet. The solution? A Buzz Lightyear origin story. Sort of. In the new animated movie, Evans will voice the real Buzz Lightyear, the astronaut who inspired action figure Buzz in Toy Story. The film follows space ranger Buzz's legendary adventures as he embarks on the intergalactic journey that made him a hero to generations of fans. Lightyear will also include the voice talents of Keke Palmer, Dale Soules, Taika Waititi, Uzo Aduba, and James Brolin.
The King of Rock and Roll gets the Baz Luhrmann treatment in the upcoming musical biopic exploring the life and career of the cultural icon. In Elvis, the story unfolds through the lens of the complex relationship between Elvis Presley, played by Austin Butler, and his manager, Colonel Tom Parker, played by Tom Hanks, as America undergoes a wider cultural transformation and shedding of innocence. We will also see the central role of Priscilla Presley, played by Olivia DeJonge, in the star's life. With Luhrmann's glamorous, quick-paced signature style combined with Elvis' larger-than-life stage persona, this feature film is sure to take us on a hip-gyrating, leg-shaking theatrical ride.
Thor: Love & Thunder – July
Taika Waititi is back in the director's chair for another Thor film starring Chris Hemsworth, which is not surprising given the positive reception he got for 2017's Thor: Ragnarok. What was a surprise, however, was the news that Natalie Portman, who had previously parted ways with the Thor franchise, would be returning as Jane Foster. The character will have no small role, either, as she is said to get her own superpowers and become 'The Mighty Thor' in this fourth instalment. Chris Pratt, Karen Gillan and Dave Bautista from the Guardians of the Galaxy will also join Chris Hemsworth's Thor to battle Gorr the God Butcher, played by Christian Bale. Matt Damon, Melissa McCarthy and Russell Crowe are also said to have cameos in the film.
Award-winning filmmaker Jordan Peele, the mastermind behind game-changing horror hits like Get Out and Us, is now set to redefine the summer movie with his new expansive horror epic, Nope. Daniel Kaluuya, the Oscar winner who was cast as the lead in Get Out, stars alongside Keke Palmer and The Walking Dead's Steven Yeun in this thriller flick, where caretakers of a quiet California horse ranch discover a mysterious force affecting the behaviour of humans and animals.
Black Panther: Wakanda Forever – November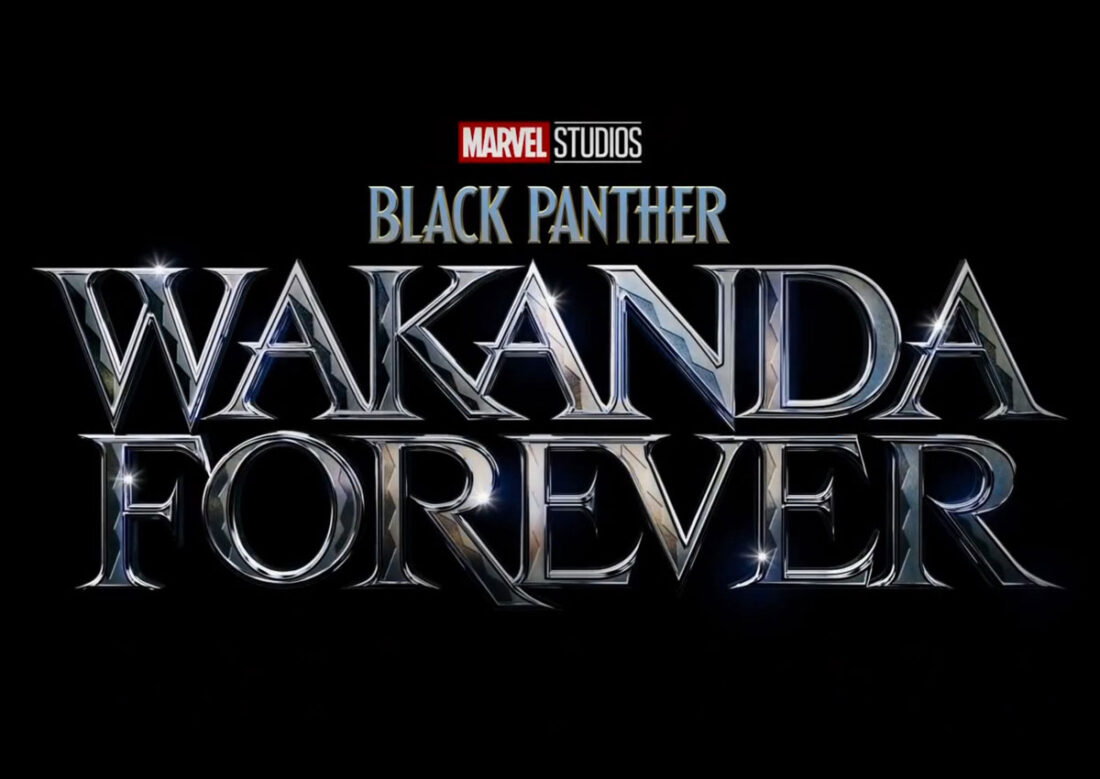 After Chadwick Boseman's tragic passing in 2020, a big question among fans was how Marvel would continue the Black Panther's story in the upcoming sequel. While very little information about the film has been revealed, it is believed that T'Challa's young sister Shuri, played by Letitia Wright, will take on the leading role. Thankfully, Marvel Studios president Kevin Feige has confirmed that out of respect, Boseman's character wouldn't be recast or filled in with CGI, so it remains to be seen how the character's absence will be addressed.
Considering the original 2009 Avatar movie's status as the world's highest grossing movie, it seems almost inconceivable that it took this long for a sequel to come out. In this follow-up, we find Jake Sully and Neytiri living in Pandora, now with their own family. When an ancient threat reappears, Sully is compelled to fight a difficult war against the humans. The movie will also explore more of Pandora's geographic landscape, including its volcanic and underwater environments. Sam Worthington and Zoe Saldaña will reprise their main characters roles, along with Sigourney Weaver and Stephen Lang. It was also announced that Kate Winslet, the star of Cameron's other box-office breaking film, Titanic, will join the cast.
Aquaman and the Lost Kingdom – December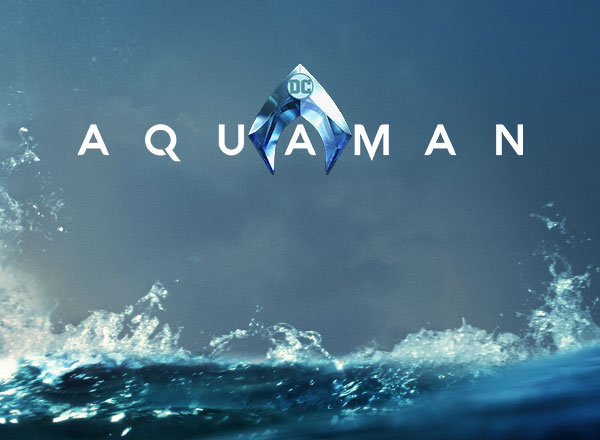 Malaysian-born Australian director James Wan returns to direct this Aquaman sequel that's set to release at the end of this year. Plot details about the Jason Momoa-led DC superhero film have been scarce as of yet, other than this ambiguous description: "When an ancient power is unleashed, Aquaman must forge an uneasy alliance with an unlikely ally to protect Atlantis, and the world, from irreversible devastation." Known for his horror films, Wan has shared that the story will be inspired by the 1960s cult horror film Planet of the Vampires. Returning to star alongside Momoa is Amber Heard, Patrick Wilson, Nicole Kidman and Yahya Abdul-Mateen II as Princess Mera, Orm Marius, Atlanna and Black Manta respectively.
Killers Of The Flower Moon – TBC
Martin Scorsese rallies silver screen veterans Robert De Niro, Leonardo DiCaprio, Jesse Plemons and Brendan Fraser for an American Western crime drama film based on David Grann's 2017 bestselling non-fiction book, Killers Of The Flower Moon. The story, set in 1920, follows an investigation into the mysterious murders of the Indigenous American Osage tribe in Oklahoma. The film, which will mark Scorsese's sixth collaboration with DiCaprio and his tenth with De Niro, is still currently without a release date, though it is expected to come out sometime this year.