Moschino kisses Gufram.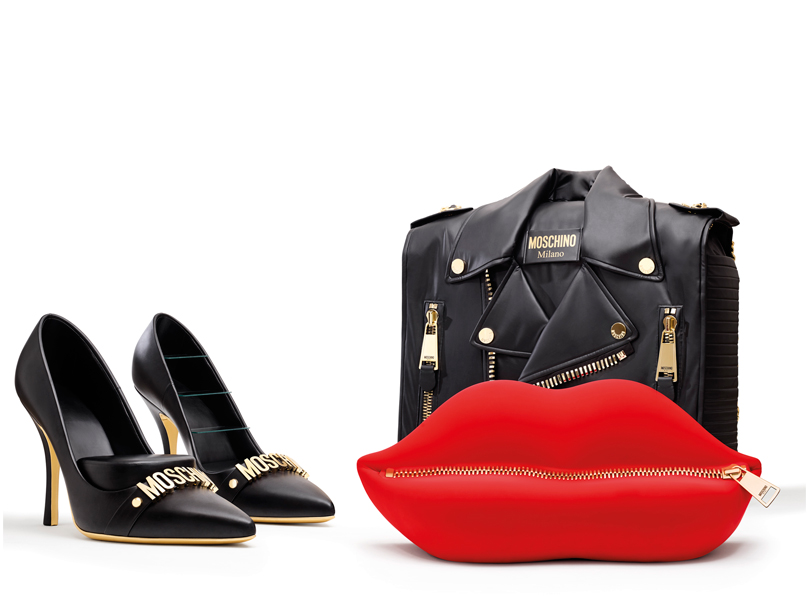 Taking his pop culture influence from fashion to furniture, Jeremy Scott once again leaves us in awe with everything he leaves his name on. Upping the ante in the world of décor, Moschino teams up with Italian furniture manufacturer, Gufram (also know for their pop art sway) for a special capsule collection – Moschino kisses Gufram.
Totally kitschy and incomparably cute, the collection comprises four pieces – a cabinet in the form of a biker jacket, an ottoman and glass shelf that comes as a set of high heels and a pair of lips zipped shut that also functions as a couch.
The couch isn't just the star of the collection for its beyond cute design – it is a redesigned Bocca classic couch by Studio65. Now you know why the collection is called Moschino kisses Gufram.
The Biker cabinet, a rather precise rendition of Moschino's iconic Biker bag, comes with glass shelves with its key elements of studs, zippers, collars and pockets. The heels on the other hand are crafted from leather and comes with gold-plated heels.
Here is what Jeremy Scott has to say:  "The lips sofa is one of the most indelible design creations of all time! I was honoured to leave my finger print on this icon with this limited edition 'Zipped Lips!' version on the Bocca. Making a play on the phrase zip your lips and the zipper that links back to the Biker Bag, it is this simple addition that brings it into the Moschino family. Gufram's furnishings strike all the cords that I subscribe to design: they are playful, ironic and iconic." Adding, "This partnership between Moschino and Gufram is a true celebration of pop culture".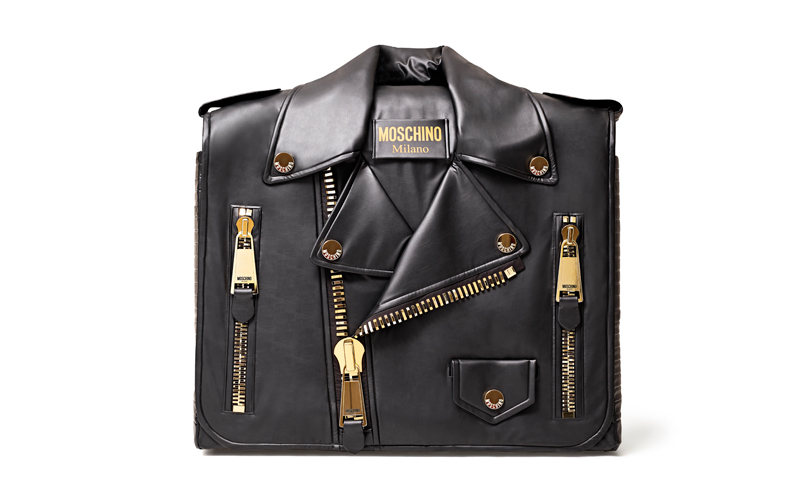 Biker Cabinet
Biker Cabinet
Zipped Lips
Zipped Lips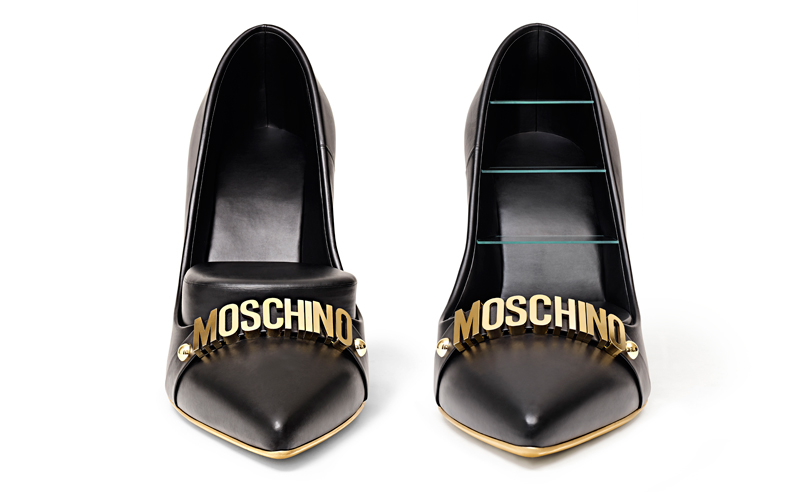 High Heels
High Heels
Images: Courtesy of Moschino