The MINI brand enterS the new year by giving its sole electrified offering, the MINI Electric, a light makeover in its new 2023 model year guise. The most obvious change here is the MINI Electric's adoption of a new Nanuq White hue for its exterior. This gets matched with yellow and black contrasting exterior accents and the striking 17-inch alloy wheels design that sets this electric-powered variant apart from its combustion-powered twin.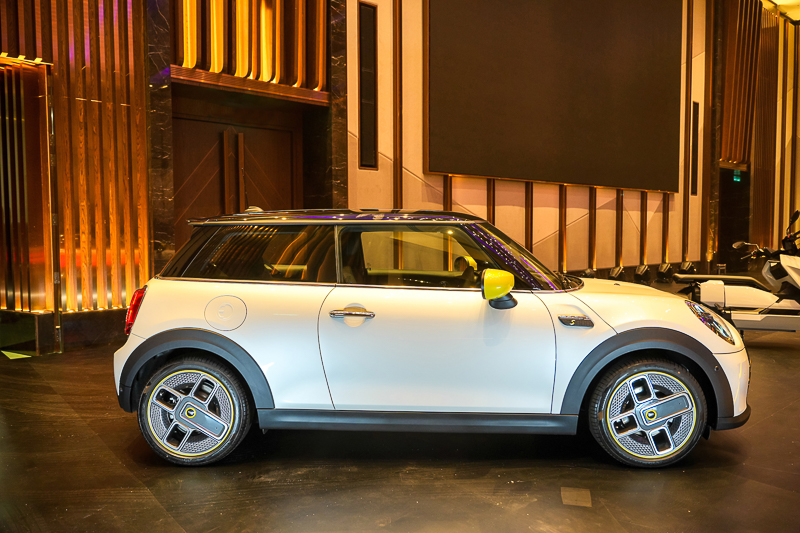 Little else has changed with the exterior of this lightly updated 2023MY MINI Electric model. Key design touches retained here include its signature Union Jack-shaped taillight graphics, sporty three-door hatchback silhouette, and the contrasting black and yellow accents mentioned such as the roof and mirror caps.
With the new panoramic glass sunroof, it now adds new light to an otherwise stylish cabin to begin with, thus elevating the MINI Electric's cabin ambience further. Apart from that, the 2023MY MINI Electric sees its features list updated with several new additions. Included now is a panoramic glass sunroof feature, as well as heated seats. Beyond those additions, the cabin sees no changes with MINI Malaysia continuing to offer the MINI Electric with Carbon Black leatherette finishes and Anthracite headliner. 
Underneath the hood, the 2023MY MINI Electric also sees no changes here. It continues to harness a synchrous type front-mounted electric motor and a 28.9 kWh lithium-ion battery pack, the former rated at 184 HP and 270 NM.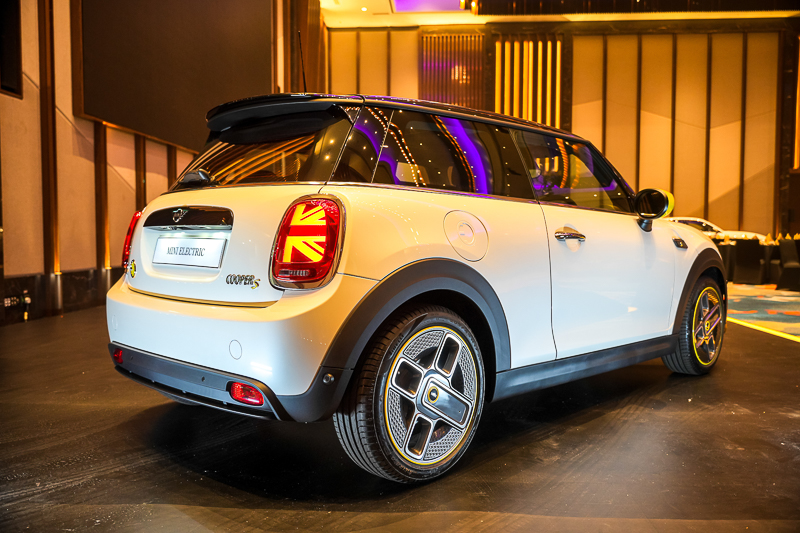 Altogether, the package allows for nought to 100 KM/H despatched in 7.3 seconds whilst V-Max is electronically governed at just 150 KM/H. In terms of range, the package mentioned promises up to 232 KM on a single full charge. The final change comes in the price figure of this lightly updated 2023MY MINI Electric commands, which now reads at RM199,164 – a 4.1% hike from the outgoing version's price. Said figure includes a 4-year extended warranty coverage with road tax exempted.