The exhibition aims to tell the story of the F1 legend's extraordinary record-breaking career.
The Ferrari Museum in Maranello, Italy, has opened its doors to a special exhibition dedicated to Michael Schumacher, drawing fans and representatives of Scuderia Ferrari Club from all over the world
The exhibition is both a celebration of the German driver's 50th birthday and a mark of gratitude to the most successful Prancing Horse racer ever. Schumacher indeed has a special place in Ferrari's history, with yet unequalled seven world titles, 91 victories, and 155 podiums standings.
Amidst the showcase will be told the story of Schumacher's extraordinary record-breaking F1 career, complete with the cars in which he carved that level of success.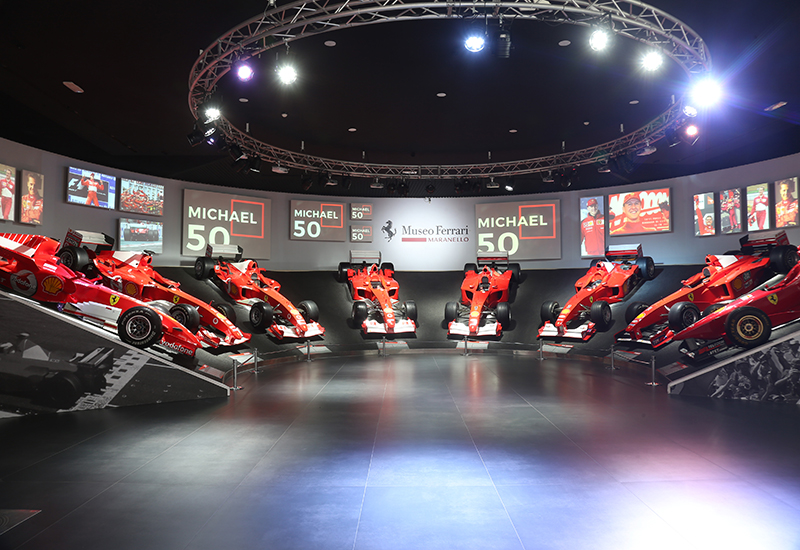 For starters, the Hall of Victories in the museum will display some of the most important Ferrari single-seaters driven by Schumacher in his eleven years with the team. 
There is the F310 from 1996 that he won three GPs with, and the F399 that won him the Constructors' title in 1999 to set Formula 1's oldest team off to an exceptional run of victories.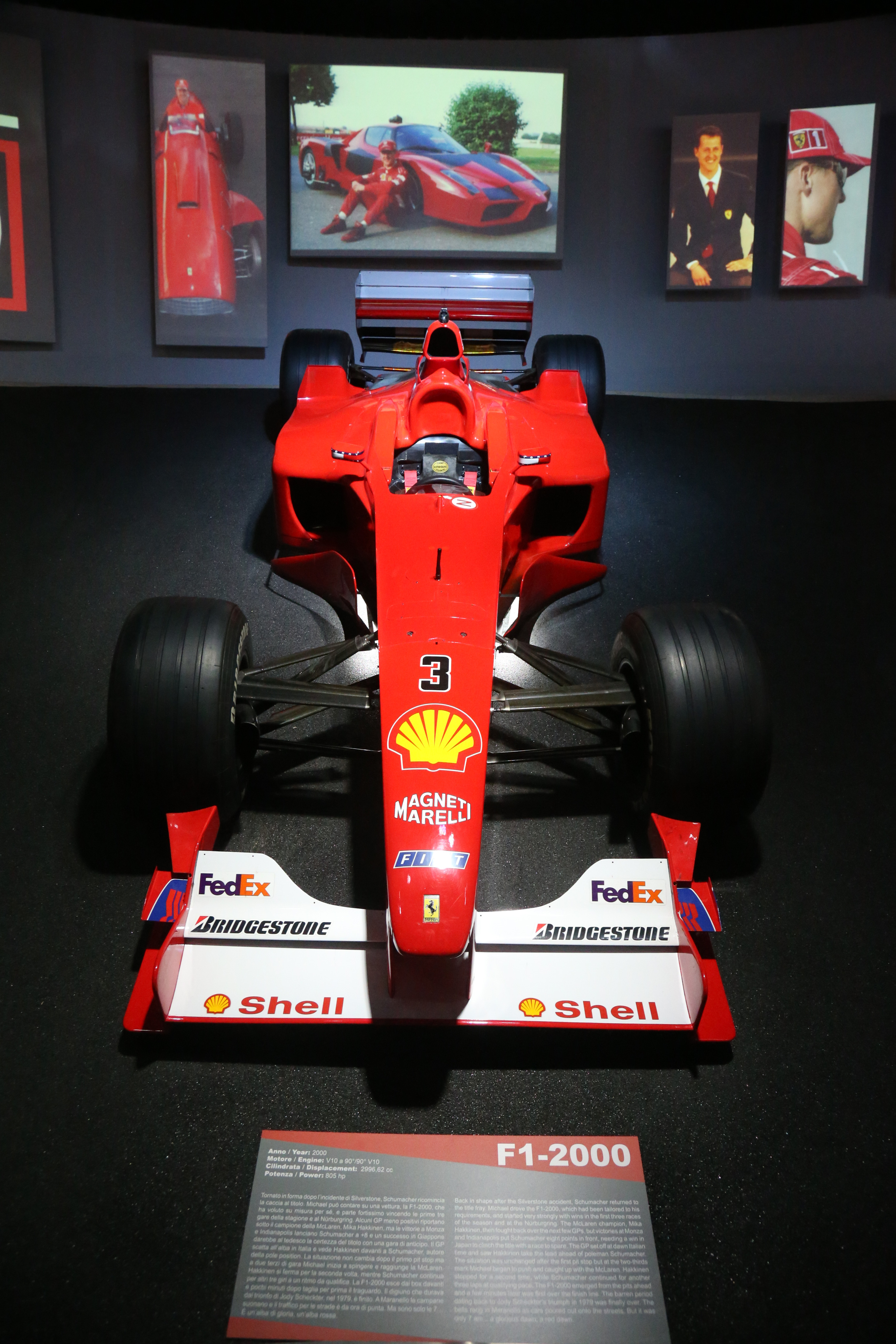 There is also the F1-2000, what Ferrari calls the 'Alba Rossa' (Red Dawn), in which Schumacher got Ferrari its first world title at Suzuka, Japan. 
Then, of course, there are the record-breaking F2002 and F2004, and the 248 F1 of 2006, in which he triumphed at the Chinese GP for his 72nd and final victory with Ferrari.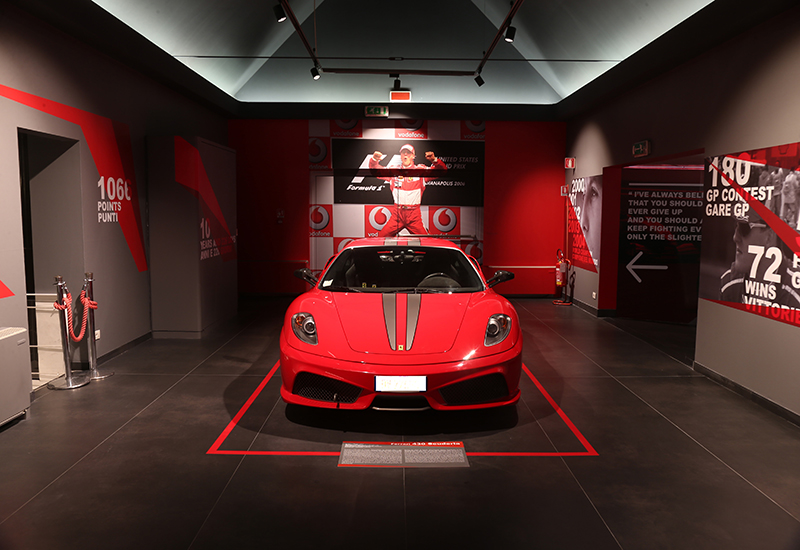 Fans will also be introduced to a lesser-known side of Schumacher, that of a developer. After leaving Formula 1, the German driver remained at Ferrari not only to help the Scuderia but also to contribute to the development of various road cars, such as the 430 Scuderia in 2007 and the Ferrari California in 2008.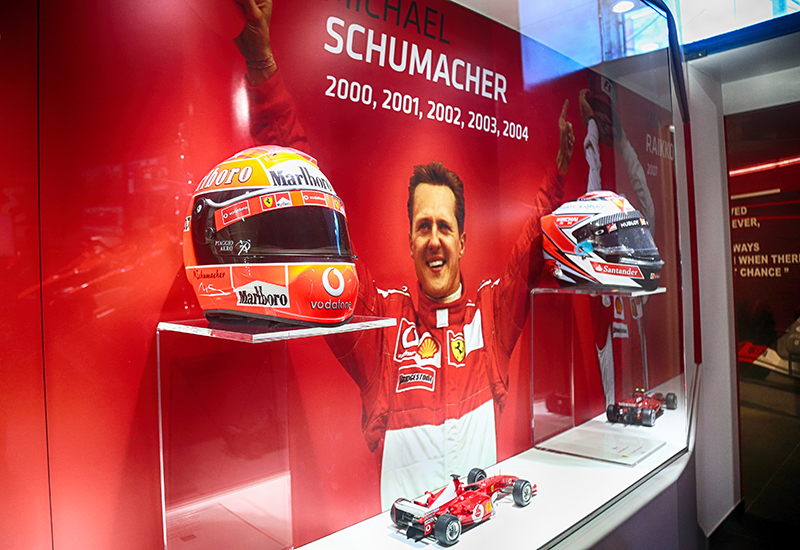 The exhibition will run alongside 'Driven by Enzo' and 'Passion and Legend', which are already open at the Maranello Museum.
 'Michael 50' has been organised in partnership with the Keep Fighting Foundation.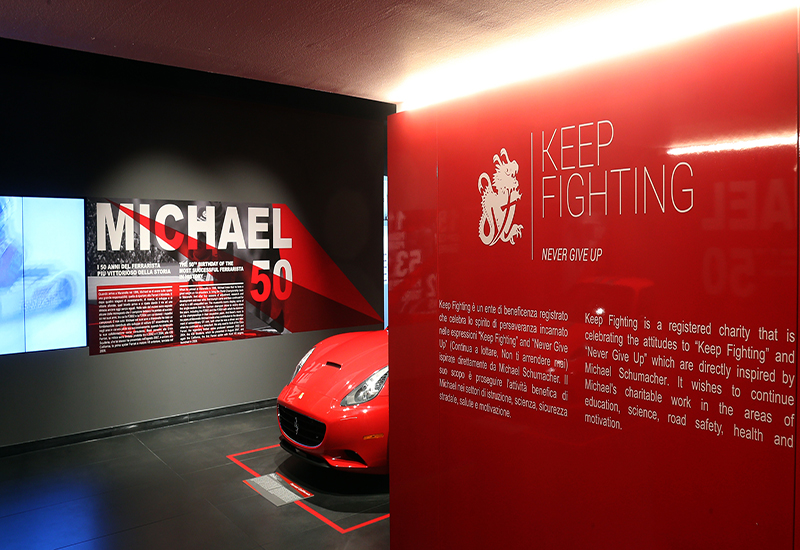 This tribute comes after more than five years since Schumacher suffered a near-fatal brain injury in a skiing accident following his retirement from racing. Little progress is known about his condition since, as his family keeps a tight lid on his privacy for recovery purposes, but we along with many of his fans, will continue praying for his full recovery. 
Learn more about the exhibition or get your tickets at the official website here.
(Source: Ferrari)