Fresh off the release of two sporty models from the E-Class, the E 200 Avantgarde and E 300 AMG Line, Mercedes-Benz Malaysia has now launched the new Mercedes-AMG E 63 S 4MATIC+, complete with a new facelift and the most powerful E-Class engine yet. As the newest addition to the Mercedes-Benz Dream Cars collection, the E 63 S promises exceptional performance and high-level vehicle dynamics. 
"Not only has the vehicle become more powerful, comfortable and intelligent, it will also provide our customers with a new level of driving experience," says Michael Jopp, VP of Marketing and Sales at Mercedes-Benz Malaysia. "Together in our pursuit of the maximum Driving Performance, this new vehicle is a guaranteed head-turner."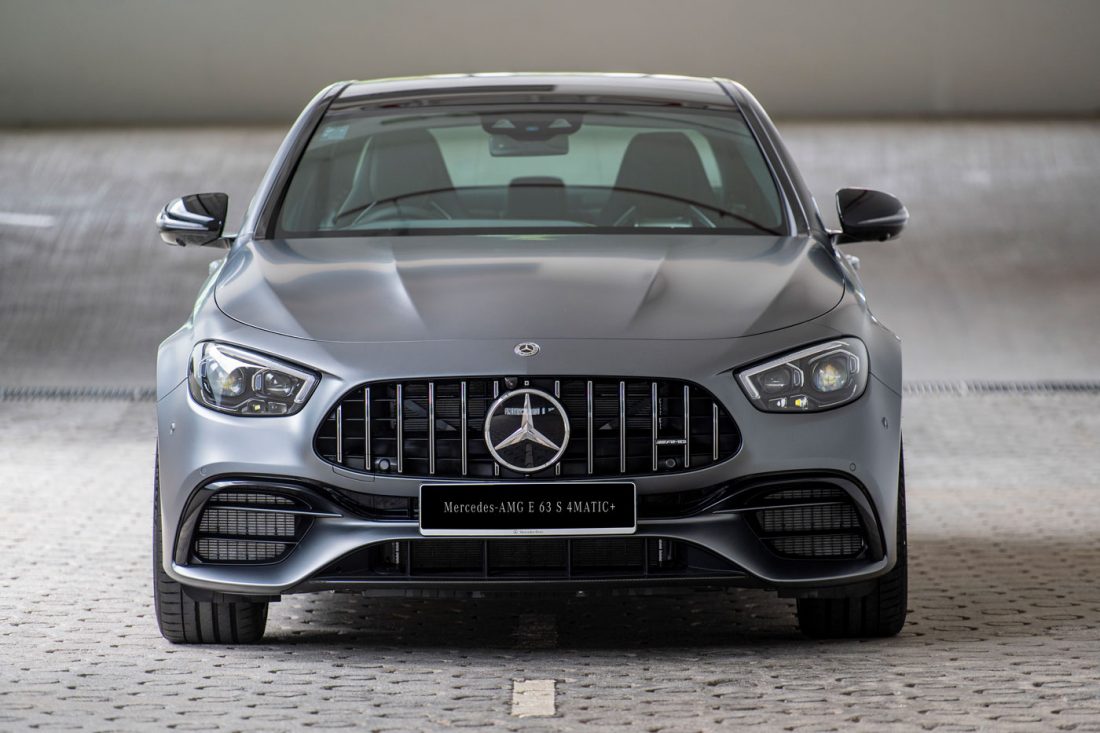 Debuting a new look worthy of its power, the E 63 S commands attention with its redesigned LED headlamps and a vertical-bar AMG grille, while the rear's horizontal LED tail lamps provide a sporty flair. Additionally, the twin power domes in the hood, flared side sills, and rear apron with a functional diffuser reflect a commitment to aerodynamics and visual detail. 
With the AMG Night Package, owners can add a high-gloss black finish on selected exterior elements such as the mirror housings, window frames and trim elements within the front apron, creating striking contrasts or complementary hues depending on paint colour.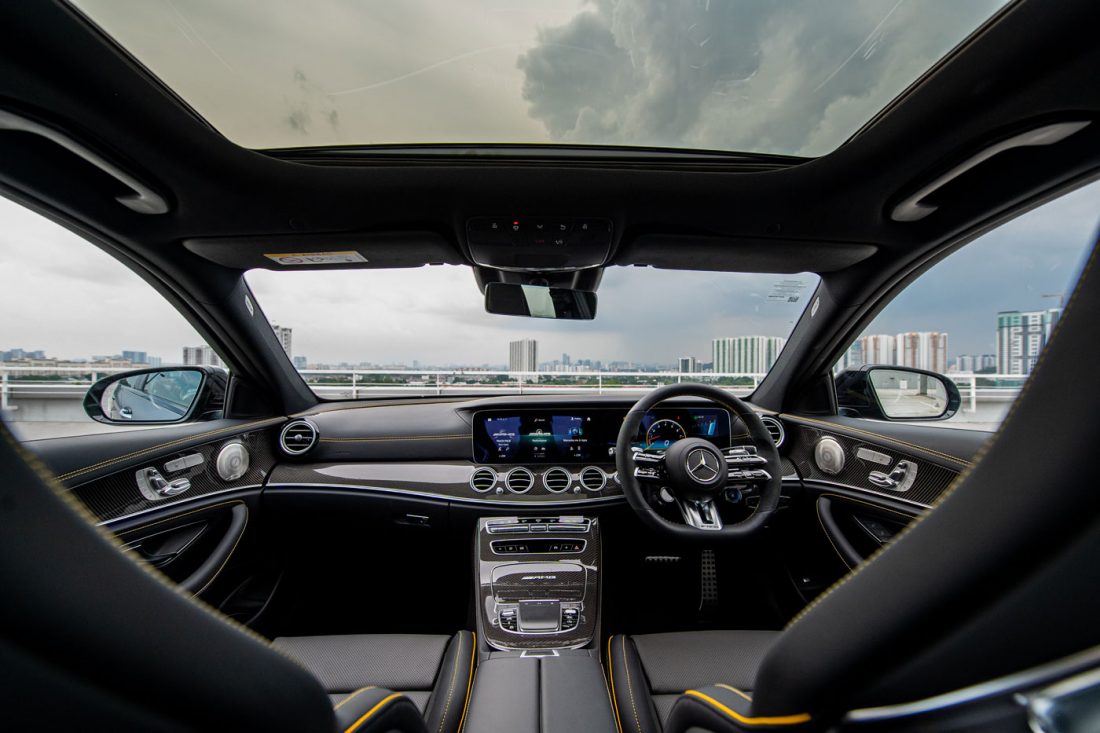 Thanks to its AMG 4.0 litre V8 biturbo engine, which reaches 450 kW (612 hp) and a maximum torque of 850 Nm, the E 63 S can accelerate from 0 to 100 km/h in 3.4 seconds. Reducing the exhaust gas back pressure and maximising the gas cycle, two exhaust gas turbochargers featuring twin-scroll technology provides optimal output and response from the engine. The performance models also feature an electronically regulated rear axle-locking differential that reduces slip on the wheels when cornering, allowing the driver to accelerate out of bends more efficiently.
Fitted with dynamic engine mounts, the car reconciles the conflicting needs of achieving the softest possible connection to the powertrain for comfortability, and the most rigid connection possible for optimum driving dynamics by adapting stiffness according to driving conditions. The AMG Dynamic Select system also features six drive modes – Slippery, Comfort, Sport, Sport+, Individual, and Race, which modifies the response of the engine, transmission, suspension and steering based on different needs.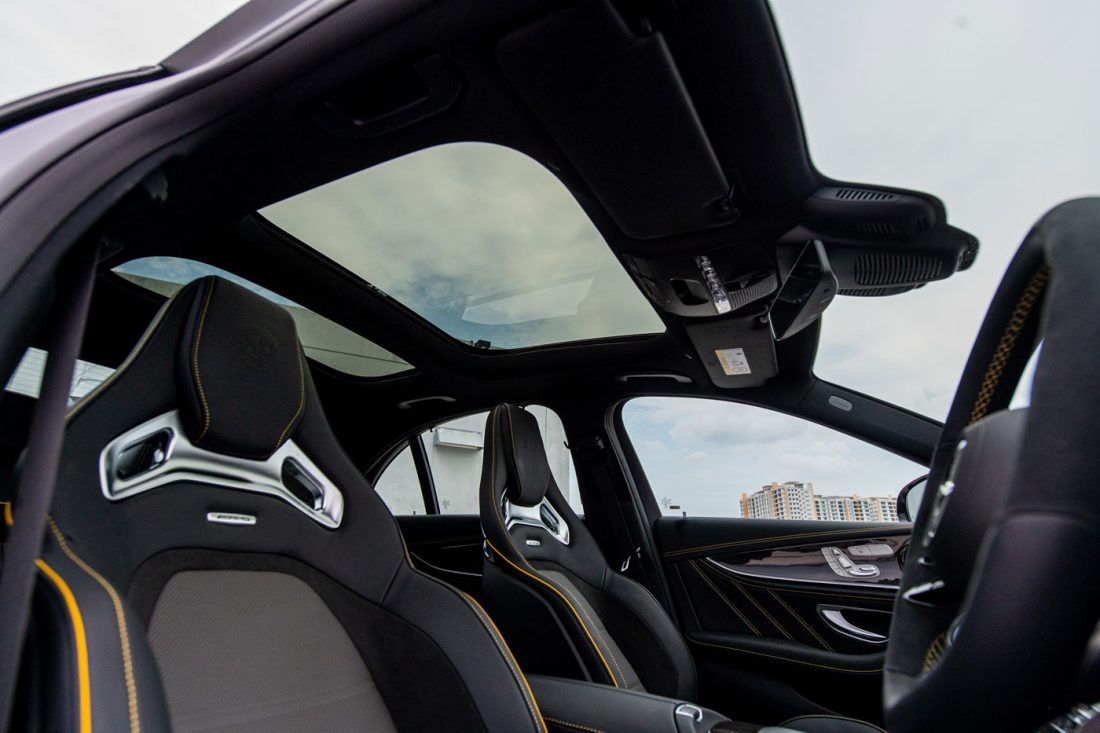 Where comfort meets control
Although the nappa leather AMG seats provide high-level comfort on long drives, the E 63 S' interior enhancements go far beyond upholstery. The new AMG Performance steering wheel with a distinct twin-spoke design also boasts electromechanical speed-sensitive power steering with precise feedback. With steering servo assistance, less steering force is needed at low speeds yet superior control over the car can be maintained at high speeds.
Another standout feature is the MBUX infotainment system, with an instrument cluster and multimedia displays that blend together beneath a shared glass cover, creating a three dimensional Widescreen Cockpit. Utilising intelligent voice control, a touchscreen and touchpad, the driver can bring up with ease AMG displays such as Engine Data, gear speed indicator, Warm-up, Set-Up, G-Meter and RACETIMER.
The Mercedes-AMG E 63 S 4MATIC+ has a starting price of RM 1,118,888.00. More details can be found online at mercedes-benz.com.my
Source: Mercedes-Benz Malaysia