If you were plugged into digital culture around mid-2020, chances are you've heard of the buzzy game that reached stratospheric levels of popularity among young people globally. Among Us, an online space-ship themed mutliplayer game, involves a group of players trying to expose the secret 'imposter' within their ranks, so as to stop them from fulfilling their dastardly mission to kill all the other innocent crewmembers.
Those who have had a turn playing as the in-game 'imposter', might be familiar with the anxiety associated with the role – the fear of being discovered as the fraud and villain of the spacecraft, or the pang of guilt as you sheepishly dodge accusatory questions. 
In the real world, many deal with similar thoughts of imposterism at work, unfortunately with much weightier consequences.
People suffering from 'imposter syndrome' are plagued with a thought pattern of self doubt about their work aptitude and abilities, despite evidence to the contrary. Regardless of any positive feedback received or accomplishments achieved, they feel as though they've somehow fooled everyone and live in constant fear of eventually being outed as a fraud.
The stresses stemming from imposter syndrome can negatively affect a person's psychological well-being. Burnout from overworking, emotional exhaustion and a loss of motivation to work can be brought on by such a mindset.
Dr Johnben Loy, founder and clinical director of Rekindle Centre for Systemic Therapy, says a lack of joy and self-assurance can result from imposter syndrome.
"When you feel confident about something, it's easier and more fun," he says. "But when you're doubting, you're always going to be labouring under a sort of weight."
In his own life, Dr Loy can relate to the feeling of being an imposter in certain areas like business, despite objective proof of his success. "I think it does hold me back. I think it even gives me a sense of dread, and that if I did it, what if I fail? So it stops me."
Such feelings of imposterism can act as a barrier keeping highly qualified individuals from achieving their goals and maximising their potential. If you feel thoroughly inadequate in your current position, why would you think to reach any further?
How do we tackle this problem? Dr Loy finds himself agreeing with suggestions put forward that the presence of mentors can play a big role in overcoming imposter syndrome. He echoes the sentiment: "Mentors who are able to share their failures help their mentees feel more at ease".
The revelation that even experienced colleagues and superiors, who seem to have everything together, also grapple with the same challenges, can often be a source of relief to fresh graduates and younger employees.
"Imagine you're sharing your difficulties and a senior tells you, 'Oh yeah, I get that all the time'," he says. The fact that the senior is still thriving in the field several years later is living proof that these problems can be conquered.
"Suddenly you don't feel like an imposter, because you know that other people struggle too."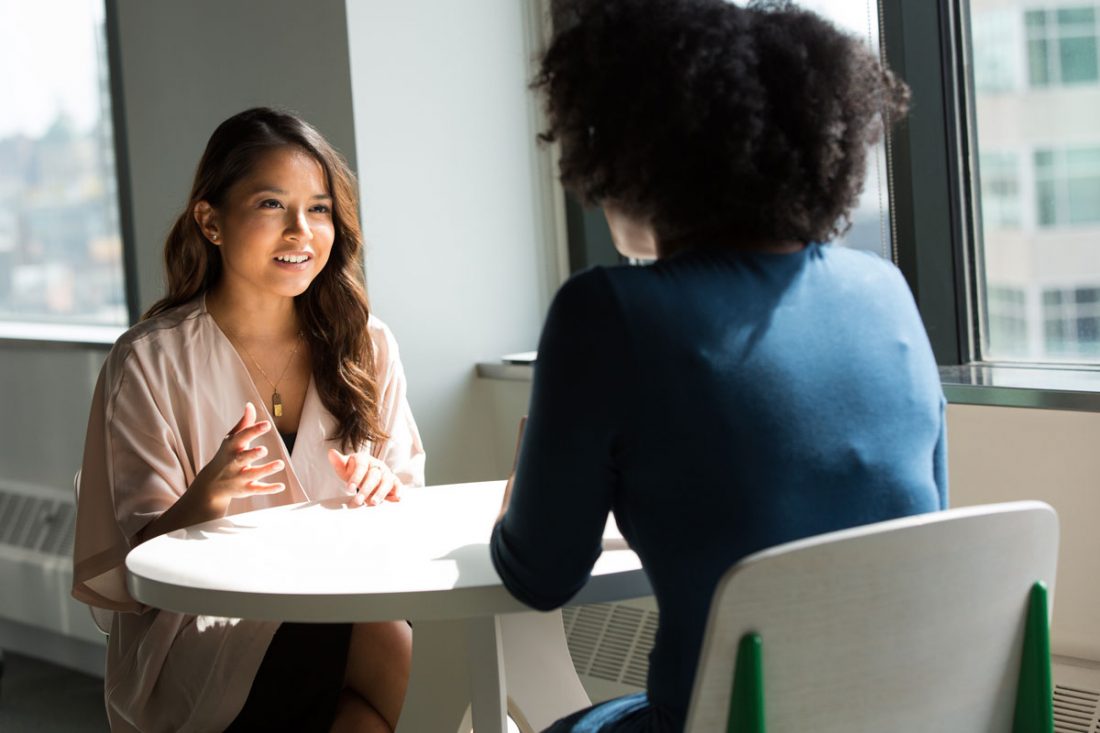 Not feeling 'cut out' for the job is something most people face at some point in their careers. Dr Loy observes that the tendency to not talk about our struggles leaves young employees constantly questioning whether they're doing things right.
For this reason, when counselling new Masters interns and professionals, he makes a point to let them see him facing up to his own errors.
"I show them my mistakes. I'll actually work with a client in front of me, making mistakes and not being at my best, and I'll call that out," he explains. Dr Loy shares that this helps them understand that being challenged is normal. Rather than causing them to feel like imposters, mistakes are recognised as a means to learn and grow.
"I think that really helps, but it requires seniors who are willing to be vulnerable with you," he adds.
While some are fortunate to be in workplaces with a strong mentorship culture and helpful superiors, others might have to take matters into their own hands and initiate a mentor-mentee connection.
'You have to go out and find a mentor,' Dr Loy says. "If someone agrees to be your mentor, you have to chase them. You have to set up the meetings, you have to ask for it."
Finding someone with years of experience and wisdom to meet with you every few weeks can be immensely valuable in tackling the feelings of imposterism. "When you have that kind of relationship with a mentor that's nurturing, you get a lot out of it. But you have to knock on doors, and be very clear about what it is you're looking for."
In addition to candid discussion with people in higher positions, more open dialogue between peers and contemporaries can dispel an individual's belief that they are alone in feeling like an imposter. 
"Create a group. We're all online now, so start a group on an app or platform where you can get together to learn and support each other. Establish practices and values like confidentiality, vulnerability, non-judgement, and safe space into the group, set up some ground rules, " adds Dr Loy. "And then you'll get a good handful of people who are active, you've got a community."
The best way out is through
While mentors and peer support groups will address the issue by opening avenues of communication and raising awareness to its prevalence, it may be that for some, the answer to the problem of imposter syndrome is time.
From his own observations, Dr Loy shares that as we continue on in our career trajectories and attain more experience and achievements, the wrongful belief that you don't deserve to be where you are gradually fades. "After time, you do grow in your recognition that you're okay, and that you're doing a fine job."
The journey may be an uphill one, but with some active strategies, frank conversations, and a supportive network, one can come to believe that they are talented, worthy of their position, and have much to offer.
Feature photo: InnerSloth