Meet Melvin Poh, the former lawyer turned entrepreneur and investor behind The Asian Entrepreneur – a platform crowdsourcing content from industry professionals across Asia.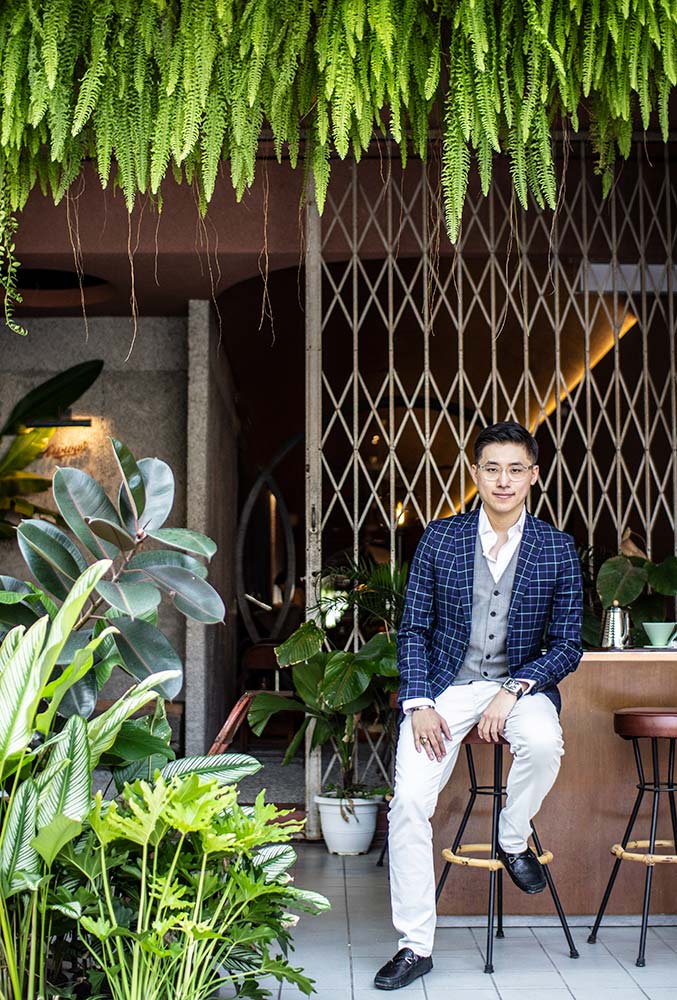 As cliché as it sounds, "failure is the mother of success" is one saying you'll commonly hear among entrepreneurs. Melvin Poh is not the least of them, having co-founded The Asian Entrepreneur after the tragic experience of a failed business venture that cost him his life savings.
Eight years ago, before the former lawyer would come to be recognised in the prestigious Forbes 30 Under 30 Asia 2019 list, he was presented with a business opportunity in Hong Kong.
"I think one of the most captivating areas for me when I was growing up has always been business. It was a field where there's really no limit to what you learn about it (in general) and from the inside," the 27-year-old tells us.
That said, he acknowledged that he knew very little about how to start a business then. Thus, being the self-proclaimed aspiring polymath and knowledge junkie that he is, he buried himself in research, reading every book, publication and online resource he could find about the market he was venturing into.
Finally, thinking he was fully prepared, he took his first step into entrepreneurship. Alas – the business failed within a year.
From an alien's perspective of Asia…
"It was a very traumatising and daunting experience but a very enlightening one as well," he reflects on the nosedive. "And I say enlightening because it made me realise that first of all, despite all the resources we have, we know very little about Asia."
The would-be Asian entrepreneur himself identifies as an alien to the region – a person with lost identity, if you will.
Despite being born in Malaysia, he spent most of his life living abroad in five different countries, namely New Zealand, Australia, Hong Kong, the UK and the US, before moving back to his motherland. Notice this: four of these countries are outside Asia.
"When people look at Asia, they see it as this one big region. But Asia has very, very different markets. Somewhere as close as Indonesia is fundamentally different in business from Malaysia," he observes.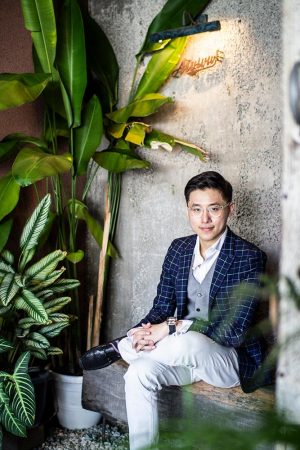 "Perhaps because I come from this outside perspective, I don't have this internal bias where I assume every market is the same. I approach it with a neutral perspective where I try to learn all I can about the market differences," he adds on a personal note.
At the same time, he recognised the deficiencies of knowledge presented in conventional, top-down publications, which presented "a very macro look at the industry". While useful, he saw a greater need to gain information from individuals who worked within the industry itself.
"It was these realisations that inspired me to try and tackle the challenge of addressing this knowledge gap that existed not just for one Asian market, but all of Asia," he says.
And that led him to start The Asian Entrepreneur, an international media platform that crowdsources business-related content from entrepreneurs and industry professionals across Asia.
…to an insider's approach to media
Now in its seventh year, TAE lays claim to the largest database of profiled Asian entrepreneurs in the world and has an active readership in more than 26 countries.
"Rather than mould ourselves to become like conventional magazines, we adopted the internet and used it to the fullest extent of what it is designed to do, which is really to draw on the peer-to-peer connections of individuals," he elaborates on the platform's framework.
"We model ourselves after Wikipedia, so instead of having a chief editor that decides everything for our platform, we actually foster and encourage contributions from everyone from all parts of Asia. We act as moderators, curators and brokers of this knowledge."
But this framework presents an obvious challenge: how does TAE determine what kind of content is relevant and worth incorporating on its platform?
"For us, content integrity means content that isn't frivolous, that isn't commercial and that isn't agenda-driven."
Melvin admits this has always been its biggest challenge, yet not one that hasn't already been addressed by the forefathers of crowdsourcing – the likes of Jimmy Wales, founder of Wikipedia (who is his personal idol) and Aristotle.
The deciding factor lies in the definition of content integrity.
"For us, content integrity means content that isn't frivolous, that isn't commercial and that isn't agenda-driven. As long as the content we receive meets these criteria, we welcome it. Our main focus is to try and make our platform as diverse, flexible and democratic as possible," he says.
Aside from fact-checking and ensuring the content is presented in a readable format, there is little intervention to what you read on the platform. This reduces the human capital needed to run the organisation, but that's not to say funding isn't necessary.
In order to scale up while providing free access and keeping traditional advertising at a minimum, TAE ties itself to private investment companies to fund its social operations.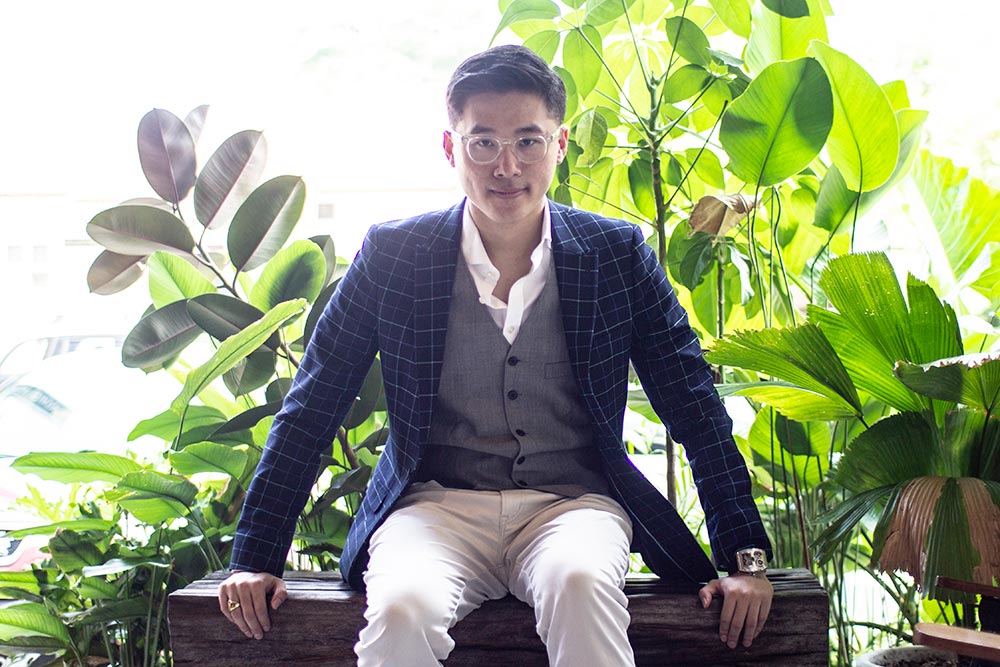 Success depends on how you perceive failure
Moving forward, TAE hopes to establish its presence in traditional media through the publishing of academic books and business texts. It also seeks to find methods to foster the accessibility to these resources when they are made available in the next three years.
Nevertheless, its ultimate goal has remained constant since its inception: to educate people. The continuous actualisation of that is what Melvin perceives to be his greatest achievement yet.
He recounts the day he received an email from a reader from a quaint town in Mongolia that he had never heard of before, who had successfully founded a fintech company in Singapore thanks to the insider knowledge offered on the platform.
"To me, this shows that we have achieved our mission. And what really makes me so passionate about it is to see that knowledge actually empowers and it can take people really far," he grins proudly.
If there's one piece of advice that he would leave with budding entrepreneurs like the Mongolian reader and his younger self, it's to reconsider how you perceive failure in a definitive sense of the word.
"The funny thing about us entrepreneurs that make us human is that we have this excessive desire and bias for certainty, in business and in life. A lot of people plan something and it becomes something else – and they see that as failure," he divulges.
"But the thing about entrepreneurship is that it is fundamentally intrinsically-driven and incredibly uncertain compared to a typical job where you have set responsibilities. The ones that succeed are the ones who are able to recognise this and not see unintended outcomes as failures."
Melvin Poh may have "failed" at his first business venture, but that didn't stop him from attaining success thereafter with The Asian Entrepreneur.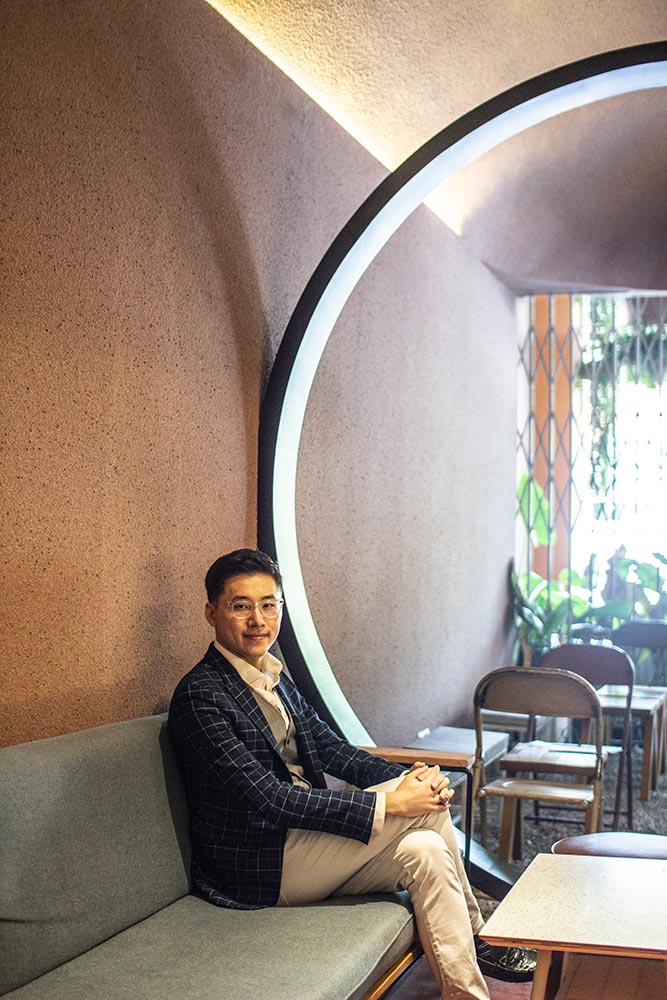 Learn more about The Asian Entrepreneur here.
Photography: Gan Yew Chin