In a relentless pursuit of lightness and electrifying power, McLaren has reached new levels of aerodynamic efficiency with the debut of its first-ever series production high-performance hybrid – the McLaren Artura.
While this isn't the first plug-in hybrid by McLaren, this supercar isn't just a mere upgrade, but a whole new entity on its own. It's an innovative beast that promises the functionality and performance of a high-performance hybrid powertrain, but without the weight penalty that's often dragged behind that technology. This meant that it called for an alternative to the turbocharged eight-cylinder configuration that's used in previous electrified cars such as the P1 and limited edition Speedtail.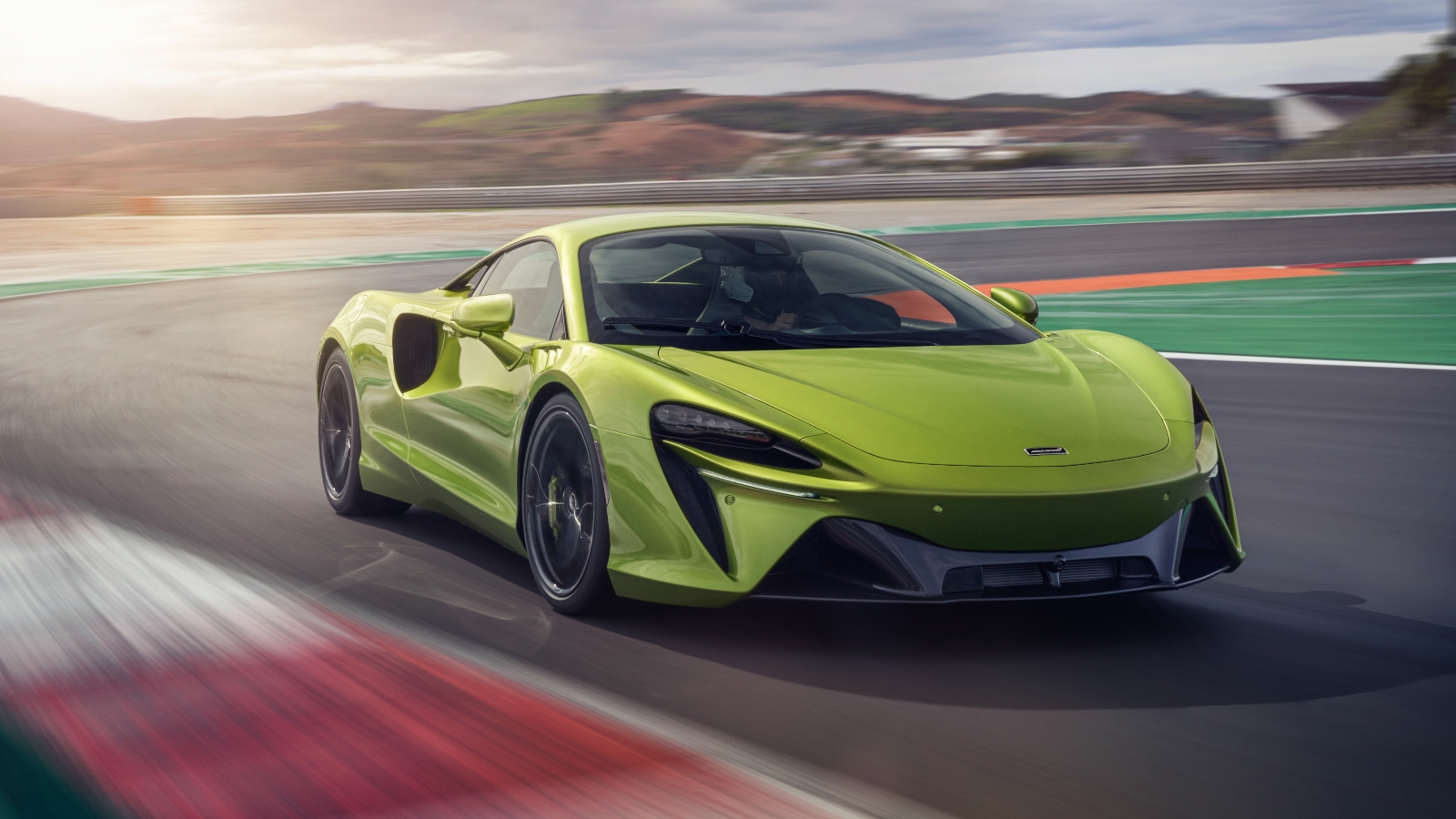 "Every drop of McLaren's experience and expertise has been poured into the Artura," said Mike Flewitt, the CEO of McLaren Automotive in a statement. "Our all-new, high-performance hybrid delivers all the performance, driver engagement, and dynamic excellence for which McLaren is renowned, with the additional benefit of EV driving capability. The introduction of the Artura is a landmark moment – for McLaren, for our customers who will appreciate and enjoy this car on every emotional and rational level, and for the supercar world."
The end result? The Artura sports a new 2,993 cc twin turbocharged 3.0-litre V6 petrol engine, a dry-sump aluminium engine that weight only 353 pounds (about 160kg) – dropping 110 pounds (about 50kg) from the two aforementioned models. It churns out 577 hp and 431 ft lbs of torque, with the combustion engine complemented by a 94 hp electric motor that packs an additional 161 ft lbs of torque. Its energy-dense battery pack includes five lithium-ion units, featuring a 7.4 kWh capacity to bring the supercar to a top speed of 81 mph on electricity alone and an EV range of 19 miles.
With the rear-wheel-drive coupe's power managed by a new eight-speed seamless-shift gearbox (SSG) and McLaren's introductory use of an electronic differential, this supercar is able to go from 0-62 mph in just 3.0 seconds on the way to a top speed of 205 mph.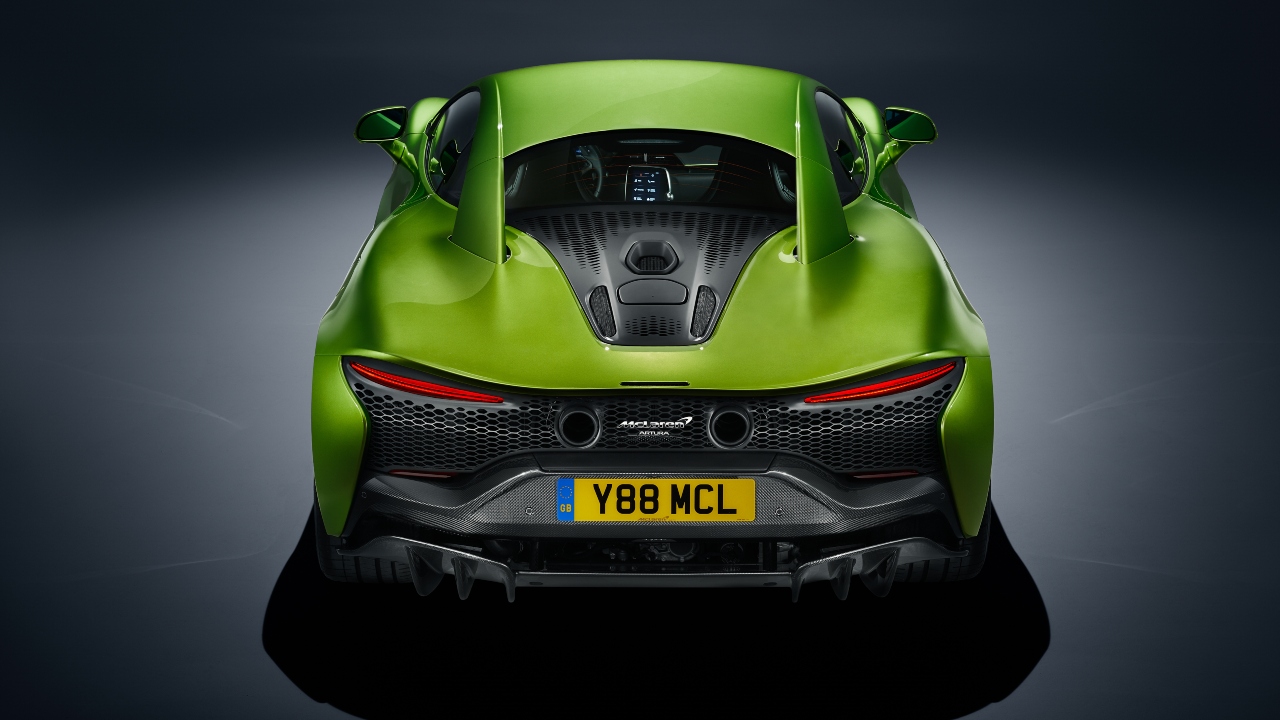 Another feature that contributes to the Artura's lightweight quality is its new McLaren Carbon Lightweight Architecture (MCLA) platform, featuring a carbon-fibre monocoque with aluminium subframes and an innovative electronics system which banks on sophisticated ethernet networking to cut down on the need for extensive wiring throughout the car. This approach results in a weight reduction of over 10%.
As for the driving experience, the Artura comes with four drive modes: Comfort, for equal work between the V6 and electric motor under regular driving conditions; Sport and Track, for instant and sustained power delivery; and the all-electric E-mode for a brief, urban drive. Another feature includes the new rear suspension which reduces both weight and stiffness, and P-Zero tyres equipped with Pirelli's embedded chip technology, which transmits pertinent metrics to the electronic stability controls.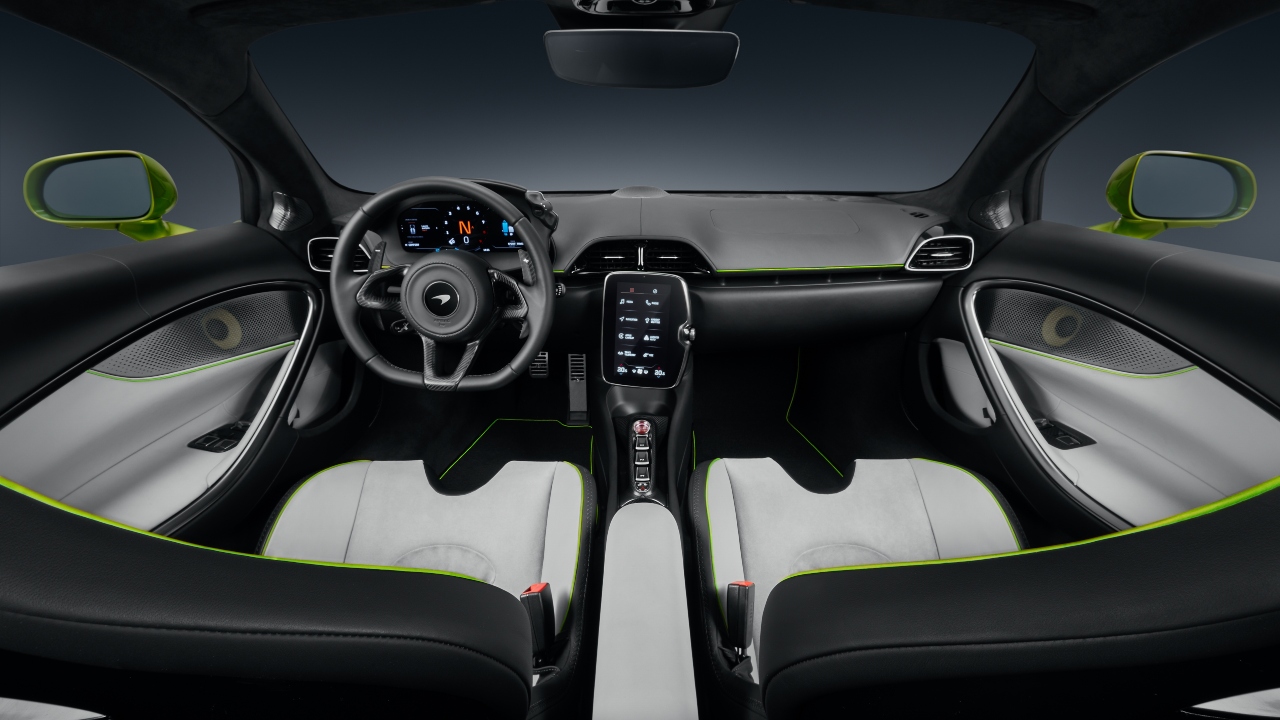 The lightweight quality also extends to the interior, which features a bit of extra room compared to the usual McLaren stablemates. For easy and effortless driving, the digital instrument cluster sits on the steering column, and adjusts with the steering wheel's setting, giving an unobstructed view. There's also the eight-inch central display in the cockpit, which operates McLaren's MIS II infotainment system with voice control, Apple CarPlay, and Android Auto functionalities. To top it all off, the Artura comes with heated, 10-way adjustable sport seats, and the option for a 12-speaker Bowers & Wilkins sound system for the discerning audiophile.
As far as prices go, the new McLaren Artura starts at US$225,000 (approximately RM909,000). It will be presented in four trim packages, with more exclusive tailoring offered through the McLaren Special Operations division. For more details, visit the McLaren website here.
Photos: McLaren