At Goodwood's 28th Festival of Speed, the Maserati Grecale SUV made its exciting UK debut by tackling the illustrious hill climb in the First Glance Run. The Maserati Grecale was put to the test over the 1.16-mile course during the legendary four-day event, which was held at Goodwood, West Sussex.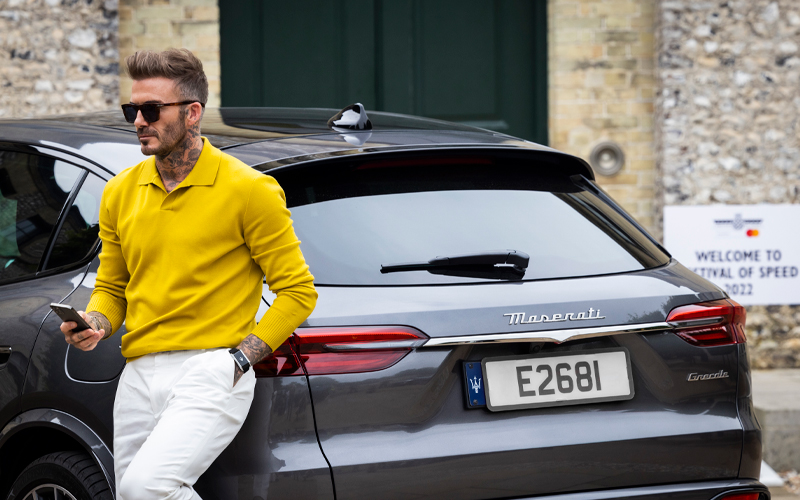 David Beckham, the global brand ambassador for Maserati, attended as a special guest on behalf of the Trident brand. He arrived at this significant event onboard a Grecale in its Trofeo variant. Beckham, who joined forces with Maserati in 2021, is driven by the same enthusiasm as the Italian manufacturer; they both adore cutting-edge technology and the best examples of Made in Italy design.
The brand-new Maserati Grecale is an innovative SUV that combines the thrill of luxury with everyday excellence. It comes in three different versions: the GT, which has a mild hybrid four-cylinder engine that can produce 300 horsepower; the Modena, which has a mild hybrid four-cylinder engine that can produce 330 horsepower; and the Trofeo, which has a powerful 530 horsepower petrol V6 based on the MC20 Nettuno engine. As it climbs the slope, the Trofeo version will demonstrate its driving skills to onlookers.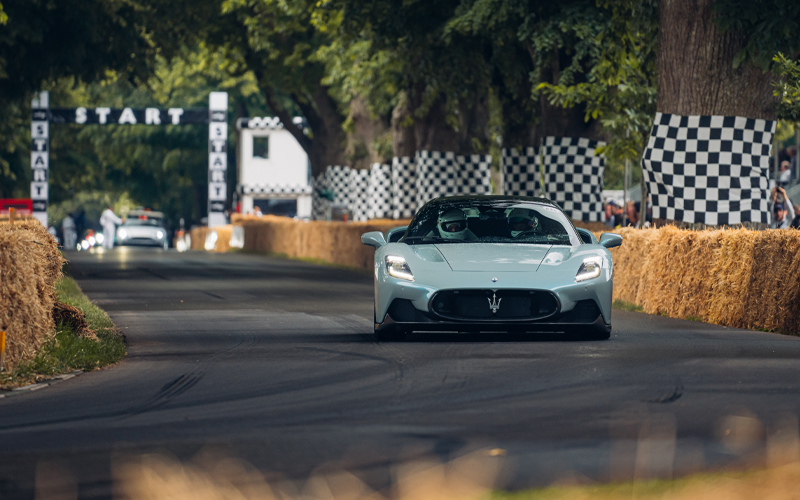 The newest model in the lineup, the Maserati MC20 Cielo spyder, joins the MC20, which had its UK dynamic debut at last year's Festival of Speed on the hill climb route. The MC20 Cielo, which was introduced in May 2022, weighs only 65kg more than the coupé and has a cutting-edge retractable glass roof. With the use of Polymer-Dispersed Liquid Crystal (PDLC) technology, the cutting-edge electrochromic (smart glass) window may be quickly changed from transparent to opaque at the touch of a button on the main screen.
The roof also has the finest thermal insulation in its class and just takes 12 seconds to open and close. Both variants are equipped with the potent V6 Nettuno engine, which is adapted from the F1 and ensures an incredible power-to-weight ratio, jaw-dropping acceleration, and peak speed. The coupe can go from 0 to 62 mph in about 3.0 seconds.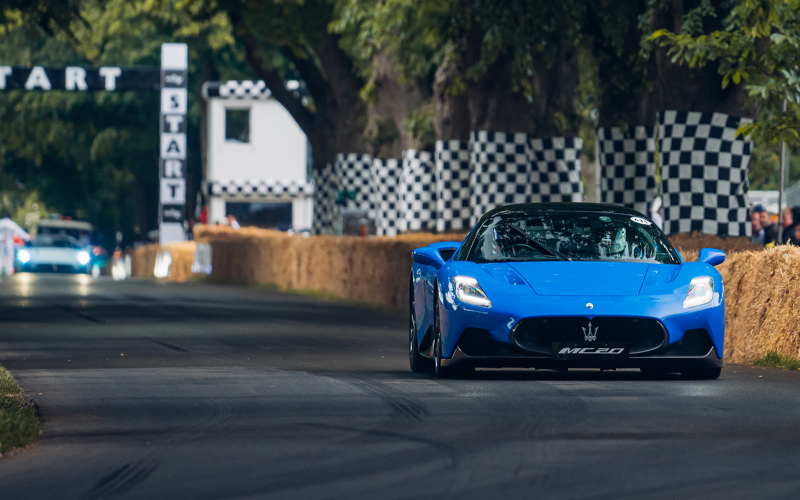 The MC20 and the Grecale, both in Trofeo form, delighted onlookers twice daily on the Goodwood hill climb for the remainder of the Festival. They were also on exhibit in the respective Supercar Paddock and First Glance Paddock.
(Source: Maserati)