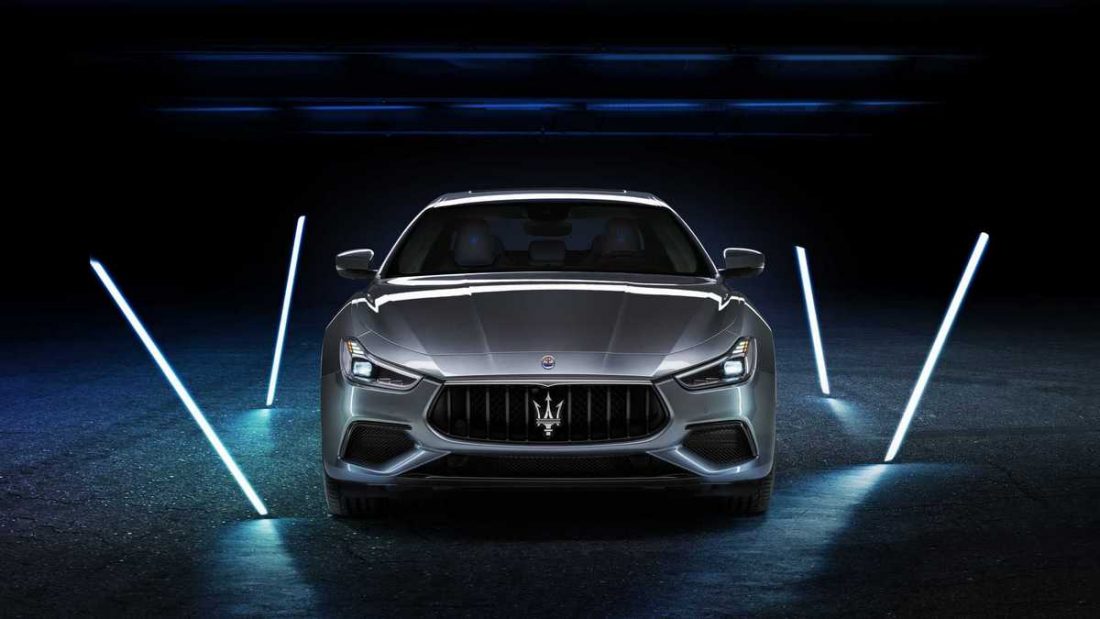 Italian carmaker Maserati kicks off its electrification journey with the reveal of the hybrid version of its Ghibli sports sedan.
The Maserati Ghibli Hybrid is equipped with a 48-volt hybrid powertrain that has regenerative-braking capability, turbocharged 2.0-litre four-cylinder that's also fitted with an electric supercharger, resulting in 325 hp and 332 lb-ft of torque that's channeled to the rear wheels through a ZF eight-speed automatic trantsmission as well as a limited-slip differential. It boasts a 0-60 mph sprint in 5.7 seconds, and a top speed of 158 mph.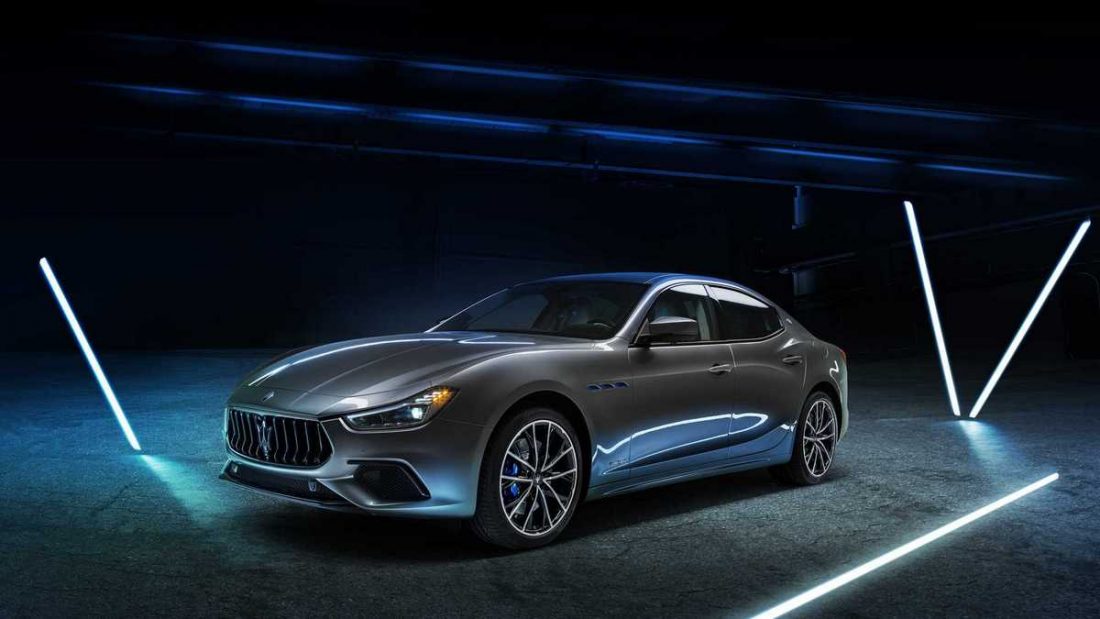 According to Maserati, the hybrid is able to cut CO2 emissions by 25%, and is about 80kg lighter than its diesel version.
Maserati injects the Ghibli Hybrid with electric blue accents on the three side air ducts, brake calipers, and the Trident logo on the rear pillar which indicates its eco-friendly powertrain. The theme finds its way onto the embroidered seams of the car's seats, giving it an electrifying touch. This light blue colour is used to denote the Maserati cars that are equipped with hybrid technology. These models can also be distinguished by a slimmer front grille design and updated taillights.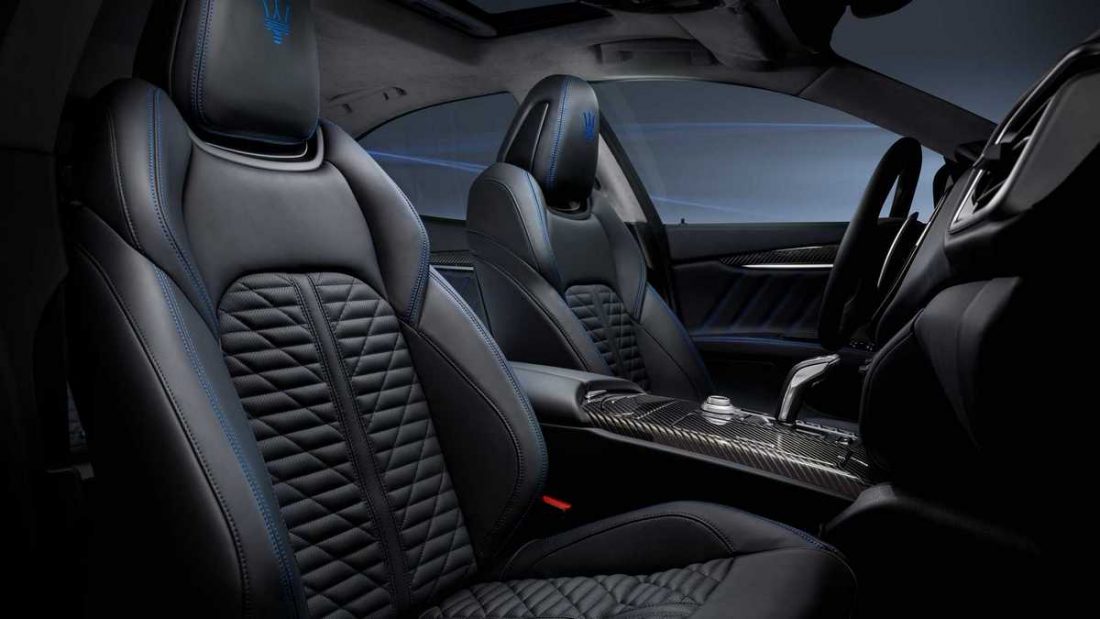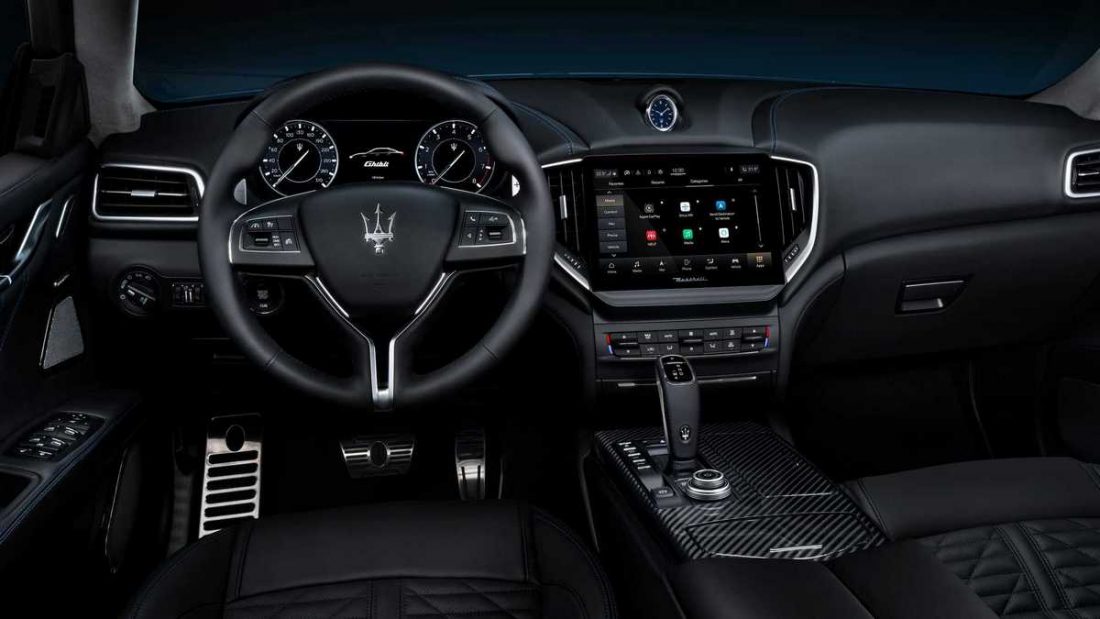 Inside the cabin of the Ghibli Hybrid features a revamped info-tainment system which runs on Android Automotive with a larger touchscreen display measuring 10.0 inches. It's also equipped with the new Maserati Connect program, which features over-the-air updates as well as monitors the car's safety.
To find out more details about the new Maserati Ghibli Hybrid, visit the official website here.
Photos: Maserati