T
he
Martell Noblige Swift Nights
have been turning up the heat! The immersive parties by Maison Martell has been an experience unlike any other, with seven premier clubs around Malaysia and featuring some of the country's most talented DJs.
The Swift Nights will culminate with the inaugural Martell Noblige Swift Festival, described as a high-energy, art-infused experience that's all about breaking the mould and encouraging youth to 'Soar Beyond the Expected'. Imagine a party that fuses the best of East and West musical beats, with DJ Hyo, the sensational South Korean K-Pop singer from Girls' Generation headlining and taking center stage.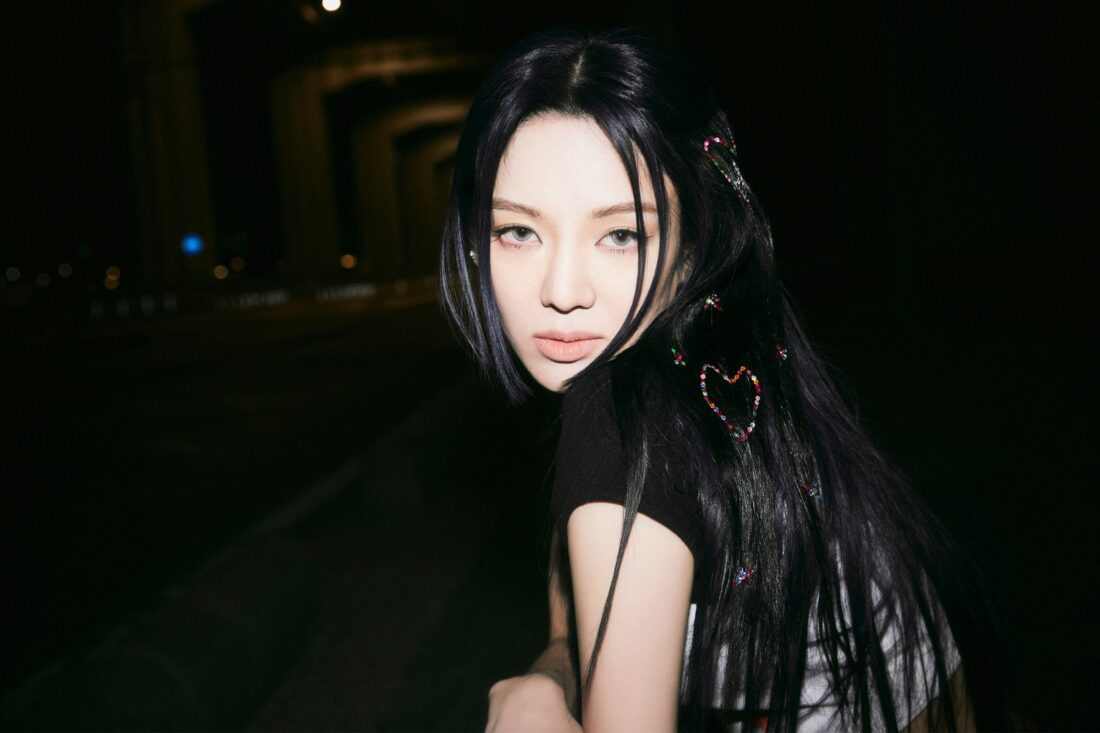 What else to expect at the Martell Noblige Swift Festival? The lineup is stacked with Asian pop and EDM sensations like Siena Girls, led by the Korean Internet personality, model, and DJ extraordinaire, DJ Siena. And that's not all—Malaysia's YouTube sensations and music maestros 3P, local EDM talents Swift Duo with the awesome DJ Ice and DJ Ya-Z, along with Nahsyk, Noize Faktor, Reeve, Sandra, Suki, MC Vibe, and our very own Martell Noblige Swift Talent Quest DJ winner will be rocking the stage.
Mark your calendars for the grand finale on November 25, 2023, at the Mines International Exhibition & Convention Centre (MIECC) starting from 4pm onwards til late!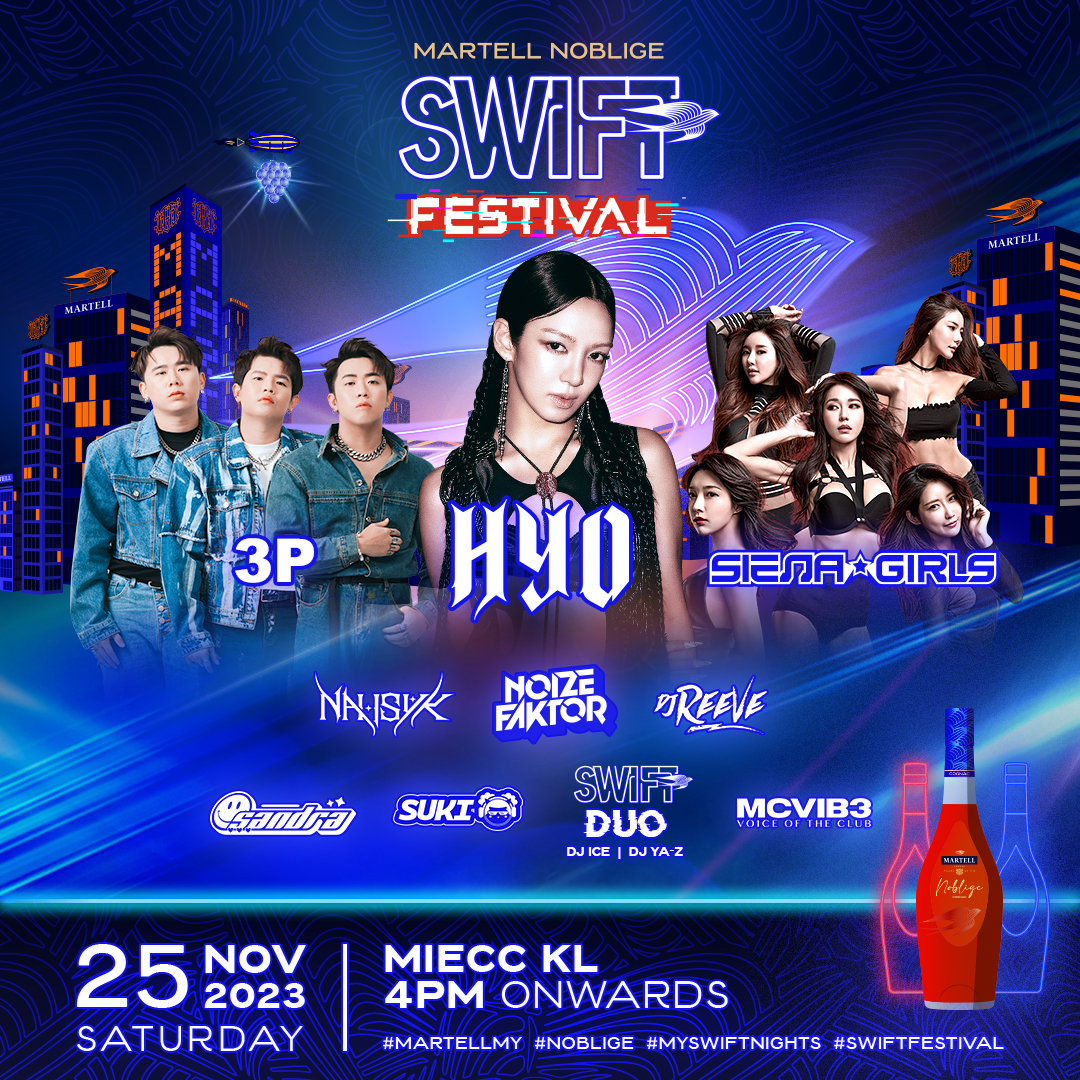 And here's the best part—getting into the Martell Noblige Swift Festival is complimentary.
Secure your spot by registering online or score VIP treatment with Swift Access by purchasing Martell at Swift Nights, Pernod Ricard Malaysia's Flagship Store on Lazada, or the Official Store on Shopee before the festival kicks off. There will also be free flow of Martell Noblige during the festival from 4pm to 6pm, courtesy of Martell. Join the fun now!
Explore more at Martell Noblige Swift Festival's official site.