In a new effort to encourage people to unlock their audacity and challenge convention, Maison Martell unveils its new "Be The Standout Swift" campaign, directed by internationally renowned artist and film director Wing Shya, and featuring prominent fashion designer Angel Chen.
The campaign follows its inspiration of the Chinese idiom "the bird that stands out gets shot down"(槍打出頭鳥), and for Martell, none embodies "The Standout Swift" better than the Shenzhen-born fashion designer, who is known for her bold and colourful signature style and redefined ideas of oriental beauty. Her expressive designs mix ancestral Chinese motifs with modern Western aesthetics – her own way of turning audacity into actions to push the norm, culture, and communities forward.
As a pioneer of the avant-garde, Chen was also listed on Forbes China's "30 under 30" in 2016, and featured in the Business of Fashion 500 for two years in a row.
The "Be The Standout Swift" campaign was made to appeal to a new generation of consumers who dare to take risks, since the swift spends almost its entire life in the air, barely touching the ground. As the ultimate signifier of Martell's audacity and freedom, the swift can be found on all Martell bottles, labels, and cases.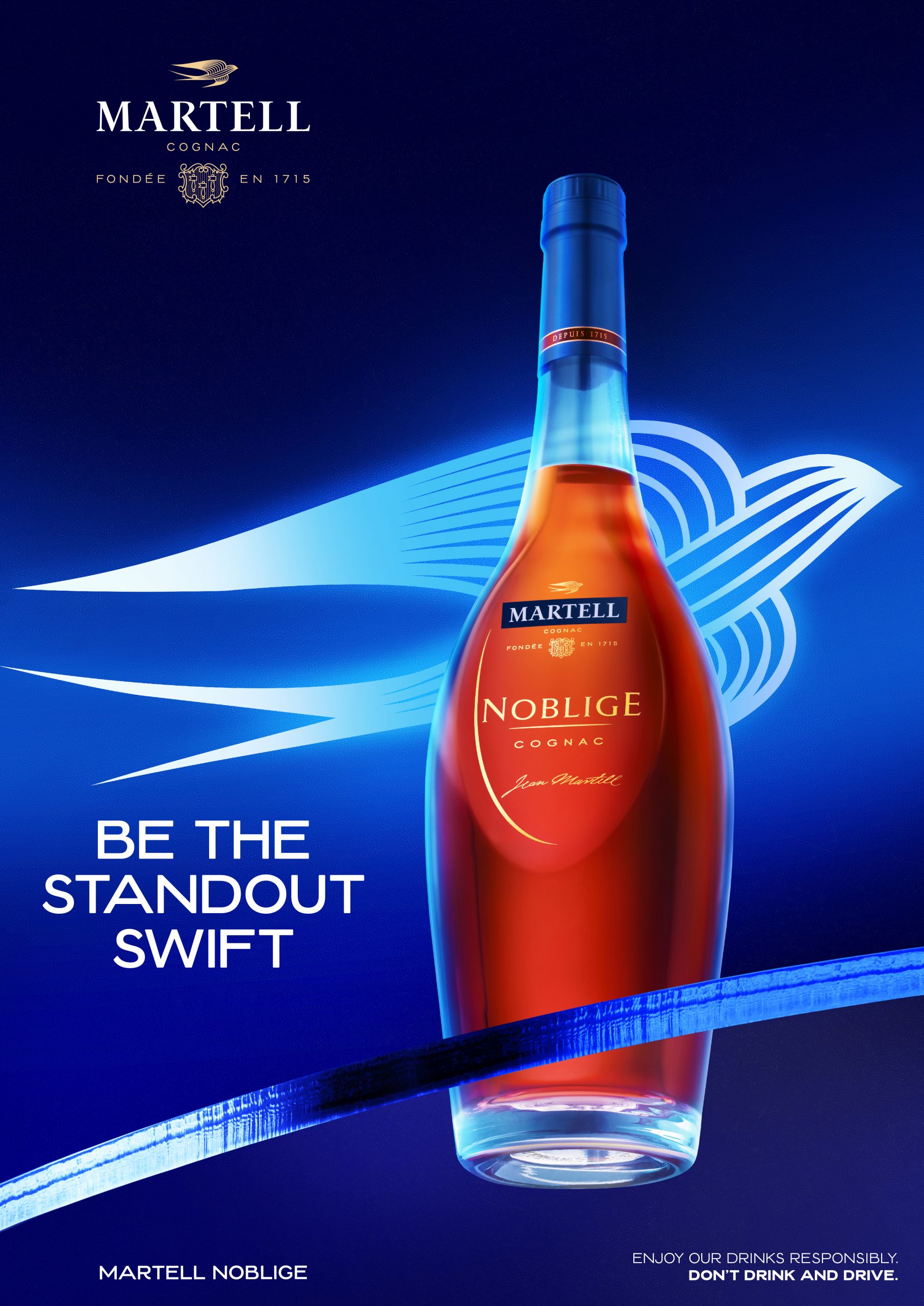 To head this bold campaign, Martell Noblige cognac was chosen as it epitomises the free spirit of the Maison. It represents the unity of strength and smoothness by combining elegant and cutting-edge design with its complex blend.
Find out more about this campaign on the official Martell website here.
Photos: Martell