Have you ever wondered what is served in the Royal Palaces of Malaysia?
Take a journey through Peninsular Malaysia and you will discover that classic Malay dishes are amazingly diverse and territorial in nature. Each state would have dishes that are unique to its own, and unsurprisingly the recipes would be closely guarded secrets.
It was a rare moment of generosity when Pahang's Tunku Azizah Aminah Maimunah Iskandariah decided to leave a culinary legacy immortalised within the pages of "Air Tangan Tengku Puan Pahang Masakan Tradisional Pahang". With her permission and blessings, Mandarin Oriental Kuala Lumpur is proudly bringing the Royal Cuisine of Pahang, courtesy of the recipes from Her Majesty's cookbook at Mosaic and Diamond Ballroom from May 13 to June 4, 2019.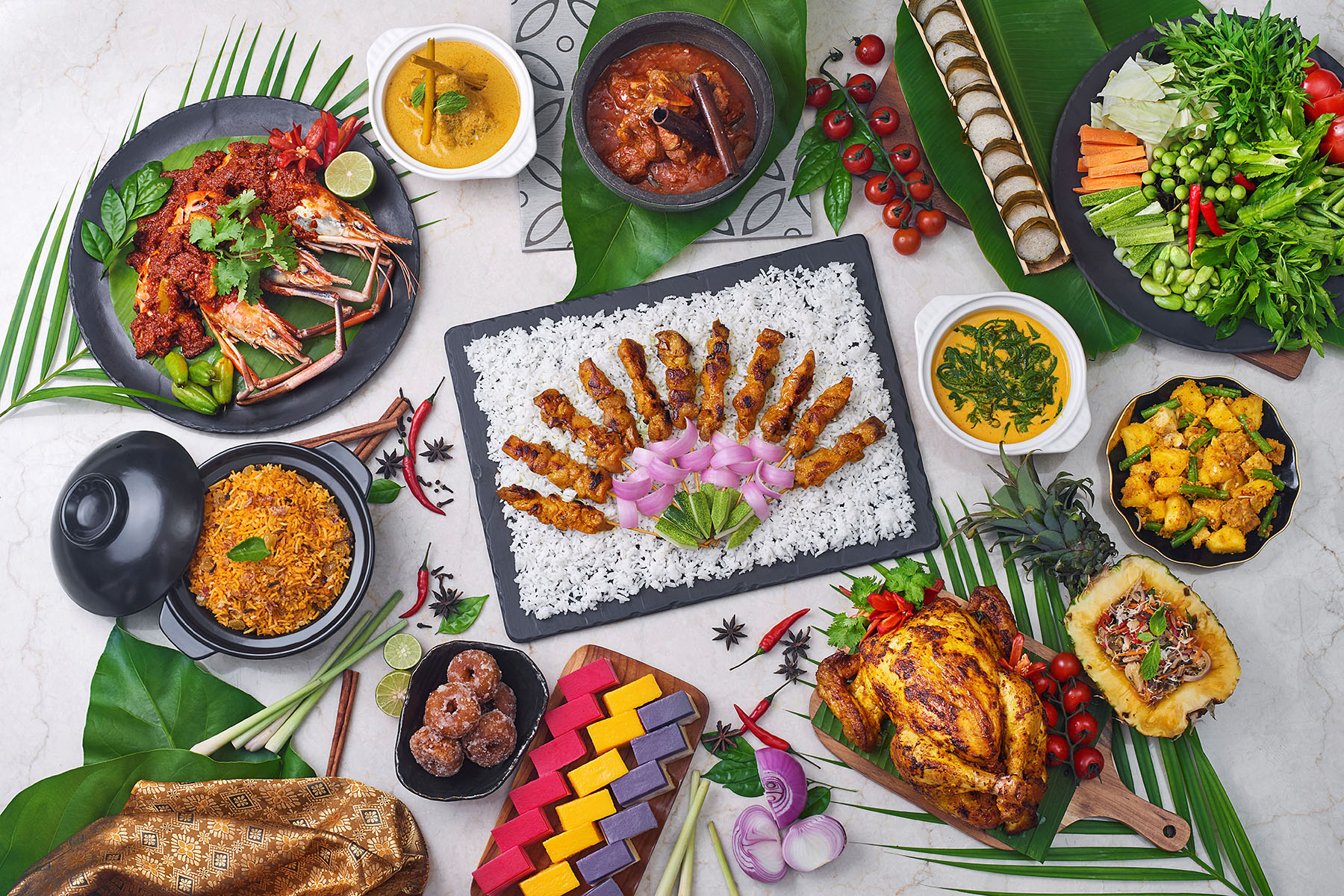 Chef Saiful Asrul Saidin and team were honoured when they were given an exclusive opportunity to work with Her Majesty and the Royal kitchen in conjunction with the launch of the cookbook last year in Mandarin Oriental. This Ramadan, they have put forth a grand showcase of traditional dishes of the country infused with a selection of Pahang cuisine.
We were fortunate to get a sample of the royal gastronomical adventure for this holy month. To those who enjoy authentic ethnic Malay cuisine, this promises to be a treat.
To start off, there is an assortment of kerabu that includes Kerabu Daging, Kerabu Pucuk Selembut, Kerabu Pucuk Paku and Kerabu Pucuk Pegaga. The Kerabu Pucuk Selembut is something that is not commonly found in buffet spreads, and it doesn't disappoint. It is mild but yet fragrant from the creamy coconut milk and lemongrass with the pucuk tender with a slight fruity hint.
Pahang is known for its clear rivers, and the freshwater fishes found there make for a delicious meal. The Ikan Patin Pais Tempoyak entices one with its banana leaf wrapped parcel. The fish slice within the parcel is succulent and sweet. With a warm plate of rice, it almost satisfies for a meal on its own.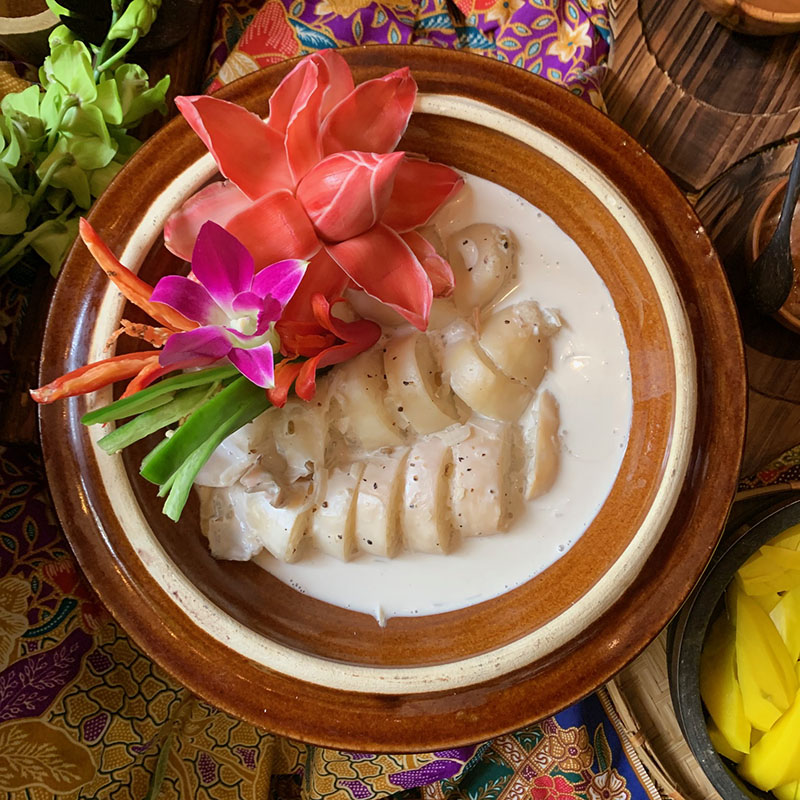 Another unique dish is the Ketupat Pulut Sotong. The squid is stuffed with glutinous rice and cooked in a creamy gravy infused with coconut milk and lemongrass. The thick fleshy squid and glutinous rice drenched in the savoury gravy were mild and sweet but with heady flavours from the use of spices.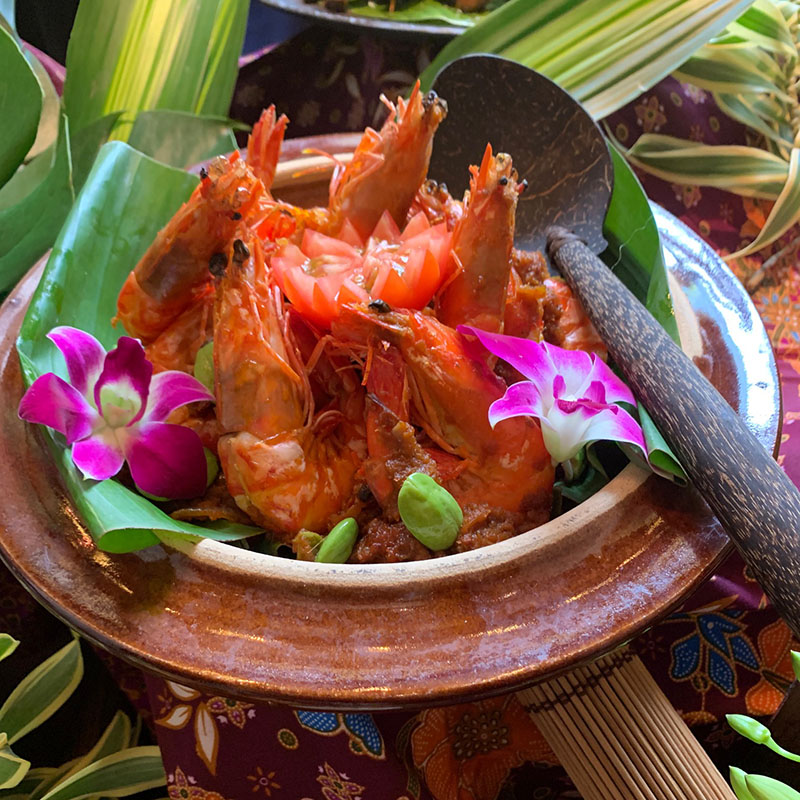 There are plenty of perennial favourites like Sambal Udang Petai, Lemang and Kerisik Daging dan Ayam for the less adventurous. They capture the essence of classic Malaysian dishes with liberal use of chilli and assam keping for a fiery and sour taste that explodes in the mouth.
Diners in favour of international cuisine can partake the melting pot of dishes featured at the grill, wok, and noodle stations. These stations are preparing herb marinated lamb chops, beef steaks, fresh homemade pastas and crispy roasted chicken with Thai mango salad.
There will be plenty of live action from the live stations dishing out bites like Pisang Goreng, Cempedak Goreng and Apam Balik. These are made upon order, so you will able enjoy piping hot goodness.
When you are done and would like to round up the evening, feast from the selection of desserts at Mosaic's dessert bar and Lounge on the Park. Diners with a sweet tooth will be spoilt for choices with the impressive spread of Puding Raja, Kujub Labu, Seri Kaya Nangka, Kuih Telor Kancil, as well as an assortment of Malaysian kuih and more. Cakes and pastries are will also be available.
If you want a truly Malaysian experience, step outside to the Fruit Stalls to enjoy a spread of exotic local fruits such as durian and fresh coconuts from 15 to 26 May, at Lounge on the Park.
A Taste of Malaysia buffet is priced at RM 168 from 6 to 12 May while the Royal Cuisine of Pahang buffet at RM 218 from 13 May to 4 June.
Guests who prefer the grandeur of the Diamond Ballroom can enjoy the Royal Cuisine of Pahang buffet at RM 188 per person from 13 to 26 May. Diners will be entertained with traditional gamelan performances daily from 6 May to 4 June between 6.30 and 9.30pm.
Images courtesy of Mandarin Oriental.