Four women with a uniting passion for Malaysian arts, culture and crafts set an inspiring example of what it means to be Malaysian – and proud.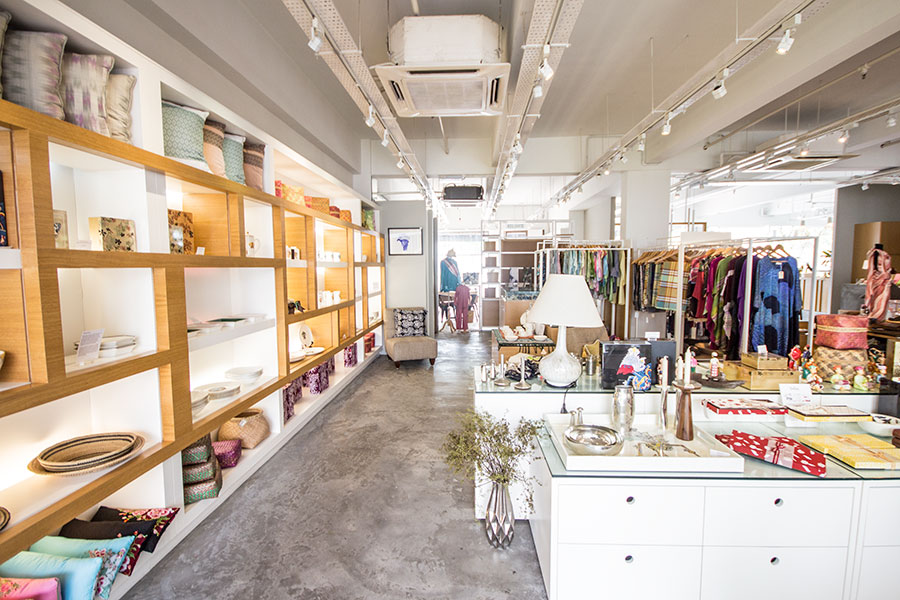 Sauntering into KitaKita's store in Bukit Damansara one morning, we find ourselves in an enthralling space bedecked with anything and everything we immediately recognise as Malaysian.
Contemporary batik clothing, elegant tableware with baju kebaya prints, and home décor items render a colourful contrast against the store's minimal white background and wooden interior.
The familiar smell of local spices and calm Malaysian melodies drifting throughout the space harmoniously usher us to a seat in the cosy café, named Siti Li Food Studio, set in the front section of the store.
Everything combined, we know we are in for an all-round acquaintance with Malaysia's rich culture as we speak to one of KitaKita's founding partners, Mona Jamaluddin.
One stop centre for all things Malaysian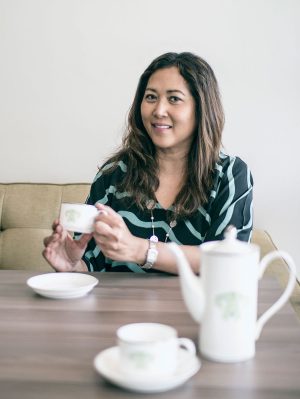 Established in 2010 by four women, namely Mona, her sister, Hana Jamaluddin, sister-in-law Nori Abdullah and family friend Pam Shahril, KitaKita (meaning 'us' in Bahasa Malaysia) is a Malaysian social enterprise that is dedicated to the preservation and promotion of homegrown culture, arts and design.
"It started with my sister-in-law, Nori Abdullah, who wanted to continue her mother's legacy," Mona says, wearing a modern batik kaftan from the KitaKita store.
Nori's mother, the late wife of former Malaysian Prime Minister Dato' Seri Abdullah Ahmad Badawi, had collected a lot of nyonya kebayas in her day, which are now archived at Islamic Arts Museum Malaysia.
"What we sell here is an offshoot of that – these are the actual handpainted versions of her collection," she elaborates, proudly showing us the Nori Kebaya print on the Fine Bone China tableware.
Since its opening, KitaKita has expanded three times its size from the initial modest space and now features over 100 artisan products from all over Malaysia, as well as a café serving homemade local fare.
"Now that we have this café, it's an extension of what Malaysians love – food!" Mona exclaims with a cheeky laugh. "It's a living space – you can see paintings, eat laksa, and drink from our Nori Kebaya mug – all in the same place. How many stores have that?"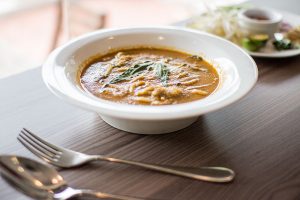 Too few, we must say, especially after having a taste of their lip-smacking Laksa Johor and Cekodok Pisang whilst enjoying our surrounding aesthetics.
But it's not just the all-inclusive store concept and nostalgic products we admire, it's also the initiative to support home-based small artisans and maintain our tradition and identity.
Buy local, support local
Aside from their best-selling Nori Kebaya tableware collection, KitaKita is home to over 100 artisan products from all over Malaysia. This includes clothing and accessories, stationery, woven bags and baskets, body care, home décor, pottery and paintings.
"We meet some of the artisans and designers annually on National Craft Day, which is organised by Kraftangan. They come from all the different states in Malaysia, but some of them are home-based, so our store is a space for them to showcase and sell their products," Mona explains.
"We help them to do the packaging and add the KitaKita angle by providing a card detailing the story behind the product. So, when people buy our items as a gift, the recipient will understand its meaning," she adds.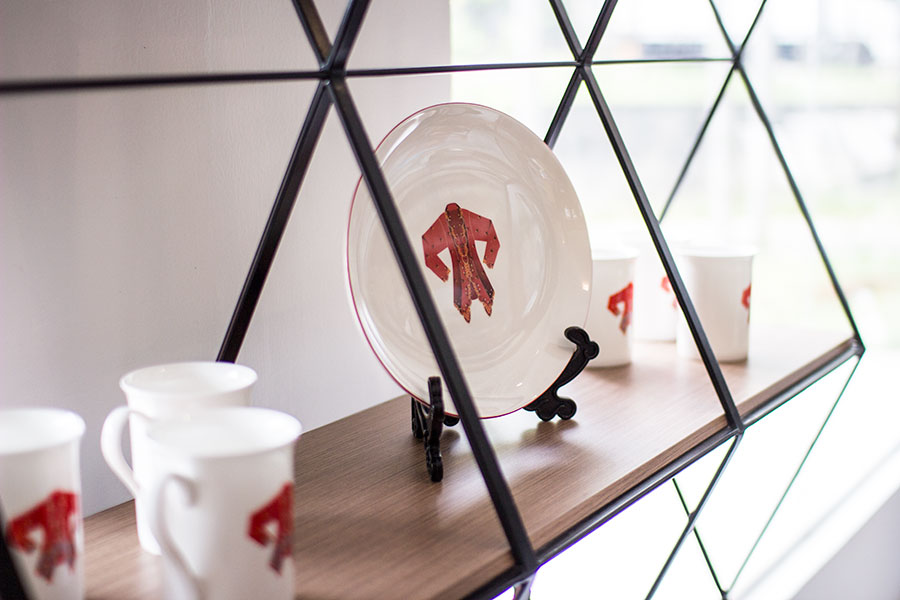 The Hati Red Nori Kebaya Fine Bone China tableware set (swipe left for more photos).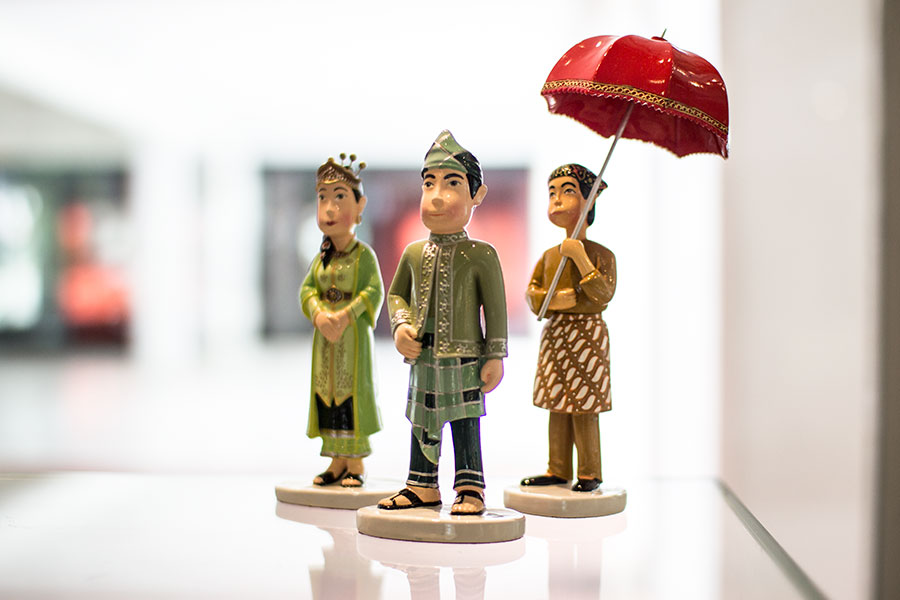 Tradisi Handmade Figurines by 1957.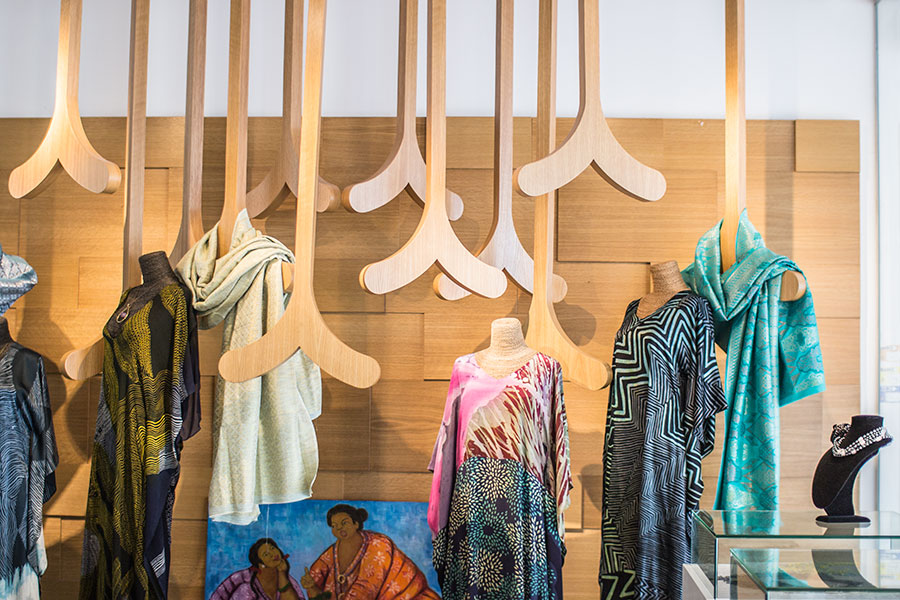 Handpainted Batik Kaftan by Suhairi Marlina and Songket Sampin by Bibah Songket.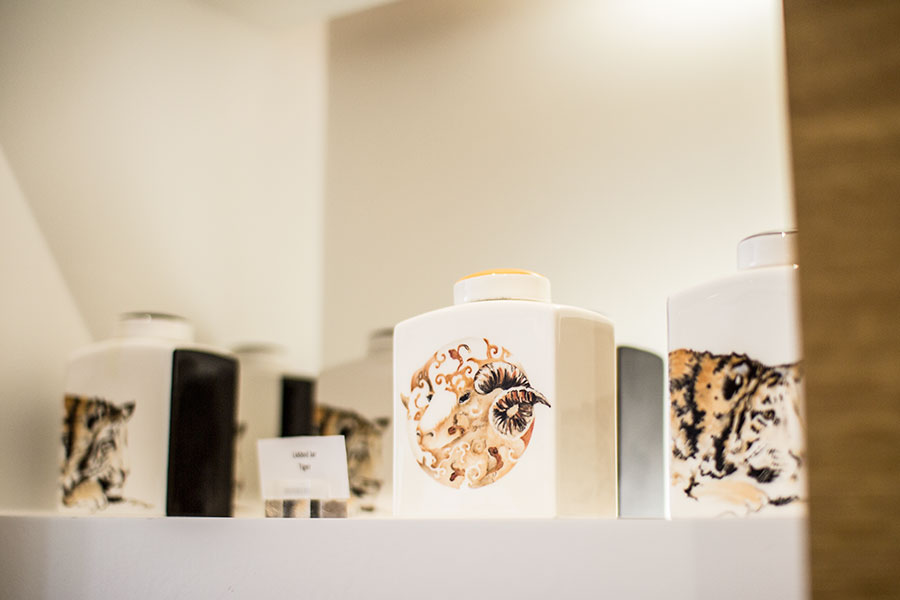 Haiwan by KitaKita - A handpainted fine bone china collection featuring a variety of Malaysia's wonderful fauna.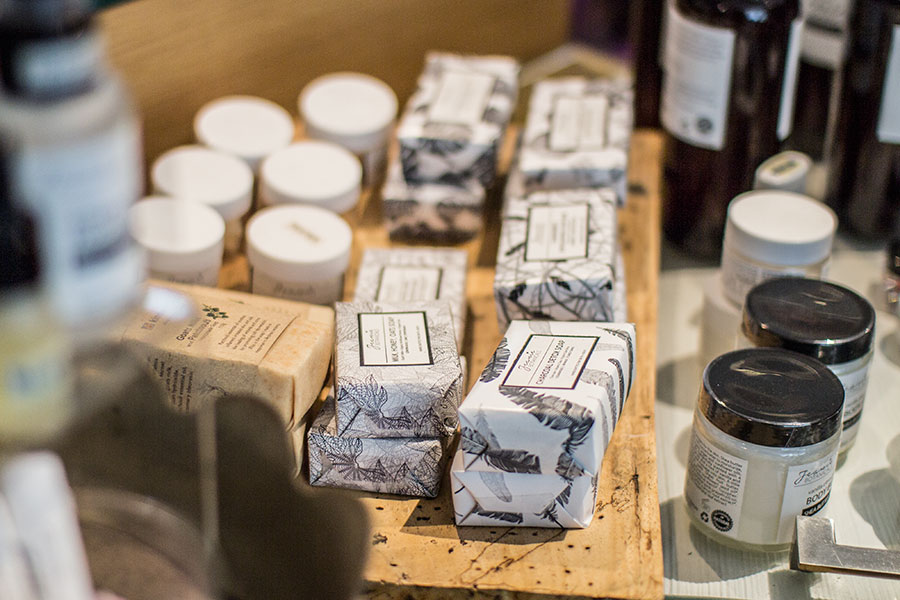 Handcrafted Organic Bath and Body Range by Jeanie Botanicals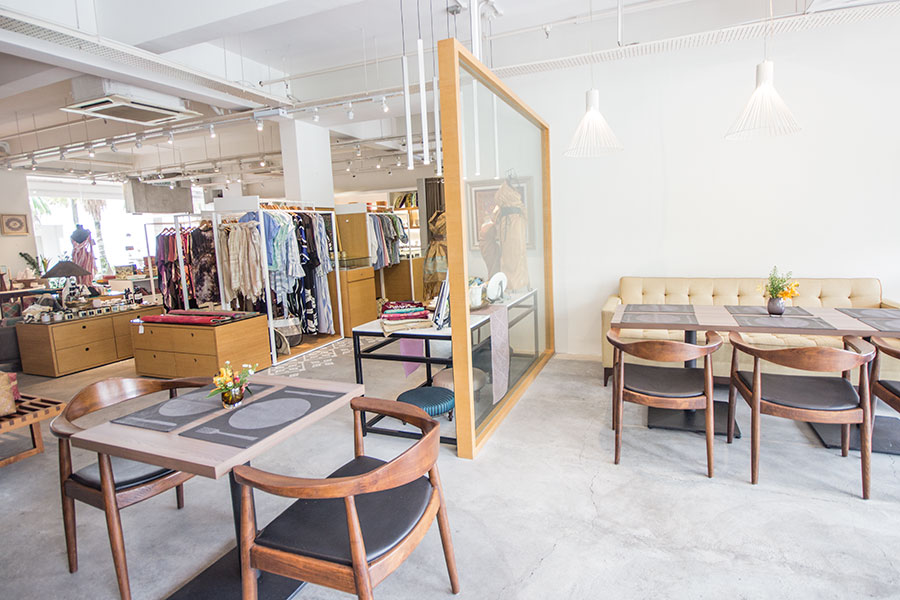 KitaKita's roomy space boasts a minimalist white background with wooden interior decor for an altogether cosy ambience.
The story cards add much more depth and value to the notion of "buy local, support local" because now, people understand who, what, where and how these local products are made.
"I think so much more can be done to promote our identity. These stories tell others about the things we make and what sets Malaysians apart from other people," Mona shares on a more serious note.
"We are what we make. If we don't support our craftspeople, it's a dying art. Nobody will want to weave baskets anymore and everyone would work in an office with white-collar jobs."
On how else we can instil a love for our arts and culture, Mona believes we should start with the younger generation. Paving the way forth, KitaKita holds workshops from time to time, such as batik painting, where children can come learn and try a hand at the art.
"We have marriages of so many different cultures; we're really a melting pot. We need to keep up this awareness and buy things from Malaysia to keep the industry going."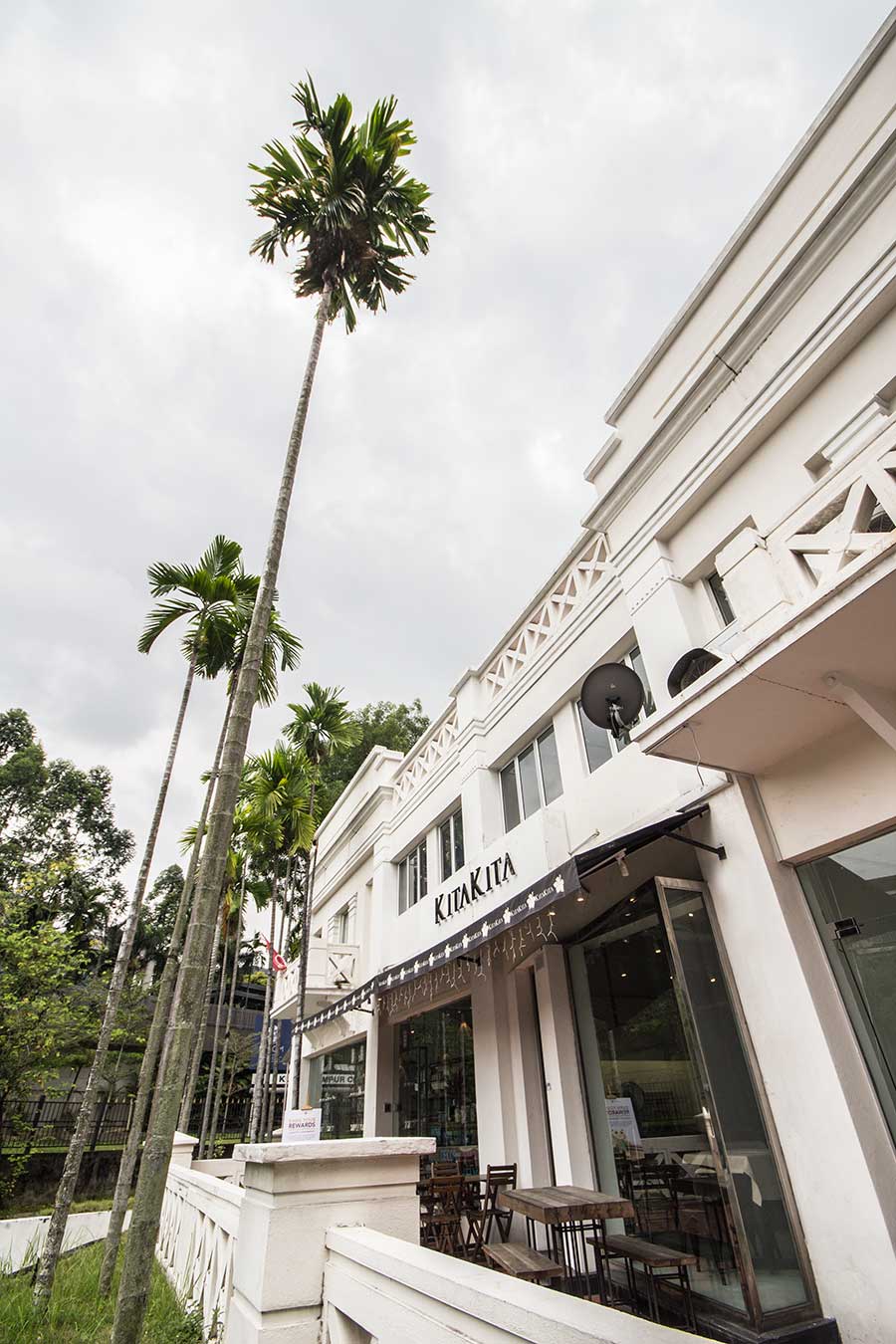 For more information about KitaKita, visit their official website at www.kitakita.my or follow their Facebook page for updates here.
Location: G1.10, 1, Jalan Medan Setia 1, Bukit Damansara, 50490 Kuala Lumpur
Opening hours: Monday to Saturday 11am to 7pm
Photography: Yew Chin Gan