Many years of having scented candles literally light up her life left Sheena with quite the discerning nose that spurred her to create her own line.
Custom pieces made by hand. Endless hours and painstaking work poured into the crafting of each piece. Nothing spells luxury like something made specially for you. We shine the spotlight on these artisanal brands with this new column that's all about true dedication to one's craft.
---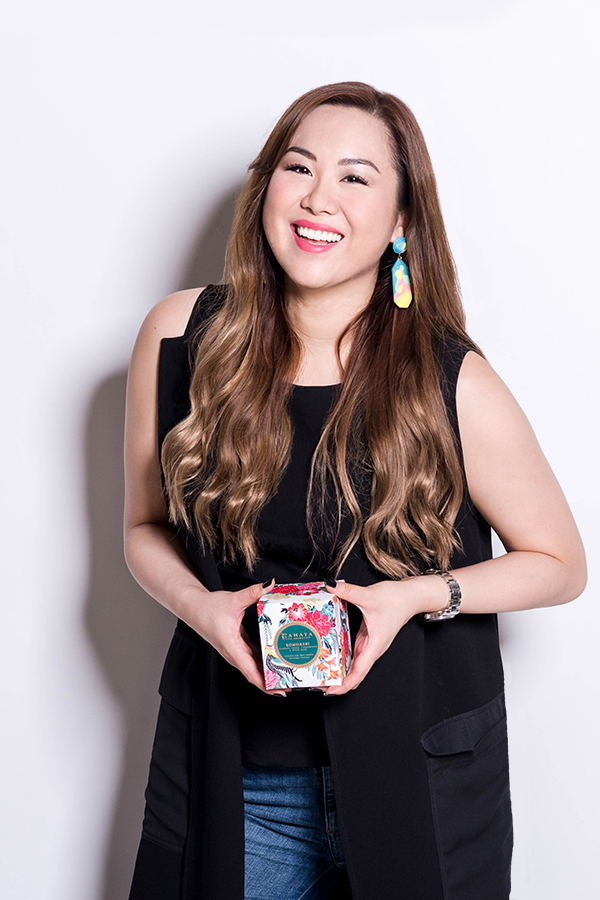 Of our five senses, our sense of smell is perhaps the most underrated yet none is as powerful in evoking memories and mentally painting pictures from a time once gone.
Sheena Teo, founder of artisanal scented candle brand Cahaya Candles knows this all too well.
"Scented candles add a certain warmth, a little magic and a bit of zen to everyday spaces, and of course, they smell incredible," says the Australian-based candle-maker. "Becoming a maker was a natural fit for me and soy candles became a passion due to their clean burning properties and ability to add warmth, light and tranquility to every space. I love lighting them around the home to chill out and especially when I entertain."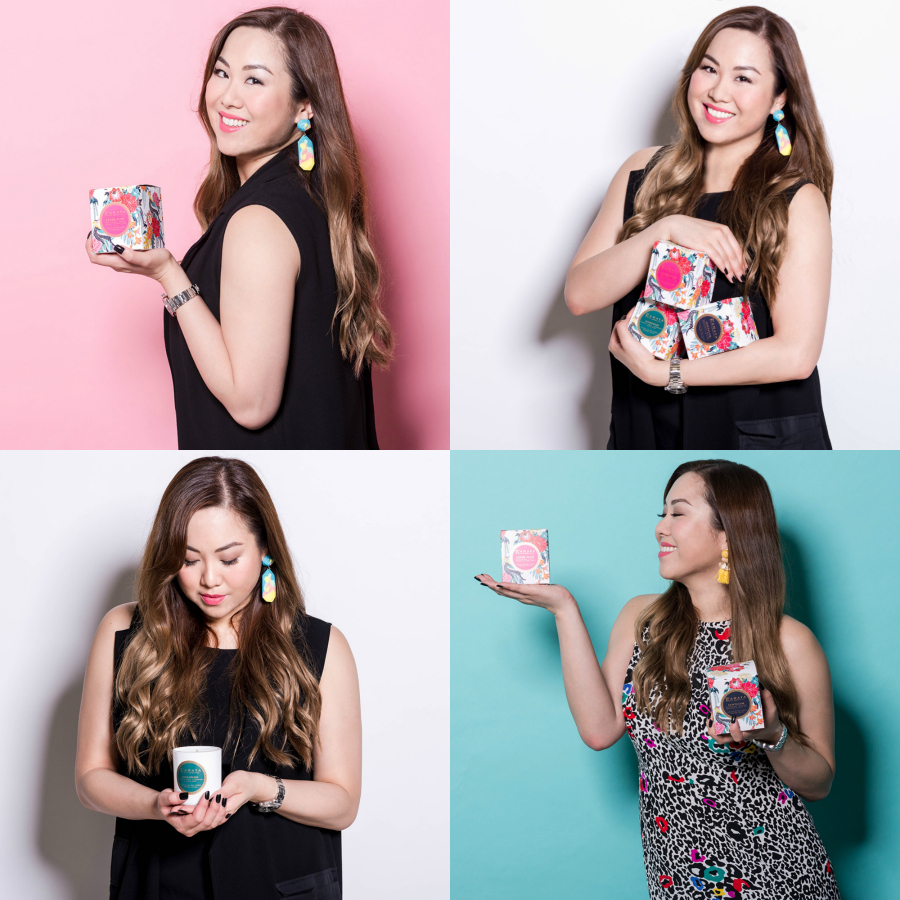 Many years of having scented candles literally light up her life left Sheena with quite the discerning nose, both a blessing and a curse.
"I was over sniffing candles at the shops that smell nothing like their descriptions or like artificial air freshener," she shares of the turning point that got her to start Cahaya. "Turns out my discerning nose became a blessing as it's helped me to create and curate a range of scented candles that smell as incredible as they look."
Cahaya, which translates to mean 'light' in Malay, is inspired by the fragrant scent tapestry of the Asian archipelago interwoven with modern Australian influences. It may have made its debut in Melbourne, but Sheena very consciously tries to keep its Malaysian heritage alive in the core of the products.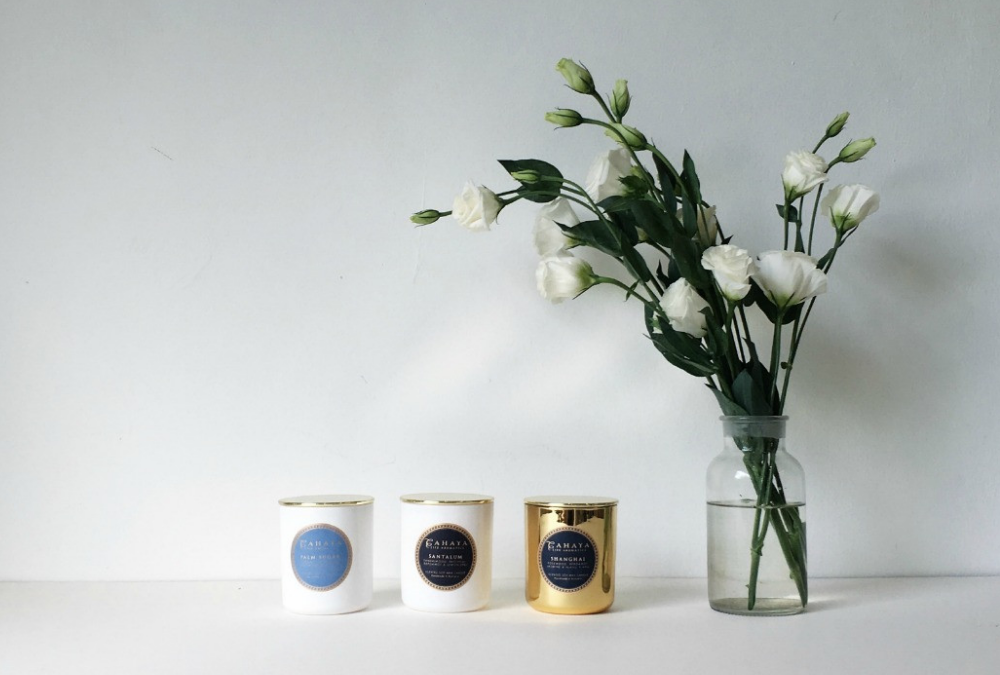 "Our debut range features scents inspired by exotic flavours and dreamscapes with original box artwork with illustrations based on vintage Peranakan Chinese porcelain ware motifs and traditional Batik fabric patterns," she tells. "It is an artistic homage to my colourful Malaysian heritage infused with modern Australian sensibilities."
All hand-poured and made of 100% natural soy wax, Cahaya's candles are kosher, halal, non-toxic and bio-degradable. "This results in a cleaner, longer lasting burn. Soy wax is the healthy alternative to paraffin wax, a derivative of petroleum," Sheena explains.
The candles, which ingredients are all sourced from local Australian owned businesses and is lovingly hand poured in small batches in its Carlton, Melbourne studio, get its fragrances from the best quality cosmetic–grade fragrance oils that are formulated to the highest Australian standards. "Many of our fragrance blends also contain a high percentage of essential oils," adds Sheena.
Here is how each jar is hand-poured and made with utmost precision, care and, of course, lots of love.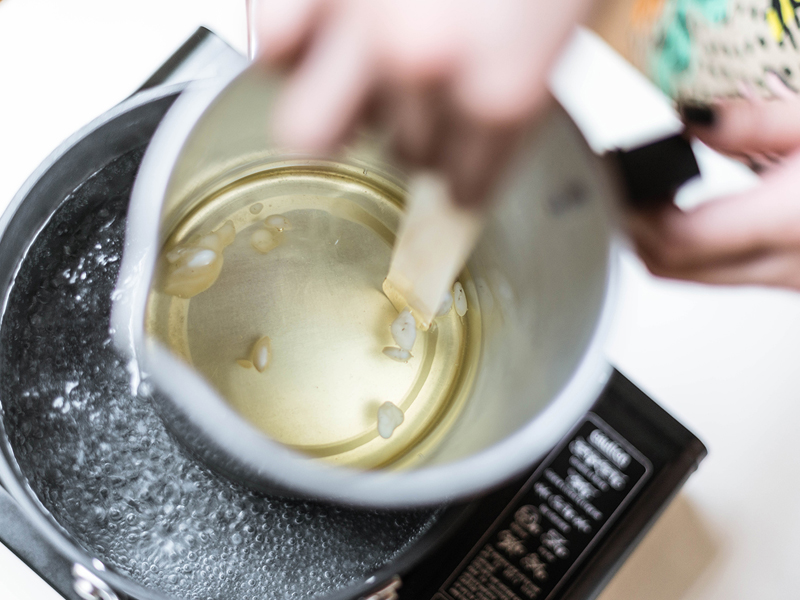 Step 1: Melting
Step 1: Melting
"Every Cahaya Candle is made by hand and in small batches. First, the soy wax flakes are melted in a double boiler until completely liquid." (swipe left for more)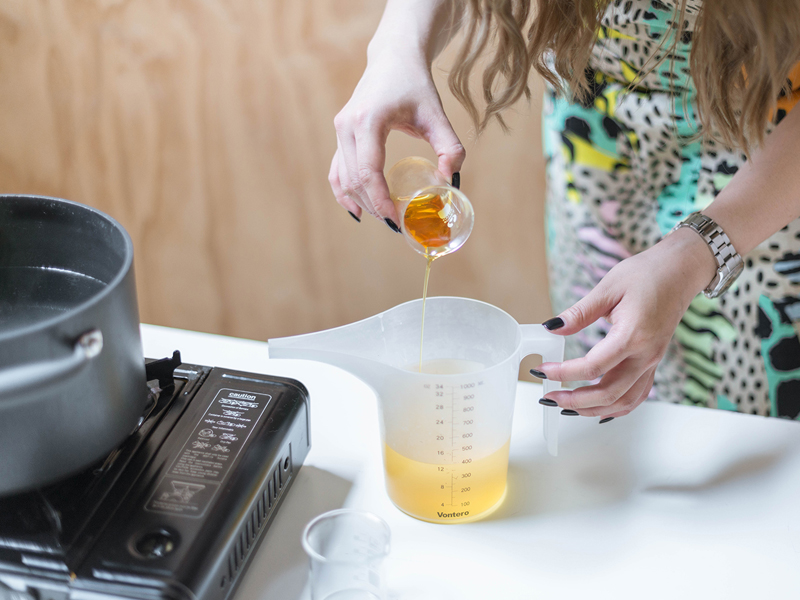 Step 2: Blending
Step 2: Blending
"Once the wax has cooled to a specific temperature, the Cahaya fragrance blends is measured in ratio to the wax and slowly mixed in."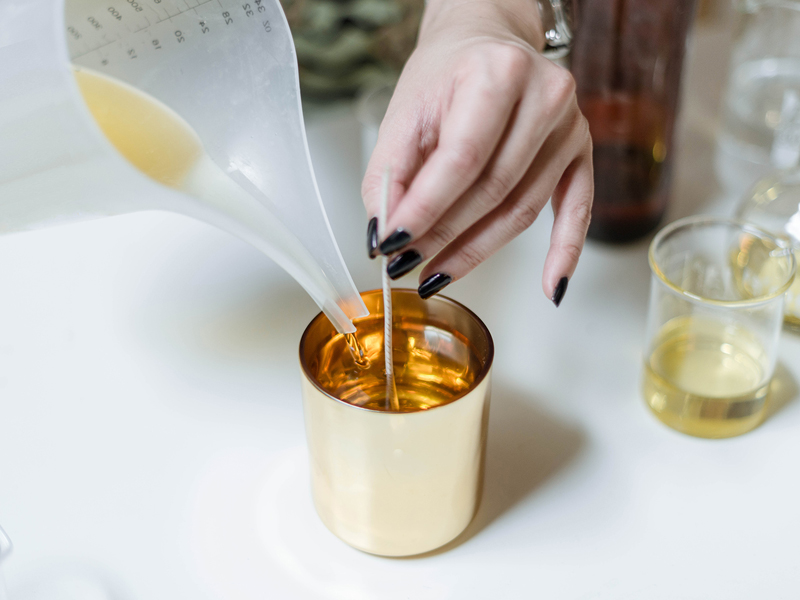 Step 3: Pouring
Step 3: Pouring
"Once the wax and fragrance have bonded, the mixture is carefully poured into the glass vessels. This part requires a steady hand and pour speed. Rushing the pour can create bubbles and an uneven scent distribution."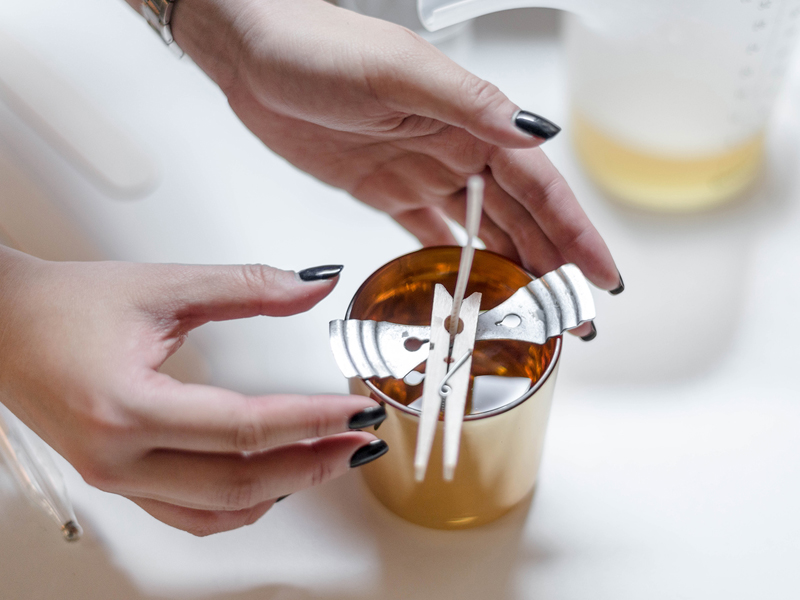 Step 4: Curing
Step 4: Curing
"The wicks are centered and the candle is left to cure for about two weeks for maximum scent throw."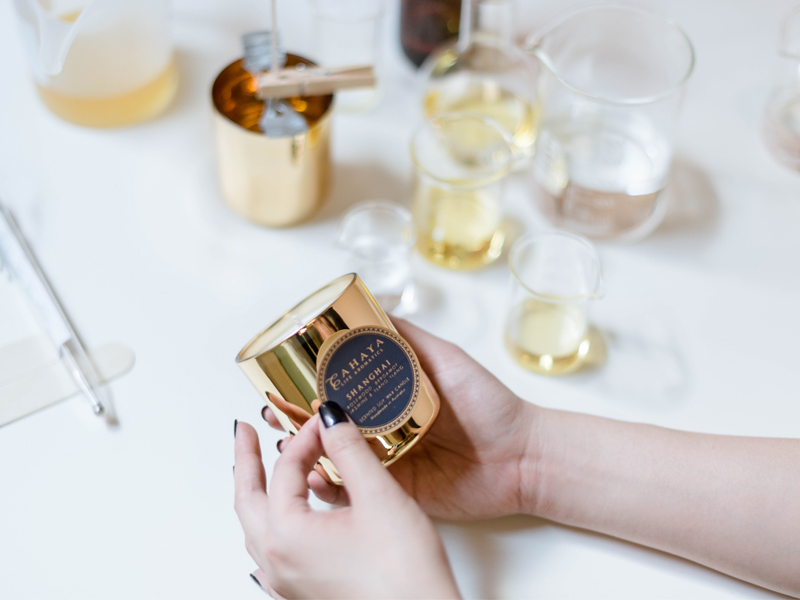 Step 5: Packaging
Step 5: Packaging
"The finished candles are then labelled and packaged by hand. People think candlemaking is just stirring wax and fragrance together and letting it set but making a great soy candle that has good hot and cold throw with an aesthetically pleasing finish requires a finely tuned formula, specific temperatures, constant attention and precision."
Cahaya Candles can be purchased at the official website here and here. It will be available in Malaysia from mid-April at Cuevolution, Publika Shopping Gallery and www.cuevolution.com. Meanwhile, special request shipments can be made; get in touch with Sheena at hello@cahayacandles.com.au for enquiries.