And it won't have anything to do with fashion.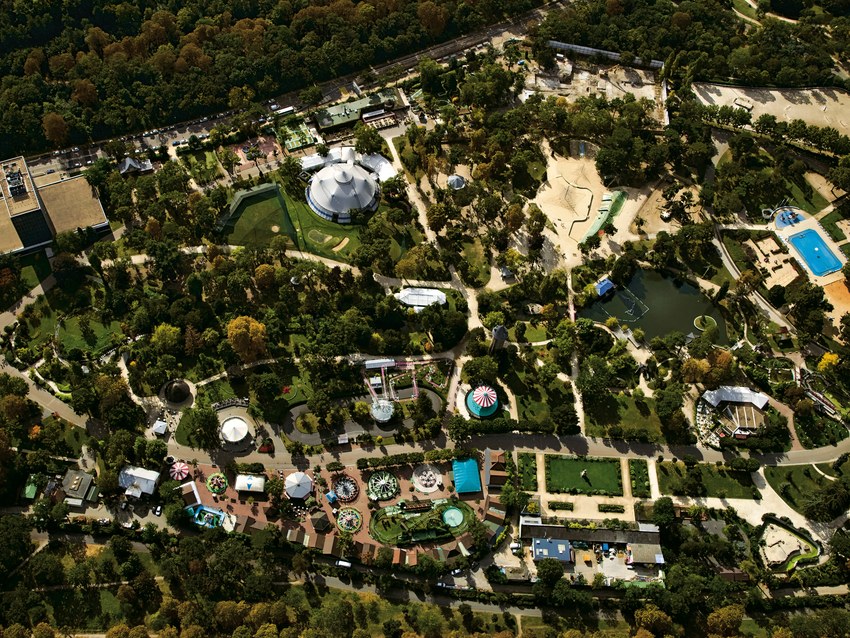 Louis Vuitton Moët Hennessy is typically more associated with luxury fashion but its latest project is a far stray from that.
It has announced a massive $70 million theme park that will open in Paris as soon as next year, having been granted planning permission to convert Paris's Jardin d'Acclimatation into the city's latest attraction. The land has, after all, been looked after by LVMH since the mid-1980s.
That's not the only shocker. The park itself won't have anything to do with fashion. Inspiration for rides will be drawn from steampunk instead of couture, the sub-genre of science fiction that melds past and future by dressing up industrial elements of steam-powered machines with a touch of Victorian.
Godfather of steam punk Jules Verne is paid splendid homage with seventeen confirmed Verne-inspired rides. Work has begun on the transformation of the park and is slated to last until summer of next year. Meanwhile, the park will remain open to the public.
The Jardin d'Acclimatation began as a zoo in the 1860s, first opened by Napoleon III and Empress Eugenie. In the 1930s, it was converted into a small attraction park complete with staple amusement park rides the likes of flying chairs, trampolines and carousels, some of which can still be found in park grounds.
We can't wait to see what the new park will look like following its industrial revolution.