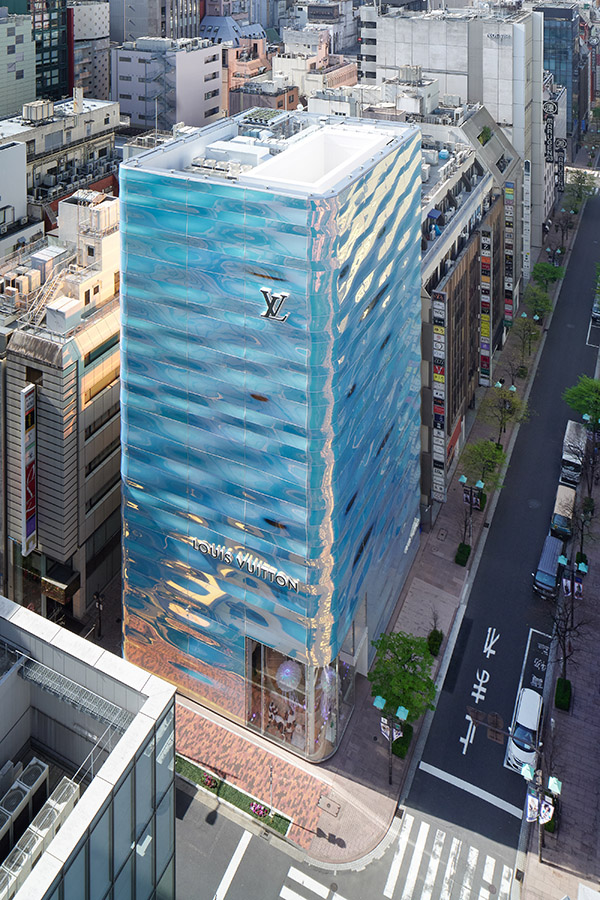 Not that we need it, but there's now more reason to book the first flight to Tokyo once travel bans are lifted: Louis Vuitton has just opened its latest flagship store at Ginza Namiki – and it's a kaleidoscopic playground that's a destination in its own right.
Built upon the same corner lot in Tokyo's Ginza district occupied by Louis Vuitton since 1981, the newly revamped flagship underwent a complete transformation to reflect an entirely modern, naturalistic tower. Reimagined as an aesthetic dialogue between virtuoso architects Jun Aoki and Peter Marino, the new store imagines the reflections of water as a material phenomenon.
The flagship makes a stark contrast in juxtaposition to the surrounding cityscape with its shimmering and rhythmic glass façade – emanating shifting colours that are evocative of water through smooth, undulating surfaces. The three-dimensional surface is comprised of two layers of glass that are enhanced by a dichroic film, mirroring the city's skyscape while producing an endless rainbow of colours to the feature staircase and fixtures within.
Moving inside, the four-storey retail space offers a permanent pop-in space for seasonal animations of new arrivals; an upper level dedicated to private salons; and a whole floor dedicated to the highly anticipated Le Café V (more on this later).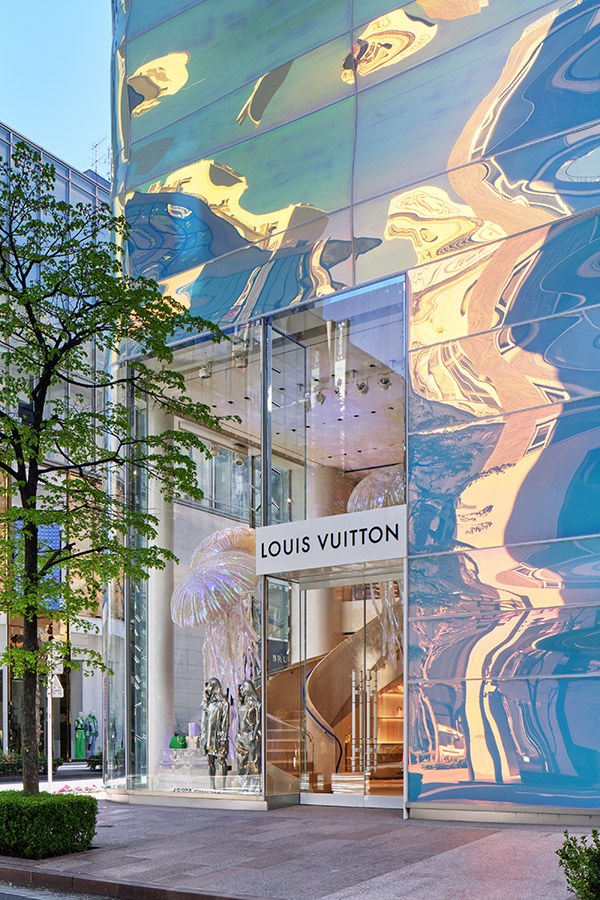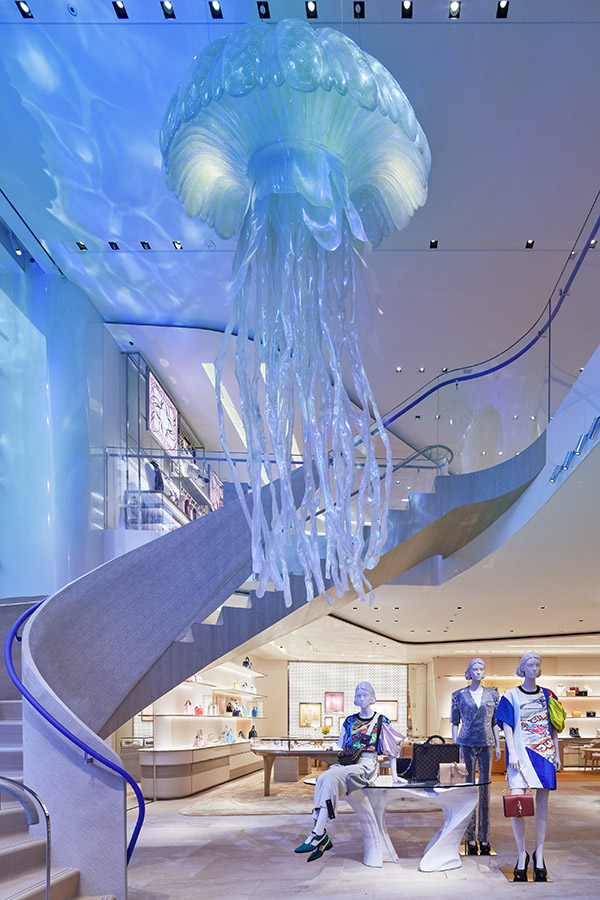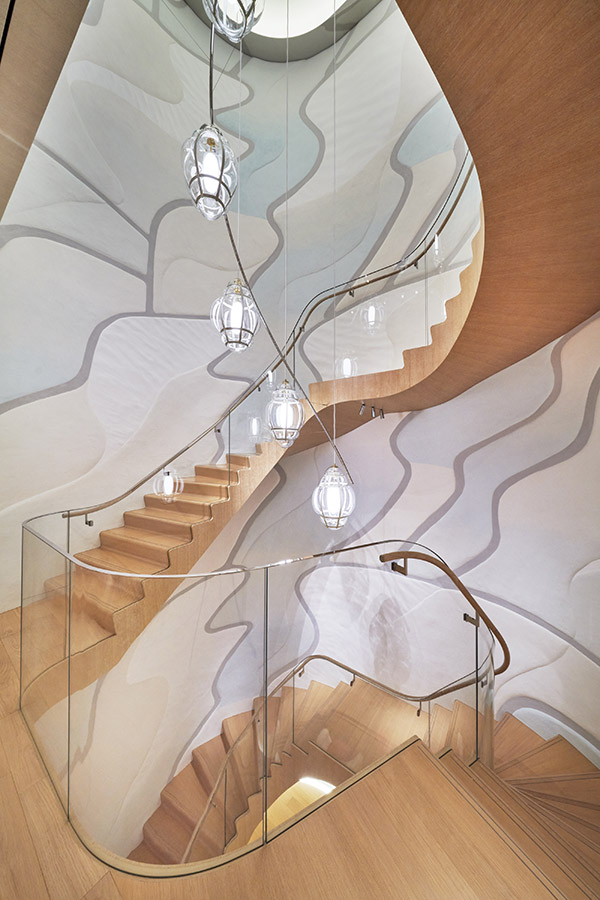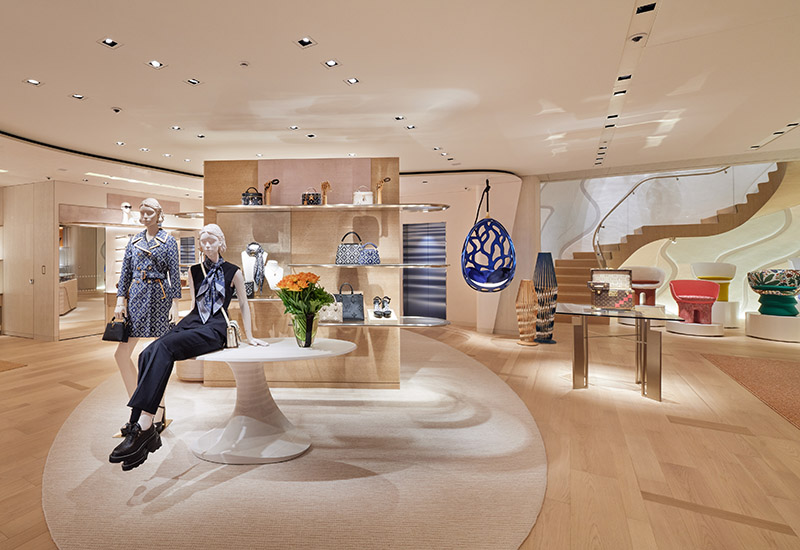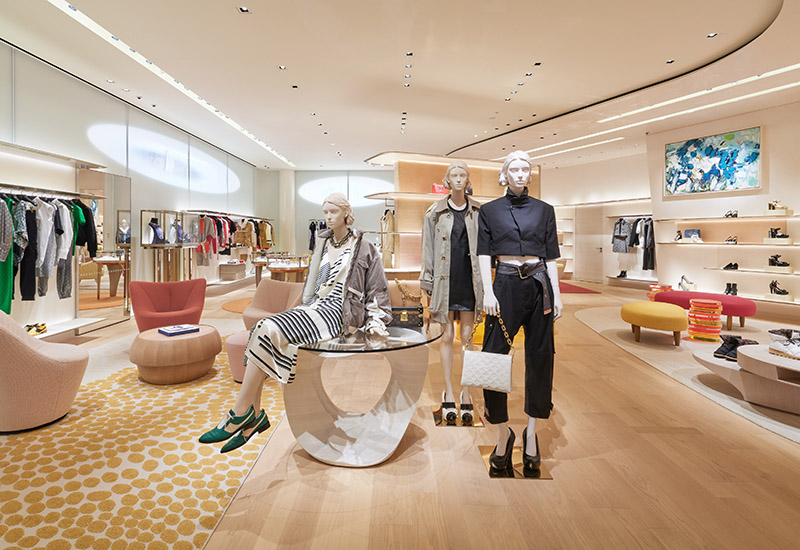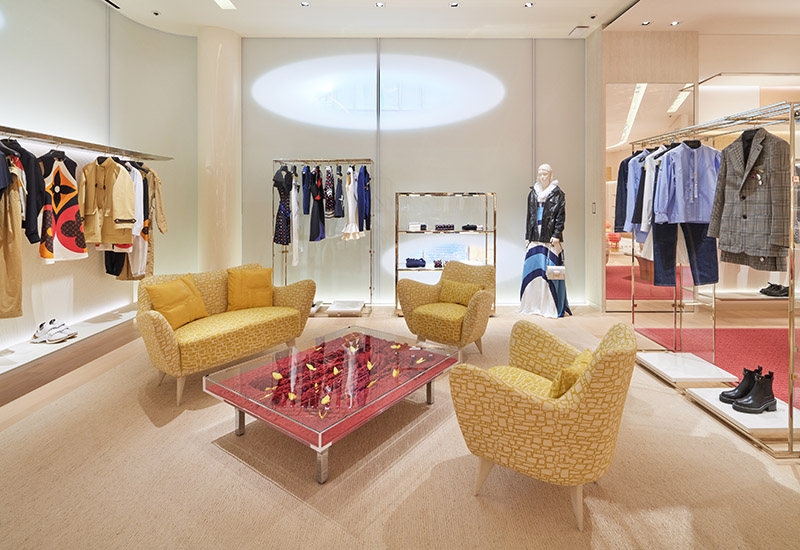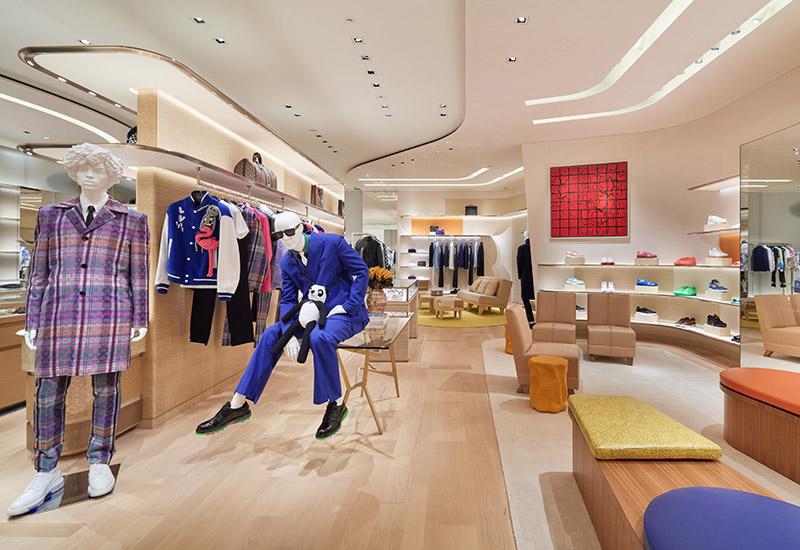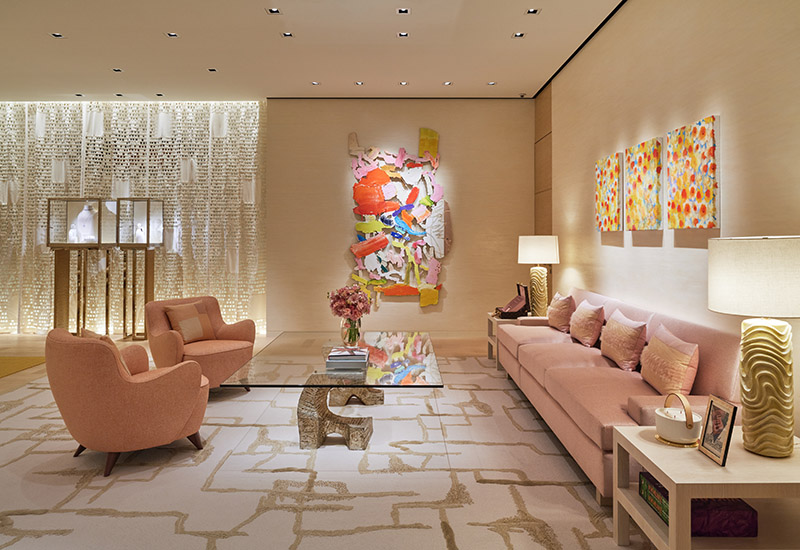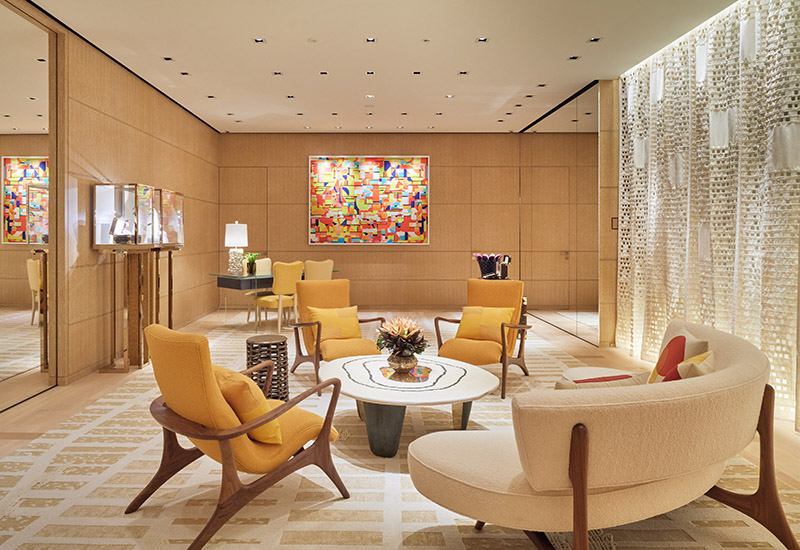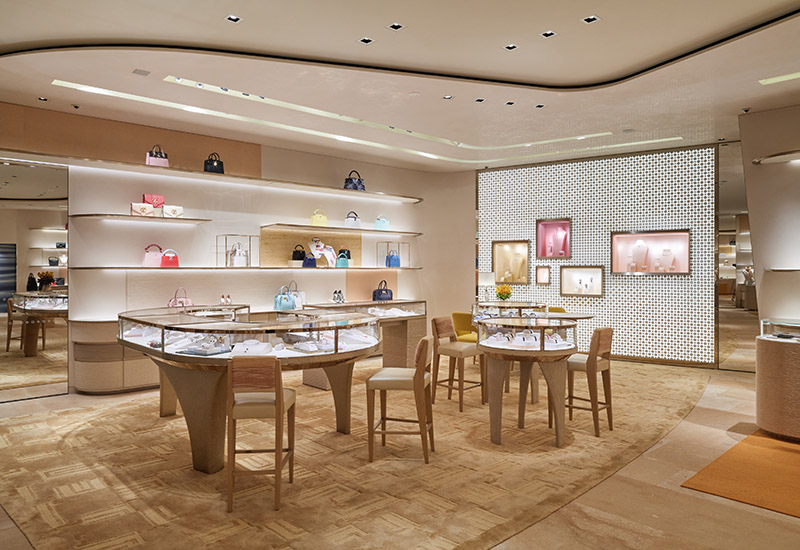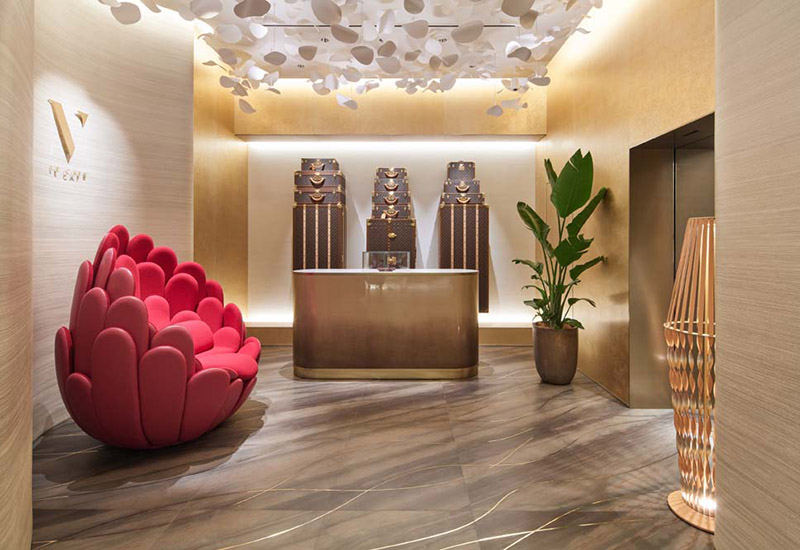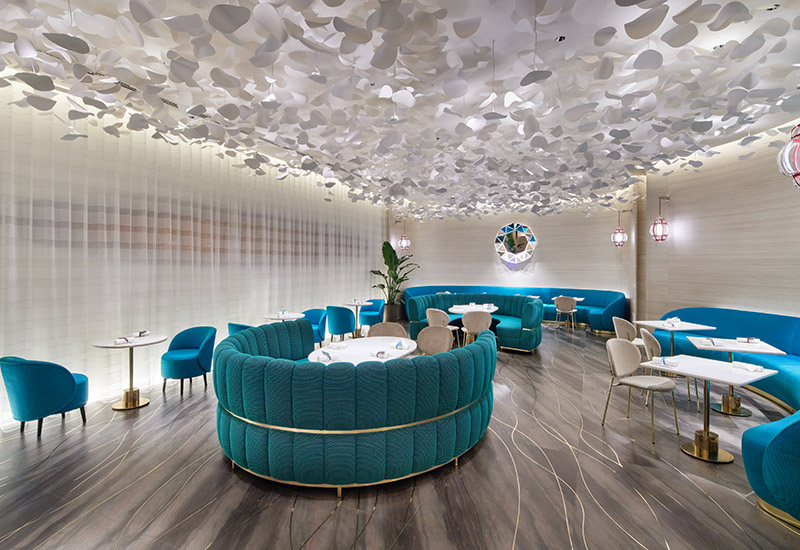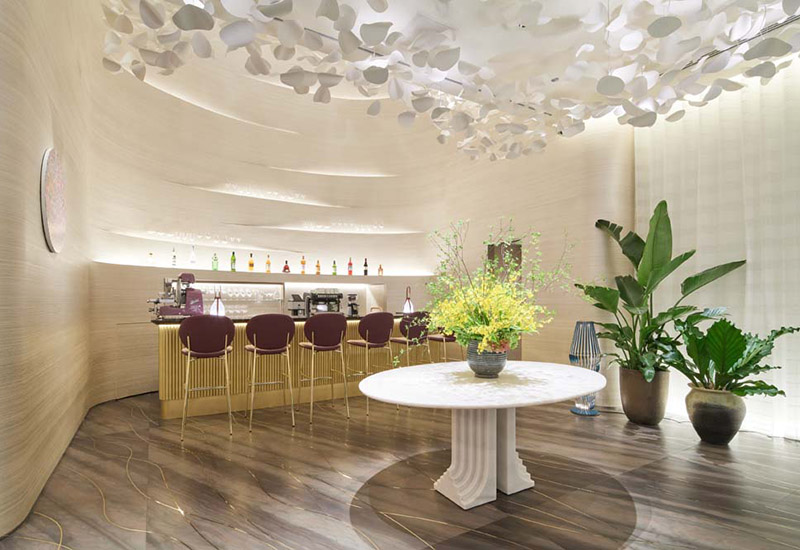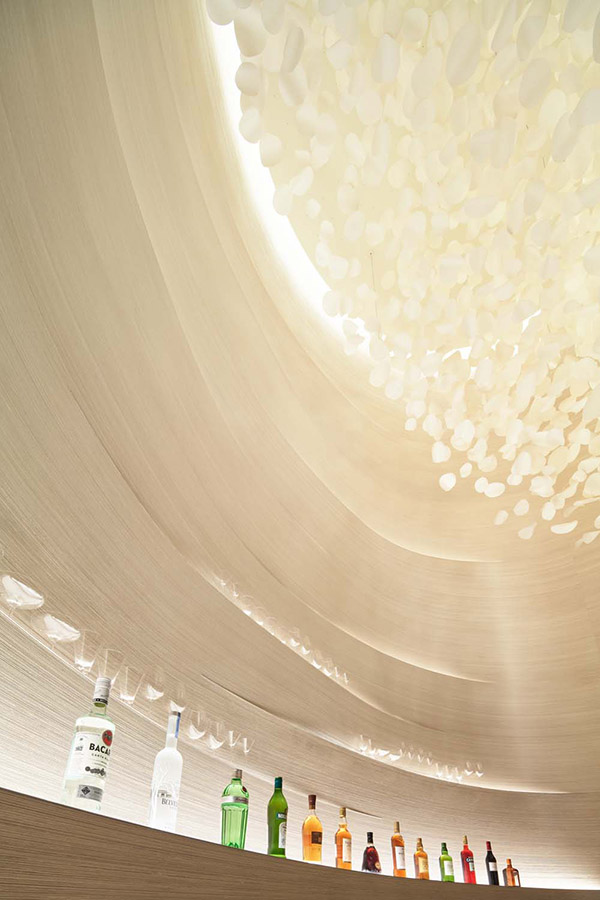 (swipe left for a virtual tour)
Marino's vision underscores the building's organic design with a central staircase that unfurls like a ribbon of sculpted oak bordered by glass. Towards the back of the store, a four-storey high feature wall adorned with Kimiko Fujimura's painting, Wave Blue Line (1977) frames a second staircase with artistic applications of plaster.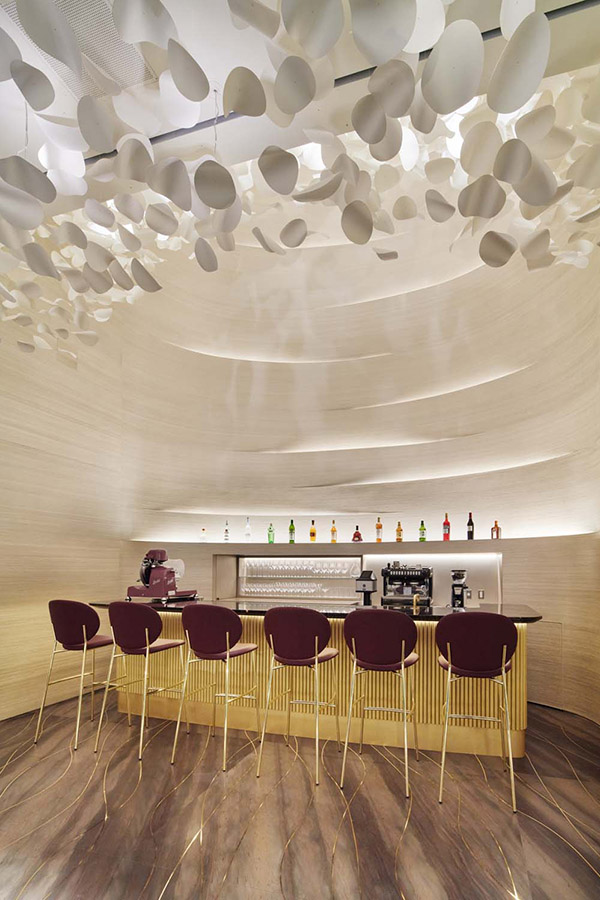 In keeping with the theme of water, visitors will notice curving counters and ceiling panels that evoke a sense of flow, with rounded furniture in light nuances of wood and glass by Morten Stenbaek and Isamu Noguchi emphasising its architectural and spatial circulation. The imagery follows through to the elevator connecting the floors, where a rippled metal surface multiplied by mirrors invokes the picture of water and sky.
Culminating the store experience, celebrated chef Yosuke Suga – known in every corner of Japan and arguably the best known Japanese chef in France – has partnered with the House for the second time to develop flavours for Le Chocolat V, the first ever line of Louis Vuitton chocolates that will debut at the boutique's Le Café V at the end of April.
Until we can visit the boutique in person, have a first look inside the store in the gallery above.