There's a difference between a tourist and a traveller.
A tourist seeks sights; a traveller immerses in them. A tourist tries out new food; a traveller savours exoticism. A tourist takes pictures; a traveller captures the moment.
The art of travel is too easily confused with the capitalism of tourism, but if there are two individuals who personify travel, they're Chryseis Tan and Loui Lim.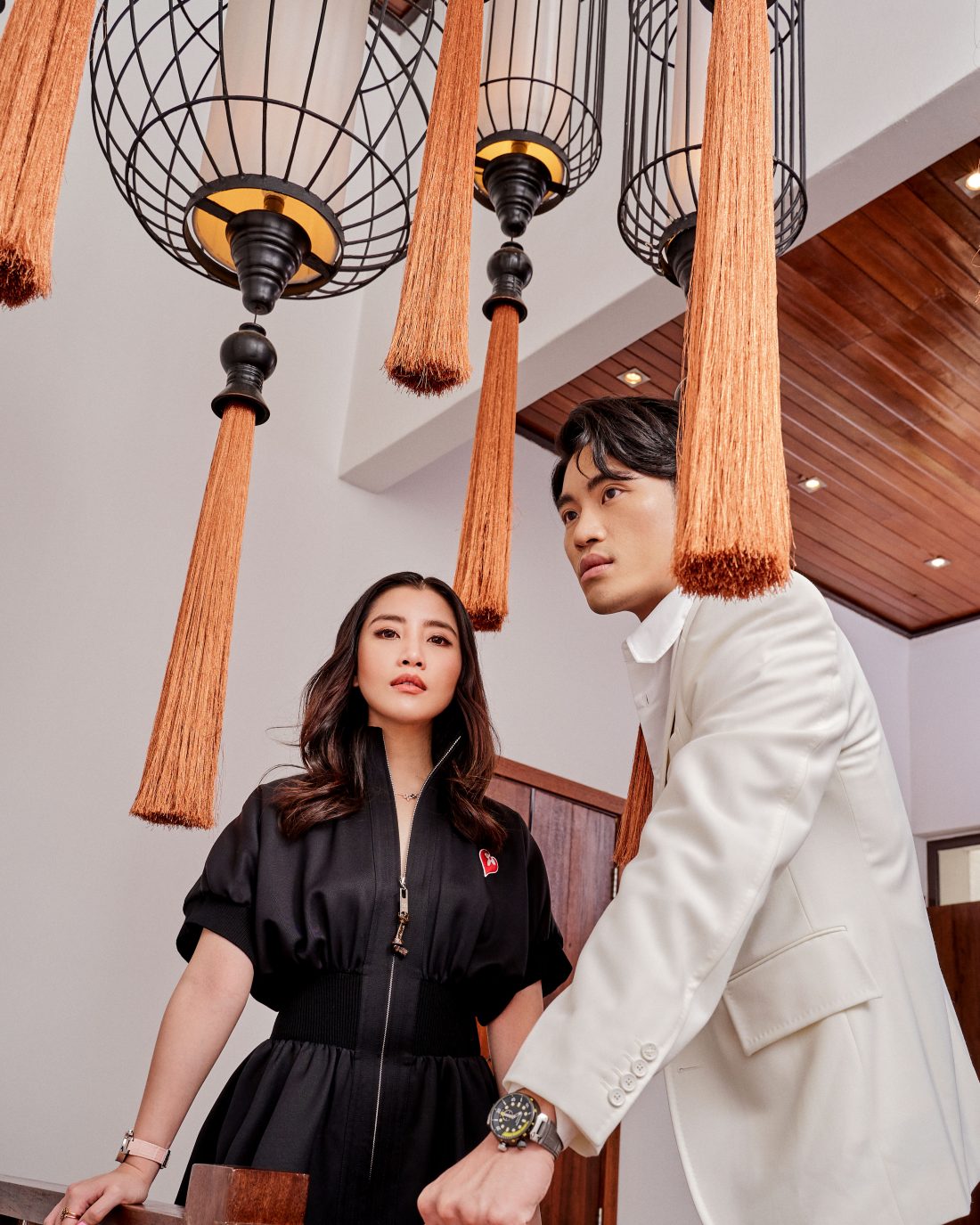 (L) Chryseis Tan and (R) Loui Lim. Swipe left to see more details on their accessories.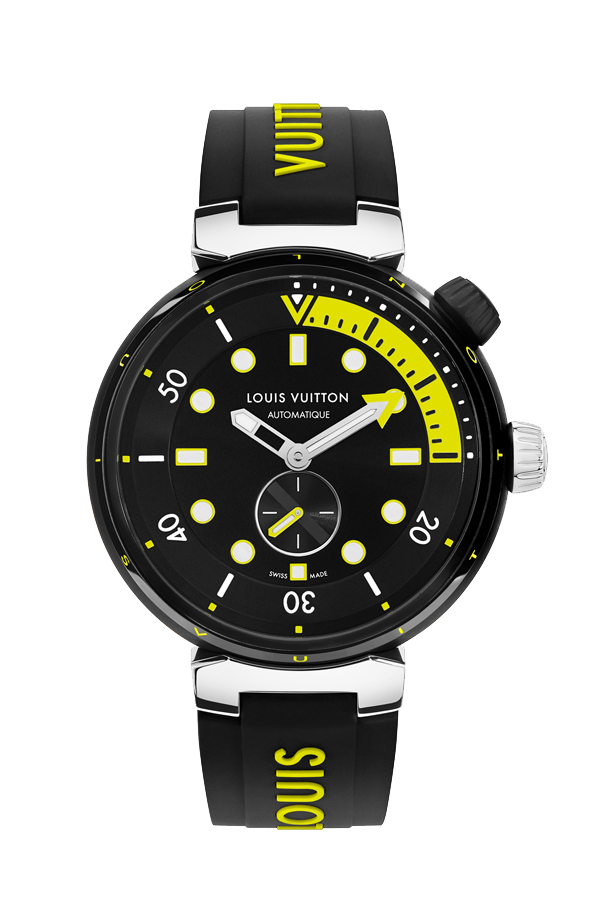 Loui wears the Tambour Street Diver in Neon Black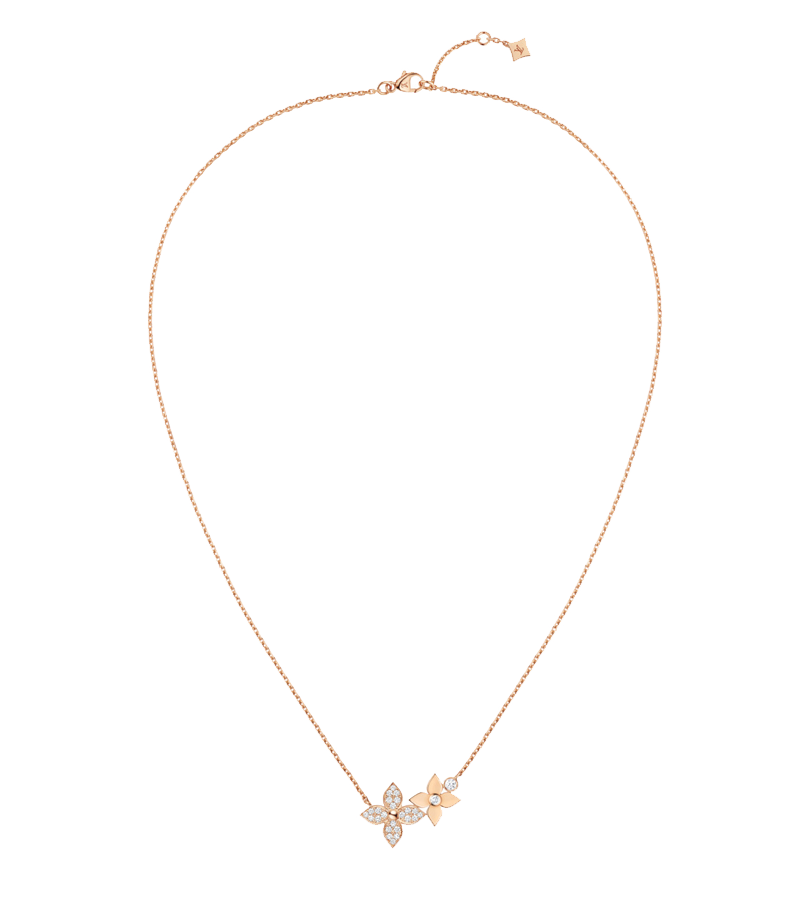 Chryseis wears the Star Blossom Necklace
Both purveyors of fine taste, explorers of distant lands and appreciators of foreign cultures, they've spent their earliest days flitting from one city to another.
Their childhoods are moulded by travel, a mark that carries them well into adulthood as they spearhead their respective companies' hospitality arms.
Guided by the Louis Vuitton spirit of travel, we learn about the greatest lessons and most memorable souvenirs travel have gifted the both of them.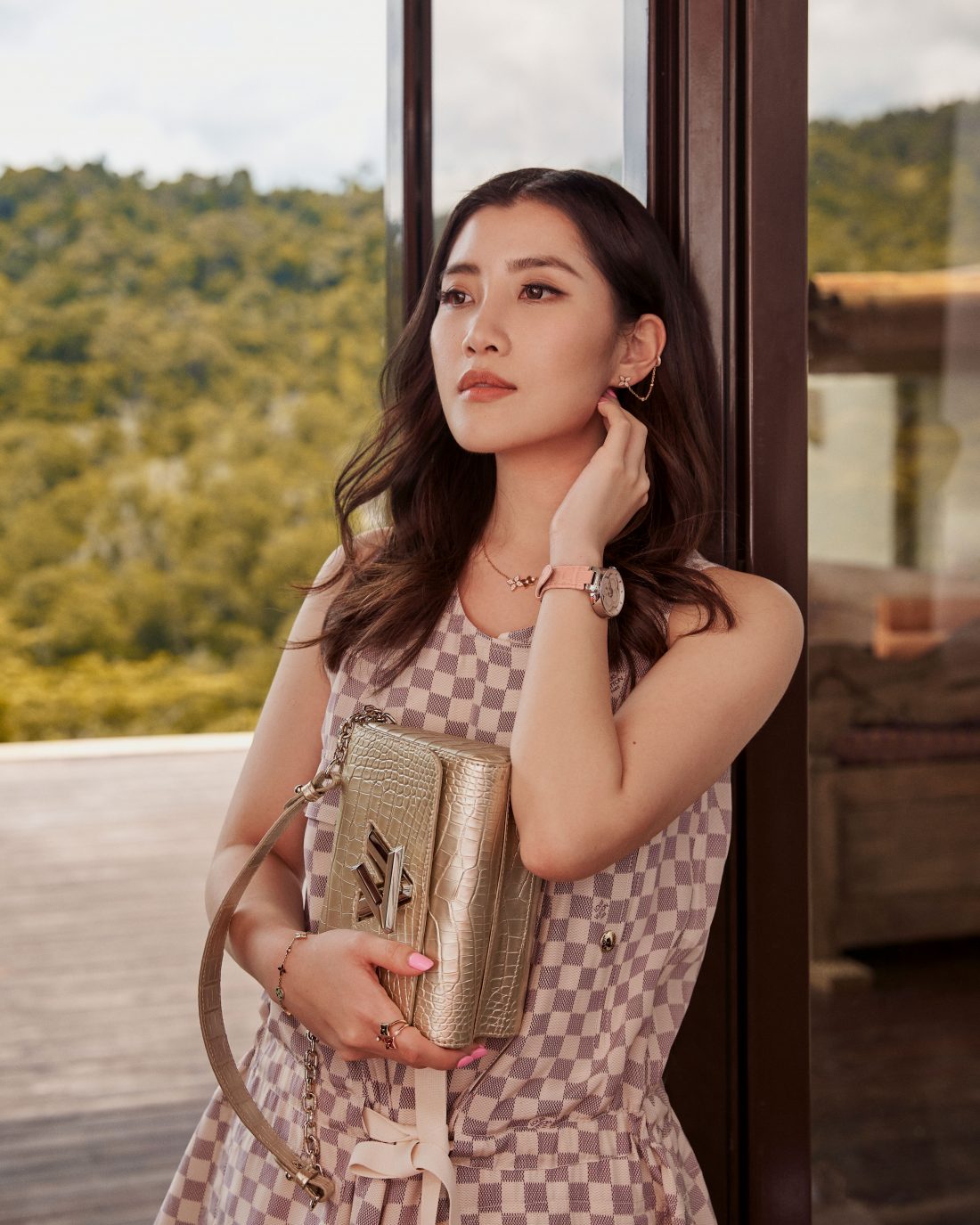 Swipe left for more details on the bag and jewellery on Chryseis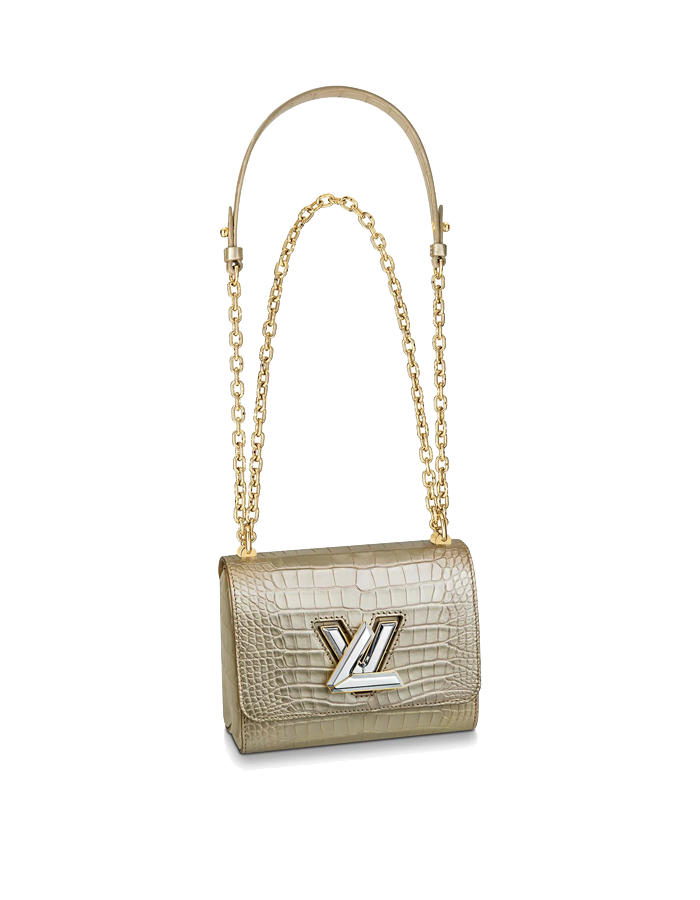 Twist PM in Champagne Crocodilian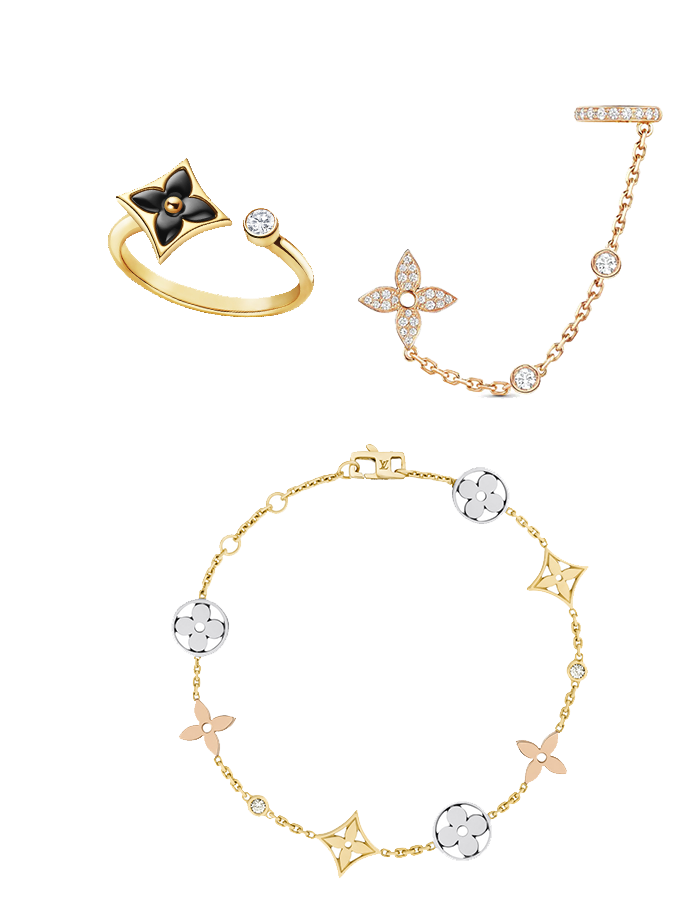 Colour Blossom Mini Star Ring, Idylle Blossom Mono Chain Earrings, Idylle Blossom Bracelet
Travel is a teacher for Chryseis Tan
Photos of Chryseis backdropped against breathtaking locales are common place across social media. They make for more than stunning eye fodder. Each place that the CEO of Berjaya Times Square and executive director of Berjaya Assets visits serves as new grounds for life lessons.
"Travel has really exposed me to a lot and made me understand that every culture is different. Different people have different practices. Travel has opened my mind and made me more accepting," she says.
Seeking to delve deeper, Chryseis makes it a point to visit a new spot, even if she's returning to the same destination. "I feel like I want to try everything to understand what the local culture is all about to appreciate it," she elaborates.
One of her most memorable trips was a gorilla hike into the mountains of the Volcanoes National Park in Northwestern Rwanda. She trekked into the forest home of a family of gorillas who showed her just how much they were like to our human experiences. The showed empathy, intelligence and even hierarchy among members.
"They have rules, hierarchy, respect among members," she regales. "They have rituals that we have to follow, like bowing and submitting to show signs of respect, because we were visiting into their territories."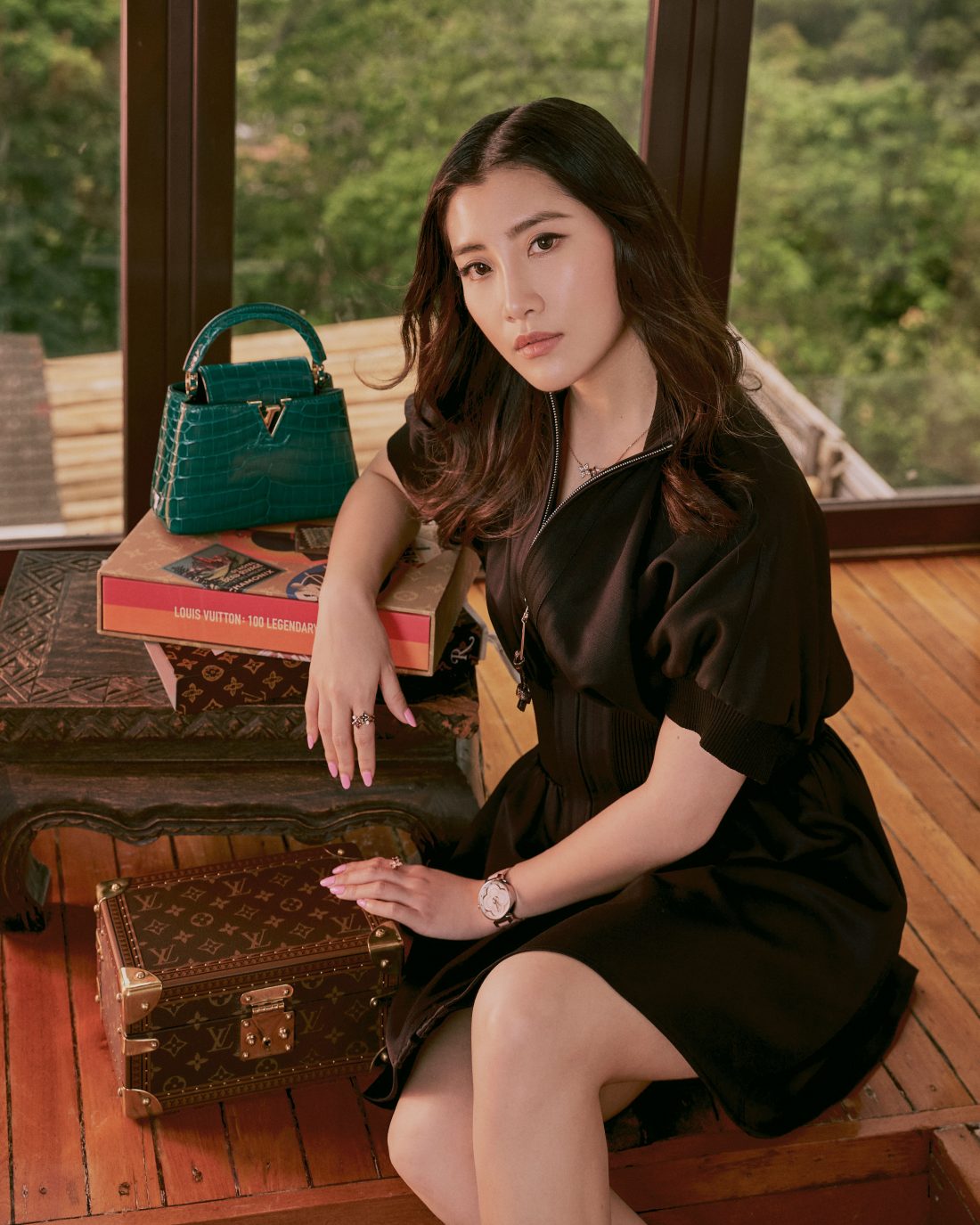 Swipe left to see more details of the items with Chryseis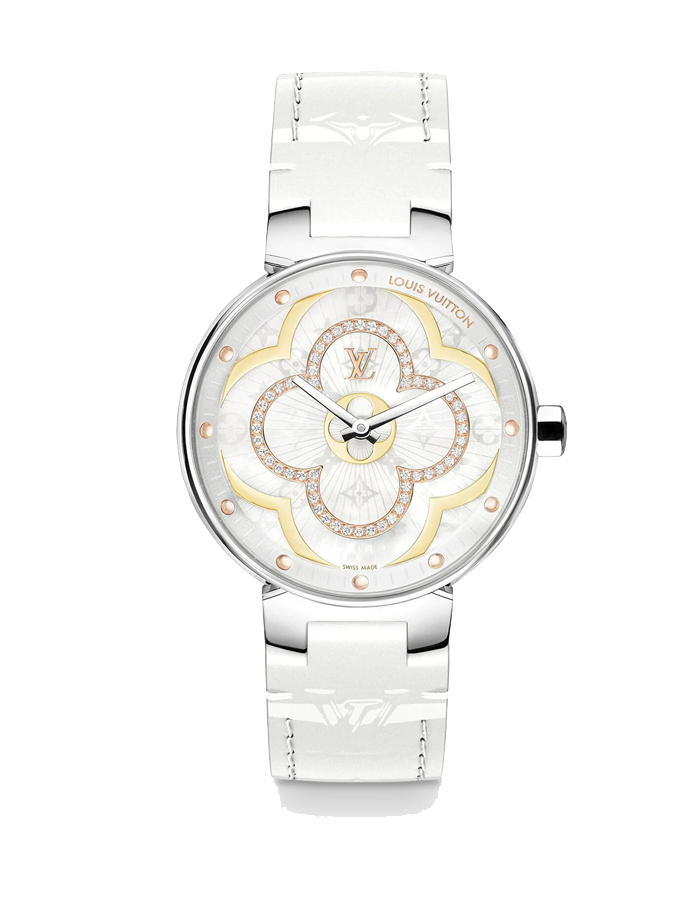 Tambour Moon Divine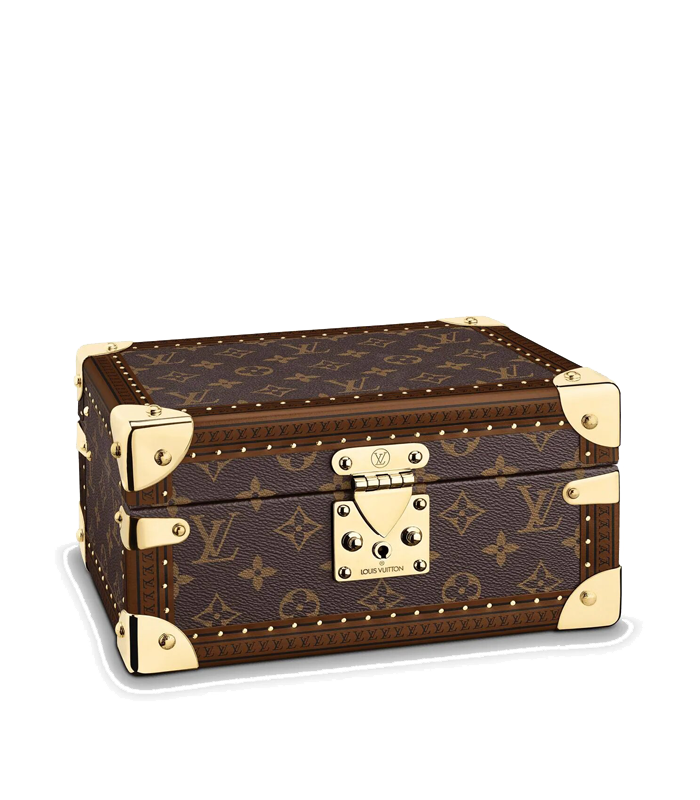 Coffret Tresor 24 Monogram
Some of her favourite destinations include Japan, Beijing and London, three cities she also happens to have lived in. She draws a deep well of fond memories from each of her respective stints.
Japan, where she lived for three years, taught her patience and hard work. "Everything there is by the rule and the people will never bend the rules. Abiding by the rules taught me a lot of patience in doing something rightfully and respectfully. Japanese people also work really well collectively because everyone is specialised in something – that's taught me the importance of working hard at honing one's craft."
Beijing, the fast-paced and equally fast-rising sprawling Chinese city of culture, diplomacy, politics, business, education, sciences and more where she spent a year of her life, taught her how to adapt. "When I got there, the language is different, the people's culture is different. I learnt how important it is to blend in and respect their local culture. Beijing is also very fast paced so I really learned efficiency," she tells.
London, where she spent a year in university, taught her how to have fun and see things from an unexpectant eye. "There are so many things to do and go in London," she regales. "It's in the centre of Europe so I had so much fun there travelling all over the continent since it's so accessible."
In every place she visits, Chryseis is intentional in finding the lesson, whether from the people, culture, geography or simple locality. There's always a page to pluck and discover from, like a flipping through of Louis Vuitton's many City Guides collection.
"I love taking myself on a journey, to immerse myself in a foreign culture of a place. I'm always learning from each trip I make, from the people I meet to the food I eat. You can't learn and know something without being there, so I try to always be authentic by living life first-hand through travel," she says.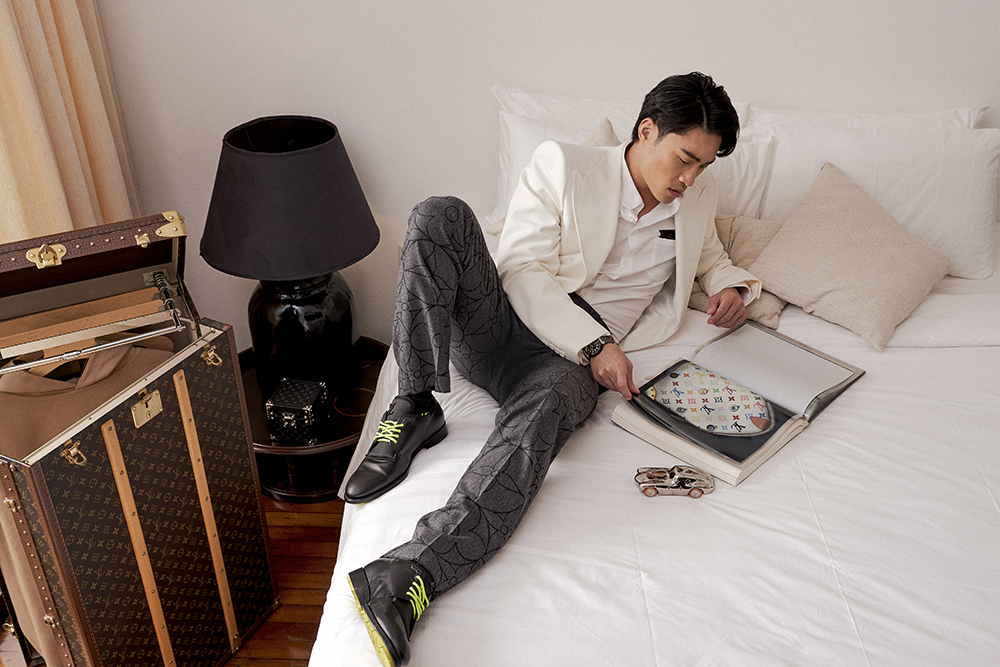 Swipe left to discover the items on Loui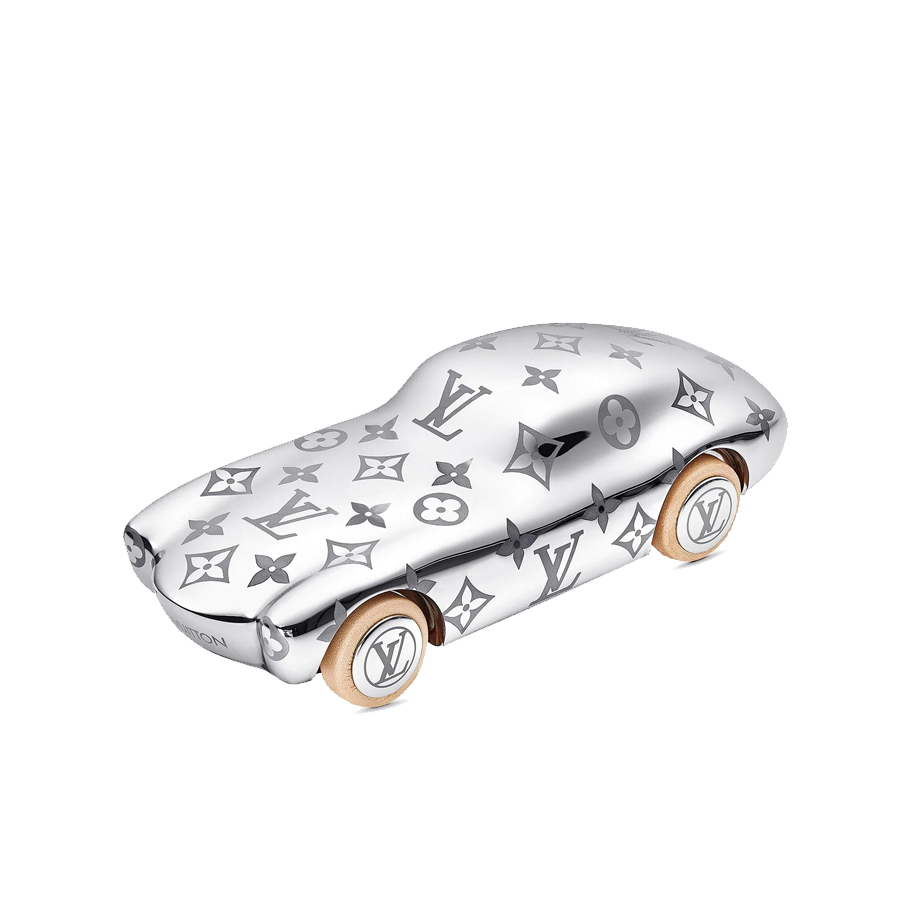 Vogues Volez Voyagez Paperweight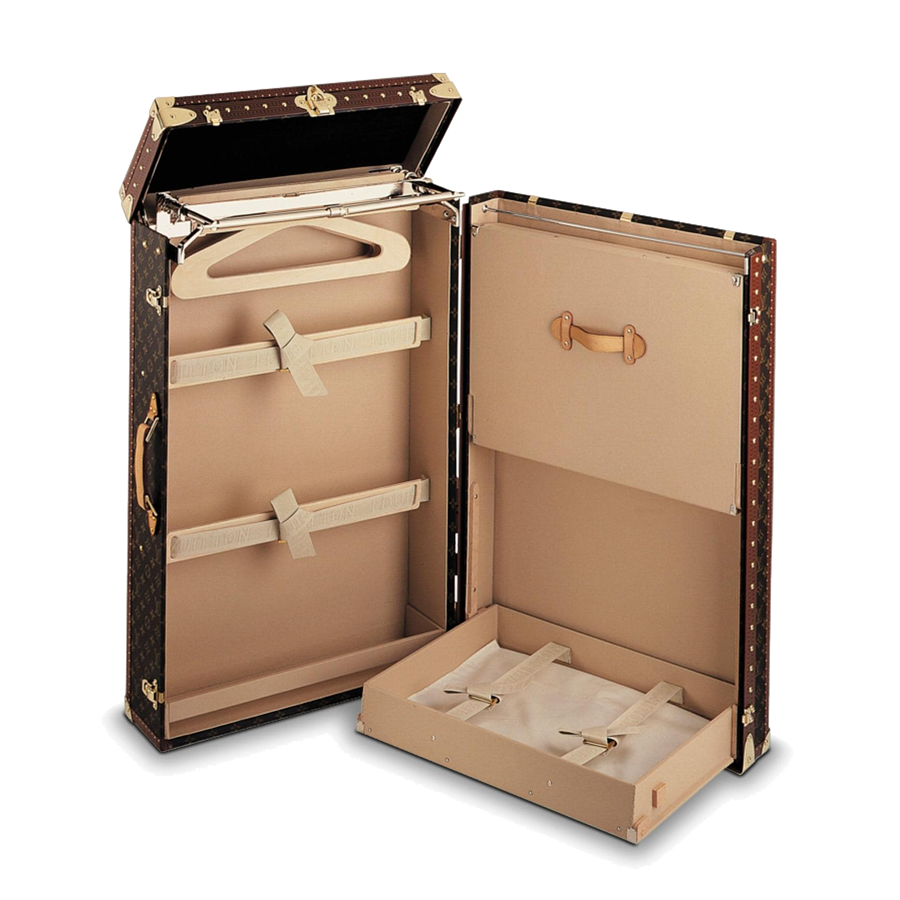 Wardrobe 85 Casier Homme
Travel found Loui Lim his compass home
A true global nomad, Loui Lim, executive vice president for leisure and hospitality for Genting, was born in Australia, raised in Kuala Lumpur, spent his formative years in England and has spent the last ten years in Hong Kong. The pandemic brought him home to Kuala Lumpur, where he has enjoyed rediscovering his roots and spending time with family the past year.
"My earliest childhood memories involve travel, from going abroad on family trips or tagging along my dad's business trips," he recounts. "Travel is a huge part of my identity. Up until the pandemic, I was travelling almost every week for work. All of a sudden with the shut down, I kind of felt I lost a part of myself."
Being in the hospitality business, he notes how important it is to be a local no matter which foreign country you're in.
"Travel is so important because it allows you to be immersed in other people's cultures and experiences," he adds. "It broadens my horizon because there's so much of the world that I haven't seen, so many personalities I haven't met, and so many lessons I haven't learnt."
He says this after having been part of some of the world's most spectacular experiences. He recalls New Year's Eve experience of 2018, when he travelled back in time to count down to the new year twice within 24 hours.
"We flew to Sydney on NYE for the countdown and fireworks from Sydney Harbour Bridge. Then we boarded a private Boeing 787 plane and flew immediately to Hawaii," he regales. "Upon landing on the sandy shores of Honolulu beach, we watched the fireworks and did the countdown all over again."
The most memorable part of that trip for him wasn't even the private jet or the dining in a dedicated restaurant built into the Boeing 787. It was the crossing of time zones and travelling back in time to relive what he counts as one of the memorable days in his life with his family.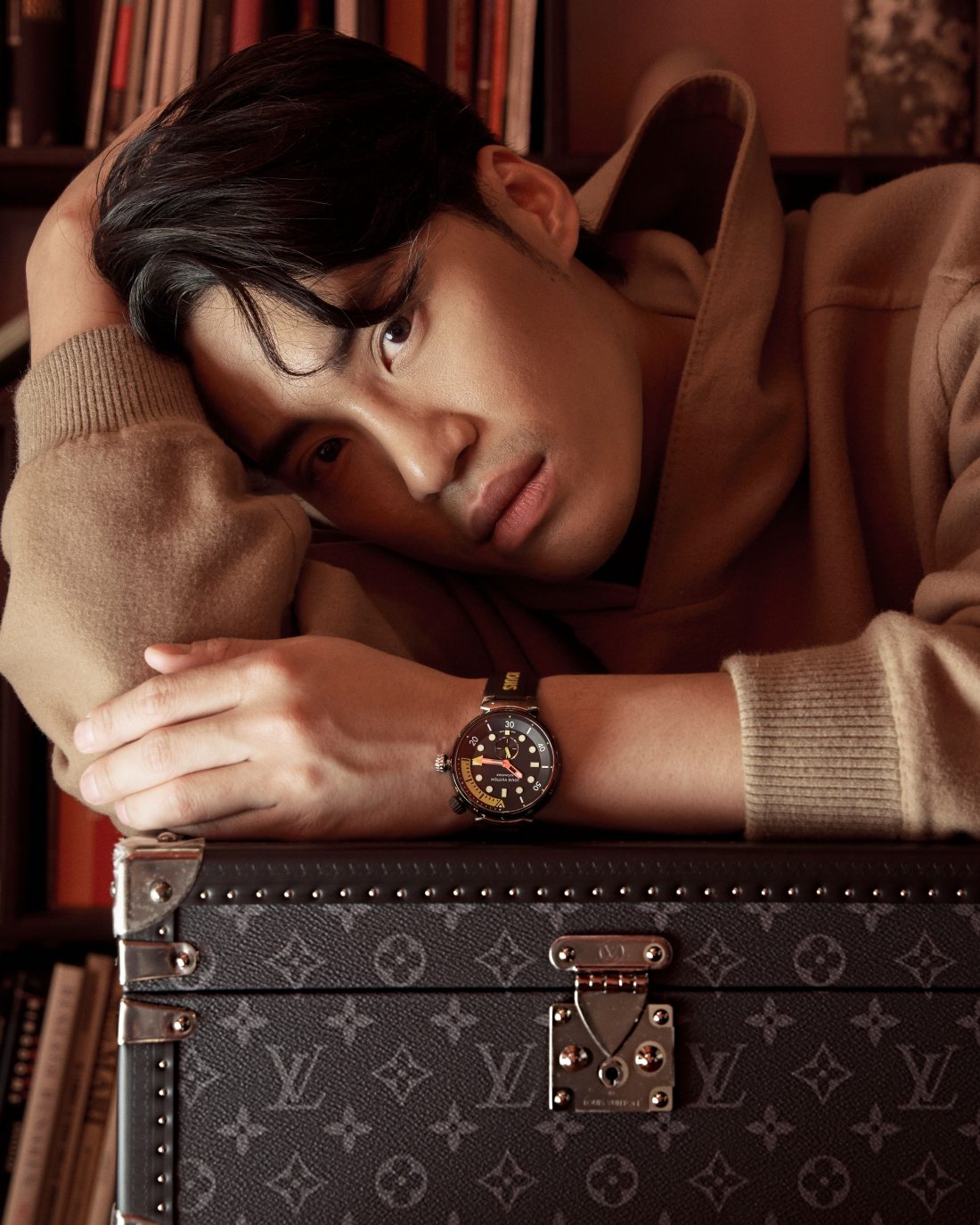 Swipe left to discover more of the details on Loui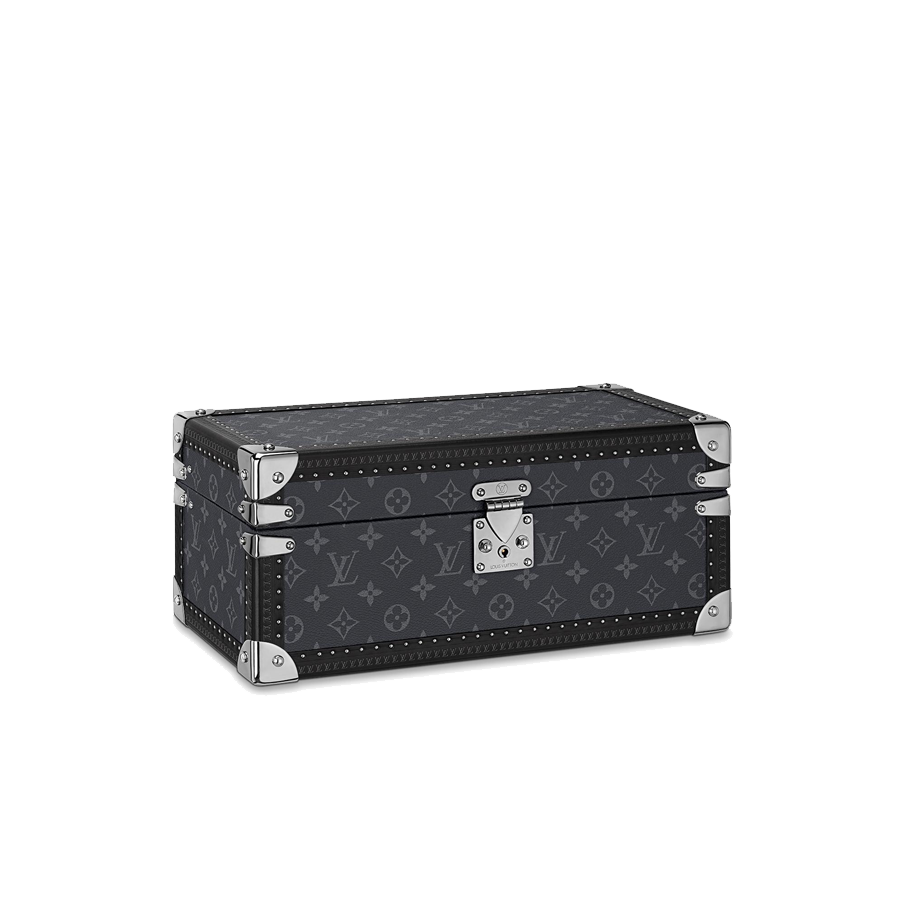 Accessories Box
Loui seeks experiences that only crosses the world; he revels as much as those that helps him go deep, literally. One of his most exhilarating adventures include a week-long expedition into the Earth in Vietnam's Hang Son Doong cave, one of the world's largest natural caves.
"I travelled with about ten other people in a cave so cavernous and so huge that it has its own ecosystem. It transforms from jungles to rivers and beaches, all underground," he describes. His week-long trek and hike with surgeons, special arms forces personnels and more saw him pitching tents in a river by a forest one night and keeping warm by a campfire on a beach the next – all underground enclosed within the cave.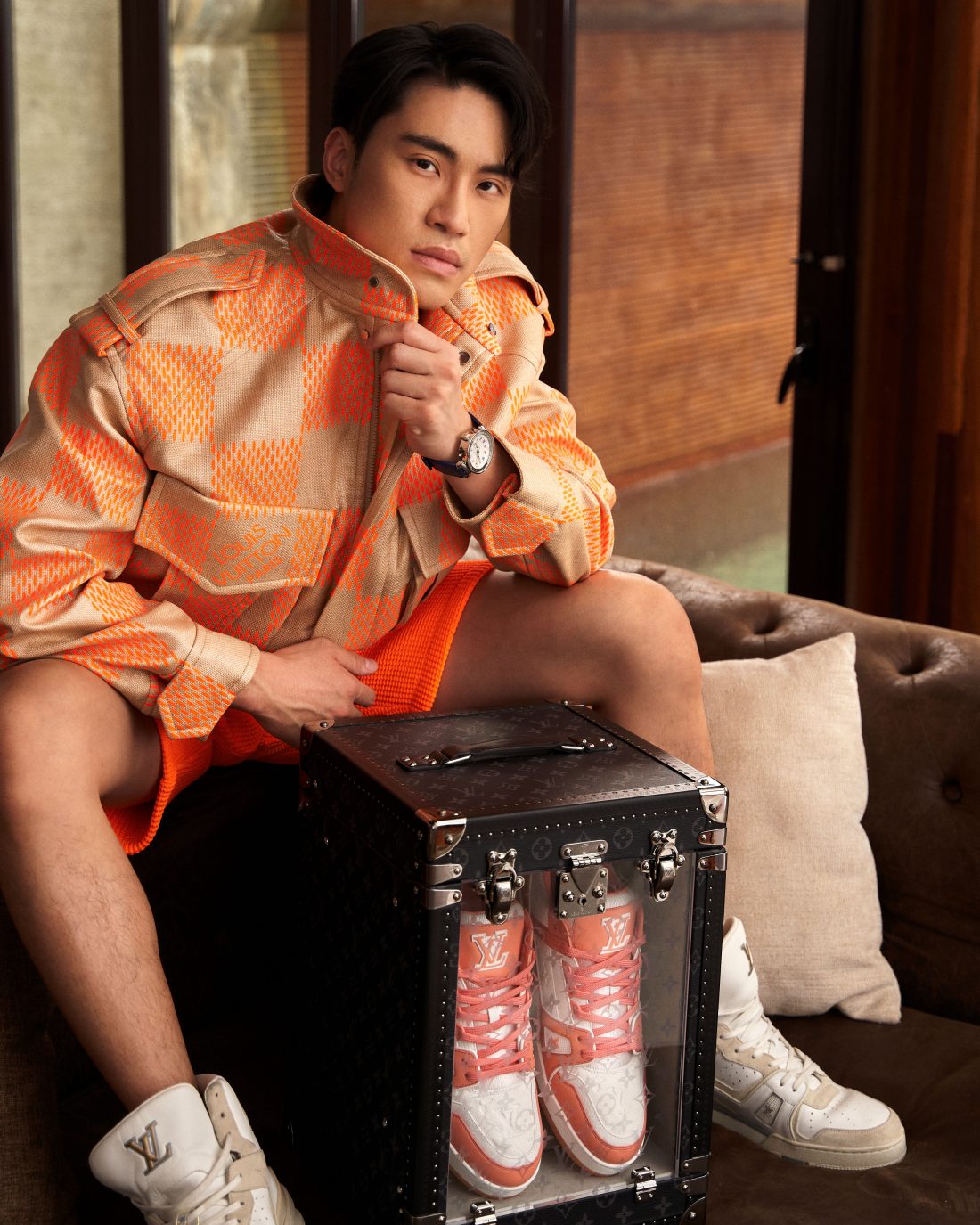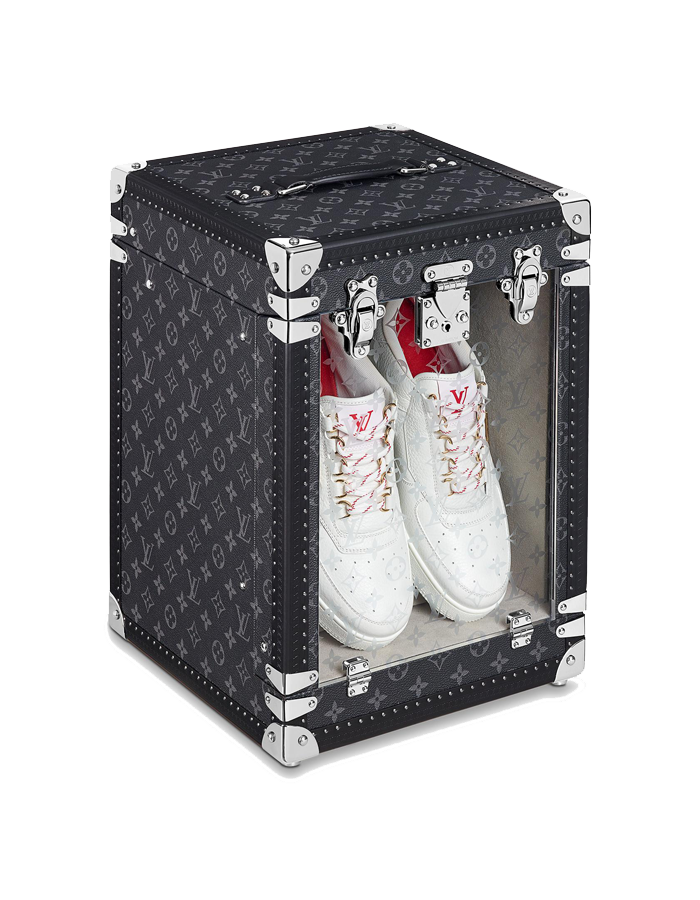 Boite Sneakers Monogram Eclipse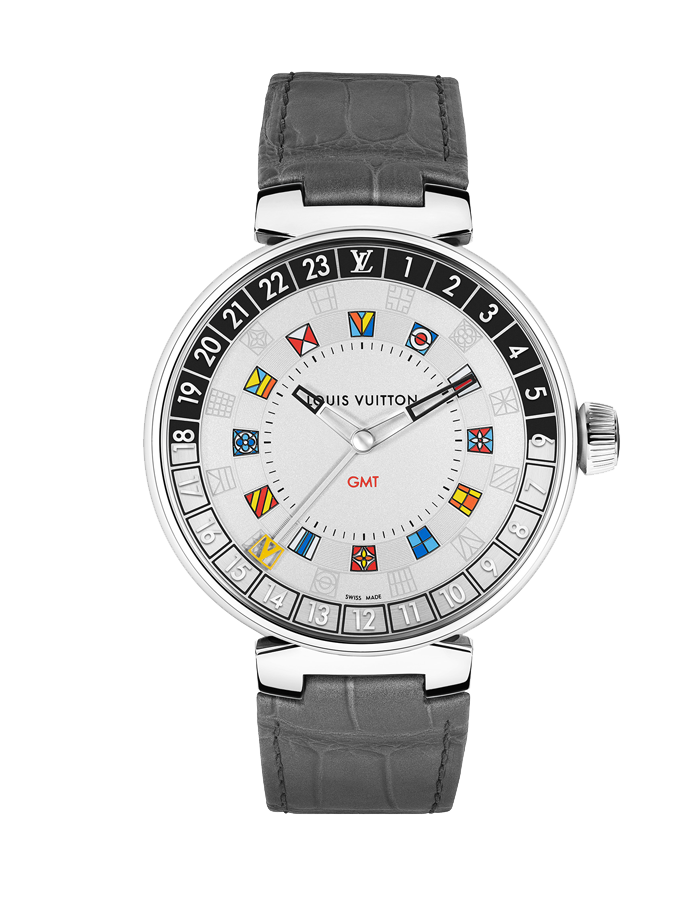 Tambour Moon Dual Time (Silver)
These experiences have showed him sights and sounds that are incomparable. More importantly, they've showed him his roots, his home.
"You never know what new things you can learn when you travel, but it will really push your out of your comfort zone and force you to look within," he reflects.
That was how he found his way home to Malaysia, identifying it as the place he'll always come home to. After all the excitement and novelty, all the foreign and distant, it's always nice to have a place he can pack all the experiences and memories collected into a trunk and return to safe harbours. For that, he loves the Wardrobe 85 Cassier Homme to keep all his belongings always safe.
"Malaysia will always be home," he says. "I'll always have my nasi lemak here, my chicken rice. Having been all over the world, travel has helped me come home to myself – I know who I am better and where I can always return to."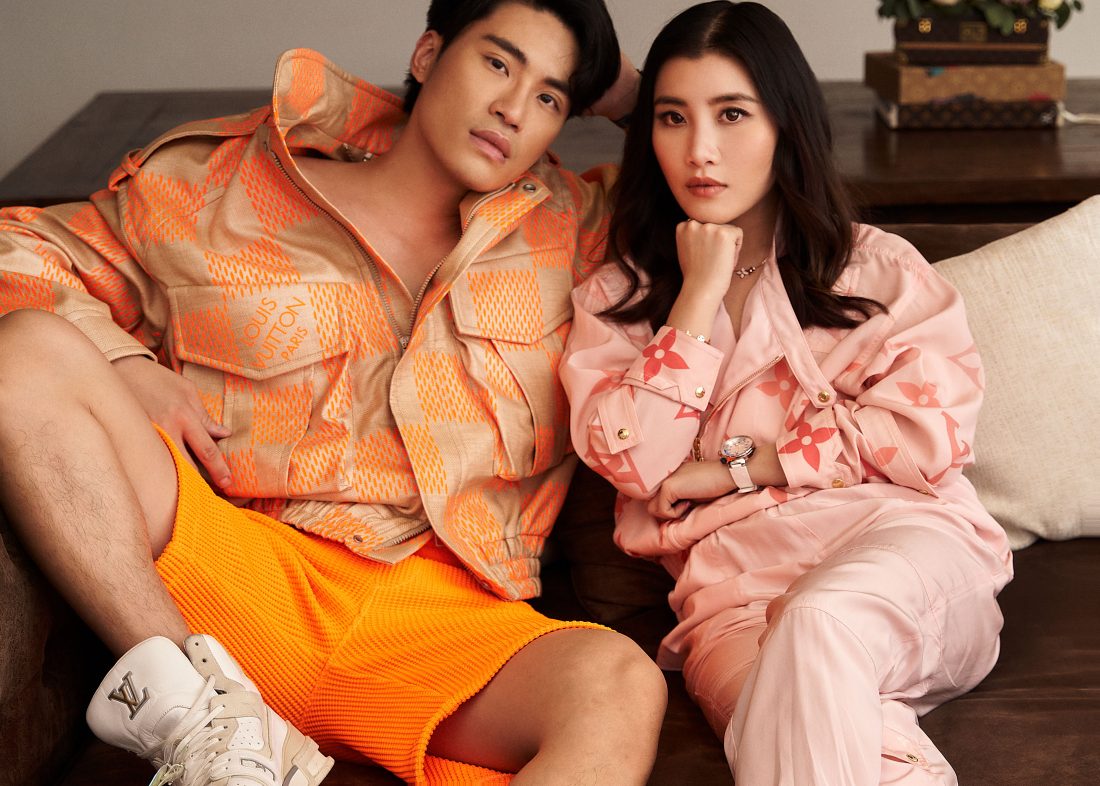 Photography: Edmund Lee of One3Four Studio
Art direction and styling: Colin Sim
Video: Felix Khu
Hair: Keith Ong
Makeup: Cat Yong
Shot on location at The Townhouse by Samadhi